I am going be quite honest and tell you that when I heard Disney was doing Mary Poppins in 2018, I was nervous! I know Disney never fails in anything but the original Mary Poppins was not only one of the first Disney movies I have ever seen, but also one of my top 5 favorite Disney movies of all time.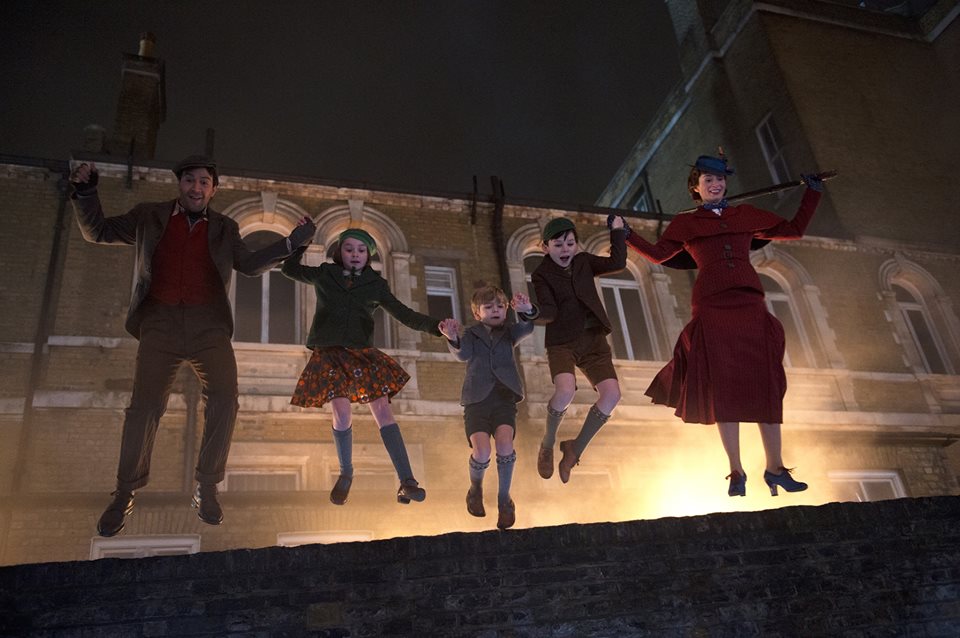 I did hear of people who screened the movie who loved it but I had to see it myself to make my own judgements. After seeing Mary Poppins Returns twice in the past few weeks, I will say it is probably one of the best movies of 2018, without an exaggeration. It is one of the biggest holiday treats that you can give yourself this holiday season.
SYNOPSIS of Mary Poppins Returns:
Mary Poppins Returns is a musical and theatrical film directed by Rob Marshall and is based on the book series by P.L. Travers. This is a magical return of everyone's 1964 childhood favorite starring Emily Blunt as Mary Poppins, Lin-Manuel Miranda as Jack, Ben Whishaw as Michael Banks, Emily Mortimer as Jane Banks, Dick Van Dyke as Mr. Dawes Jr, Meryl Streep as Topsy, Julie Walter as Ellen, Angela Lansbury as the Balloon Lady, Pixie Davies as Anabel Banks, Nathanael Saleh as John Banks, Joel Dawson as Georgie Banks, and  Colin Firth as Mr. Wolf.
This movie is set in 1930s London and follows the story of Mary Poppins returning to be the nanny of Michael Bank's children, after his wife passes away. Jane Banks and Michael Banks are both helping to raise Georgie, John and Anabel Banks.
My Top 3 Favorite Reasons to see Mary Poppins Returns:
1.   Obviously the acting is superb in this movie. Mary Poppins is a very strong character and has many traits. This role was filled perfectly by the superb Emily Blunt. Also returning from the original is Dick Van Dyke, who portrays the son of his original character in Mary Poppins. The end scene is probably my favorite in the entire movie and stars Dick Van Dyke tying in the beauty of it all in a nicely wrapped bow. This lends into the balloon ending scene which will leave you having serious goosebumps. It is that good!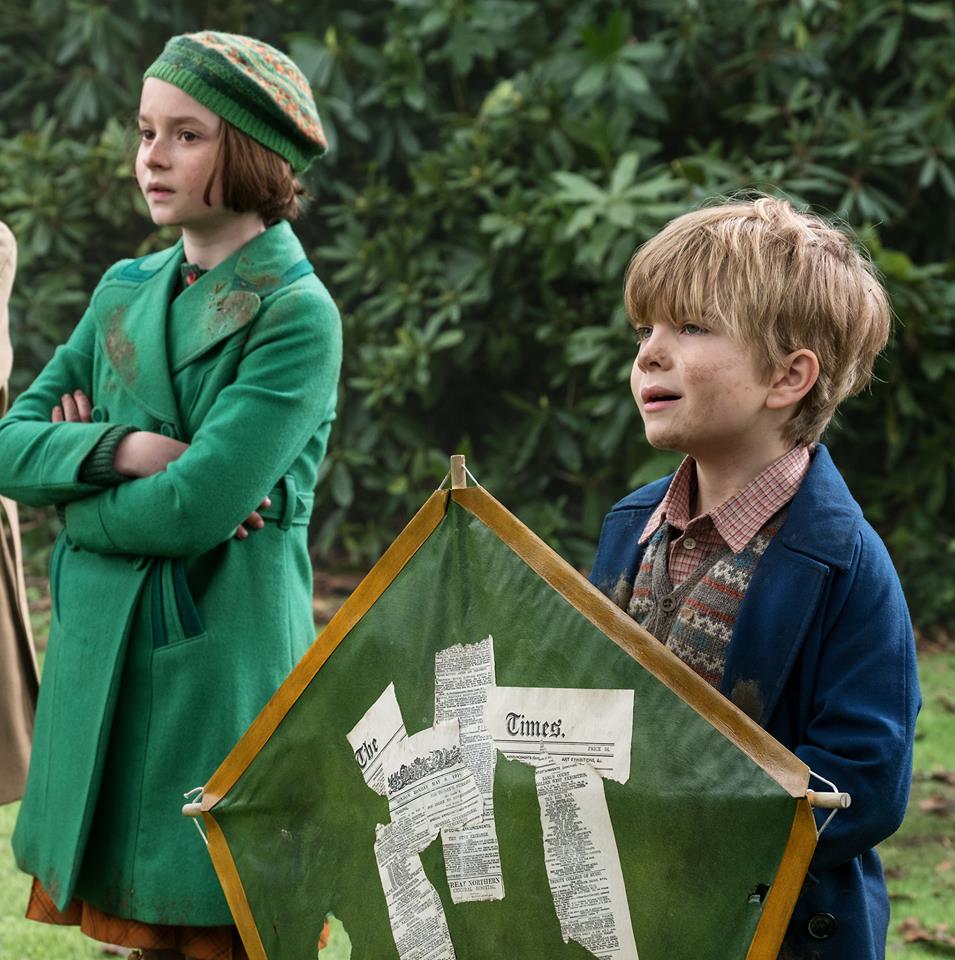 2. The animation is superb! In the first one they had animation throughout the movie but in this one, you see it a bit more and just at the right spots. The first animation we see is when Mary Poppins is bathing the bank kids and it leads you into the waters with penguins, colors, and fun. The animation is so vivid and breathtaking.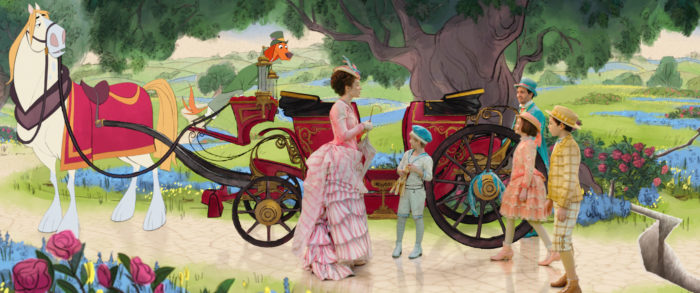 3. The music is my favorite part of Mary Poppins Returns. Being a big theater buff, I had very high expectations of this movie and the music far succeeded any of these expectations. Marc Shaiman and Scott Wittman were the brilliant songwriters on this film. Every time I listen to the music on Spotify, it brings me such joy. The beautiful Trip a Little Light Fantastic performed by Lin-Manuel Miranda is one of my favorite numbers in any film complete will tap dancing and a 9 minute dance/singing number. Some of my other favorite musical numbers are Turning Turtle (performed by the brilliant Meryl Streep) and No where to go but up, which is the musical number at the end that I talked about above.
This movie is perfect in every which way! It is the great film to take the entire family this holiday season. It will bring such joy and happiness in your life watching this magical remake of the classic childhood favorite. Thanks to Disney for making such a wonderful film that will appeal to generation after generation.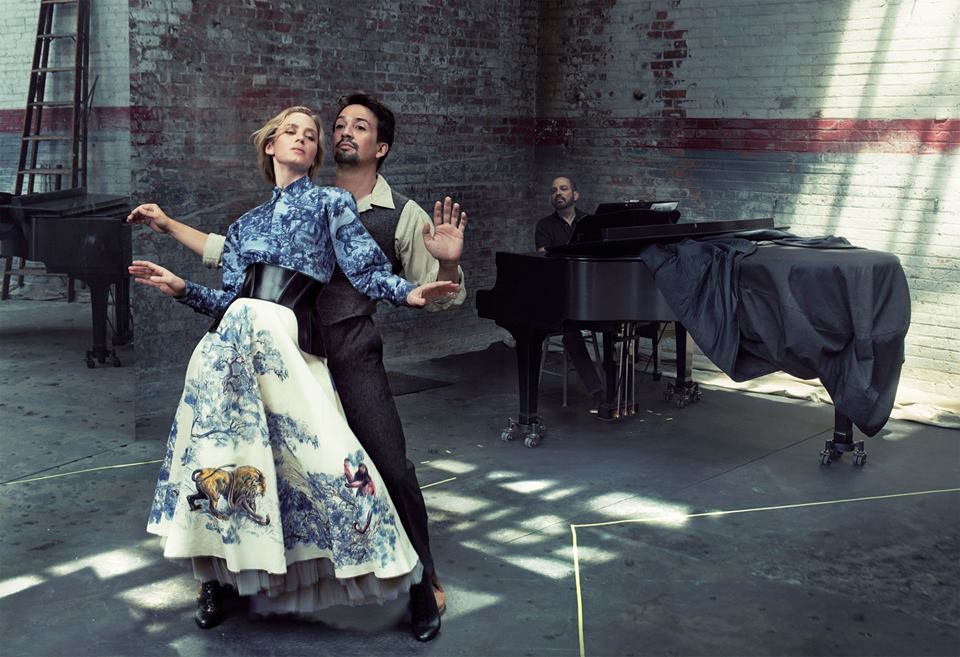 Mary Poppins Returns opens everywhere on December 19th and you can buy your advanced tickets on Fandango now. Be sure to check out my red carpet post and Emily Blunt post here: Mary Poppins Returns
Emily Blunt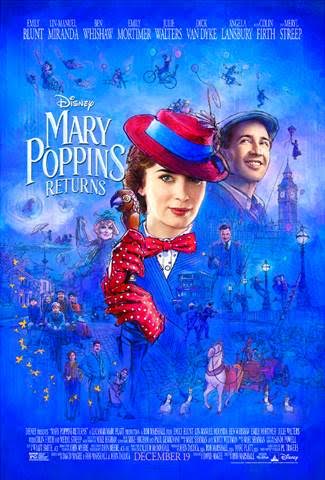 *I walked the red carpet thanks to Disney. I collaborated with Disney to help promote this new movie. All opinions are my own and not swayed by outside sources.*