When I found out I was going to attend the Mary Poppins Returns press junket, I was so excited! I knew Emily Blunt was playing Mary Poppins and in my mind, I knew she was the ideal acctress to play the part. I was right! Emily Blunt as Mary Poppins is magical! At the press junk, we had the chance to talk to Emily Blunt about her role in Mary Poppins. She was so vibrant and was so excited for this movie to hit theaters. Here is some of what we talked about that day:
Question 1: We would like to know what was your favorite costume and why?
She said she loved the red suit with the skirt that flowed. She loved being able to dance and move around in that outfit. You will see it in the scene with the 30 Lamplighters. She said Sandy Powell perfected this look as well as the other ones in the upcoming Mary Poppins Returns!
Question 2:   Was that also your favorite scene in the film or did you have a different one?
She loved the poignancy of the ballad that she sings to the Banks kids in the movie because it shows Mary Poppins tender side. Mary Poppins is an eccentric lady and stern, but she also shows great humanity which can be seen in that song.
Question 3:  What was the moment where you were like Holy Smokes, this is really happening?
"I would say the arrival scene where I am dangling 60 feet from a crane and Rob Marshall played the amazing orchestral music from the speakers, blared it from the speakers. It was very transporting and really exciting but I was kind of terrified at that moment.  I thought I was okay with heights and then I was up there and like I'm not.  And I remember hanging up there and looking down to Lin Manual-Miranda. That was big.  And I was like Oh My God.  But I think that was the moment because I had the coat, the hat, the umbrella, the feet, the kite. It was so cool."
Question 4:   Describe the impact of Mary Poppins for you being a Mother.
She said she feels like her whole household is full of imagination and childlike wonder because her kids are so young. She said she rediscovered life through their eyes.
"I mean Hazel is a bit disappointed that there aren't dolphins in her bathtub so I feel like actually in a way, Mary Poppins has kind of shot me in the foot, like I know I'm only going to be less than.  So I think for everyone else, all of their friends are going be like your Mum's Mary Poppins, that's so cool, and my own kids would be like, you should see it, it's not like that.  They are going to be like she is so not Mary Poppins, yeah."
Question 5:    What was the biggest challenge actually?
She said the dancing was a bit daunting because she never did those big show stopping Hollywood numbers. But she felt safe with Rob Marshall and his incredible choreographers, as well as directors.
"I feel like Lin Manuel and I were sort of on a par with dancing abilities so we were in it to get there. If I had been dancing like Justin Timberlake, that would have been really embarrassing.  But then on a deeper note, I think the initial idea of taking her on because she is so iconic and Julie Andrews is so iconic and the character has this searing imprint on people's lives.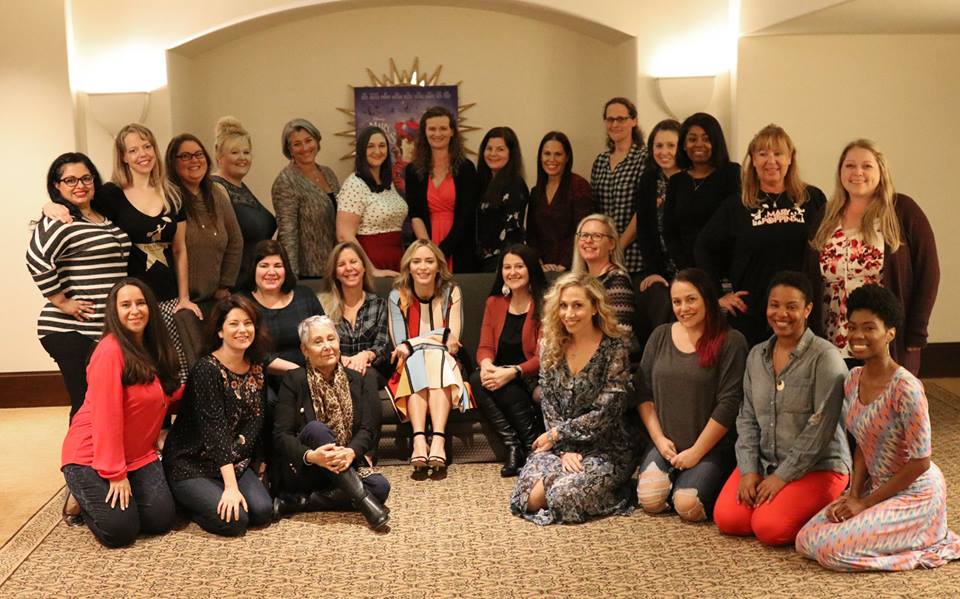 It's often the first movie that anyone ever saw and so it was that, I needed to get over myself and sort of approach her as I would any other role and allow everyone's sort of gasping reaction when I said I was going to take on Mary Poppins.  There's just so much energy coming at you that you have to allow that to be white noise and just approach her as I would any other character.  So I think it was the initial overcoming of that and then I just completely fell in love with her.  I was just so mad about her by the end.  I just loved it, loved it."
Question 6: Do you still think she's stuck up?
She said yes she is definitely stuck up!
Question 7: It's your version of Mary Poppins, how do you feel about that?
"Well I think she's much closer to how she is in the book.  That's how I played her.  And in the book, she's incredibly rude and vain and funny and enigmatic and weird.  She's sort of bizarre and layered and so for me, it was sort of how do I find those cracks of humanity in a super human?  And I said to Rob Marshall, I really want all the sternness and this sort of imperious quality to her, like to drop when she goes into these Fantasias.  She should be like an adrenaline junkie and that sort of duality of the character.
You know, that when she goes into these adventures, you've got to see her childlike wonder and her thrill and enjoyment of it.  And then when it's over, she pretends none of it happened and she had nothing to do with it.  So it's like so cool playing someone with that duality to them."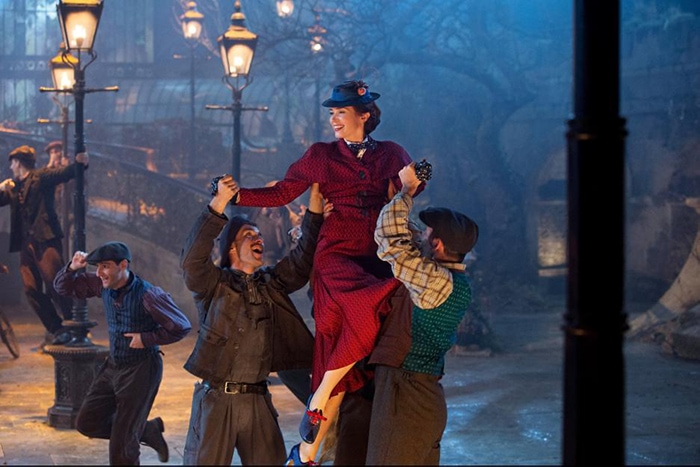 Question 8:   What's it like working with Dick Van Dyke?
She said was so overwhelming. She also said he was so cool and gorgeous and spirited! She said it was simply amazing, as I am sure it would be to work with him!
Mary Poppins Returns opens everywhere on December 19th and you can buy your advanced tickets on Fandango now. Be sure to check out my red carpet post here: Mary Poppins Returns.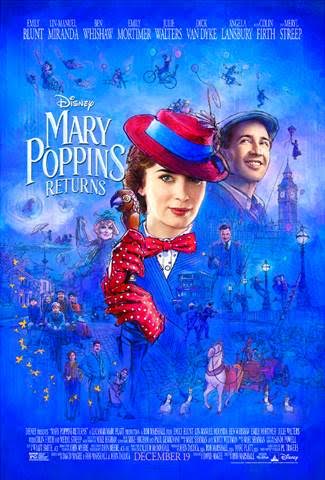 Oh and something very cool! Funko has some adorable Mary Poppins themed ones. Checked them out here: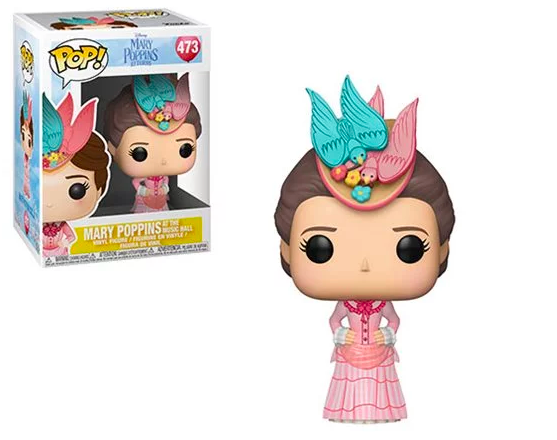 alked the red carpet thanks to Disney. I collaborated with Disney to help promote this new movie. All opinions are my own and not swayed by outside sources.*