This is all the kid slime in our household. We have a whole kitchen basket dedicated to it! It is really something else how much my 10 year old loves kid slime! It is all the rage with the pre teen age. Now slime got even better with the Original Cool Slime Lab Kit, Emoji Poop Slime, Glow in the Dark Slime, Unicorn Slime, and Jurassic World Slime! These would make the perfect kid slime gifts for anyone who is obsessed with slime, like my daughter is.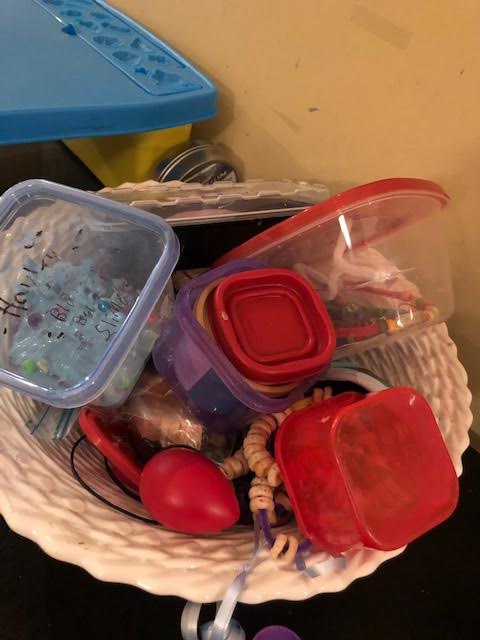 Kids and teens go crazy over the tactile goo that's not quite a solid but definitely not a liquid. Original Super Cool Slime® by parent company Kangaroo Manufacturing has expanded its collection with the hottest trends in the toy world – unicorns, emojis and (ahem) poop.
Emoji Poop Slime and Glow In The Dark Slime, $4.95 each, make terrific stocking stuffers, dreidel game or classroom Secret Santa gifts. Likewise, Unicorn Poop Slime appeals to the daintiest kids on your list. Jurassic WorldSlime in Indoraptor black or T. Rex Cryptogenic green guarantee a dino-good time of hands-on fun.
Each themed glop comes in an appealing container that resembles a chemistry beaker. Tilt it, pour it and let the squishing begin. Surprise each recipient on your list with a little science lesson. Tell them to enjoy their non-Newtonian fluid! Then watch them "Google" the chemistry lesson. Kids already familiar with the slow drip of ketchup or honey will recognize the same properties in gooey slime.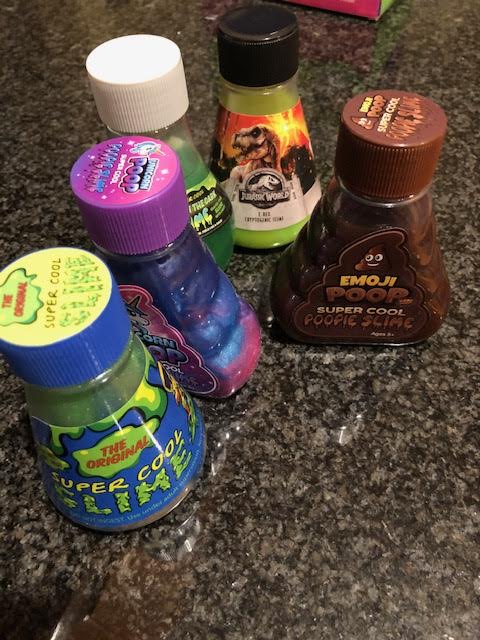 If there's a budding scientist in the house, consider The Original Super Cool Slime Lab ($12.95). The boxed kit boasts 18 pieces, including measuring cups, mixing sticks and a slime activator that results in a jar of glitter slime, glow in the dark and multi-color slime. Now that's super cool!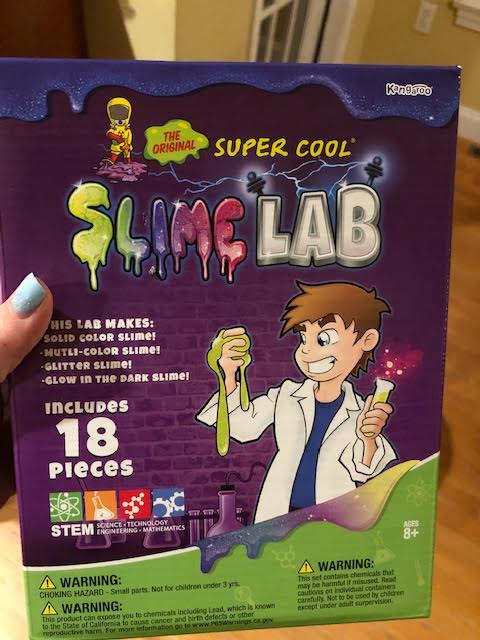 Where Can I Buy Slime:
Look for these kid-pleasing presents online and at craft, party and specialty stores including TJ Max, Marshalls, HomeGoods, AC Moore, Party City, Learning Express and Hobby Lobby shops nationwide. You can buy slime all over these wonderful distributors.
Here are some of the Goey Slime flavors:
Original Super Cool Slime • $4.95
Emoji Poop Slime • $4.95
Unicorn Poop Slime • $4.95
Glow in the Dark Slime • $4.95
Jurassic World Slime • $4.95
Original Super Cool Slime Lab • $12.95
*We worked with Kangaroo on this post. All opinions are my own and not swayed by outside sources.*