I have to tell you I met the cutest childhood actors who star in the new Disney Channel's 25 Days of Christmas, Coop and Cami. It was a pleasure to interview Dakota Lotus, Ruby Rose Turner, Albert Tsai, and Paxton Booth for Coop and Cami! Disney Channel's Holiday-themed episode of "Coop and Cami" "Would you Wrather Get a Moose Angry" will debut Friday, December 7, on Disney Channel and available on the DisneyNOW app. In this episode, the kids work together to try and make Jenna's wish of a classic Wrather Christmas come true but a major snowstorm and a disgruntled moose disrupt their Holiday.
ABOUT COOP AND CAMI:
Coop and Cami are two middle school-aged, adorable  siblings who crowdsource their decision-making online and have people vote for their favorites. Whatever the people vote for, Coop and Cami perform it. We saw the episode airing this coming Friday and it was simply adorable! I know my kids are going to absolutely love this show and I can not wait to see the reactions on it!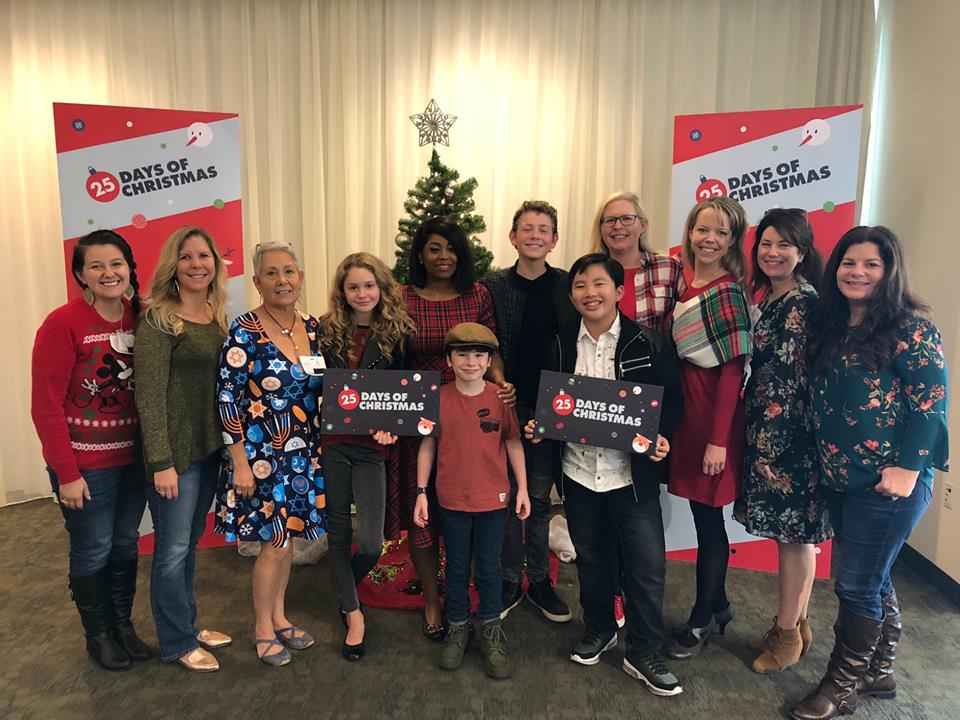 Interviewing Dakota Lotus, Ruby Rose Turner, Albert Tsai, and Paxton Booth was amazing. They are some of the cutest kids! And a huge thank you to Dakota Lotus who picked my ornament as the best ornament in our ornament making contest that we did with the stars of Coop and Cami. It was simply adorable to do this ornament making with them which gave us a chance to talk to them and even better to win! Woot Woot!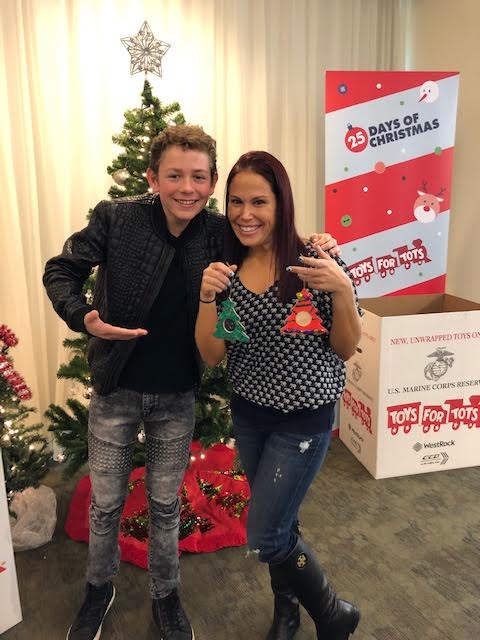 Interview with Dakota Lotus, Ruby Rose Turner, Albert Tsai, and Paxton Booth:
They all came in and introduced themselves.   Albert Tsai plays the role of Fred. Dakota Lotus plays the role of Cooper Wrather, Ruby Rose Turner plays the role of Cami Wrather and Paxton Booth plays the role of Ollie Wrather.
Question 1:         When did you guys shoot the episode?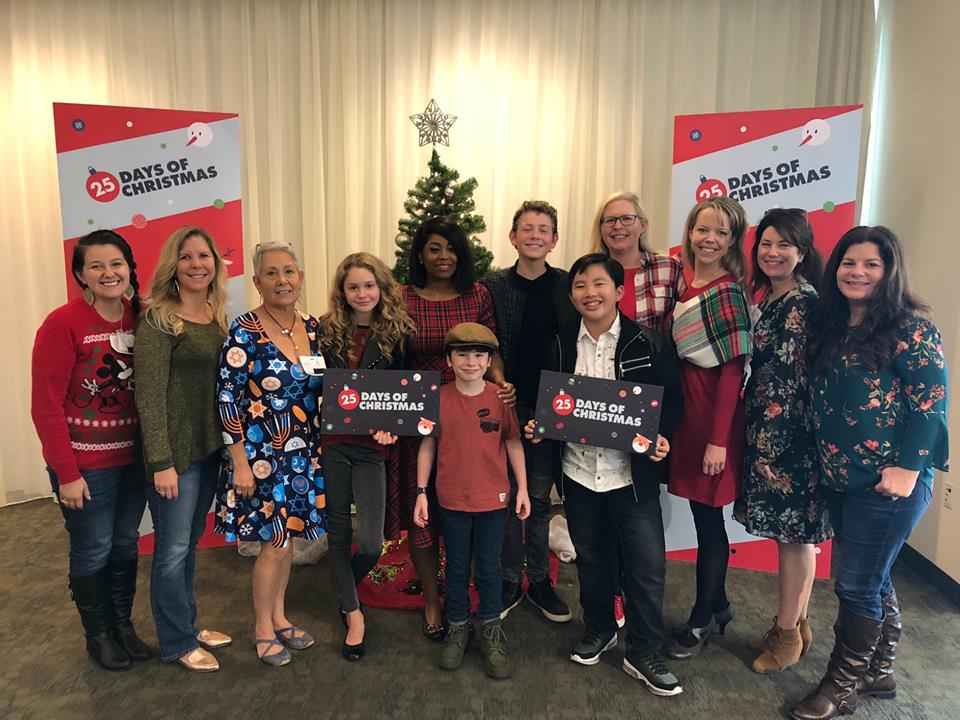 They told us they filmed the episode (the one airing tonight) in the summer, in the middle of July.
Question 2:         Were you in the Christmas spirit?
Ruby told us always and Dakota told us definitely.
"I feel like when they put up all the Christmas décor and set up all the sets, we kind of got into the spirit. I definitely felt the festive mood." Albert Tsai
" I would actually text my friends, and I would say, "Hey, Merry Christmas." And they'd be like, "What?" It's like, "Oh, yeah. I mean, Merry Christmas in July, I guess."- Dakota
Question 3:         I would love to hear your family traditions. Do you have things you do every year that really stand out for your family?
"I just love decorating the tree and putting up all the decorations to get in like a festive mood and also like baking treats for friends and family."- Albert
"I just love spending time with friends and family and being able to, share the joy of Christmas with everyone and, kind of, actually eating cookies, too. 'Cause there's a lot of Christmas cookies, and they're very delicious."
"My grandma, I only get to see my grandma once a year, and that's Christmastime, so we always share Christmas together with Grandma."- Paxton
"Yeah, I think my Christmas tradition is we have a big neighborhood that does really fun stuff every year."
Question 4:         Are you like your characters in the show? Who's trouble?
Cami's character is trouble!
"Yeah. I think I really connect with Cooper in a lot of ways. Like the way we dress, like we're kind of similar in our wardrobe, and there's other things. We just connect on a kind of level."- Dakota
"I'm pretty similar to Fred, but there are some major differences. Like, I feel like Fred's personality is a little more quirkier, but he's a lot of fun playing."- Albert
"I think I have some similarities to Cami. I mean, we're different, but that makes it fun to play her."- Ruby Rose
Question 5:         Are you guys still filming now and how many episodes?
They said there are 21 episodes and they wrapped up filming!
Question 6:         Do you hang out together now, too?
They said they love hanging out together.
Question 7:         The show is very physical. How do you prepare for it?
They said Paxton is the test pilot on the show. Paxton says he does all the stunts. He also does a lot of BMX which he loves so it preps him for it.
Question 8:         What do you friends think about you guys being on a TV show?
They all said they love it and are completely supportive.
It was a pleasure talking to these cuties that day! Be sure to tune in to see them tonight!
TOYS FOR TOTS:
I absolutely love what Disney is doing this holiday season. Disney/ABC are teaming up with the Disney Store for the awesome Toys for Tots campaign. Families are invited to celebrate 25 Days of Christmas by dropping off an unwrapped gift at a U.S. Disney store or shopDisney.com until December 15th. Disney Store will also donate $5 per toys to this campaign up to a million dollars which is awesome! To see more visit, ToyforTots.org.
*I collaborated with Disney. All opinions are my own and not swayed by outside sources.*