Do not worry if you did not get your boy an outfit for Christmas yet! I found out about the best boys Christmas suits available now on OppoSuits! OppoSuits Christmas is all the rage and the funny suits are truly second to none. Do not worry if you have your Xmas Suit though, as OppoSuits has suits for just about every occasion for boy, girl, and adult!
OppoSuits Christmas:
If you want your kiddo to stand out at Christmas this year (like Zane is going to), then you must check out these adorably funny suits that are perfect for the little dude in your life. Zane received the Boys Winter Winner which is AMAZING! Just take a look: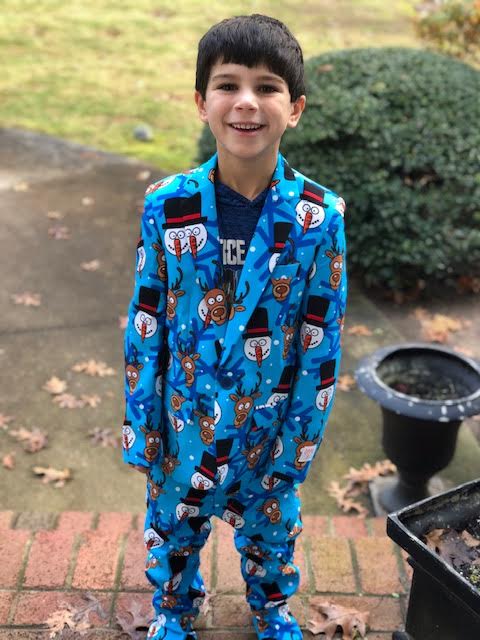 This Christmas suit is a real must-have for the holiday season. The fun and cool pattern ensures a white Christmas, and isn't that what we're all hoping for in December? One thing is sure: your little gentleman will get the entire family into the Christmas spirit with this festive suit.
This seriously is the Best Boys Christmas Suit!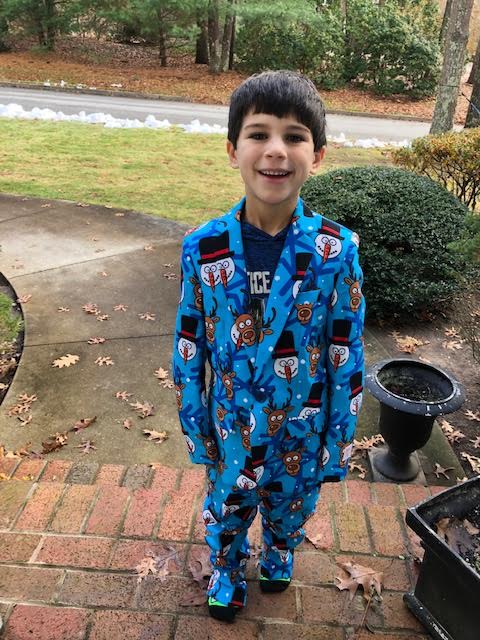 Besides Xmas Suits, they have your classic Black Suit that is great for just about every occasion for your little guy. The Boys Black Knight Suit is such a classic suit and like the other suits are mostly available in both young boy and teen for all the different ages.
Why would you rent a suit when you can buy one for less than half the price? Just get your handsome little man dressed up with this stylish black suit and top it off with the included clip-on tie. Btw, this suit is comfy enough to wear all day. And guess what: it's also machine-washable, so you don't have to worry about a stain or two.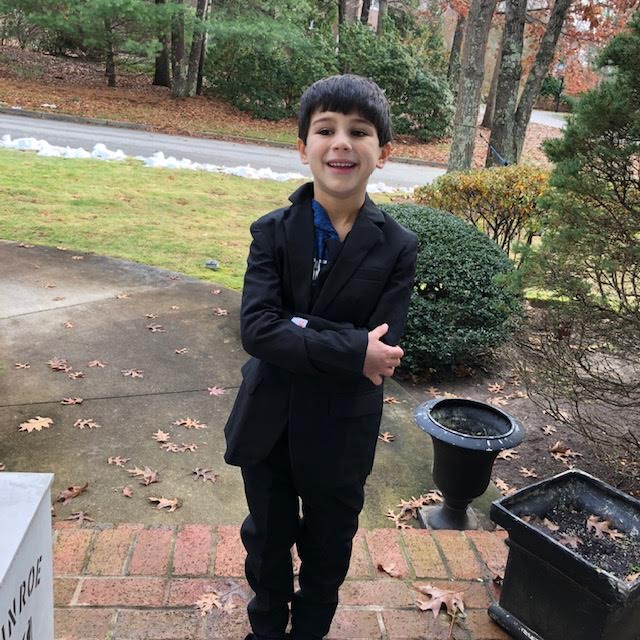 Other suits include the Dark Knight Suit, SantaBoss, Spider-Man, Winter Wonderland, BadABoom, Stars and Stripes, and classic suits in a variety of colors!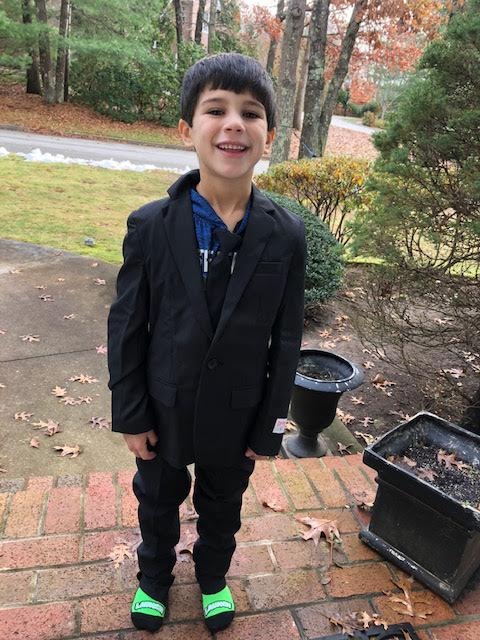 They also make a vast array of women and men's funky, fun, and fresh clothes so give them a look today! For all their styles check out OppoSuits today!
*I worked with OppoSuits on this post. All opinions are my own and not swayed by outside sources.*