With the holidays upon us, many families are expecting out of town guests to show up to celebrate in their homes. Between friends, relatives, co-workers, and even the occasional neighborly drop-in, homes are usually a buzz of excitement between the months of November and December, with a steady decline after the first of the year. For years now my home has been a great example of holiday activity but recently my husband and I were discussing the possibility of going out of the town to visit relatives within the next year or two. It's been such a long time we've been able to and the idea is extremely appealing but one hiccup that has kept me on the fence is the idea that our home & possessions would be left unattended in our absence.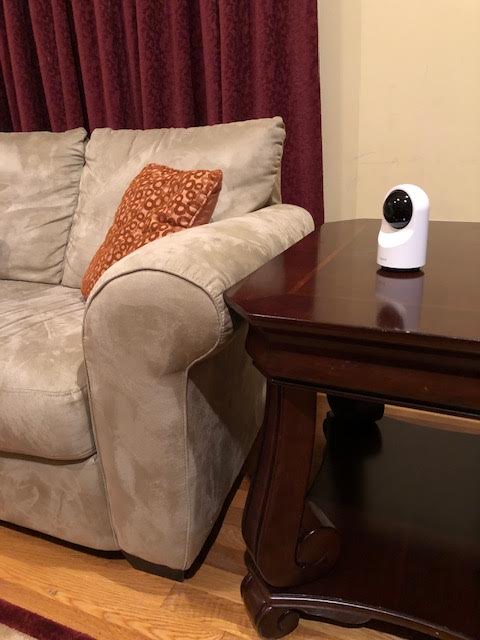 Surprisingly enough, when asking around, I found that many of my close friends and even a select few co-workers forgo traveling out of town for the very same reason. It made me feel better that I wasn't simply being irrational and that the fear of coming home to disaster and chaos is a perfectly normal reaction to the thought of leaving our home empty for any extended period of time or by not having any safety measures in place other than simply entrusting a close neighbor/friend with checking in on things while we're gone.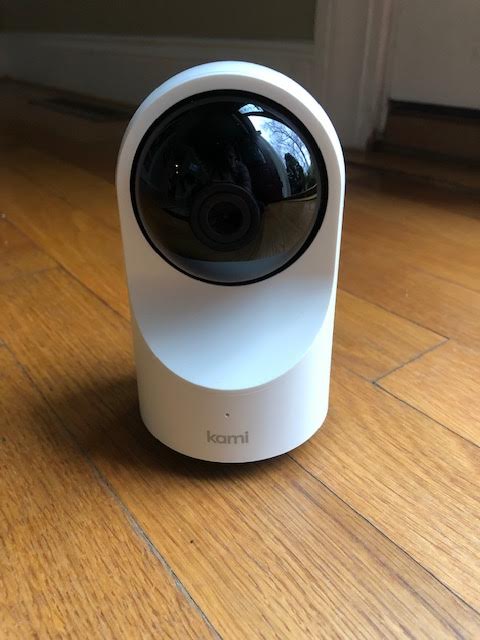 Since becoming parents, especially since our little ones have gotten older, security camera's have been a hot topic of discussion between my husband and myself. We've gone back and forth several times over the last few years, trying to decide how necessary the gadgets are and I've ever worked with a few companies over the years to try out different models to see which would work best for us as a family. So far nothing has struck us as the one, which is why when I was approached by a rep for the Kami Cam I couldn't pass up the opportunity to try it out.
Whether you're planning on going out of town for a vacation, going the next town over for a day trip or simply wanting to keep an eye on your sitter, kiddos or pets, the KamiCam is peace of mind that's just a tap away. Easy to set up and affordable to maintain, the indoor camera lets you keep tabs on the things that most important to you without having to pay for subscriptions, frustration due to complicated wiring or hard to understand user instructions.
Benefits of the Kami Cam include but aren't limited to:
Instant notifications, anytime/anywhere
Alerts featuring helpful video clips
Designated monitoring zones within your home
Smarter alerts over more alerts, with advanced detection of humans, pets and abnormal sounds
Longer video saving capability thanks to the 

Kami

 Cloud feature (1 year free subscription)
Motion tracking & Auto-Cruise mode
1080 video with included night vision
Using your 
Kami
 Cam is as simple as removing from the box, setting up and downloading the 
Kami
 Home app from your Play or Apple store. In just a few simple steps, you can be all set up and ready to monitor what ever situation life throws at you with the help of the home security system.
To find out more about 
Kami
 Home & the 
Kami
 Cam, you can visit them online or to keep yourself up to date on the latest news, you can become a follower of their social media pages like 
Facebook
|
Twitter
|
Instagram
. Keep your family safe with holiday season with the Kami Cam!
*Partnered with Kami Cam. All opinions are my own and not swayed by outside sources.*