*This post is in collaboration with the American Girl of the Year. All opinions are my own and not swayed by outside sources.*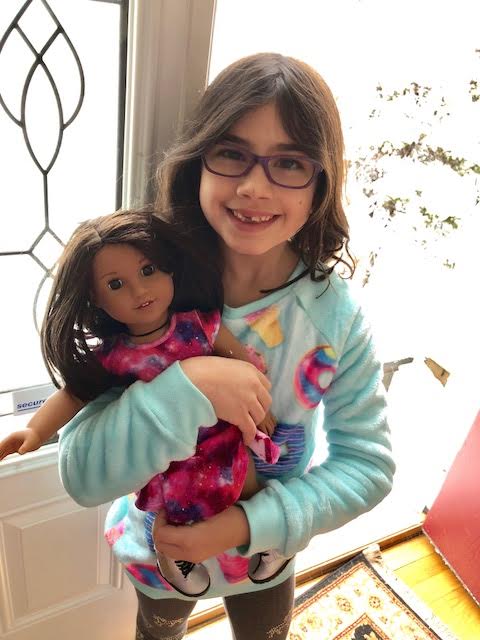 The American Girl of the Year is here! Last month, American Girl announced the American Girl of the Year and it is Luciana Vega.  With the girl of the year, you can buy her and all the accessories, but once 2019 comes about, Luciana is no longer able to be purchased. So now is the time to buy Luciana Vega to add to your child's American Girl collection.
ABOUT LUCIANA VEGA:
**With creativity, confidence, and a serious science streak, I can launch my dream of landing on Mars. But my teamwork skills still need work. I'll have to learn how to reach others if I want to reach the stars.**
We received the American Girl of the Year Luciana Vega last month and now it is a staple in Hayley's life. The very first thing Hayley noticed is she has purple hair. Hayley fell in love with hair and every week, she puts in a new hairstyle. She also loves reading her the Luciana book when they go to bed at night.
Luciana Vega is unique, beautiful, and most of all special! She would make any child's life a little better. Hayley is obsessed with American Girl and this American Girl of the Year is one of her favorites to date.
In addition to the girl of the year, check out American Girl birthday parties and the Bitty Babies for the younger aged children. These bitty babies are perfect stepping stones to the big American Girl line.