A few weeks back, Hayley had the most epic birthday party! A birthday party at the one and only American Girl! It has been a dream of hers to have this party (for as long as I can remember) so to see her vision become a reality was really something so very special.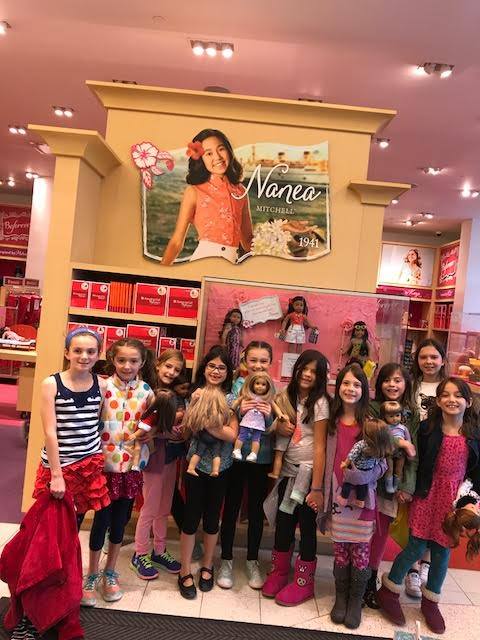 We live about 80 minutes away from Rhode Island to the nearest American Girl store in Natick. AG is located in the Natick Mall and while it was a bit of a hike to get there, it was magical to see Hayley and her friend's excitement that day. My husband rented a van and we drove all the girls to Hayley's 9th American Girl Birthday Party.
When we arrived for our 1 pm reservation, we had a few minutes to explore the store. Of course they could have spent all day perusing the store but it was time to party! When we checked in, all the girls got to pick out a girl (if they didn't bring one) and a high chair for the girl. Then they took us to a beautiful table at the back of the restaurant. We had about 14 girls with us that day, so we needed space.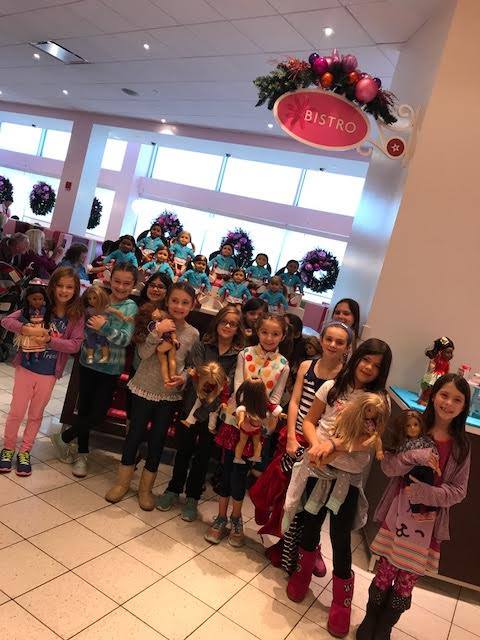 The waitress was absolutely wonderful and very accommodating to our large crowd. We had a few people with food allergies and she was so good in handling those and telling us what they were allowed to eat vs not eat. They had a menu in front of each of Hayley's friends and Hayley was then given some special gifts to go along with her birthday theme.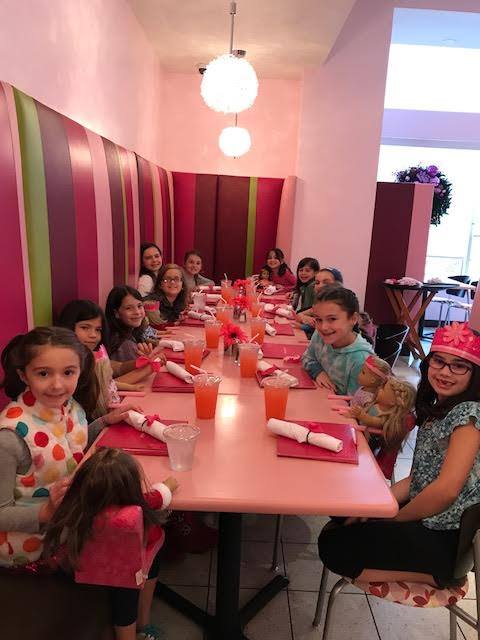 The menu is extensive and with our particular party package, each of Hayley's friends can pick out an appetizer and main course. Then they were given birthday cake or sorbet. The food was excellent and I am pretty sure the girls licked their plates clean. I had the hummus appetizer and salad, which were all very delicious! The cake is brought in from an outside bakery and all the girls devoured their cake as well. The food was a smashing success.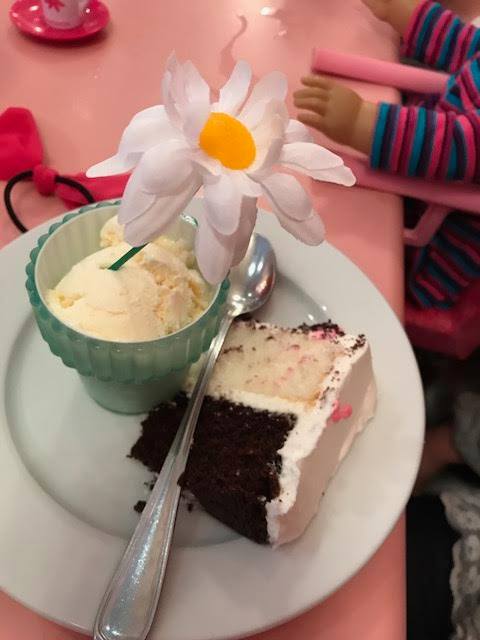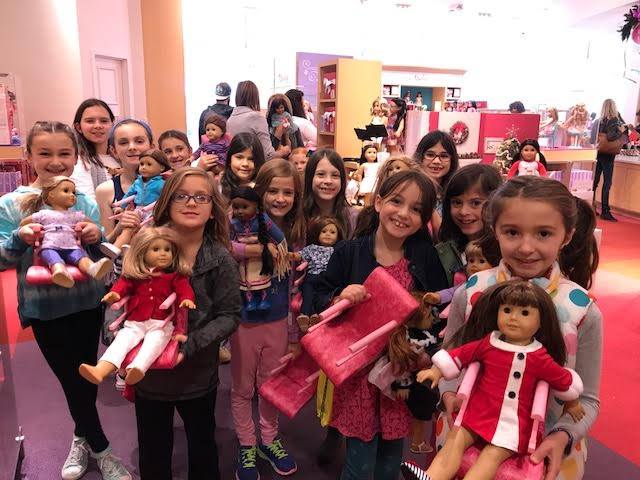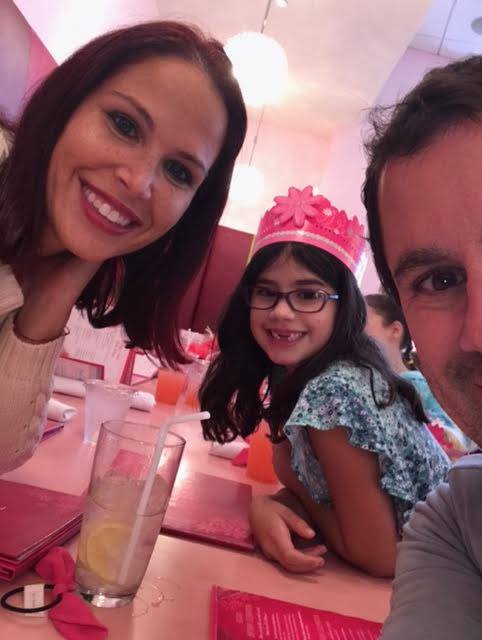 We were there for about 90 minutes and we had a blast! Hayley said it was her best birthday to date.  If you are looking for the most perfect birthday party for your child, give AG birthday parties a try today! Trust me your little one will thank you! Mine is already asking if we could do it again next year LOL! To find out more information about American Girl Birthday Parties click her: American Girl.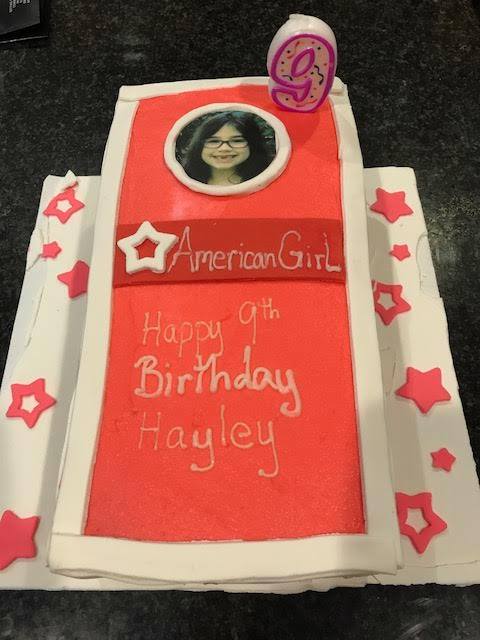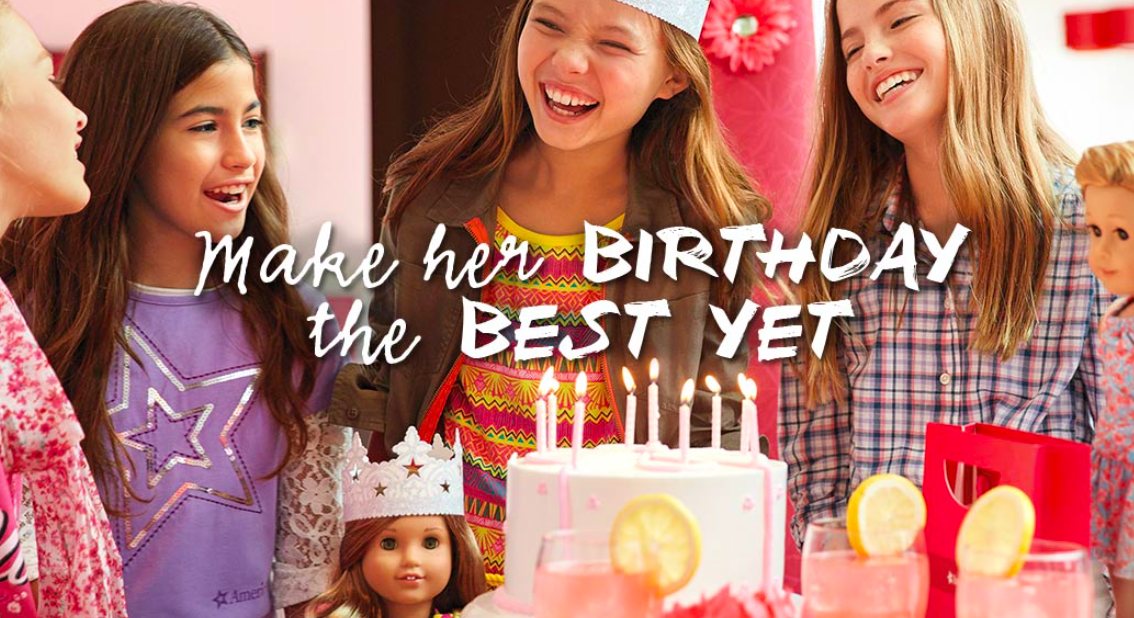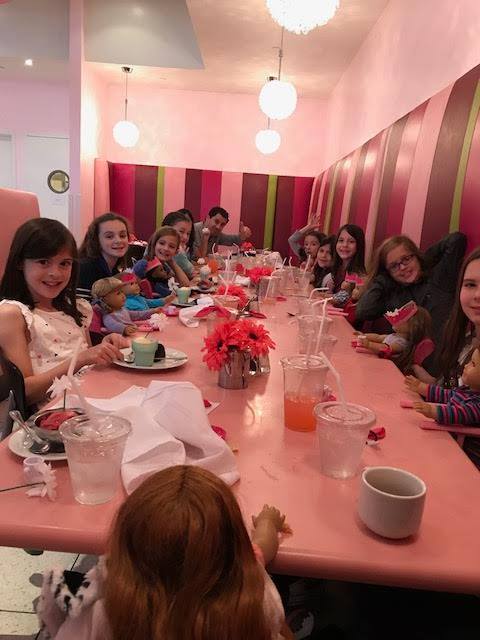 *Sponsored with American Girl. All opinions are my own and not swayed by outside sources.*