This is a partnered post with American Girl and American Girl Bitty Baby. I adore this brand, and my opinions are my own.
My kids are totally obsessed with American Girl. Hayley received her first American Girl Bitty Baby when she was Taylor's age and now Taylor has started her very own collection with her own American Girl Bitty Baby. You should have heard her screams when she opened this epic American Girl box during the holidays! She was so excited!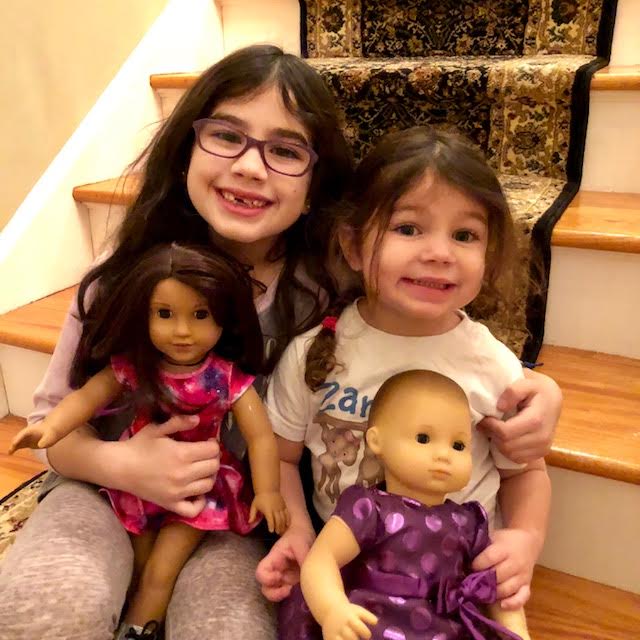 If you are not familiar with the American Girl Bitty Baby, they are born from the ideas of child-development experts. These babies inspire precious first steps into learning, loving play, and imagination. The American Girl Bitty Baby comes in six feature designs.  You can also purchase furniture and clothing to go along with your Bitty Baby (not included with the baby).
The American Girl Bitty Baby is so true to life, it is uncanny. I think that is what girls, Taylor's age, loves best about it. They feel like they are actually taking care of their own human being, even though it is in doll form. Every single night Tay goes to sleep with her Bitty Baby and it is the first thing she hugs in the morning. It is so truly so cute!
While her sister now has a collection of 8 American Girls, Taylor can now play with them, with her own American Girl. This is the perfect starting baby for children 3-7 years old. Once they get older, they can transition to the 'regular' American Girls and start adding to their collections. If you are looking for a starting baby, there is no greater brand for this than American Girl.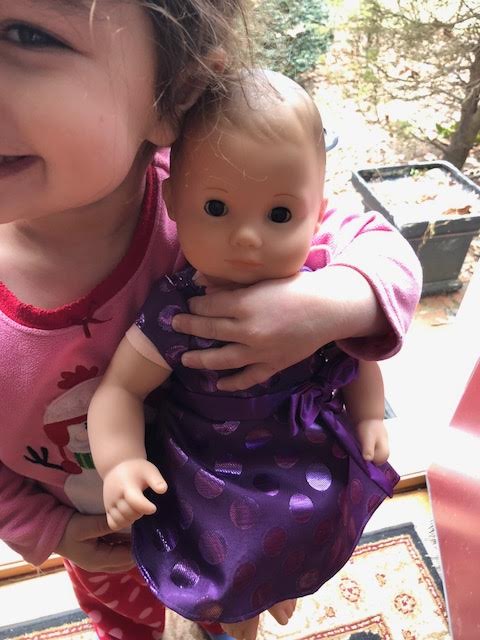 Be sure to check out American Girl today and sign up for their emails, to get updated news and to find out the latest and greatest.