This post is sponsored with Great Pretenders and the Great Pretenders Princess Dress. All my opinions are always my own and not swayed by outside sources.
Prince and Princess dress up is all the rage in my household! If you have a young child, I am sure it is popular in your house too! One place I love to shop at for all my prince/princess needs is Great Pretenders. Recently Great Pretenders sent us the Great Pretenders Princess Dress and Great Pretenders Cape for all our dress up needs.
At Great Pretenders you can find a plethora of awesome outfits including princess dresses, accessories, jewelry, and more. Taylor received this adorable dress and it is so cute on her. I didn't post a picture of her in it, because it is a bit long, but next year she will be rocking it all year long. I can't wait!!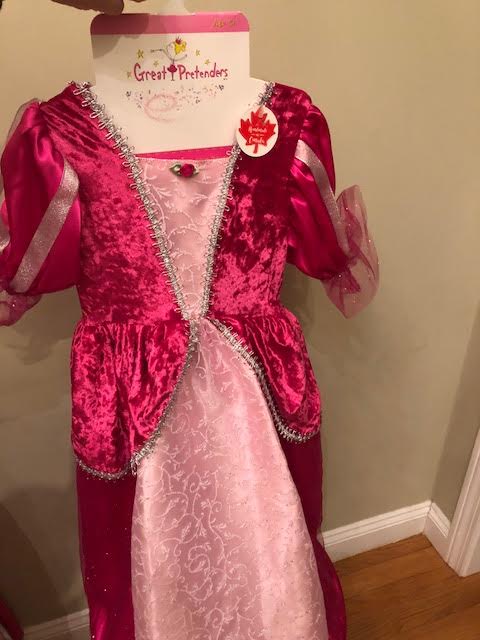 Of course, the little prince and princesses in your life need a cape. Great Pretenders has so many wonderful capes for dress up. Some of the styles include: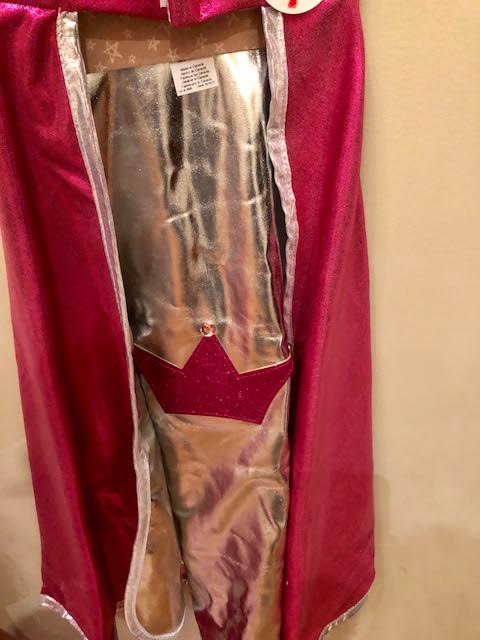 Imaginative play is so important in this day and age. Great Pretenders allows your kids to have imaginations and put on their favorite outfits, to pretend they are that special prince and princess. My kids have worn Great Pretenders clothing for years and they stayed in excellent shape, passed down from generation to generation.
Along with the quality of the dress up clothes, they are also extremely affordable. Great Pretenders is a perfect gift for your child or for a friend's birthday. Their assortment of clothes makes it easy to find something for everyone on your shopping list. Be sure to check out Great Pretenders for all your shopping needs!
GIVEAWAY: One winner will receive a Great Pretenders Princess Dress or Great Pretenders Prince Cape. To enter simply visit Great Pretenders and tell me your favorite product in the comment section proceeding the post. While the other entries are optional, I highly suggest filling it out to increase your chances of winning. US only. Good luck. a Rafflecopter giveaway