If you're looking for a personalized sterling silver bracelet, look no further! I've teamed up with PicturesonGold to show you some great jewelry.
With Valentine's Day coming up, there is no better gift than a personalized one! I absolutely love the PicturesonGold.com personalized sterling silver bracelet  for all my gift giving needs.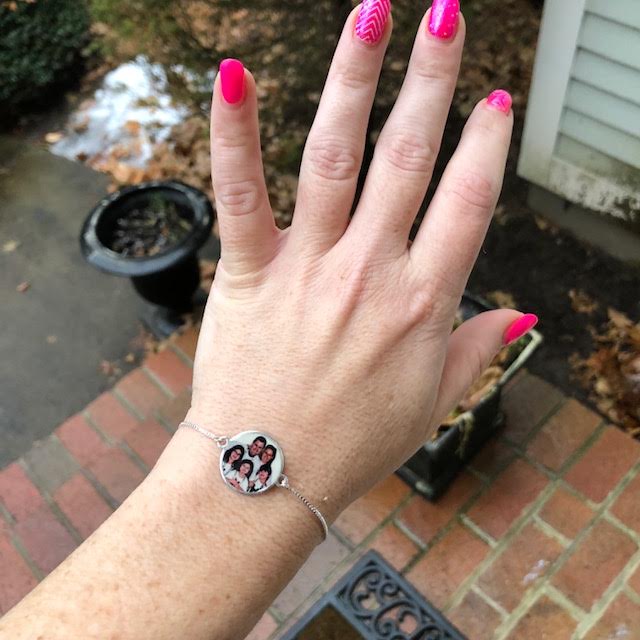 I have worked with PicturesonGold before each and each time I receive their items, I am more impressed than the time before. This new bracelet is ideal for those that want a stylish piece of jewelry on their hands but with personalization. On my new bracelet, I was able to put a picture of my family on our latest cruise. Now when I wear the bracelet, all the memories will rush back and I will have my family always there even when I am at work.
The Sterling Silver Women's Adjustable Round Photo Engraved Bracelet  is gorgeous and can fit virtually any hand. This beautiful bracelet allows for a adjustable size – to fit all wrists!  It is held together by a rounded box chain, with a round photo charm attached at the center. I love seeing my family's picture in the center of the bracelet. It draws attention to the bracelet and makes it extra special. The personalized silver bracelet and all other items from PicuresonGold are 100% lifetime guaranteed!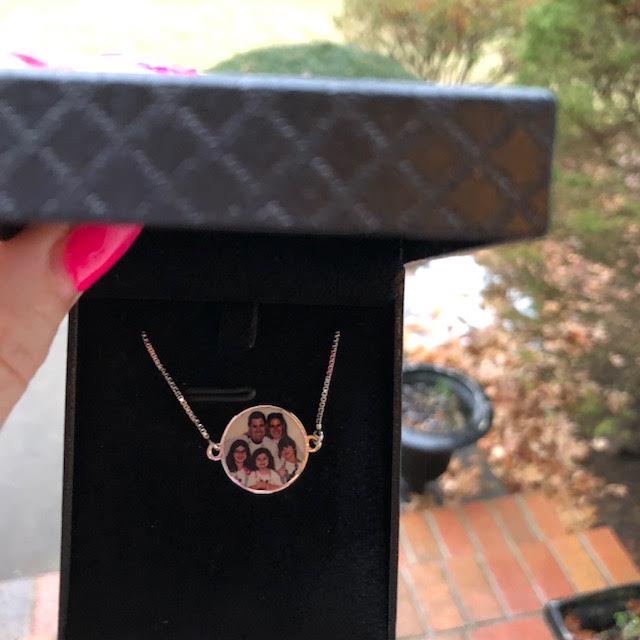 Any of the items including this bracelet can be engraved with message, names, dates or monogram. Adding engraving does not delay shipment, so don't worry about that! The picture engraving is also scratch and water resistant and included in the price! A win-win if you ask me!
This new stylish bracelet is perfect for any gift or occasion! I love the quality of this bracelet and loves how it lays on my hand. It is perfect for Valentine's Day to give to your family and friends. If you want to purchase this bracelet, you can use val10 at checkout! With it being one size fit all, it is made to fit any arm! Be sure to check it out today!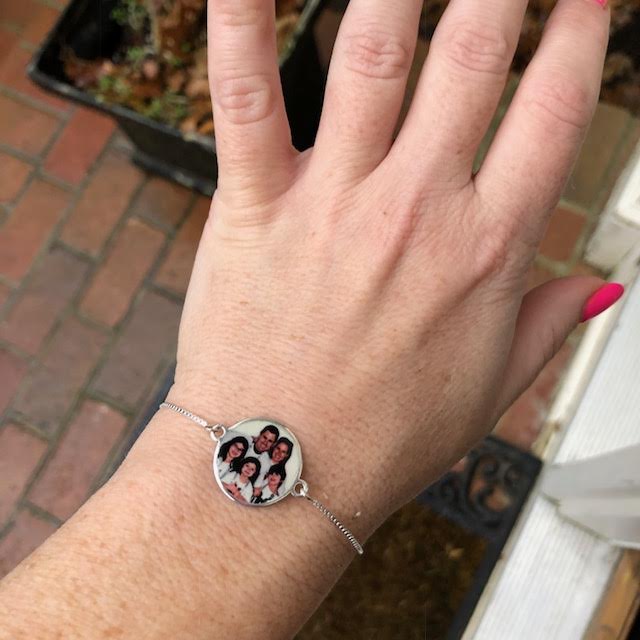 *Sponsored with PicturesonGold. All opinions are my own and not swayed by outside sources.*