*Disney provided me an all expense paid trip to LA for the Star Wars Event. All opinions are my own and not swayed by outside sources.*
As most of you know I am a Disney addict! I have visited Disney World during the holidays in December quite a few times but this was my first time visiting Disneyland during this special season. There is truly nothing like seeing all the Christmas spirit right before your very own eyes at the most magical place in the world.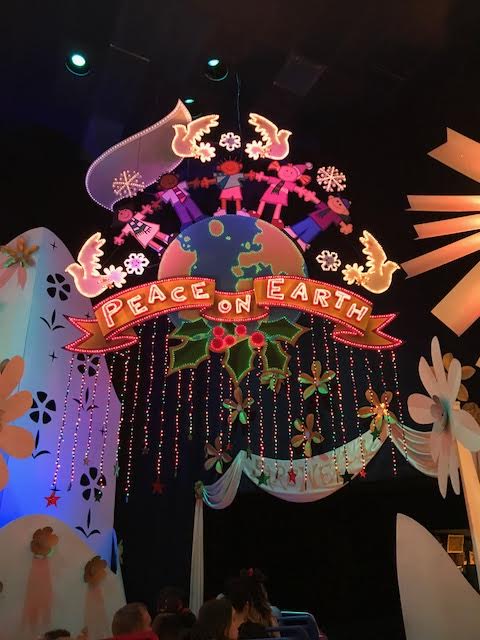 As you enter the park, the holiday spirit starts with the iconic Christmas tree front and center. Don't worry though if you don't want to stop as they have tons of Christmas trees and decorations throughout the park available to see.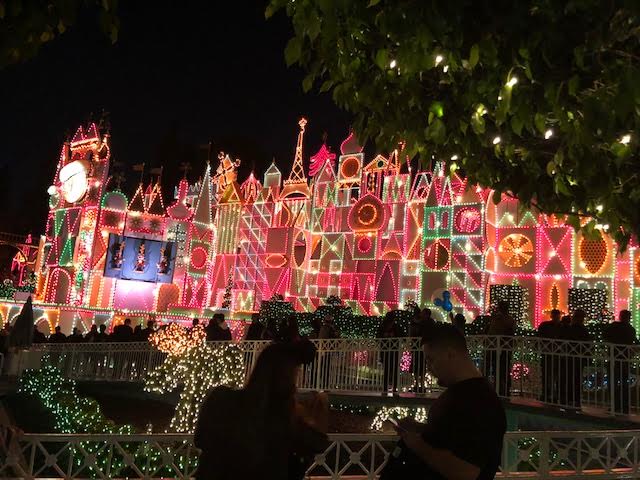 This time we had our own personal tour guide through the parks which made it that much more magical. Since we were on a press tour we were able to really take in all the rides and experience Disneyland in such an exciting way.  Our tour guide pointed out various tidbits about the park and got us through the fast pass line on many attractions.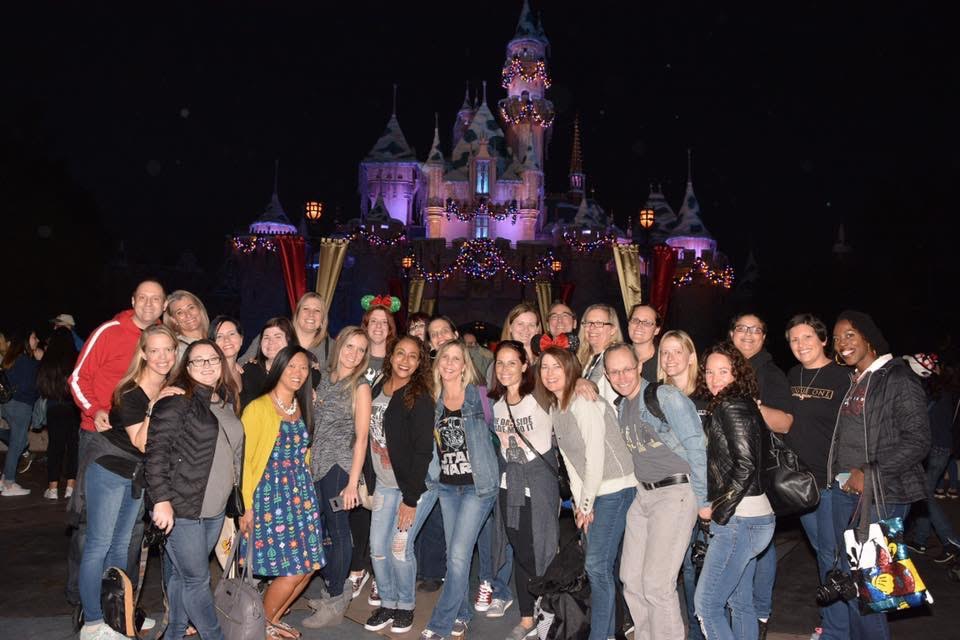 Our very first stop on our Disneyland holiday tour was at Star Tours- The Adventure Continues. I have rode Star Tours a few times over the last couple of years but this is the first time I rode the ride where I was able to get a glimpse of the upcoming Star Wars: The Last Jedi which is out next Friday, December 15th.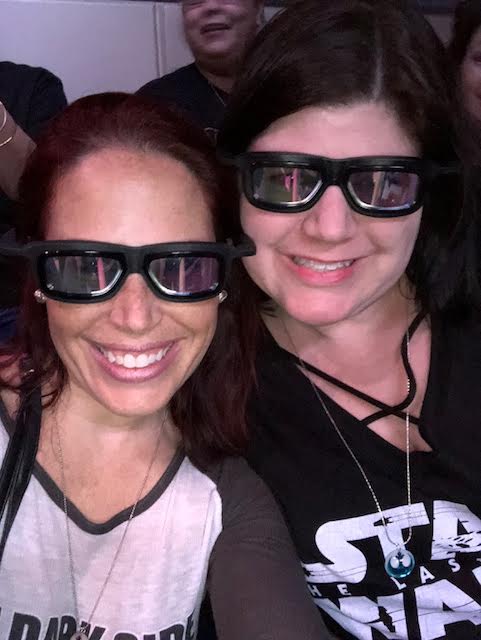 During the ride you will see special, never before scenes, of the Last Jedi narrated by a few special actors. Without ruining it, it is one attraction you don't want to miss out seeing when visiting Disneyland.  After exiting I recommend visiting the Star Wars Launch Bay where you can have your picture taken with Kylo Ren and other available villains.  Kylo Ren did say I have to work on my force so I will need to visit again in the future LOL!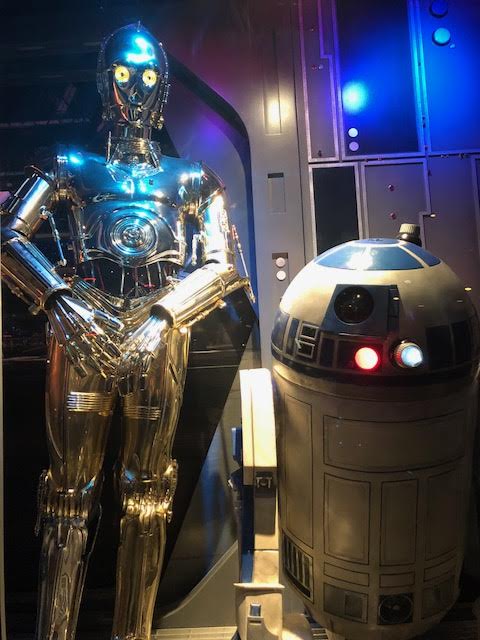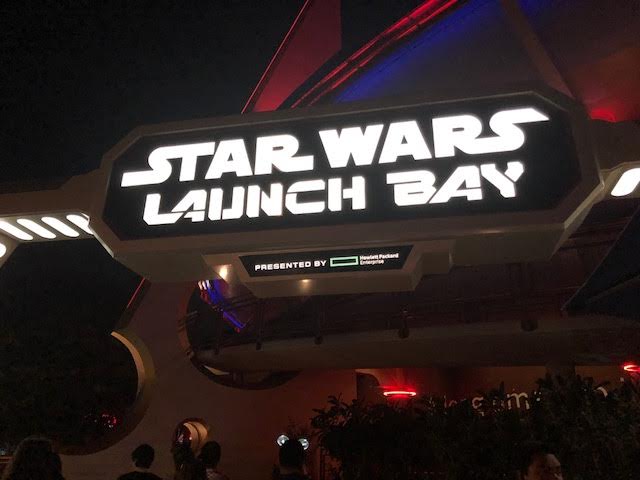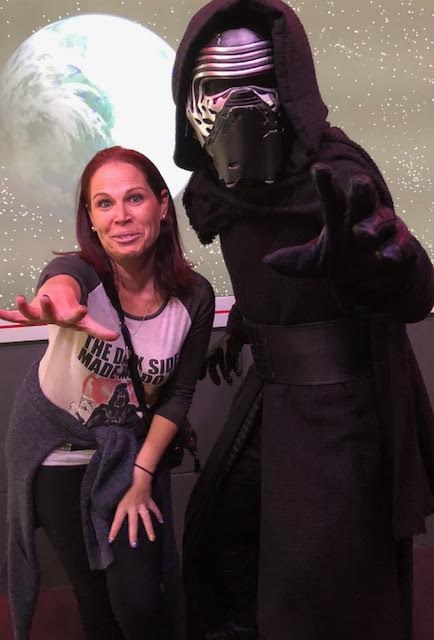 After this ride, we had a quick dinner and rode the Christmas decorated Haunted Mansion. The Haunted Mansion gets  a merry makeover inspired by Tim Burton's The Nightmare Before Christmas—through early 2018! Haunted Mansion will be transformed with jack o' lanterns and wreaths, terrifying toys and kooky characters from Tim Burton's The Nightmare Before Christmas. It's a creep-tastic classic you won't want to miss! We LOVED this ride so much! Again another attraction you must visit before it changes back to the Original Haunted Mansion in January 2018.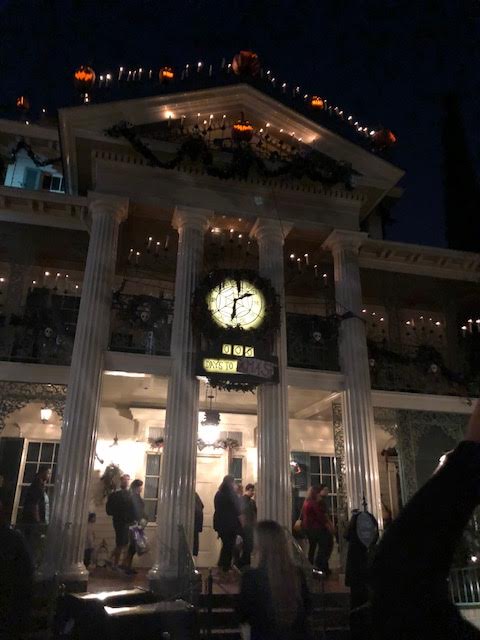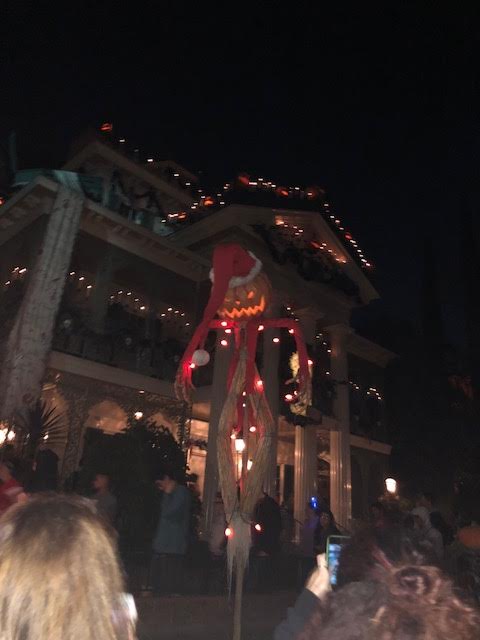 By far my favorite ride at both Disney World and Disneyland is It's A Small World. However, Disneyland It's A Small World blows away Disney World's It's a Small World. The exterior is so magical and nothing is more magical than seeing the holiday decorations on this ride. In my opinion this is the most decked out ride at the park with thousands upon thousands of Christmas lights on the exterior and an all new Christmas themed ride on the inside. While they still have the classic song, they have also added a ton of Christmas music throughout the ride.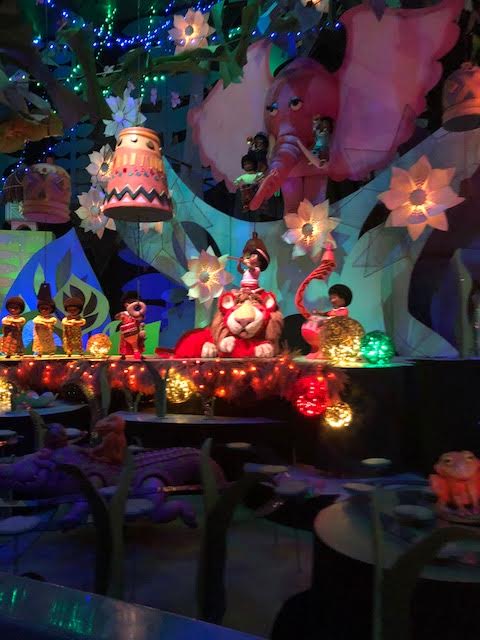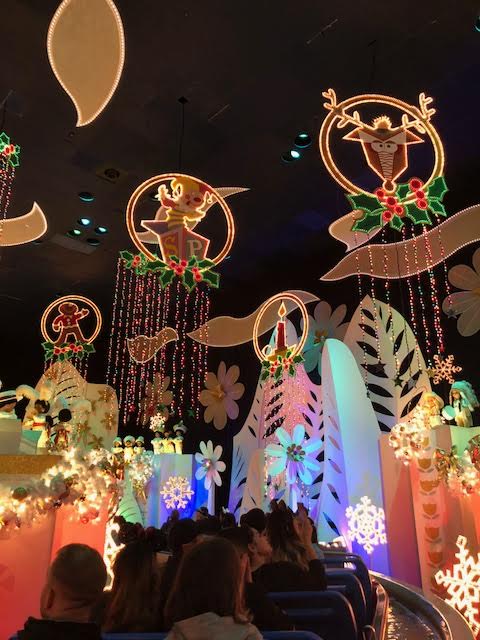 In addition to It's A Small World and Haunted Mansion, they also have other Christmas gatherings including  A Christmas Fantasy Parade and "Believe… In Holiday Magic" Fireworks. Next time I am at the park for the holidays, I look forward to checking it out.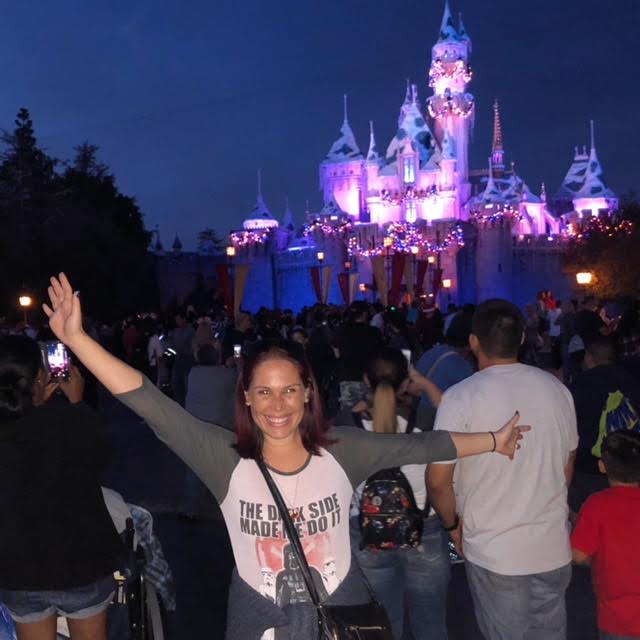 Along our journey through Disneyland, we also rode Space Mountain not once but twice! That ride is also one of my favorites and a must do ride at Disneyland. While we there for a only a few hours, we managed to also get in some other classic rides such as Indiana Jones and Matterhorn Bobsleds.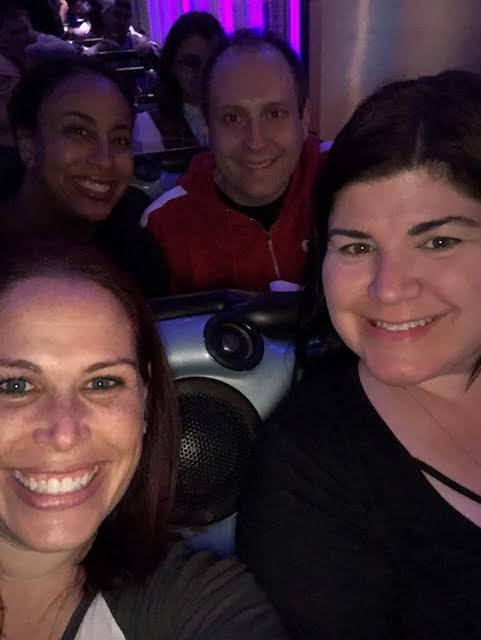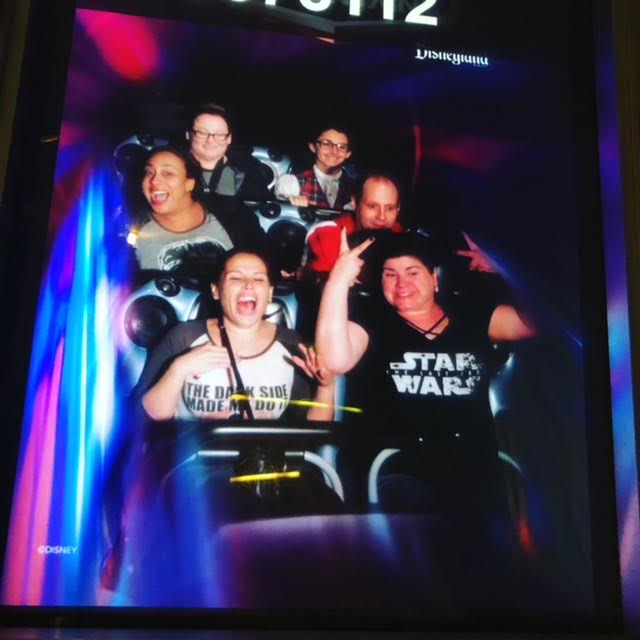 After visiting Disneyland, we walked over to California Adventure where we rode the new Guardians ride. This was my third time riding it and it was better than the first, if that is possible.   This ride has six different sound tracks and it is totally random. It is staged perfectly with the drops. It is a thrill ride that must be experienced!
While our perfect day came to an end, some other holiday offerings at California Adventure include Luigi's Joy to the Whirl, Mater's Jingle Jamboree, World of Color – Season of Light, and Festival of Holidays Festive Foods Marketplace.
This holiday season be sure to check out Disneyland and all their amazing holiday offerings! While Disney as a whole is magical, the holiday season really takes it up a level, if that is even possible. Also be sure to buy your tickets for Star Wars: The Last Jedi out December 15th!