*I work with Birds Eye. All opinions are my own and not swayed by outside sources.*
I will be honest and tell you that life is SOOO crazy these days. I have three kids at three different schools and they get home after 7 these days with all the after school activities. I have little time for dinner so thankfully Birds Eye is there to help my family! We love all the Birds Eye frozen vegetables and now I can make a quick meal with the new Birds Eye Veggie Pasta that my whole family enjoys.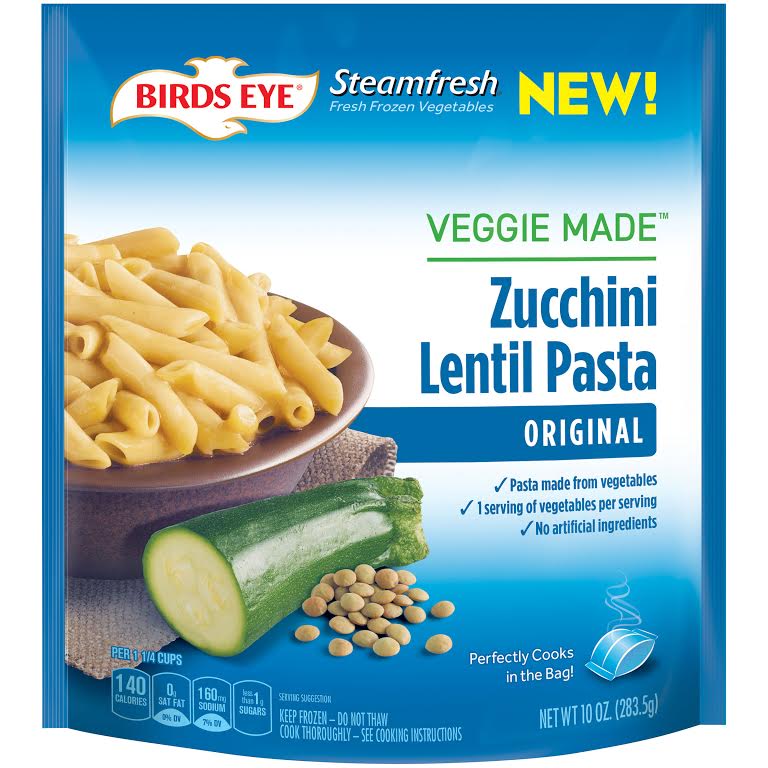 I know my kids have the toughest time getting in their vegetables. They just won't sit down with a big bowl of salad. Whether you are struggling with a teenager who seems to eat everything,but somehow nothing healthy, or searching Pinterest for ways to hide veggies from your toddler, or trying to eat better, Birds Eye has the perfect solution! Now they have pasta with vegetables right inside.
Veggie Made Pasta from Birds Eye is the perfect pasta. It has the great taste of traditional pasta, the goodness of vegetables and comes in a convenient microwavable package. Substituting veggies for pasta has become increasingly popular using zoodles and spaghetti squash, but with Birds Eye there's no sacrifice. Veggie Made Pasta tastes, looks and feels like traditional pasta, while offering a full serving of vegetables – and unlike other options, this pasta is easy to prepare and ready in minutes.
The one remark my kids constantly make is how delicious it is! That is good because they won't even realize just how good it is for them! Score for me! The Birds Eye's Veggie Made Pasta comes in several varieties – original, or with sauces like marinara, cheddar and alfredo. This new Veggie Made Pasta is made from REAL vegetables instead of wheat flour. It is also a hassle free, guilt free dish!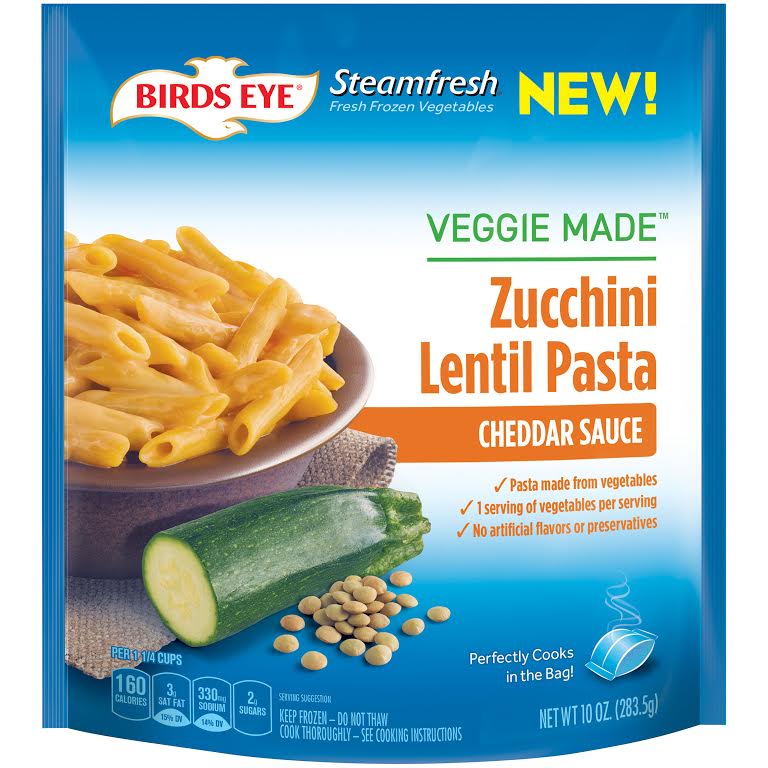 These pastas are so easy to make too! I simply put it right in the microwave, cook for 4 minutes, and you have a delicious pasta in no time at all! There is no boiling water or pots required. If you have a microwave or stove, that is all you need.
The Birds Eye Veggie Pastas are a great way to add a full serving of vegetables to your diet. With our crazy schedule (I am sure you can all relate) it is near impossible to make dinner every night. Now you can get a delicious and good for you dinner in no time at all!  A true score if you ask me!
Be sure to pick up the new Birds Eye Veggie Pasta in all major grocery stores and where Birds Eye is sold.