Although I'm well into my adult years now, I can still remember parts of my childhood as vividly as if they all happened yesterday. When I was small, my days revolved around hours spent outdoors with my siblings as well as with a handful of neighborhood children. Television time was a treat reserved mostly for Saturdays and we didn't have a wide variety of electronic devices to keep us busy like most kids do today. For the most part we relied on imaginative play, games that we created together and would play for hours until we were called back home again.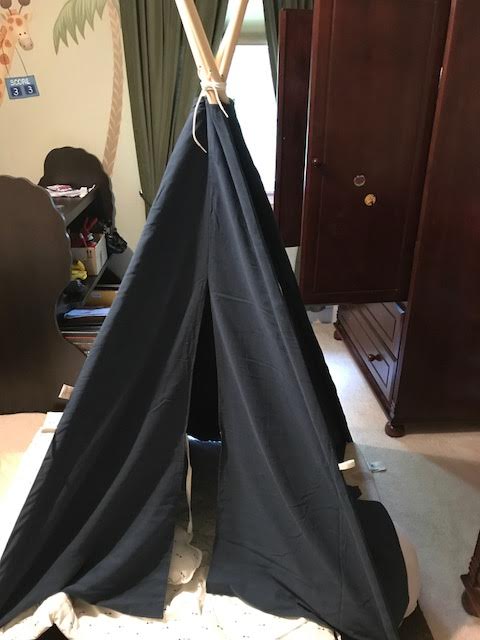 In a world where the focus is on the latest and greatest, game consoles and smart phones, I'm always pleasantly surprised to come across companies who still find value in play things for children that are run off of the imagination rather than batteries and play store apps. Recently I was able to partner with one such company by the name of 
Teepee Joy
, whom reached out to inquire on whether or not I'd like to do a home review of one of their unique, custom created Teepee's and of course, I was totally on board with the idea!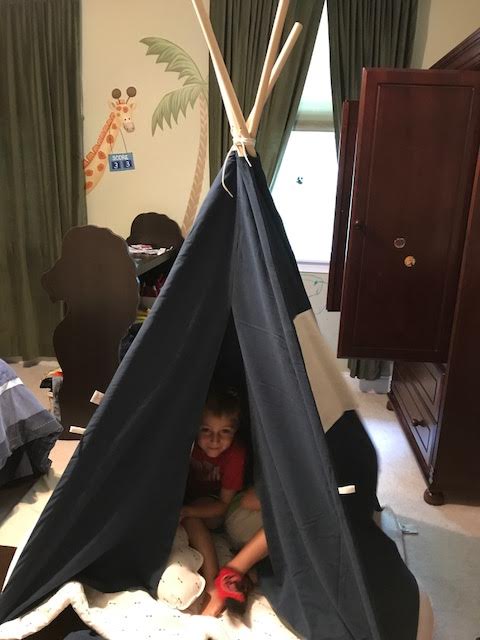 Lee started out sewing play tents for her own children, providing them with unique and colorful canvases to help fuel their imaginations. It wasn't long before the requests started coming in from friends and family members for Lee to create play tents for their little ones. Knowing that little ones wanted their play tents to be fun as well as comfortable to fit their needs and that parents wanted products that could withstand daily play while being high quality, Lee was all too happy to start creating teepees on a larger scale.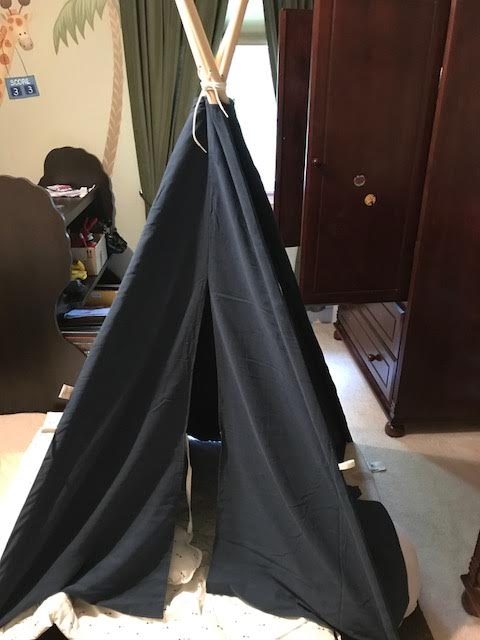 In addition to making fun, durable teepees, Lee also added in the option to create custom play tents as well. She kicked off her business with a wide variety of fabrics and prints that would meet the needs of both parents as well as their children. Although Teepee Joy has many 
pre-made play tents
 to choose from, Lee also takes requests for 
personalized teepees
 so parents and kiddos can receive a play tent that suits their tastes while inspiring them to use their imaginations to the fullest.
If, like me, you've found yourself coveting these adorable, creative teepees then I would definitely recommend that you take a trip over to the Teepee Joy website and see if Lee has anything that catches your eye. If not, you can always reach out and see if she can custom create something for your child that you know they'll LOVE!
Each teepee includes:
Teepee with two large windows, one of each side
Wooden poles with plastic connectors
2 Fabric ties to secure front opening
2 Fabric loop ties and 2 ties to keep flap doors down
4 ties to secure window covers (2 for each window)
To find out more about Teepee Joy you can visit them online or become a follower of their 
Facebook
 page.
*Sample received. All opinions are my own and not swayed by outside sources.*