The reviewer has been compensated in the form of a Best Buy Gift Card and/or received the product/service at a reduced price of for free.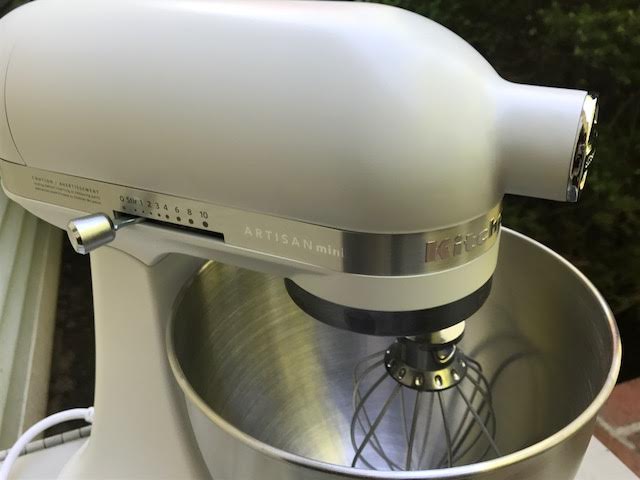 The Kitchen Aid Artisan Mini mixer is here, and Kitchen Aid has really outdone itself this time. Whether you have limited space in your kitchen or you just don't want to take up a ton of room with a full size mixer, the Kitchen Aid Artisan Mini mixer is for you. I recently got one, and I'm already in love. It takes up far less space than standard mixers, but it doesn't sacrifice power, which is important to me.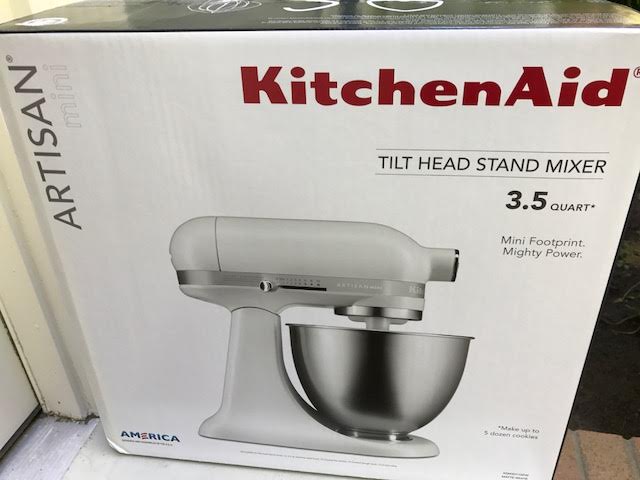 Kitchen Aid Artisan Mini Mixer – A Kitchen Workhorse
Don't fall into that trap of thinking that you need some industrial behemoth like the kind you might see on a cooking show to get great results. That's what I did. I had a mixer that could make 5 bazillion cookies. It was huge. And guess what? I never used it. Why? BECAUSE IT WAS HUGE and it took up so much space on the counter. LOL One day, I thought, "You know. This is dumb. Why do I have this thing that is so huge I never even use it?" It was such a waste of space.
Now that I've been using the Kitchen Aid Artisan Mini mixer, I am so much happier. At 20% smaller and 25% lighter than a standard mixer, it weighs in at FAR less than that ridiculous ginormo-mixer that I had. Because of its compact size, it's easy to take out whenever I need it, which means that I use it a lot more. Imagine that. I actually USE my mixer.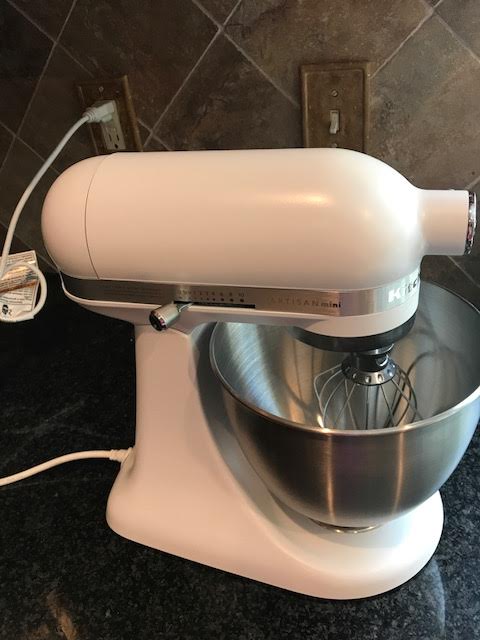 And don't be fooled by its size, either! The Kitchen Aid Artisan Mini mixer is a powerful mixer. This mixer can make up to 5 dozen cookies in its 3.5 quart stainless steel bowl. It also comes with the features we need for successful baking like 10 mixing speeds, a coated flat beater, a dough hook, and a 6-wire whip.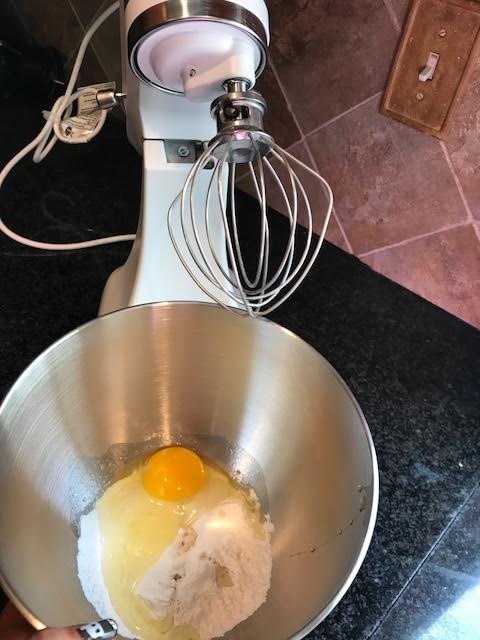 I love to cook but my speciality is baking. I can make the most perfect cookies with the Kitchen Aid Artisan Mini mixer. The settings on this mixer are perfect and easy to understand as well.

Kitchen Aid Artisan Mini Mixer is Perfect for any Home
So far, my favorite feature of the Kitchen Aid Artisan Mini mixer by far is its size. I cannot tell you how wonderful it is to be able to quickly and easily pull out my mixer and get rolling. Coming in at a close second is its capacity. It was so nice to find a mixer that took up so much less space but still managed to maintain a perfect balance of capacity and power. Head over to Best Buy today to check out the Kitchen Aid Artisan Min mixer for yourself. You will not be disappointed!