Digital receipts make life easier. Rather than having to keep track of all of that paper, all you have to do is pull up your account, and you've got a complete record of what you've purchased and when. It makes life easier in every way – filing, taxes, returns. Everything. Lots of stores are moving to this paperless option, and now one of my favorite stores of all time is doing it too! CVS (with headquarters in my home state of Rhode Island) now has an option to receive digital receipts!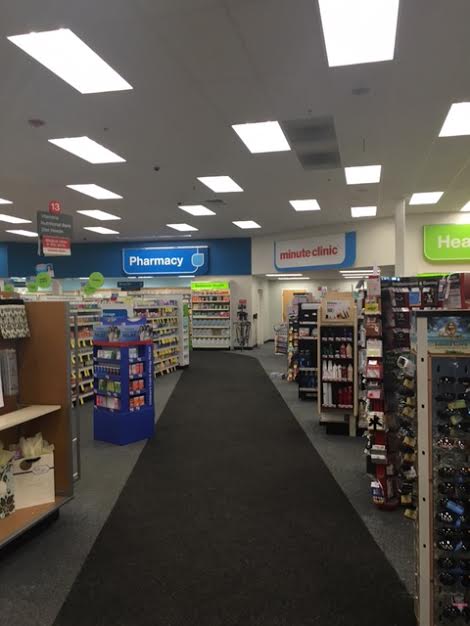 Digital Receipts are Just One Way CVS Makes Life Easier
*This is a sponsored post with CVS. All my opinions are my own and not swayed by outside sources.*
I love CVS. It's my go to pharmacy. They have everything I need when I need it for everything from feminine products to OTC medications to prescriptions and more. Their staff are knowledgeable and attentive so I feel good about having prescriptions for me and my family filled there.
This year, CVS got even better. That's because this year, CVS launched their digital receipts option nationwide as an option for all 70 million active members of its ExtraCare Rewards program. What that means is that in addition to the savings of the ExtraCare Rewards program and the convenience of the CVS Pharmacy app, which was also recently introduced, members can now have the extra benefit and convenience of not having to keep up with paper receipts. WOOHOO!
As a busy mom of three, co-owner of a dental practice, and full time blogger, I can tell you that this is already helping me get my life more organized. I cannot tell you how many receipts I've lost, whether it was accidentally throwing them out with the trash or my kids deciding to arts and crafts with "scrap paper" when I wasn't looking.
CVS Makes it Easier to Adult
Adulting is hard. So hard. BUT with CVS and their digital receipts, ExtraCare Rewards program, and the CVS Pharmacy App, adutling becomes SO much more easy. With the time and sanity saving features offered by CVS, I can keep track of everything more easily and keep my life running relatively smoothly, which is great.
Digital Receipts
NO. MORE. LOSING. RECEIPTS. That's it. That's all. It's that simple. When you check out, you'll receive your receipts digitally just like you do your coupons and rewards. Easy peasy. And let's not forget the impact – or lack thereof – on the environment. To date, the amount of paper saved by using digital receipts from CVS is enough to stretch from Bangor, Maine to San Diego, California. That's 3,200 miles of paper!
ExtraCare Rewards
This is the gold standard in rewards programs. At 15 years, it's the longest running rewards program in the drug store field. It's designed with shoppers like me in mind and allows shoppers to earn rewards on almost everything at CVS from household goods to beauty products to gift items and more. It's one of the rare rewards programs that ACTUALLY rewards us!
What's even better is that is sends personalized information to members. We can opt in to get additional health and beauty information directly to our email and information on products available to customers. And once you join, you automatically start earning 2% back in ExtraBucks on every purchase.
CVS Pharmacy App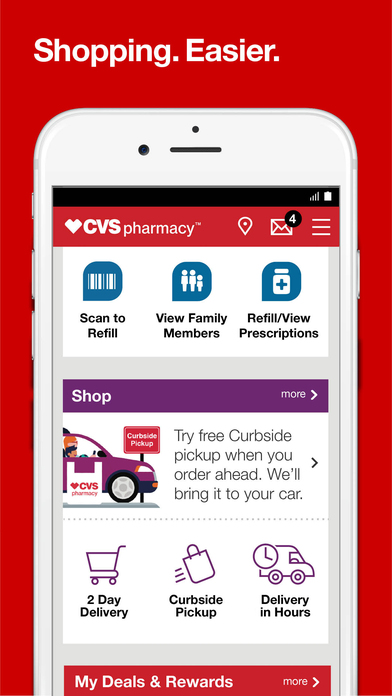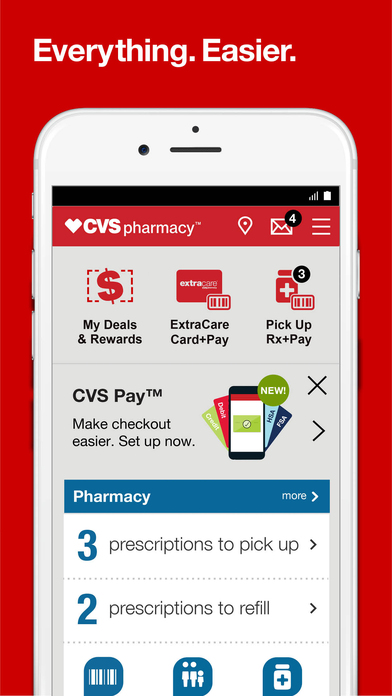 In a word. Awesome. The CVS Pharmacy App works in conjunction with ExtraCare Rewards and CVS's new digital receipts option to further simplify life with:
Pharmacy Management – Use the CVS Pharmacy App to scan and refill medications, view and transfer prescriptions, set medication reminders, check drug interactions, an dmore.
Photo Center – Upload photos from your phone or Facebook, order your prints, and pick them up.
Shop Online – Shop for your favorite items right from the app and even reorder past purchases.
Store Locator – If you're on a trip and you need your good old CVS, just use the CVS Pharmacy app find the closes CVS to you.
Digital Receipts, ExtraCare Rewards, and CVS Pharmacy app, Oh My!
CVS is just about the best thing since sliced bread because they make it easy to shop and be rewarded for that shopping. With their new digital receipts option, using CVS is even easier than ever before. And when you pair it up with their ExtraCare Rewards program and the CVS Pharmacy app, it's a recipe for and easier, more organized life. Check it out today, and see how the new digital receipts option, ExtraCare Rewards, and CVS Pharmacy app can help you keep your life running smoothly.
Be sure to sign up for digital receipts during your shopping trip with a store associate. Your receipts will be emailed to the email address linked to your ExtraCare Card, and will always include the personalized offers/coupons you would receive on your printed receipt. All you have to do is tap to "send to card" on these coupons and they will be loaded automatically onto your ExtraCare card. See my online receipt from yesterday: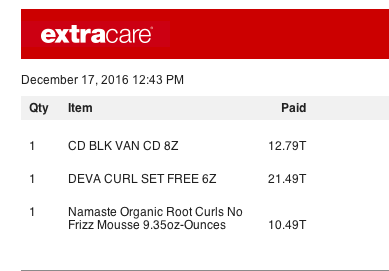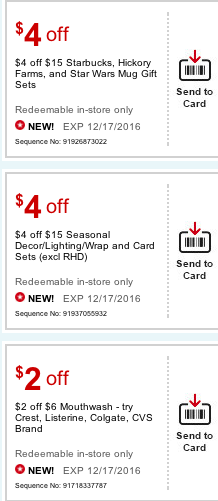 I'm proud to be working with CVS Pharmacy on the CVS Says Receipt You Later Campaign. All opinions expressed are my own, and all product claims or program details shared should be verified at CVS.com or with the appropriate manufacturers.