*I will be receiving an all expense paid trip thanks to Disney. All my opinions are my own and not swayed by outside sources.*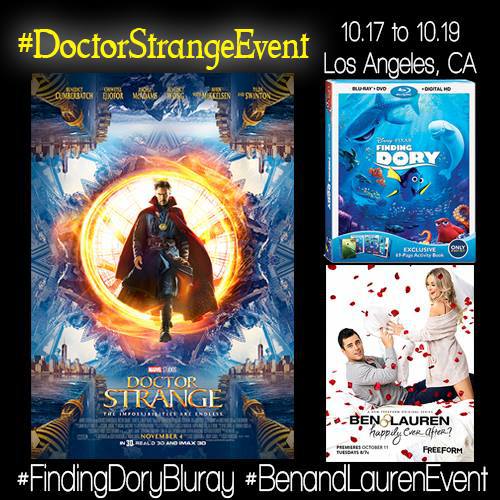 I am SO excited to announce that I will be attending the #DoctorStrangeEvent in LA next week! Doctor Strange is the brand new Marvel movie that will be the fall hit. I already have tickets for opening night (November 4th) so it will be exciting to attend a special preview of the movie along with interviewing the talent from the film.
 #DOCTORSTRANGEEVENT: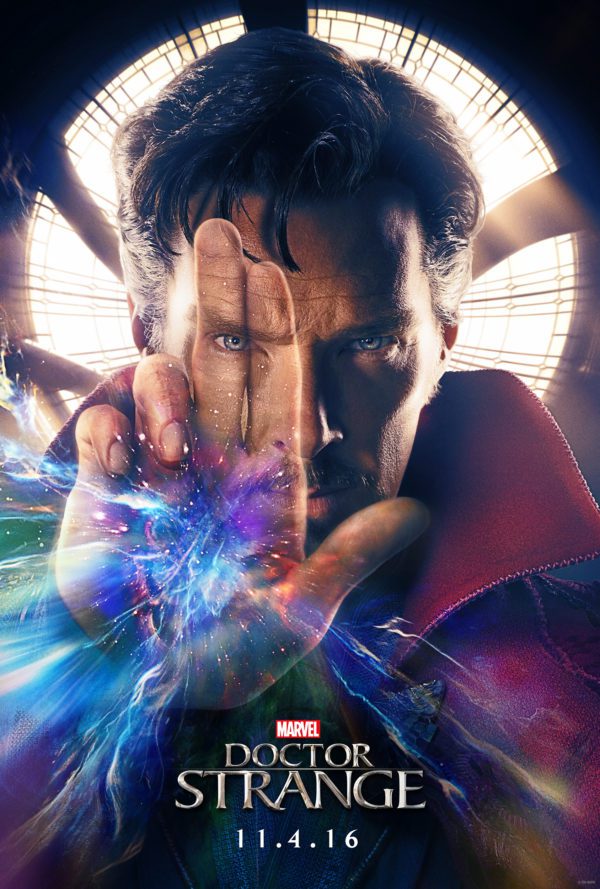 We have a full packed agenda for this Disney blogger media trip. On our second day in LA, we will start the day with a FINDING DORY pumpkin carving party with master pumpkin carver, Joseph Yakovetic. With Halloween upon us, this will be SO much fun! I am a TERRIBLE pumpkin carver so this will be exciting to get the tricks of the trade from the leading expert.  Don't forget that Finding Dory will be available on Digital HD on 10/25 and Blu-ray on 11/15!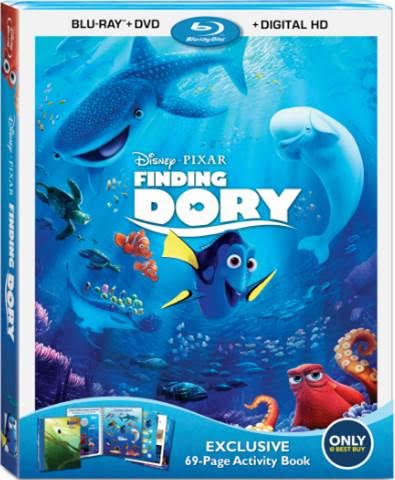 After this, we will drive to the Disney Channel studios where we will get the screen the fist episode of BEN & LAUREN: HAPPILY EVER AFTER, along with a Q&A with Ben Higgins and Lauren Bushnell. So most of you know what a HUGE fan I am of the Bachelor. I will fully admit that I never missed a Bachelor/Bacherolette season so I am kiddy like a school girl getting the chance to interview these two celebrities. I will fully admit that they are in my top two of all time favorite Bachelor couples so I can't wait to see how their new show will play out! I am sure all my fellow Bachelor lovers will tune into Freeform on October 11th at 8 PM EST for the first episode.

After this it will be time to attend the #MECHX4Event portion of the trip where we will get an advance episode screening of MECH X4. Following this we will do a Q&A with Nathaniel James Potvin ("Ryan Walker"), Raymond Cham ("Mark Walker"), Kamran Allahverdy ("Harris"), Pearce Joza ("Spyder") and Executive producers Steve Marmel & Anupam Nigam.
SYNOPSIS: Ryan has the extraordinary ability to control technology with his mind. When his talent mysteriously awakens a giant 150-foot robot known as MECH-X4, Ryan recruits his two best friends and older brother to help him operate MECH-X4 to defend against monsters that suddenly begin to descend upon their city.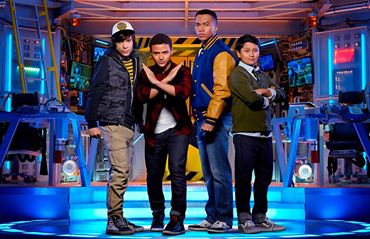 Then it will be time to screen Doctor Strange! I CAN'T WAIT!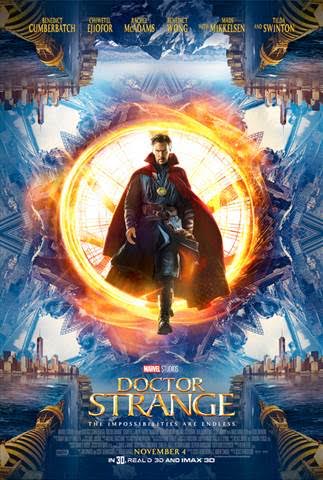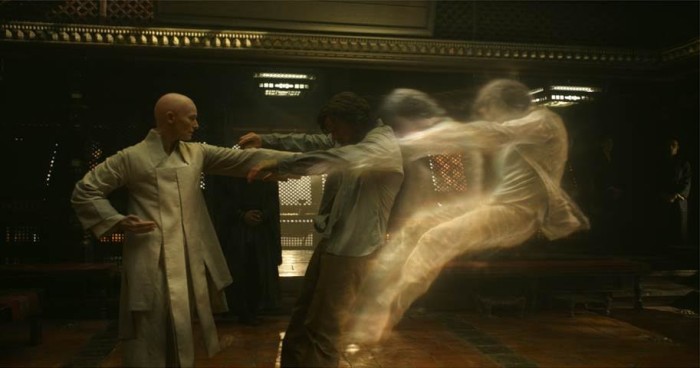 SYNOPSIS:
From Marvel Studios comes "Doctor Strange," the story of world-famous neurosurgeon Dr. Stephen Strange whose life changes forever after a horrific car accident robs him of the use of his hands. When traditional medicine fails him, he is forced to look for healing, and hope, in an unlikely place—a mysterious enclave known as Kamar-Taj. He quickly learns that this is not just a center for healing but also the front line of a battle against unseen dark forces bent on destroying our reality. Before long Strange—armed with newly acquired magical powers—is forced to choose whether to return to his life of fortune and status or leave it all behind to defend the world as the most powerful sorcerer in existence. Join Strange on his dangerous, mystifying, and totally mind-bending journey when Marvel Studios' "Doctor Strange" opens in U.S. theaters on November 4, 2016.
The next morning, we will head to The Montage Hotel in Beverly Hills where will will have the chance to do the press junket with the cast of Doctor Strange. We will have the chance to interview Benedict Cumberbatch ("Dr. Stephen Strange"), Tilda Swinton ("The Ancient One"), Benedict Wong ("Wong"), Rachel McAdams ("Christine Palmer"),  Mads Mikkelsen ("Kaecilius") and Director Scott Derrickson! If you have any questions for this unbelievable cast, be sure to ask me on twitter @Dentistmel and I will do the best I can to ask them.
This is going to be a fun filled event and one you do not want to miss out out on. So follow along with the hashtags #DoctorStrangeEvent,  #FindingDoryBluray, #BenandLaurenEvent and #MECHX4Event on Twitter/Facebook/Instagram.
STAY TUNED FOR A LOT MORE…