We received kids suitcases for review. All my opinions are my own and not swayed by outside sources.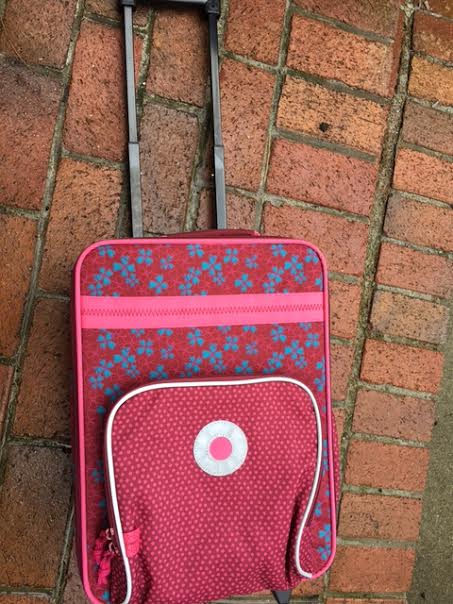 We absolutely LOVE to travel! Traveling is one of my favorite parts of life. With that, I love to give my kids the experience of travel. The only problem missing in our lives was our kids didn't have suitcases. We used to pack them up in duffel bags but that is not apropro for little kids tugging them around the airport. Thankfully Lassig is there to help us out!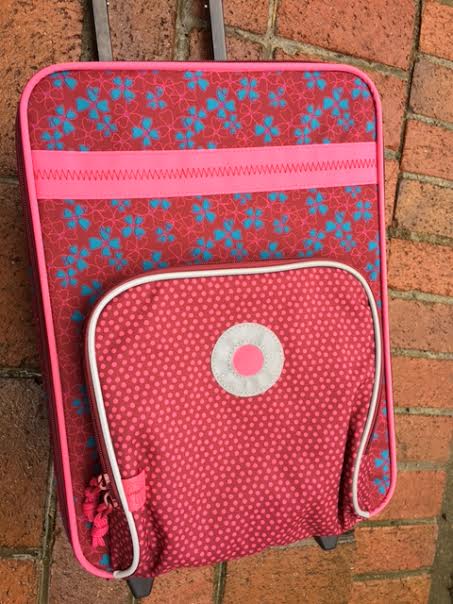 LASSIG 4Kids Trolley Suitcases which retail for $95.49, are distributed by HABA,the leader in fine toys, and are the most ideal suitcases out there for little kids hands! Whether your kids are trotting around the airport or getting ready for their first sleepover, they will love having suitcases that mimic their parents. I know my kids love to do or have what my husband and I do/have. Now with their own suitcases, they think they are mega cool and have the best accessories!
This suitcase comes in various designs including Blossy Pink and Dino Slate. In total, there is 8 really cool designs that both boys and girls will love. Each suitcase features a kid handle for those little hands, rolling wheels, deep main pocket with mesh pockets and a zipper compartment within, a carrying handle, and a front zipper pocket. These suitcases have SO much space you will be in awe!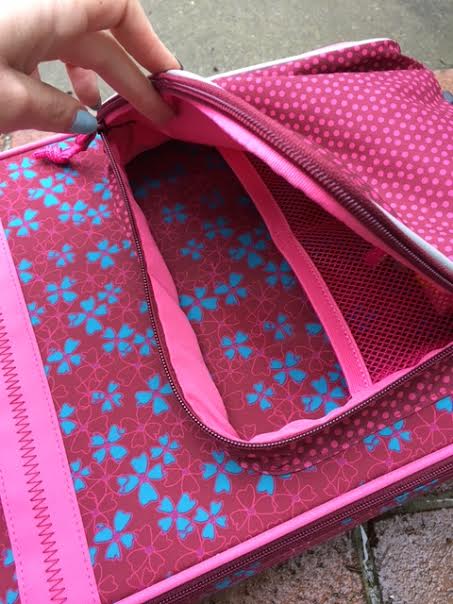 Hayley loves to pack herself up these days and she can do it easily with Lassig's 4Kids Trolley suitcases. After she packs herself up, she loves wheeling the suitcase all by herself. She says it is very easy for her to lug the suitcase across the different terminals in the airport. A score if you ask me, especially when I have three kids who all need my help!
Another neat feature is it comes with a separate drawstring bag that you can use with the suitcase or carry alone on smaller trips. Hayley loves to pack her undergarments and hair ties in this bag. I love this feature of the suitcase!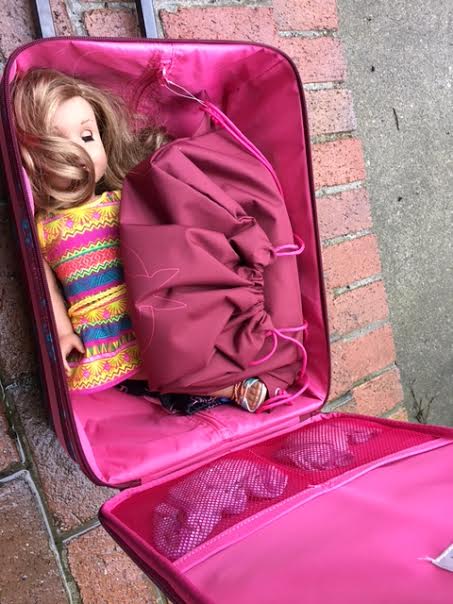 These suitcases are the end all, by all in kids luggage! Be sure to check out Lassig's 4Kids Trolley Suitcases today for all your traveling needs!