This post was sponsored by Floating Hospital for Children as part of an Influencer Activation for Influence Central.
7 years ago, my husband had a big surgery at Tuft's Medical Center. Without going into too much, we were there for a week so I got very acquainted with the surrounding areas and the next door neighbor, Floating Hospital for Children at Tufts Medical Center. To access my husband's room, I had to go through the Floating Hospital and it was really amazing to see just how friendly and welcoming this Floating Hospital was.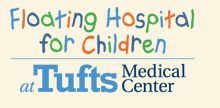 During my time at Tuft's, I went inside the Floating Hospital and was amazed how warm the decor was. I immediately saw a big fish tank and saw some of the patients near this area. It melted my heart. No parent EVER wants to have a child in the hospital but if they do, Floating Hospital for Children at Tufts Medical Center is the best choice, in my opinion.
Floating Hospital for Children is committed to creating a child-friendly environment to help kids feel strong when they might be scared. As a parent, I want a hospital where I know they take my kids health and happiness seriously. Floating Hospital offers various ways to offer children courage including:
1.The Toughlings! These are  a group of animals (Buff – a badger, Elbo – an octopus, Mica – an ant, Cozi – a turtle, and Sage – an owl) who are small but mighty, just like Floating Hospital kids. They help to remind kids they are big and strong.  This in turn makes the patient happy!  When you walk in, they can be found at the elevator banks and throughout the hospital at the other banks. They also have stickers that the patients can take.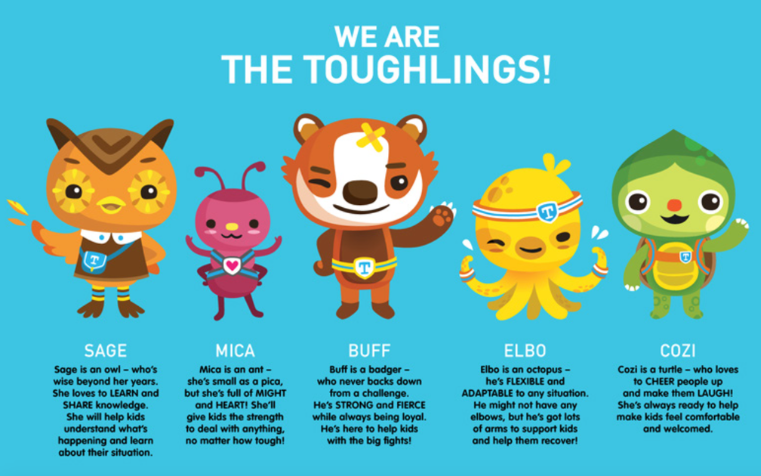 2. Child Life Services! These services help children deal with the stress of having to be hospitalized through play. These services were initiated in 1948 to help parents and their families deal with the stress that comes along with having a sickness. They offer tutoring, overnight privileges for parents, support groups, and play.  Play is a way for kids to forget about their sicknesses and be kids again! They are able to cope with stress and express their feelings through play.  Floating Hospital pioneered the concept of integrating play into the daily routine, and it is an important part of the care Child Life provides
3. You Don't Have to Be Strong Video was created by Floating Hospital for Children and helps to create a unified message that You Don't Have to Be Big to be Strong which is highlighted through this video below that captures  Floating Hospital for Children's resilient patients and dedicated staff.

4. Patients are seen quickly! No matter what time of day, Floating Hospital is there to help! They offer a pediatric emergency department which provides 24/7 support and staffed with a pediatric emergency nurse/pediatric technician. Floating Hospital for Children is dedicated to children being seen quickly, no matter what time of day. To achieve this, they also offer Child Life specialists' (hours are 10 am–2 am) to provide support to a child and his/her family.  If a child has a non-life-threatening emergency, Floating Hospital for Children offers a new tool called InQuicker that allows parents to check-in for an estimated treatment time so that patients and their families can wait at home instead of in a Boston ER waiting room.  This is amazing!!!

Being local to the Floating Hospital, I can attest that this hospital is fantastic. They provide an unique approach to care to treat children of all ages. No matter what no parent ever wants their child in the hospital, but if they have to be in one, Floating Hospital is one that will come to the families needs and provide endless support. As a mom of a NICU baby, I know how hard sickness could be. While Hayley was out in one day, not so families are lucky and to have the support of such an AMAZING hospital is key! Thank you Floating Hospital for Children at Tufts Medical Center for doing what you do!