This is sponsored with Toyish. All my opinions are my own and not swayed by outside sources.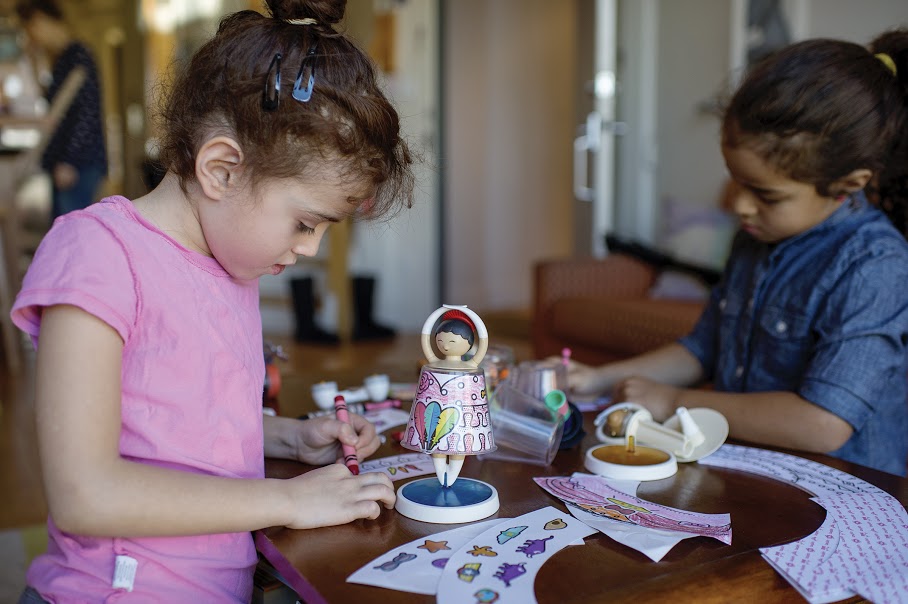 When I look for a toy for my children, I look for one that is unique, different, and educational. That is why I was excited to learn about Toyish, a hands-on set that inspires, encourages, stimulates, and empowers!  Toyish Labs Inc. is a boutique design studio that ​makes toys to spark creativity. Their ​toy kits enable kids as young as three years​old to build their own toys and express themselves without limits.
Toyish…
●  

Inspires 

​kids to be active hands­ on creators.
●  

Empowers 

​kids to have self ­confidence and be proud of their creations.
●  

Stimulates

​ children's curiosity and imagination.
●  

Encourages

​collaborative play.Brooklyn Toy Designer Assaf Eshet had the idea for Toyish in November 2011. While leading the CITYarts play workshops at the Polo Grounds Center in Harlem, he worked with kids on creating self­made toys using everyday objects. Witnessing their level of creativity, really inspired Assaf. He returned to his studio with a new approach. His goal became to find a way to replicate that feeling of accomplishment ­ where each child got the chance to express their uniqueness.After countless hours in the studio, brainstorming, drawing and modelling, the idea for Toyish was born. The name of the product is an extension of Assaf's philosophy.  Toyish really isn't a toy until  kids uses their imagination to bring it to life.With two important STEAM activities in mind, ​

Art 

​and ​

Building

​, each Toyish kit is made up of four elements; a coloring play book, a clear capsule that houses the child's original design, playful magnetic characters and themed play parts. Playing with Toyish is fun and intuitive. There is no right or wrong way to play. It enables kids to figure out what they want to do ­ make it happen ­ and then play with their very own Toyish creation. With Toyish's growing library of parts, kids can collect more awesome accessories to make their toy even cooler.The Toyish team has conceptualized, designed and tested their toys with over a hundred kids since 2013. Some notable features include ​

Hello, Wonderful

​

,​

Kidscreen

​

,​

Media Macaroni

​

, and​

Gifts and Decorative Accessories

​

. In 2015, Toyish won the​ 

Red Dot Award for Educational Design Concept

​

and the​

Working Mother "Best in Play

​

" Award.
Now you can join in the crusade in bringing this product to tuition with their kickstarter campaign.