The Hilton Garden provided us for a stay. All my opinions are my own and not swayed by outside sources.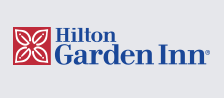 At the end of last year, my family and I headed to New York City, along with my girlfriend. I am well versed in NYC as I lived there for a few years and my parents had an apartment there for a lot of my life. However, I am always on the hunt for a great hotel, especially one in the heart of my favorite city in the world. Thankfully, the Hilton Garden Inn put us up for a stay and we had a fabulous time!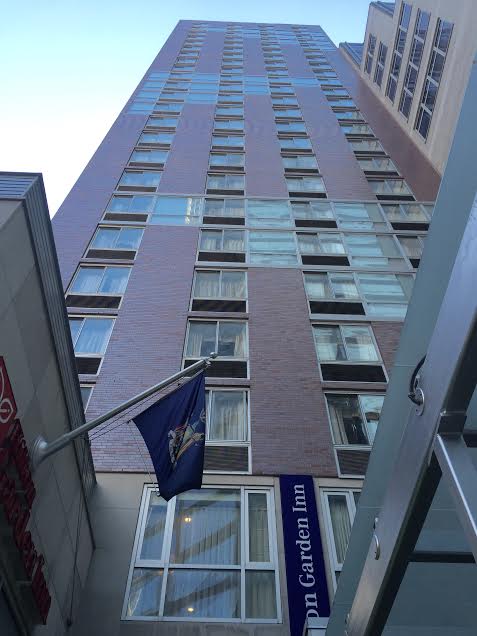 There are Hilton Garden Inn locations across the country but we stayed at the one in Midtown right near some of the best hotel attractions on 52nd street. Once we arrived, we are immediately greeted by the exceptional concierge at the hotel. They were very polite and directed us to some of the events taking place in the hotel. Since we came during the holiday season, they had events such as the daily candy buffet that was set up for families to enjoy. They also had a happy hour each day where you can order the special drink of the day.
After we received our keys, we were off to check out our hotel room. We received a 2 Queen bed suite and had an ABSOLUTELY GORGEOUS view of the city. In our room, the queen beds were equipped with crisp, white duvets. After sleeping on the beds at night, I can honestly say it was one of the best nights of sleep I have received in quite some time. Our room also boasted the finest accommodations and amenities including a microwave, refrigerator, 40-inch HDTV, complimentary WiFi, work area, and an ergonomic chair.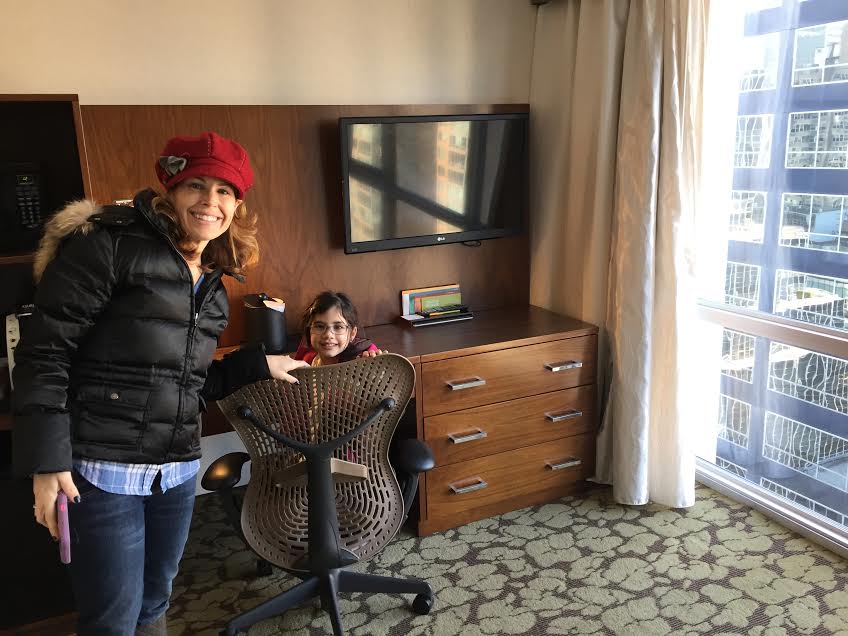 At night, we tested out the WiFI and it was some of the fastest I have seen to date in a hotel. It was also really nice to have a Keurig in the room where we made coffee each day and night. The MP3 clock allowed us to play music as we drifted off to sleep. The bathroom also had nice bath products including shower gels, soaps, and bath products upon requests. There was ample towels to shower in the morning.
It was an extremely comfortable night of sleep and the location of this hotel truly can't be beat!  Being in the heart of Midtown, we were near a great deal of shopping, great restaurants, the Theatre District, Radio City Music Hall, and Rockefeller Center to name a few. We were able to walk without any trouble to see a few Broadway shows, get some Magnolia bread pudding, and even visit the iconic Times Squares. You truly can't go wrong with this location! It was walkable to almost everything and those attractions that are not local, can be accessed via the subway.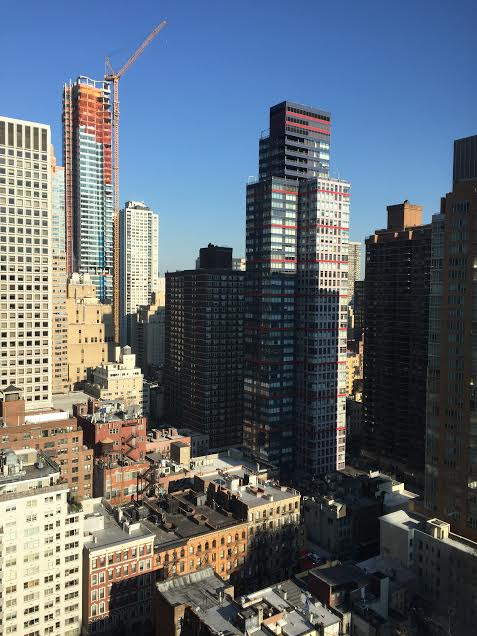 Before we checked out, we had breakfast at Garden Grille & Bar which included all your favorite cold, and some hot breakfast selections for a very affordable price. The coffee was also very good. I recommend visiting this restaurant during your stay for breakfast, lunch, or dinner. They also had 24 hour room service and a quick snack bar if you get the munchies.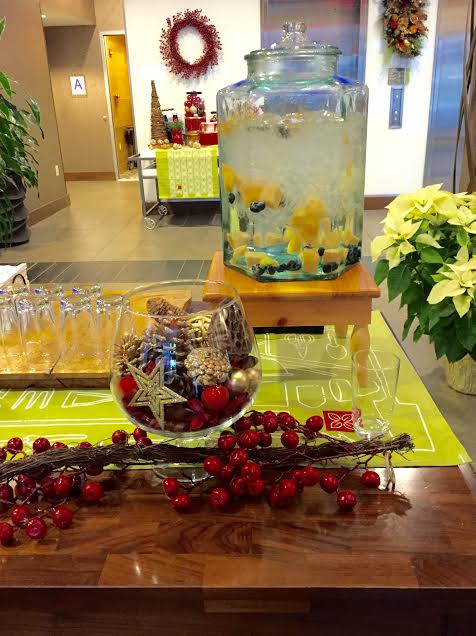 If you are visiting New York, I highly recommend the Hilton Garden Inn in Midtown!