I work with the PPAC on Broadway touring shows. All my opinions are my own and not swayed by outside sources.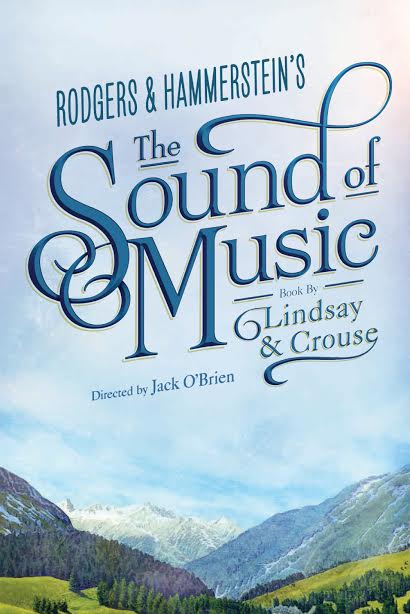 One of my all time favorite movies is coming to the Providence Performing Arts Center next week and you do not want to miss it! I am talking about the Von Trapp family of course!
Tickets are now on sale for the brand new production of THE SOUND OF MUSIC, directed by three-time Tony Award® winner Jack O'Brien. This lavish new production will make its Providence premiere Wednesday, March 9 – Sunday, March 13, 2016 at the Providence Performing Arts Center (PPAC) as part of a North American tour. Thursday, March 10, 2016 at 7:30P is Macy's Family Night at THE SOUND OF MUSIC. Patrons can buy ONE regularly-priced ticket and receive a complimentary ticket of equal value for a child aged 18 or younger. Please call the Box Office at
(401) 421-ARTS (2787) for more information.
In Providence, THE SOUND OF MUSIC is part of the Taco/White Family Foundation Broadway Series.
Tickets for THE SOUND OF MUSIC start at $39 and are available at the PPAC Box Office (220 Weybosset Street in downtown Providence), by phone at (401) 421-ARTS (2787), and online at www.ppacri.org. All ticket prices include a $3 per ticket restoration charge and are subject to change without notice. Please visit www.ppacri.org for current prices. PPAC Box Office Hours are Monday through Friday, 10A to 5P; Saturday, 10A to 2P and two hours prior to curtain times.

Groups of 10 or more may order tickets by contacting Paul Hiatt at phiatt@ppacri.org or (401) 574-3162.
BEN DAVIS (Broadway's Violet, A Little Night Music, La Bohème)will play Captain Georg von Trapp and ASHLEY BROWN (Broadway's Mary Poppins, NBC's The Sound of Music) will play The Mother Abbess with MERWIN FOARD as Max Detweiler, TERI HANSEN as Elsa Schraeder, DAN TRACY as Rolf and PAIGE SILVESTER as Liesl. The von Trapp children will be played by JEREMY MICHAEL LANUTI (Friedrich), MARIA SUZANNE KNASEL (Louisa), QUINN ERICKSON (Kurt), SVEA ELIZABETH JOHNSON (Brigitta), MACKENZIE CURRIE (Marta), and AUDREY BENNETT (Gretl).
And introducing Jack O'Brien's brand new discovery, KERSTIN ANDERSON as Maria Rainer. A current student at Pace University, Ms. Anderson won the coveted role from hundreds who auditioned. This is her first national tour.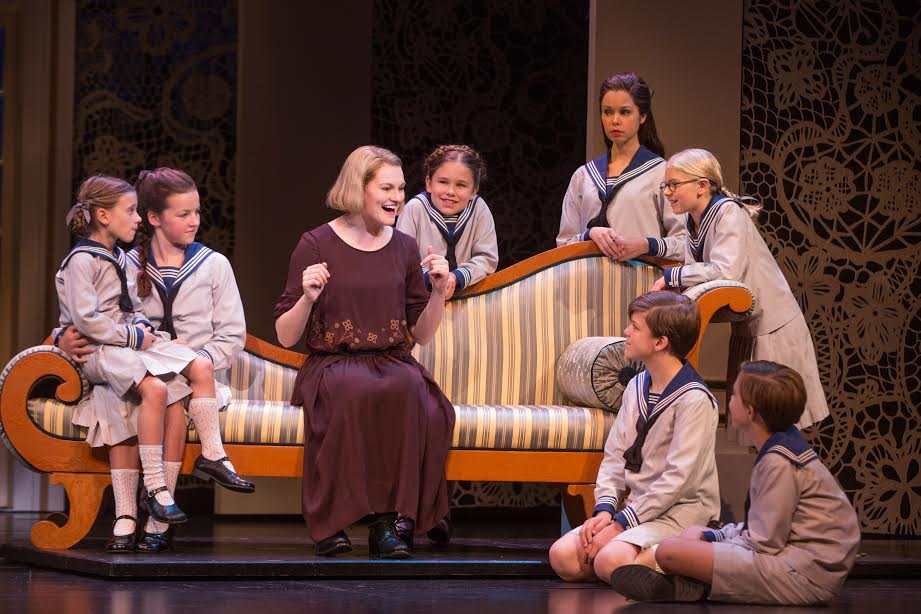 Director O'Brien had this to say about his leading lady, "in looking over a great American classic, like THE SOUND OF MUSIC, sometimes you stumble on something you wonder if anyone ever saw before. For instance, I was privileged to actually see Mary Martin in the original production — as I was myself just a junior at the University of Michigan. She was a great star, and she was giving a 'great star's' performance. She was at the apex of her career, and she was both brilliant and 46 years old.
"But in reading it privately, something caught my eye: Maria is probably, as a postulant, no more than six or seven years older than Liesl! She may be many things — a country lass, a climber-of-trees, a young renegade, but she is clearly NOT an established star! How interesting!
"I've always believed Maria was a 'star-making' part, rather than the leading role we remember from the movies and our experience; so I went looking for someone with star-making magic. And in through the audition door one day walked Kerstin Anderson, still studying at Pace University in New York. She opened her mouth, she sang, and the tears welled up in my eyes.
"If ever there were an enchanting young woman standing on the brink of discovery — this was it! And now, the discovery is about to be all of ours! Please, as I do — welcome her!"
The ensemble includes Carey Rebecca Brown, Ronald L. Brown, Cáitlín Burke, Christopher Carl, Kyla Carter, Patton Chandler, Daniella Dalli, Elisabeth Evans, Donna Garner, Meghan Hales, Jenavene Hester, Adam Hill, Darren Matthias, Kelly McCormick, Julia Osborne, Andrea Ross, Brent Schindele, Jim Schubin, and Lucas Schultz.
THE SOUND OF MUSIC  features music by Richard Rodgers, lyrics by Oscar Hammerstein II, book by Howard Lindsay and Russel Crouse, suggested by The Trapp Family Singers by Maria Augusta Trapp. This new production is directed by Jack O'Brien (credits include: Hairspray, The Full Monty, Dirty Rotten Scoundrels, The Coast of Utopia), choreographed by Danny Mefford (Fun Home, The Bridges of Madison County and Bloody Bloody Andrew Jackson), and music supervision by Andy Einhorn
(Bullets Over Broadway, Rodgers & Hammerstein's Cinderella, Brief Encounter, The Light in the Piazza). The design and production team is comprised of Douglas W. Schmidt, set design (Tony Award® nominee: 42nd Street, Into the Woods); Jane Greenwood, costume design (2014 recipient of the Special Tony Award® for Lifetime Achievement in the Theatre); Natasha Katz, lighting design (Five-time Tony Award® winner: An American in Paris, Once, Aida, The Coast of Utopia, The Glass Menagerie); and Ken Travis, sound design (Aladdin, Newsies, Memphis). Casting by Telsey + Company/Rachel Hoffman, CSA.
According to director Jack O'Brien, "THE SOUND OF MUSIC has been in our ears for decades, as it deserves to be. But it might be time to look once more, and more closely, at this remarkable work which, I feel, begins to reveal itself as deeper, richer, and more powerful than ever. It's no longer 'your mother's' familiar SOUND OF MUSIC. We are tearing off the varnish of the past from one of the great glories of our theatergoing experience and making it fresh! This is an opportunity we've all longed to create!"
Producer Beth Williams (Grove Entertainment) said, "It's a great privilege to bring this beloved Rodgers & Hammerstein musical to theaters across North America. We hope that people of all ages will continue to fall in love with it for the first time, or all over again, and that it will truly become one of their 'favorite things.' From our distinguished team led by the creative master Jack O'Brien, audiences can expect a truly magnificent production of THE SOUND OF MUSIC."
In the words of Ted Chapin, President of Rodgers & Hammerstein, "THE SOUND OF MUSIC continues to be the world's most beloved musical. When a major national tour was suggested, I not only agreed, but was willing to roll up my sleeves and do whatever I could to fashion a new stage production that would re-engage today's theatergoing public. The show was originally created for Broadway, and seeing it on stage only reinforces the power of the story and the score. And with Jack O'Brien at the directorial helm – well, we simply couldn't do better. Landing somewhere between The Coast of Utopia and Hairspray (shows for which Jack won the Tony®), his production is smart, focused, and surprising."
THE SOUND OF MUSIC enjoyed extraordinary success as the first live television production of a musical in over 50 years when "The Sound of Music Live!" aired on NBC in December, 2013; 2015 marks the 50th anniversary of the film version, which continues to be the most successful movie musical in history. The spirited, romantic and beloved musical story of Maria and the Von Trapp Family will once again thrill audiences with such songs as "My Favorite Things," "Do-Re-Mi," "Climb Ev'ry Mountain," "Edelweiss" and the title song.
GET YOUR TICKETS NOW FOR SOUND OF MUSIC!
GIVEAWAY: One winner will receive a 4 pack to the Thursday March 10th performance at 1 pm. For this giveaway, simply leave me a comment and tell me why you like The Sound of Music. Please remember a valid email address so I can reach you if you win! Winner will be chosen March 7th! Good luck!