I was compensated by McDonald's in exchange for posting. All my opinions are my own and not swayed by outside sources.
A healthy lifestyle can help you feel better, look better, and live better. When you live a healthy lifestyle, everything else in your life improves, as well. It's one of the best things you can do for yourself. My family has adopted a few simple changes that help us live a healthier lifestyle for today, tomorrow, and forever.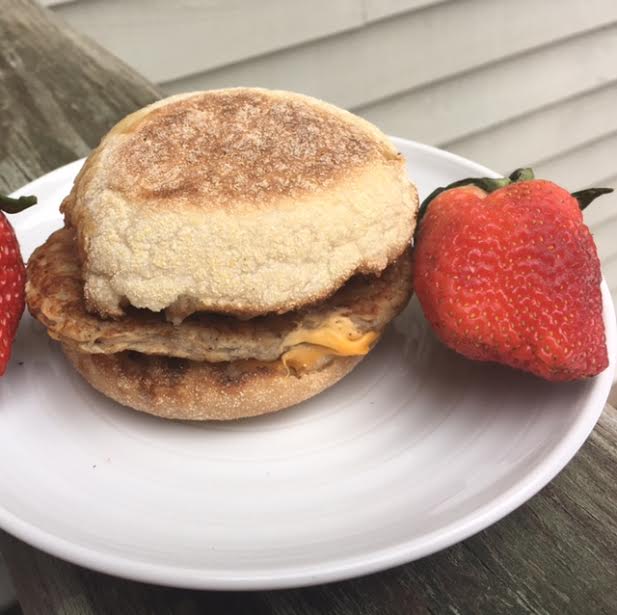 Simple Steps to a Healthy Lifestyle
All it takes are a few small changes to your life to help get you on the road to being healthier today. These simple steps are painless and easy to do, and as we all know, those are the kinds of changes that we're more apt to stick to.
Drink More Water
If you're anything like me, you don't drink nearly enough water. I'll be the first to admit that I need improvement in this department. Because I'm trying to drink more water, my husband decided that he should, as well, and that we should encourage the kids to drink more water, too. After all a properly hydrated body is a healthy body.
Move
Movement is key to a healthy lifestyle, and the more movement the better. I've been doing this for a while. I picked up running again, and I've been feeling great. I've even gotten my husband in on the act. Even the kids are getting excited about exercise. I make sure they get in an hour of physical play every day before going to a movie or their learning apps. While you may not be a runner, even a walk is a step in the right direction. If you have a treadmill, get on it and just walk for a 1/2 hour. Or go for a walk outside. You can build from there to walking longer and even running if you choose. Whatever you do, any movement is good for your body and key to a healthier life.
More Veggies
Eat veggies, veggies, and more veggies. They're essential to a healthy lifestyle. Vegetables are chock full of important vitamins and minerals, and fibrous veggies are good for digestion. Aim for half your plate to be filled with vegetables at every meal. Pro tip: Stay away from corn. Corn is just little yellow starch nibblets. Instead, choose vegetables like carrots, bell peppers, broccoli, cauliflower, and sweet potatoes. They're delicious, and they're very good for you. If you have a picky eater, throw a little cheese sauce on top. It's easy to make, and it tends to get even the pickiest eater excited about their veggies. Not too much cheese, though. You're aiming for a healthy lifestyle. 😉
Lean Meats
Protein is important, and lean meats can give you all the protein you need without all the fat you don't. Fish, chicken breast, pork, and very lean beef are all good protein sources to include in your healthy menu options.
Opt for Healthier Choices When Eating Out
A healthy lifestyle doesn't mean you have to suffer. Little changes, remember? When you eat out, only eat half the portion given to you. Opt for dishes that include lots of veggies and those lean proteins I mentioned earlier. For those times when you really need your fix, opt for a healthier version of your favorite treat.
I'm a big fan of McDonald's sausage biscuits. I treat myself to them a couple of times a month. Now, when I treat myself, I can do it and still keep my healthy lifestyle going. Because now, they have a chicken sausage option. Yes! Chicken sausage. It's great. It has all that great McDonald's breakfast flavor that I love but with fewer calories and less fat. I'd call that a big win for me. Now I can have my cake – I mean sausage – and eat it, too. Yay!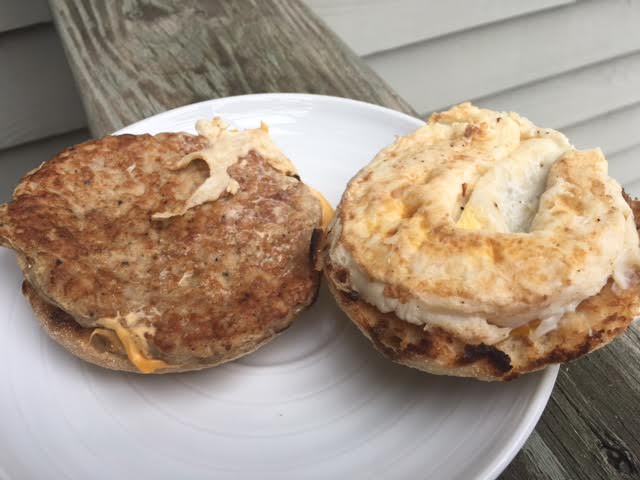 A Healthy Lifestyle is All About Tweaking
Rather than going on some crazy crash diet or weird fad, just tweak out your own life for a healthy lifestyle. Drink more water, eat more veggies, and opt for healthier alternatives when you eat out. I know I'll always be having the chicken sausage when I enjoy my McDonald's sausage biscuit.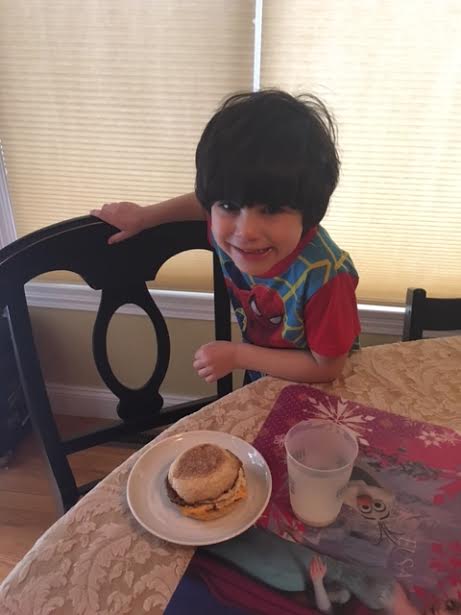 Giveaway: One winner will receive a $25 McDonald's gift card. This giveaway is run via rafflecopter so click read more to see the actual giveaway. The only mandatory entry is to tell me why you are excited about trying the McDonald's chicken sausage in the comment section proceeding this post. While the other entries are optional, I highly suggest filling them out to increase your chances of winning. US only. Good luck!
a Rafflecopter giveaway