*This shop has been compensated by Collective Bias, Inc. and its advertiser. All opinions are mine alone. #SendHallmark #CollectiveBias *
It is the holiday season and everyone has holiday cheer on their minds. They also have crazy thoughts of what to gift everyone this season and how to go about that. I sure do but every year Hallmark makes it so much easier for me with their wide selection of AMAZING cards that shows people just how much we all care this holiday season. Hallmark helps spread cheer and helps us deck the halls throughout the holiday season and beyond! That's not forget those beautiful ornaments they have for our trees, too! Thank you Hallmark for always being there for this family!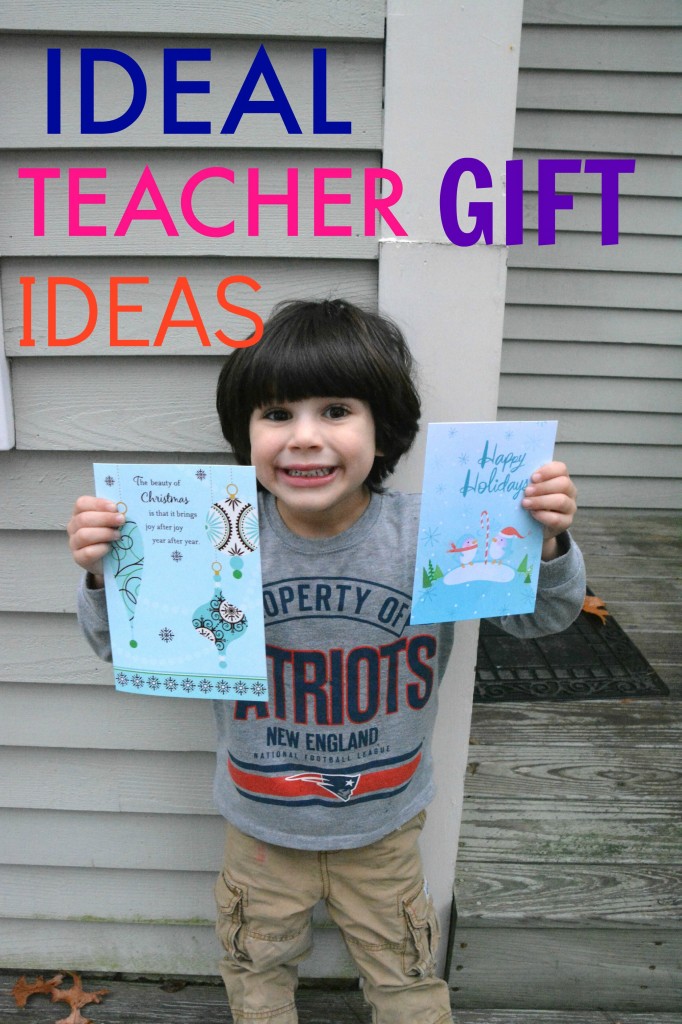 For me, I like to get ahead start on my holiday shopping by visiting Walmart and stocking up not only on presents, but also on Hallmark cards. With every gift I give, I also give a Hallmark card. The two are a pair like jelly and peanut butter in my mind. I also honestly think a card can sometimes mean a lot more than the actual gift so I make time to pick the right cards for each person on my list. Finding the perfect Hallmark greeting card can definitely bring holiday cheer so take your time picking out the ideal cards in the Hallmark card section at your local Walmart.
As for us, I am always at a loss what gifts I should get my Hayley and Zane's teacher for the holidays. Of course, they all get Hallmark cards added in, but it keeps me up at night thinking of gifts I can get them. Teachers are some of the most important people in our kids lives so it is essential we take time to get them a gift that they will appreciate.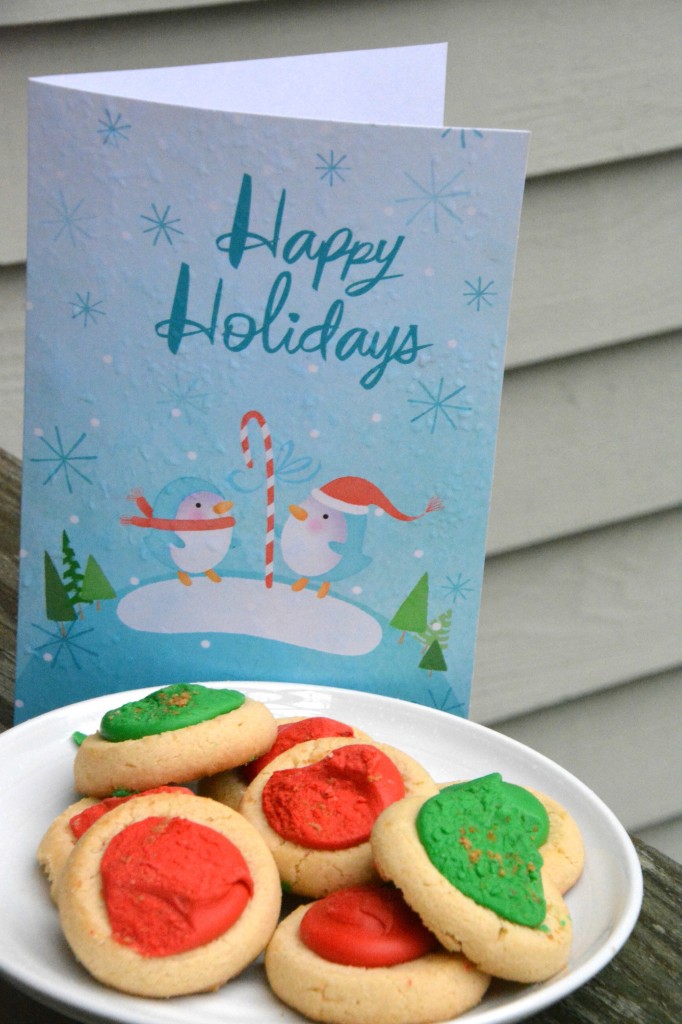 WAYS AND TYPES OF UNIQUE TEACHER GIFTS THIS HOLIDAY SEASON:
1. The first stop as mentioned above is picking up that unique holiday card from the Hallmark card section at Walmart. For Hayley's teachers, I decided to go with these cards since they were so festive! It is all about being happy during the holiday season and these cards sure delivered this message.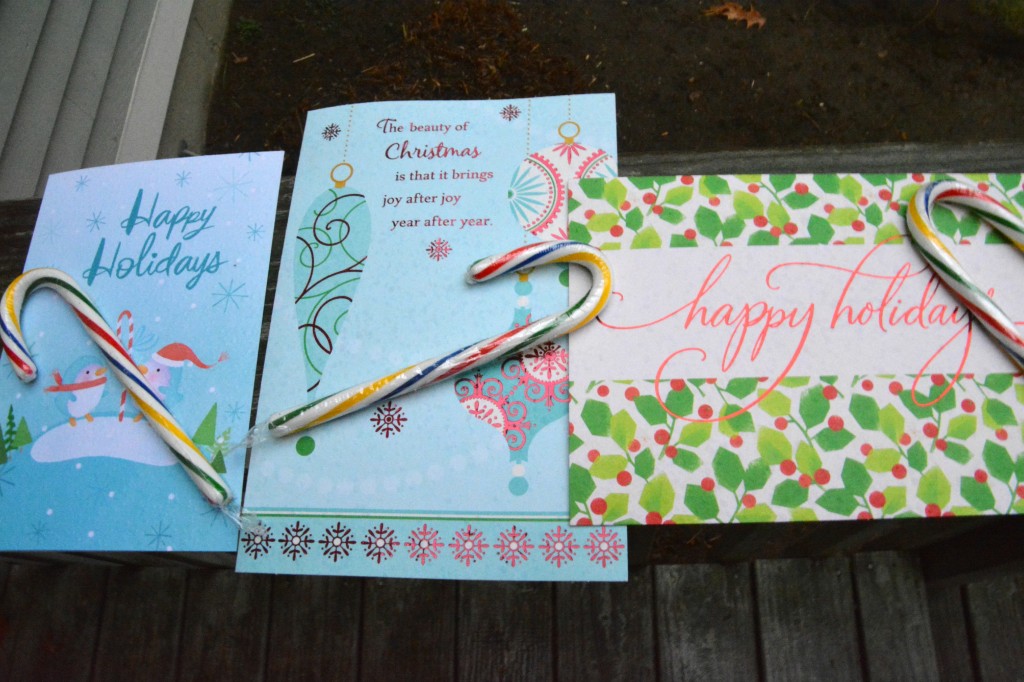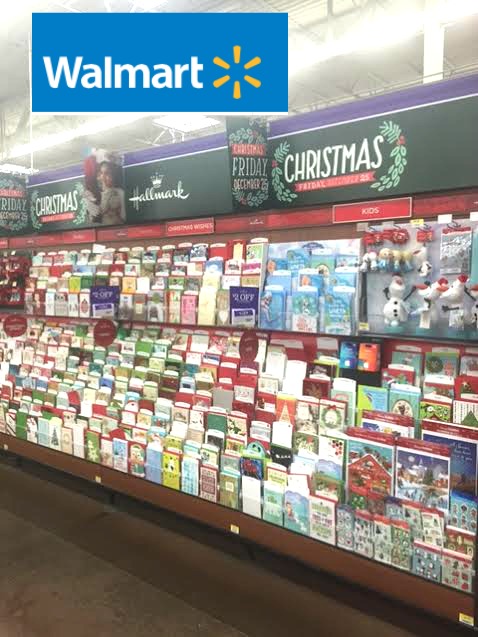 2. You can never go wrong with pairing a card with a gift card. Do they have a favorite nail salon or how about a favorite coffee shop? Whatever it is think of their favorites and pair a card with a gift card. Trust me it is easy and they will be appreciative.
3. I also know Hayley's teachers love beauty products so why not try a homemade brown sugar scrub to add with a card. It is extremely easy to make this.
BROWN SUGAR SCRUB
Ingredients: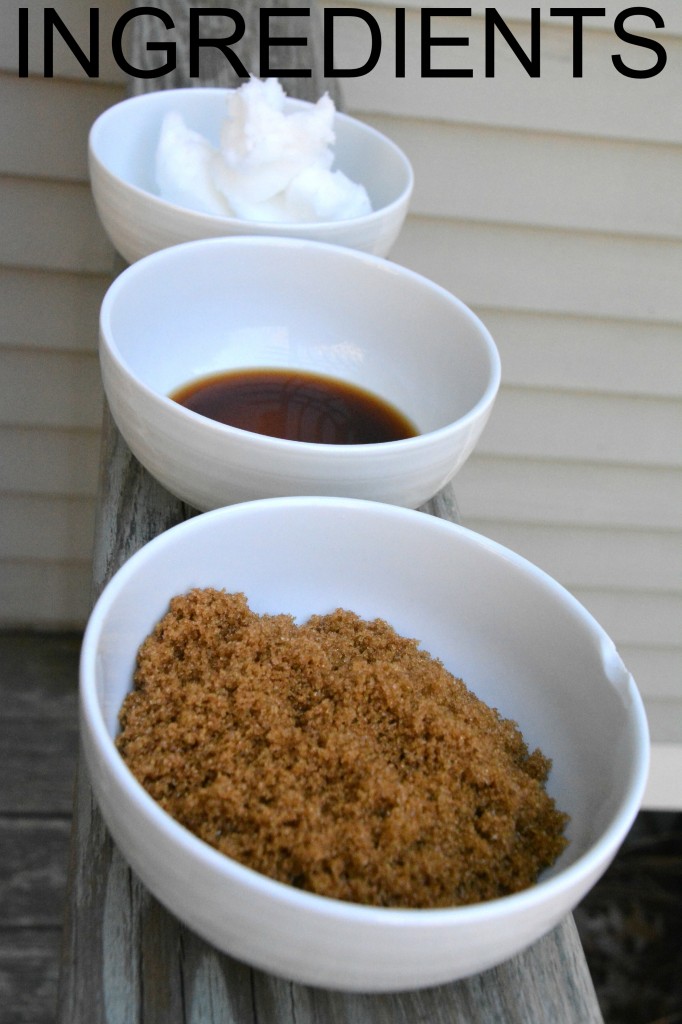 -1 1/2 cup brown sugar
– 1 cup coconut oil- melt in microwave for 45 seconds
-2 TBLS vanilla
Directions:
-Mix brown sugar, coconut oil, and vanilla. Stir to a medium consistency and store in a container. This is the perfect scrub for that special teacher in your child's life.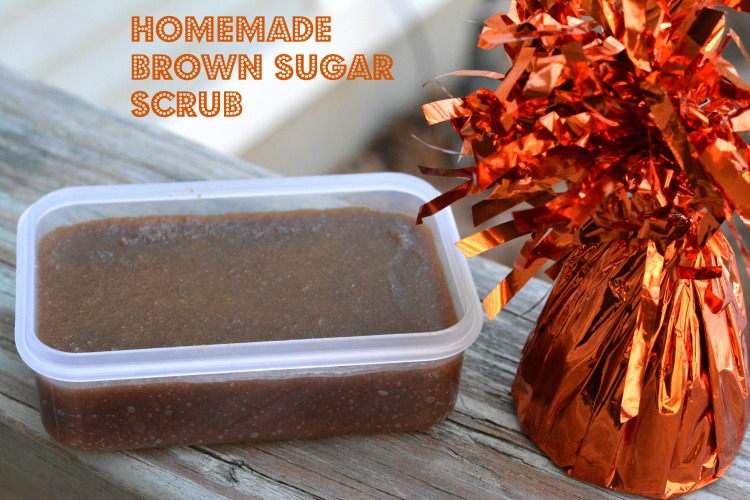 4. I saw the Hot Chocolate idea on Pinterest last year and thought it was brilliant. I love the idea of  filling a jar with all the essentials to make hot chocolate. It is quite easy to do and it looks gorgeous too!
 HOT CHOCOLATE JAR
Ingredients:
-1 bag chocolate chips
-1 bag mini marshmallows
-10 envelopes of hot chocolate mix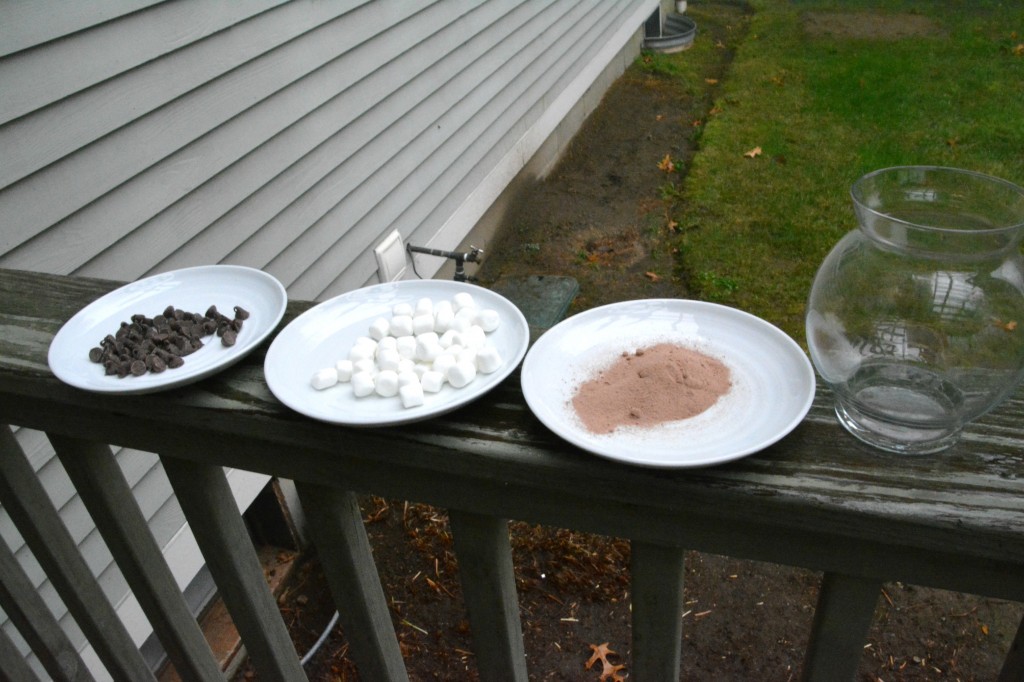 Directions:
1. Add one package of hot chocolate to bottom of a jar (like the one seen below). Add 4 TBLS mini marshmallows and then on top add 4 TBLS chocolate chips.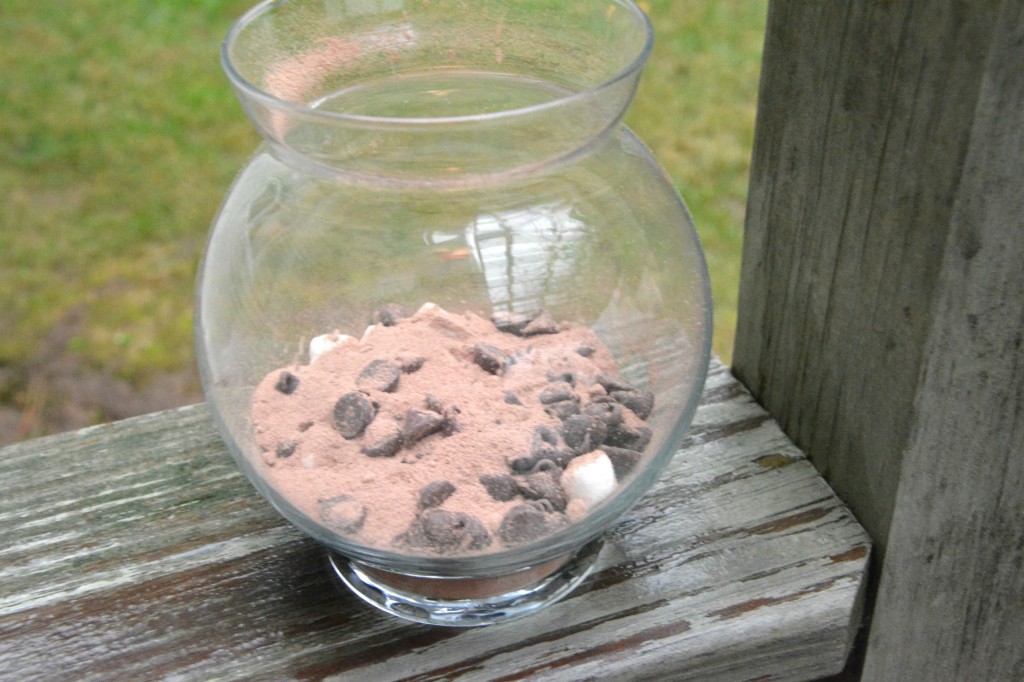 2. Repeat layering like this till you get to the top of the jar.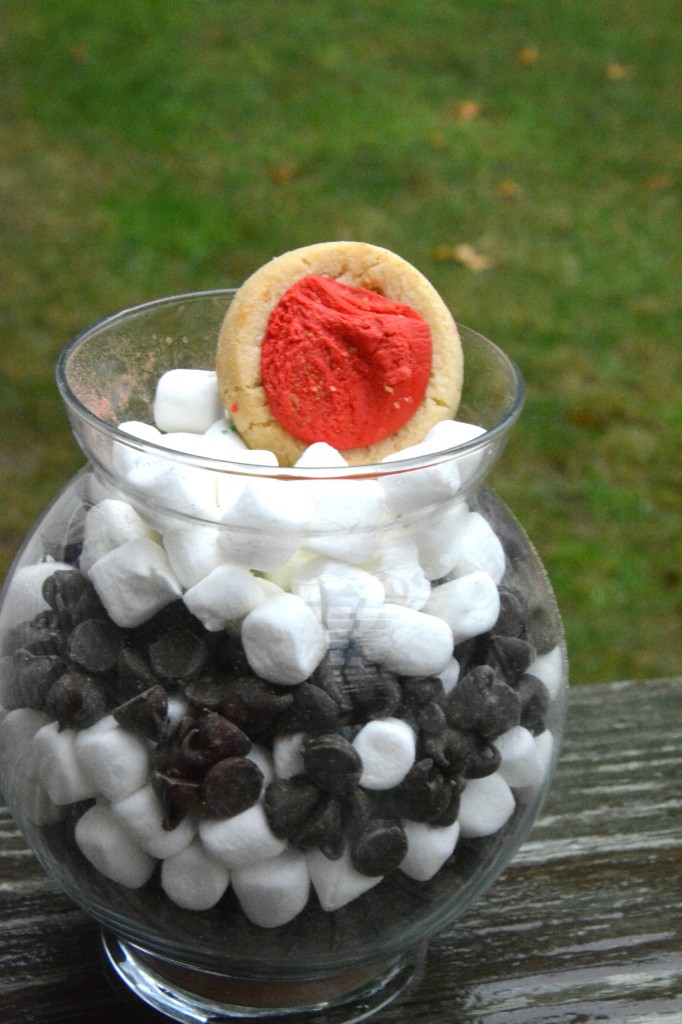 5. Get a nice scarf or item of clothes and pair it with your holiday card. If it is a man teacher, a nice shirt or tie can go a long way.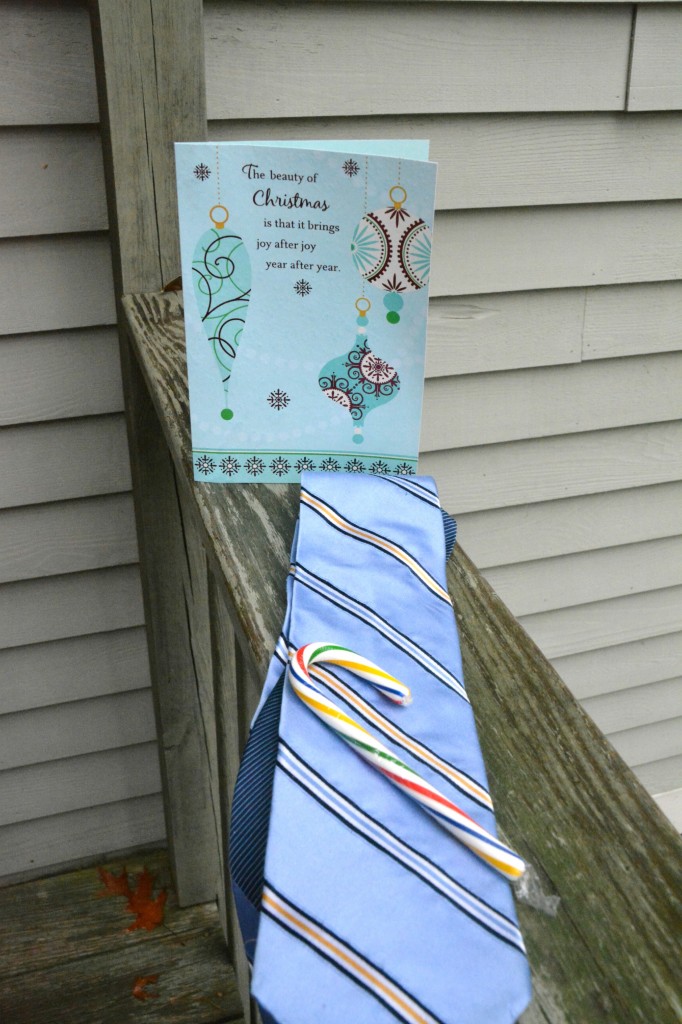 I hope you enjoy shopping this holiday season. Do not forget your Hallmark holiday greeting cards from Walmart to make someone's day that much brighter! Happy Holidays!
Be sure to check out my Instagram post and tell me what your favorite teacher present is?
Also, Click here to save $1.00 off of a two Hallmark Greeting Card purchase at Walmart, minimum $1.00 purchase required. Take advantage of the savings and #SendHallmark this holiday season!