*This is a sponsored post with NIVEA. All my opinions are my own and not swayed by outside sources.*
NIVEA Creme as now available in limited edition Fairytale Tins at Rite-Aid and Target for the holiday season. With NIVEA Creme Fairytale Tins, both moms and the kids can have something extra for the holidays. That's because these tins include short stories for the kiddos.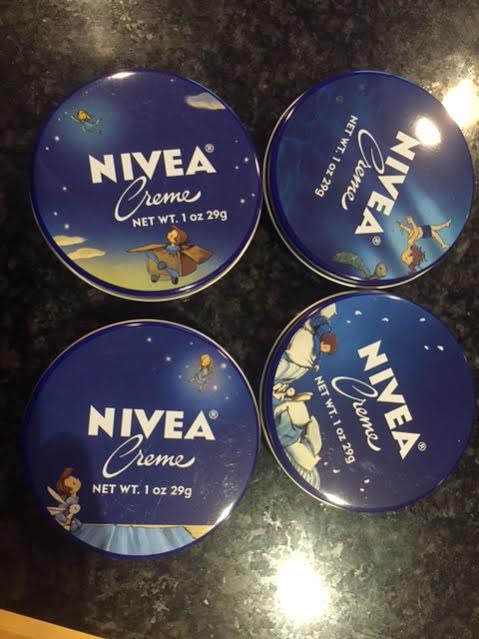 NIVEA Creme – Smooth Skin and Story Time
NIVEA Creme has always been my go-to skin treatment. Its formula has always been the perfect thing for my dry skin, especially when winter rolls around. Living in Rhode Island, I have to stay on top of my skin care routine. Our winters can be brutal, and those brutal winters lead to brutal wear and tear on my skin.
NIVEA Creme nourishes and moisturizes my skin and my kids' skin with Jacoba Oil ad Vitamin E, helping protect it from the harsh winter elements and keeping it smooth and soft. Its entirely safe for both kids and adults, so I can use it to keep my kids' skin from getting chapped and cracked just like I do with mine.
I love these NIVEA Creme Fairytale Tins because they come with cute little stories written by Udo Weigelt and creative designs from illustrator, Joelle Tourlanias. My kids love story time, so it works out for both of us. I recently picked up some NIVEA Creme Fairytale Tins, and they were everything I imagined they would be. I got the effectiveness of NIVEA Creme, and my kids got a great story time treat.
There's nothing better than story time, and it was even better with these cute little stories. As I read to my son and daughter, my daughter kept rubbing her face on my hand and saying, "Mommy, your skin is so soft." Something about story time coming from that tin made it seem even more cozy and wonderful than usual. It's the power of the Holidays, I suppose. Whatever it was, story time was pretty epic in a sweet, soft way that I really liked.
NIVEA Creme Fairytale Tins are Great for the Holidays
Like they say on Game of Thrones, winter is coming. And it will bring dry weather, cold temperatures, and dry, cracked skin. NIVEA Creme Fairytale Tins are great because you can get the skin protection and care of NIIVEA Creme and 5 great stories for the kids complete with creative designs to make holiday story time even more fun. Check out the NIVEA Creme fairytale page for more information on these adorable holiday tins available only at Rite-Aid and Target this holiday season.