*This shop has been compensated by Collective Bias, Inc. and its advertiser. All opinions are mine alone. #MARVELSnackBar #CollectiveBias *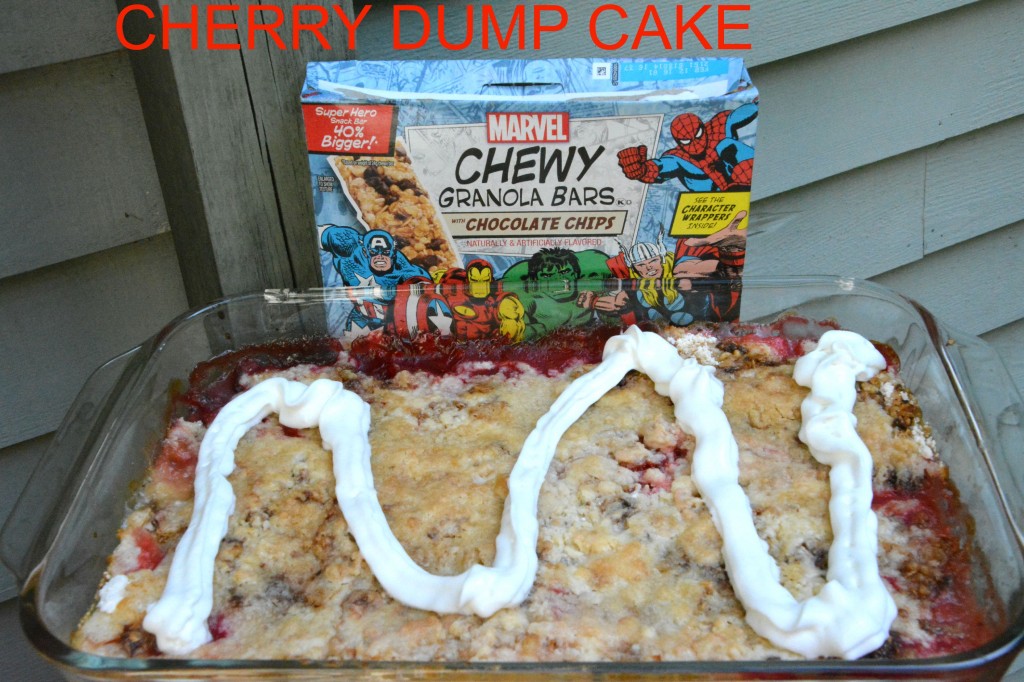 It is school time which usually signals the infamous surge of hunger from my children when they get home. I am sure you can all relate to the "Mom…I want a snack?"  If your children are anything like mine, they only tend to like a few snacks and are picky what they eat. I was on the hunt to find a snack that could accommodate our busy schedules and fulfill my kids with a good snack choice before dinner.  I am happy to report that I found it with the NEW MARVEL Chewy Granola Bars! Seriously, this not only made for a delicious snack  but excited my son because he has become in the last six months, one of the biggest MARVEL fans.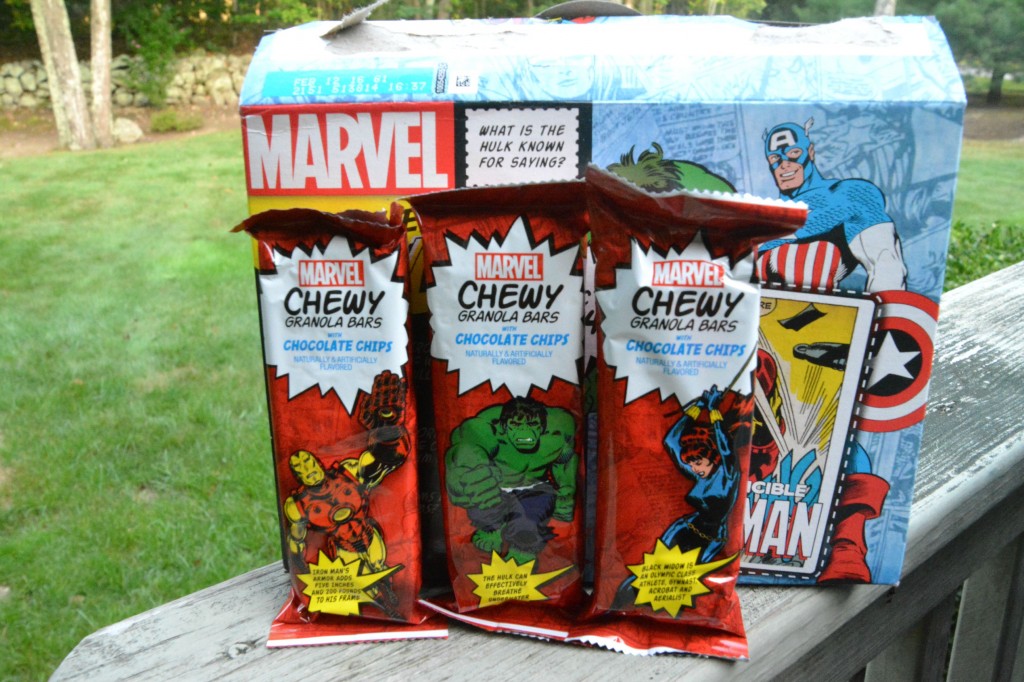 Let me take you back about 3 months ago when there was a huge thunderstorm and it woke our whole family up. I heard rumbling downstairs and I went downstairs thinking someone might have gotten in. Low and behold, I find my HULK ready to protect the family at the awesome hour of FOUR AM! He was scared so he put on his HULK gloves to make the storms go away.
While he loves the HULK, he is also totally obsessed with Captain America to0. Need I say more with what his sign says for his first day of school! Note the part on what he wants to be when he grows up!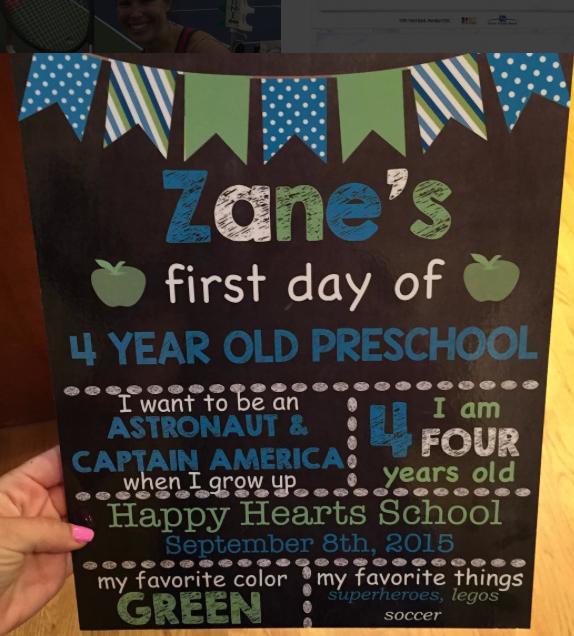 So, of course when I told Zane about the MARVEL Chewy Granola Bars, he wanted to head out to our local Walmart to pick it up. We found these two delicious bars in peanut butter and chocolate chip flavors in the granola and cereal bar aisle. Zane practically screamed when he saw that Captain America and the HULK were on the package. I knew this snack would make a great addition to either his lunch or as an after school snack.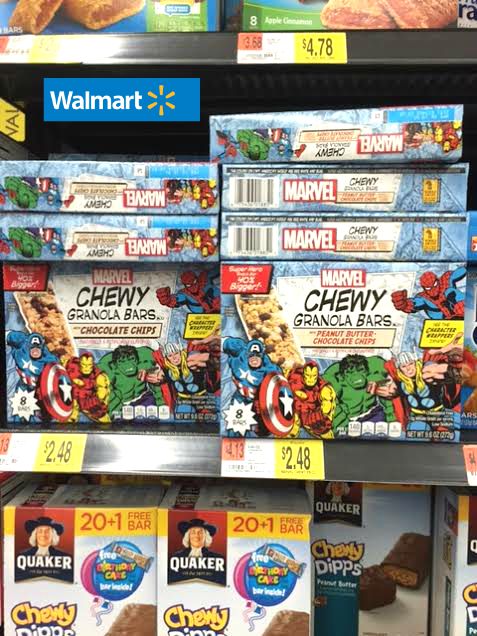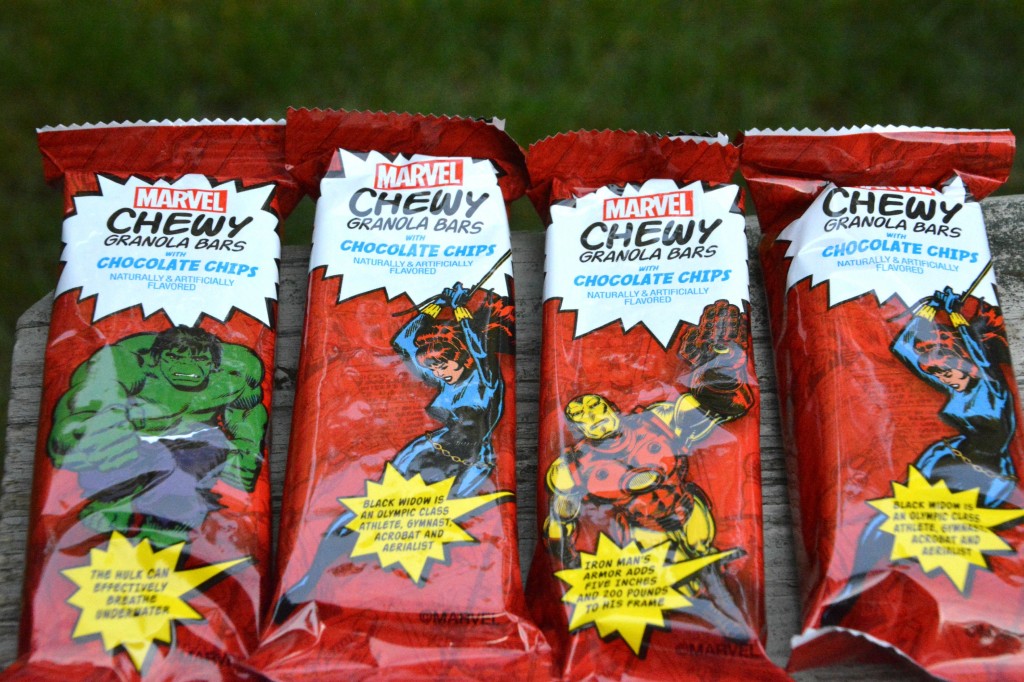 When we got home, Zane was dying to try it out and when he opened the box, he squealed again because the individual bars are wrapped with the MARVEL characters. He was in heaven! Then it came down to tasting it, and he, as well as I, absolutely loved the flavor and the bar. It was delicious.
Besides being a fun after school snack, I also thought it would make a great addition to add to his party favor bag for his birthday party. Since it is MARVEL themed, this would be an awesome present. These granola bars are perfect for any occasion you may have! The possibilities are truly endless.
While we love these bars by themselves, I thought it would be fun to create a recipe for them that could be their after dinner dessert. I thought about it and decided to make a Cherry Dump Cake and use the MARVEL Chewy Granola Bars as an ingredient. I was not sure how it would turn out but it was worth a try!
Cherry Dump Cake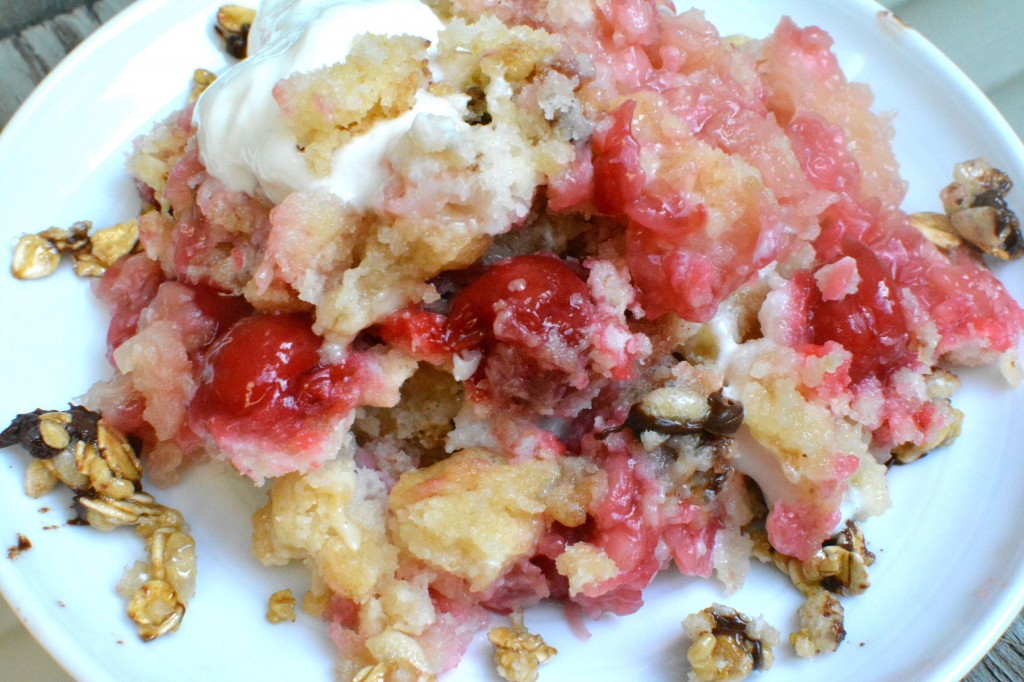 Ingredients: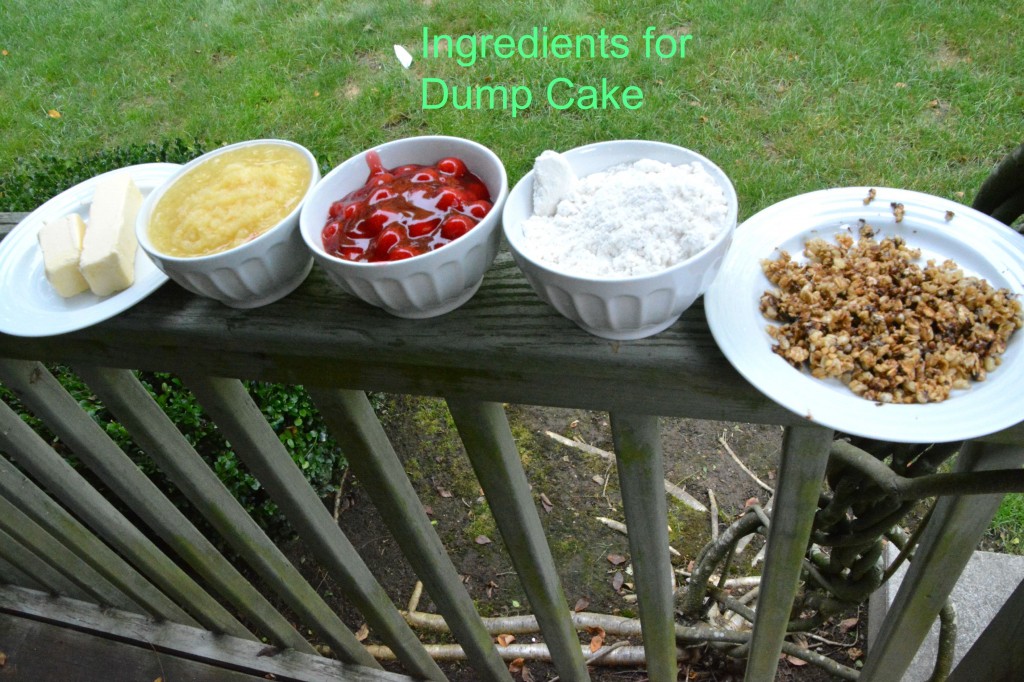 1-21oz.can cherry pie filling
1-15 oz. can crushed pineapple with juices
1 box white cake mix. (18 oz)
1-1/2 sticks (12 tablespoons) butter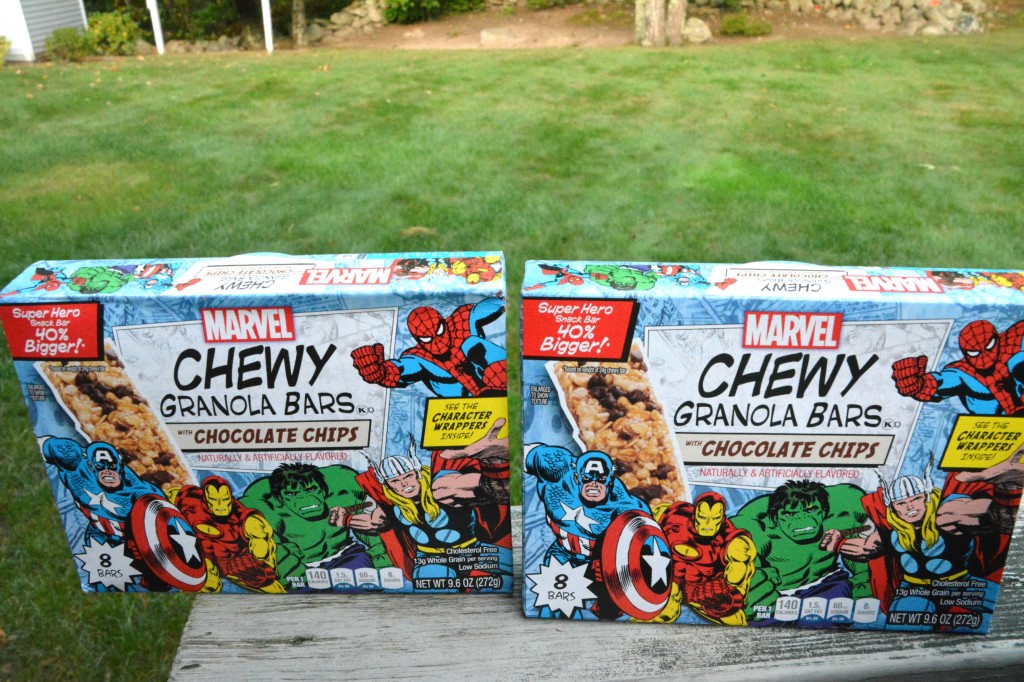 4 MARVEL Chewy Granola Bars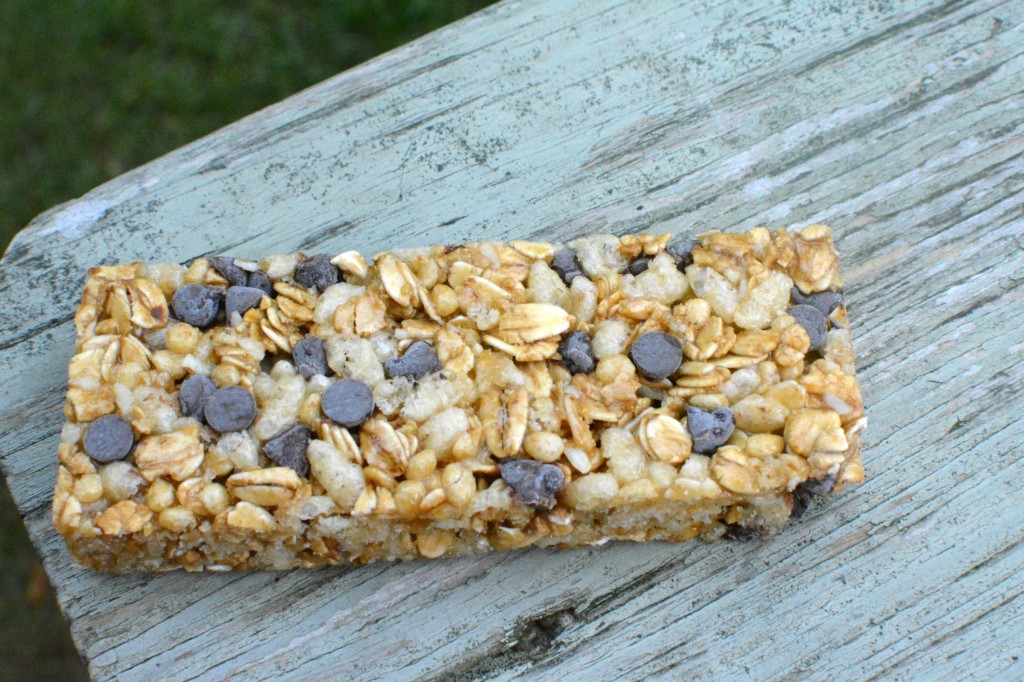 Directions:
1. Preheat the oven to 350 degrees F.
2. Dump the cherry pie filling & crushed pineapple into a 9 x 13 inch dish. Stir together well.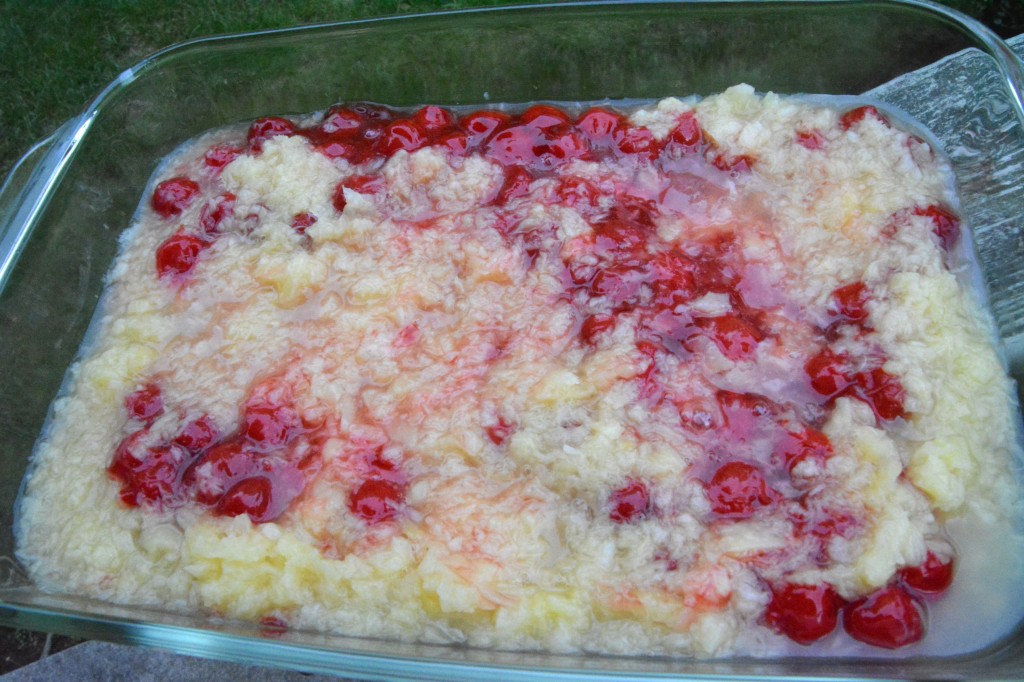 3.Sprinkle the cake mix over the top of the fruit. I just did TBLS By TBLS over the top.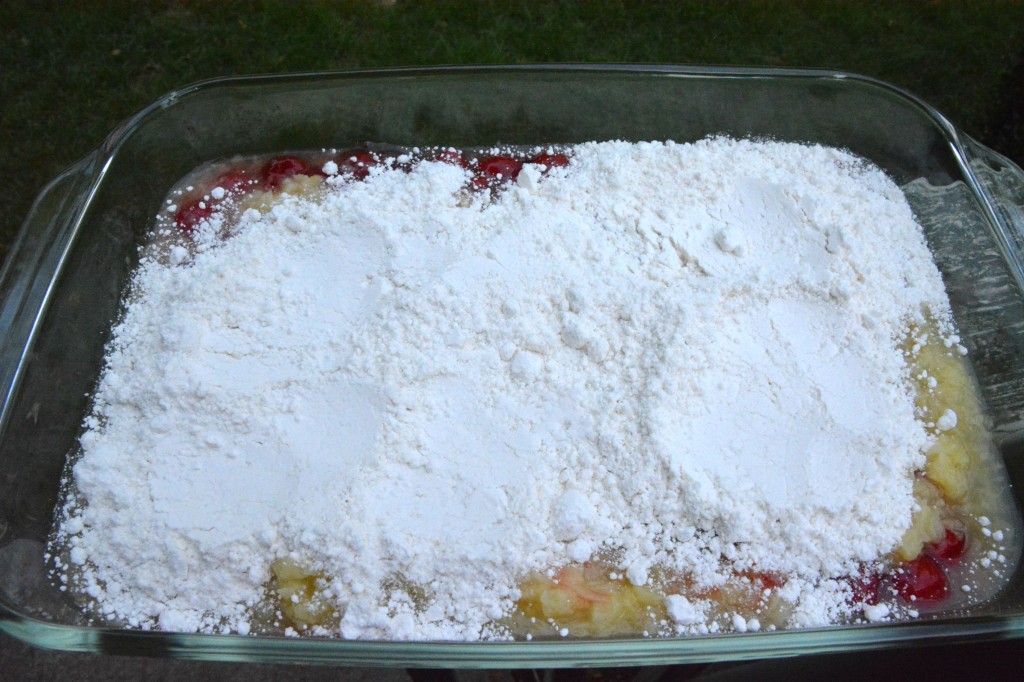 4. Slice the butter into tablespoons & distribute evenly over the surface of the cake mix.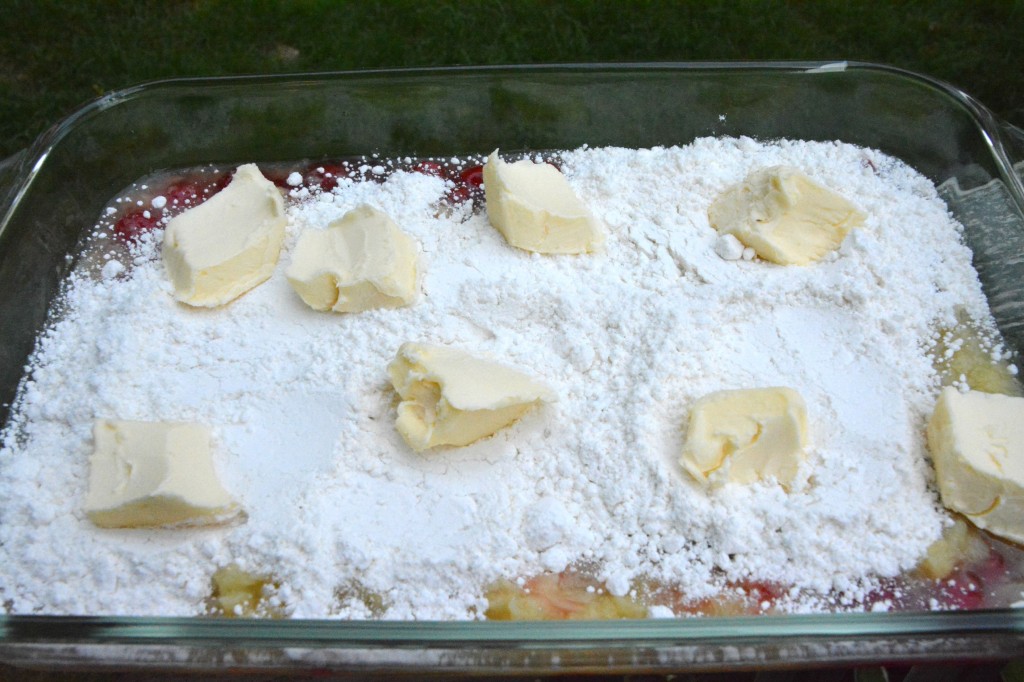 5. Take 4 MARVEL Chewy Granola bars and melt them in microwave for 20 seconds. Once cool add onto cake mixture.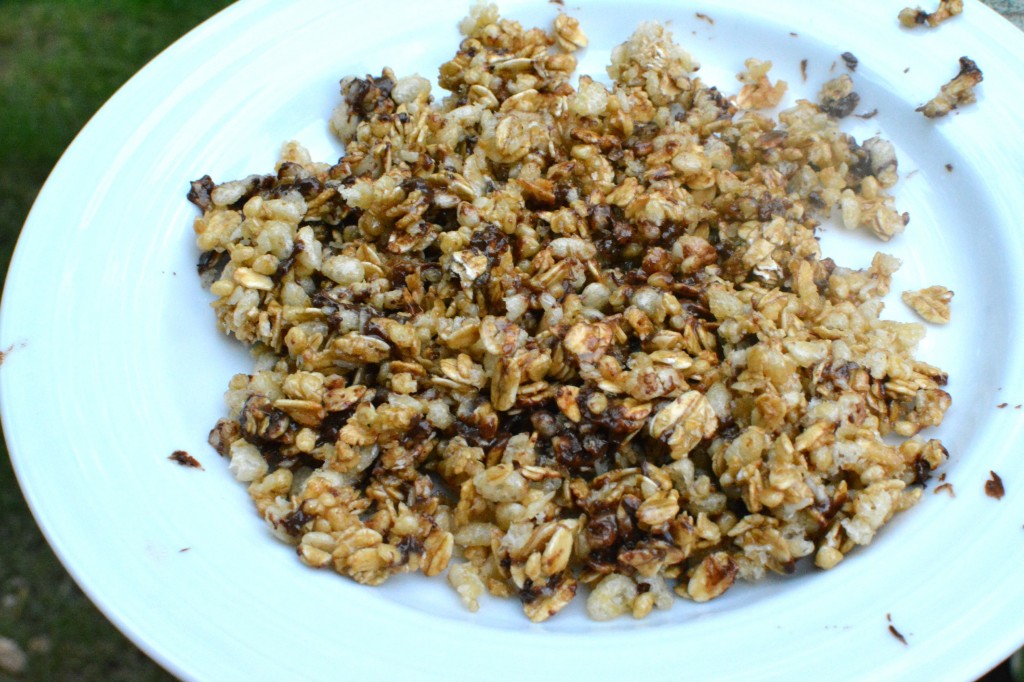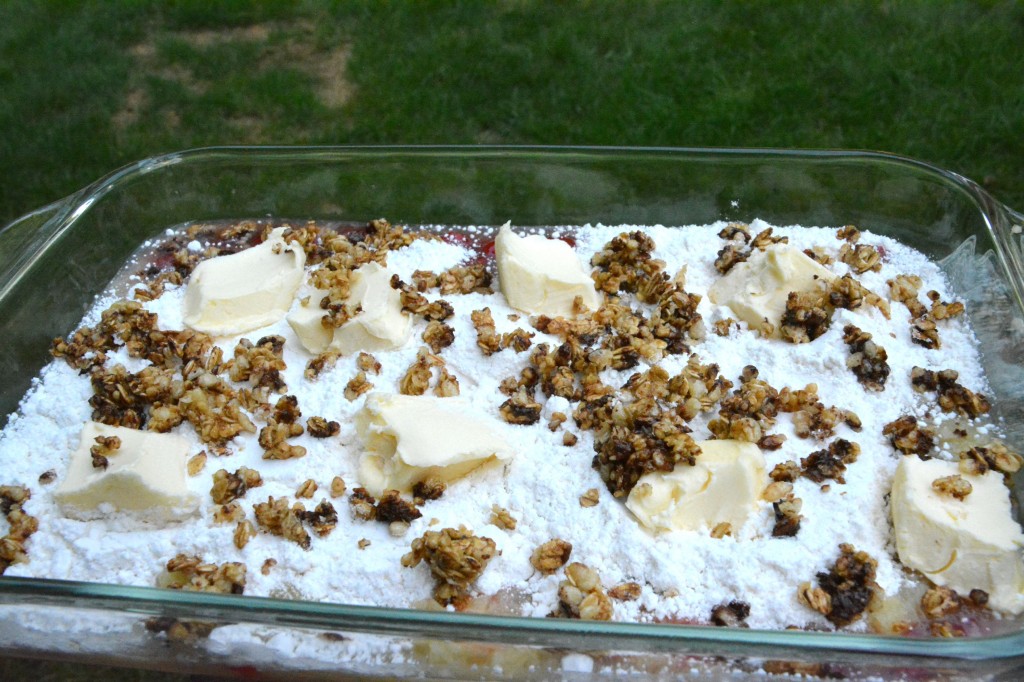 6.Bake until the tops are brown & bubbly, 45 minutes to 1 hour. Serve with whipped cream or ice cream…ENJOY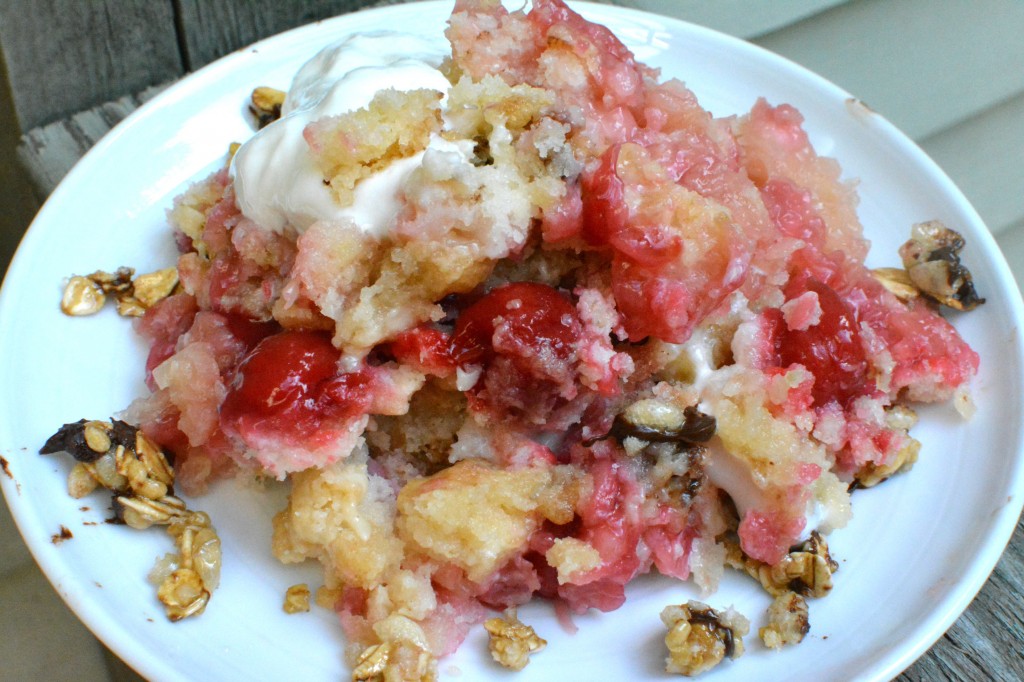 I have to say that these bars were a HULK smashing success in my household. This is one of the easiest desserts to make and by incorporating the MARVEL theme, it could be used for just about any occasion for that MARVEL lover in your household!
Now is the time to try out the MARVEL Chewy Granola Bars. I promise you that this snack choice is perfect for just about any occasion from a back to school snack to a football snack, and everything in between! You can thank me later!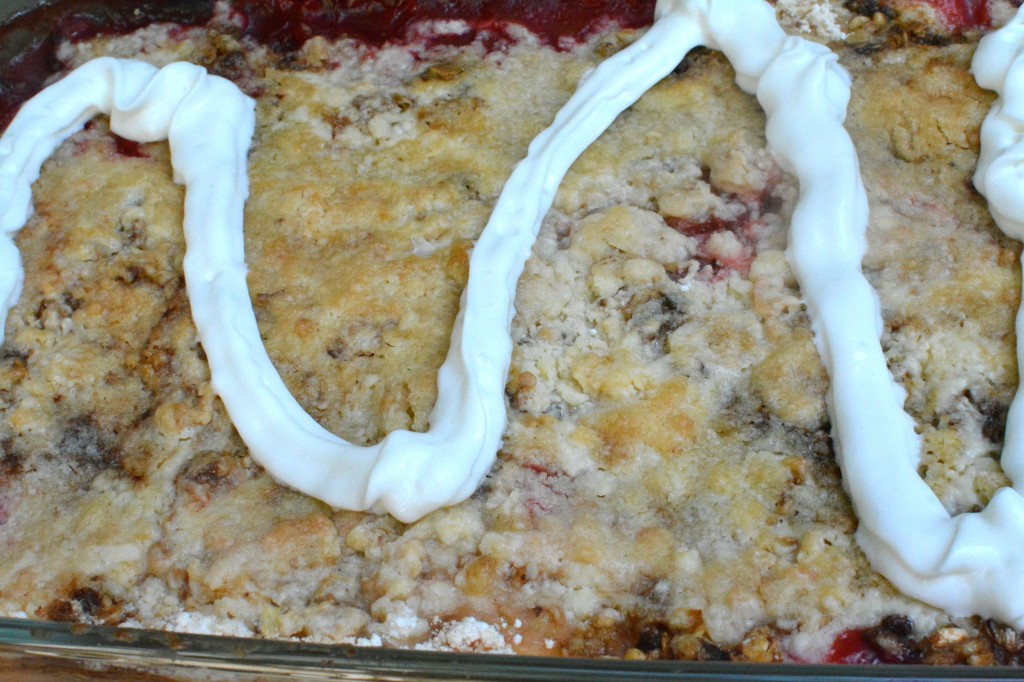 Be sure to check out how to make snack time even more SUPER at the MARVEL hub. How do you play superhero during lunch time?