*This is a sponsored post with The Stork OTC and The Motherhood. All my opinions are my own and not swayed by outside sources.*
People often look at the ages of my three evenly spaced children and comment that we timed them perfectly. I always have to laugh because in reality when we were not trying to conceive we did and when we were trying to conceive we didn't! In the end, yes, my three children ended up being the perfect spacing for our family. I do think back sometimes and remember how upset and stressed I was when I was not getting pregnant when I wanted to.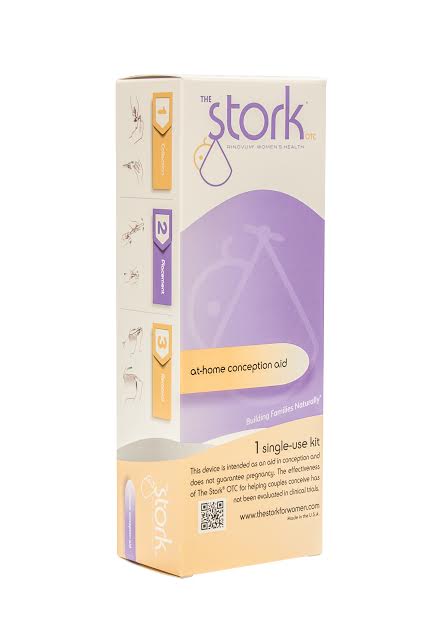 There are 7.3 million couples in the U.S. at any given time who are having trouble conceiving. I know first hand how stressful it can be and how obsessive it can become! The good news for couples now is the availability of the new (since we were trying!) Stork OTC, a drug-free conception device that offers a much more relaxed and private way of conceiving in your own home. The Stork OTC uses new technology based on cervical cap insemination. It's an option that puts the couple in control, and is widely available over-the-counter, without a prescription.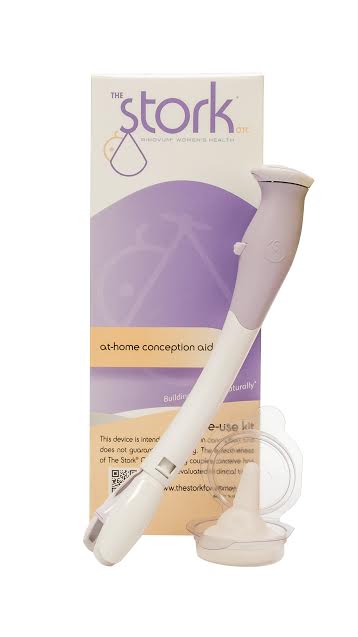 These days with my own experiences I feel like I can really help support friends or family members who are struggling to conceive. I want to tell them it will be O.K., and that there are great new resources out there for help along the way. The Stork OTC is a great example of something new, it is based on the technology of cervical cap insemination and gets sperm as close to the cervical opening as possible which optimizes your chance of conceiving. Even better, it is the only device cleared by the FDA for in home use without any prescription needed, so the whole world does not need to know what you are going through.
I love that The Stork OTC delivers hope to millions of Americans struggling to conceive a child. It can be used if you are diagnosed with infertility, have tried months without success, or are just getting impatient and want to get pregnant more quickly. I also love that it can help those who want to conceive without intercourse, LGBT, someone with disabilities, or for single women.

The most frustrating feeling when we were trying to conceive was the lack of control, the Stork OTC puts you in control! It is available now, online and in select retailer stores, and to see more visit Stork OTC . I want others out there to know that this great new option that can help you to start this very month in optimizing chances of conception. Looking at our three kids these days I wish I had known it would all turn out O.K. and have been able to save myself all that worry. Now at least couples can take charge at home without waiting. In the end, the outcome is worth the wait.
StorkOTC has many excellent twitter chats and the next one is 9/22 at 1 pm! Please see the schedule and join today!


Win it: One reader will win a Stork OTC. To enter, simply leave me a comment and tell me what you learned from Stork OTC by visiting their website. Giveaway ends 10/7. Good luck. US only.