*I work with Kamik on reviews. All my opinions are my own and not swayed by outside sources. *

For at least the next month or two, I definitely plan to wear my sandals, as does Hayley. In New England once it gets cold, sandals are off the table so we really have to wear our sandals to the max now. One line that I absolutely love is Kamik. Prior to receiving the Kamik new line of sandals, I owned two pair of Kamik and they happen to be on the most comfortable sandals I have ever owned. Kamik is a line that I just love!
Hayley received the closed toe Kamik Sandal for review. She loves wearing these since they are so easy to put on and she raves how they are one of the most comfortable shoes she owns.  It is a closed toe sandal with a velcro closure for easy on and off access. The closed-toe children's sandals are designed for both wet and dry terrain, so they are perfect for any outdoor adventure and for the start of school.  She wore these the first day of school and everyone raved how cute they were!

For me, Kamik sent an adult sandal that is just darling! When I have my Kamik "Mommy and Me" Sandal on, it is like I am walking on air. It is so unbelievably comfortable and the design of the shoe is fantastic. I love that it is stylish and comfortable simultaneously. What could be better than that?!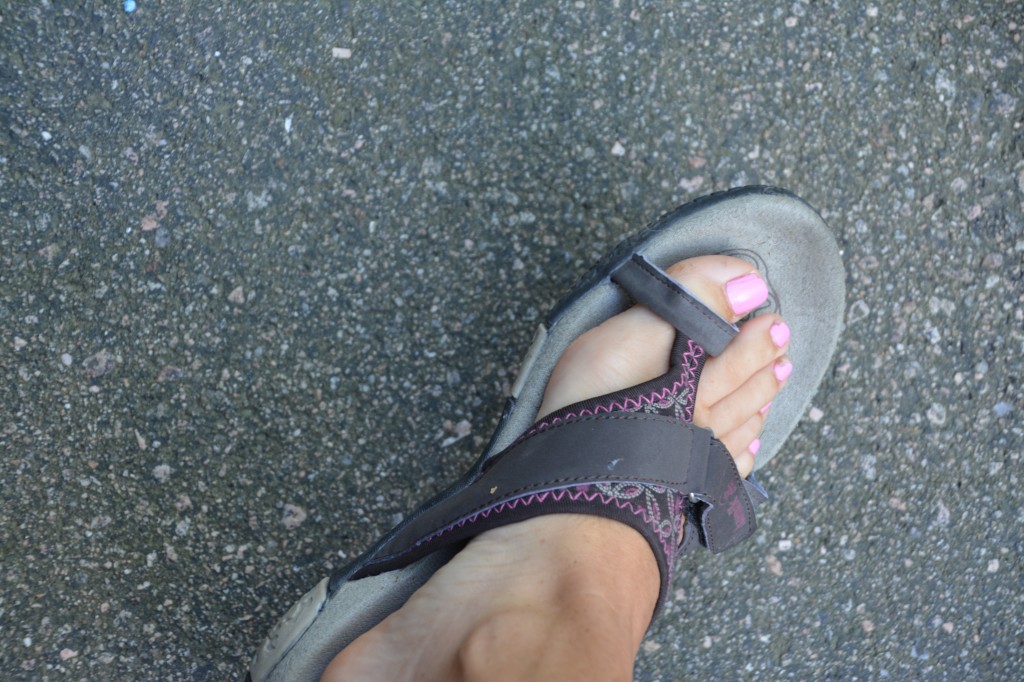 If you are looking for some great shoes for the start of the school year or for yourself, check out Kamik today! Happy shopping!