**This shop has been compensated by Collective Bias, Inc. and its advertiser. All opinions are mine alone. #MagicBabyMoments #CollectiveBias**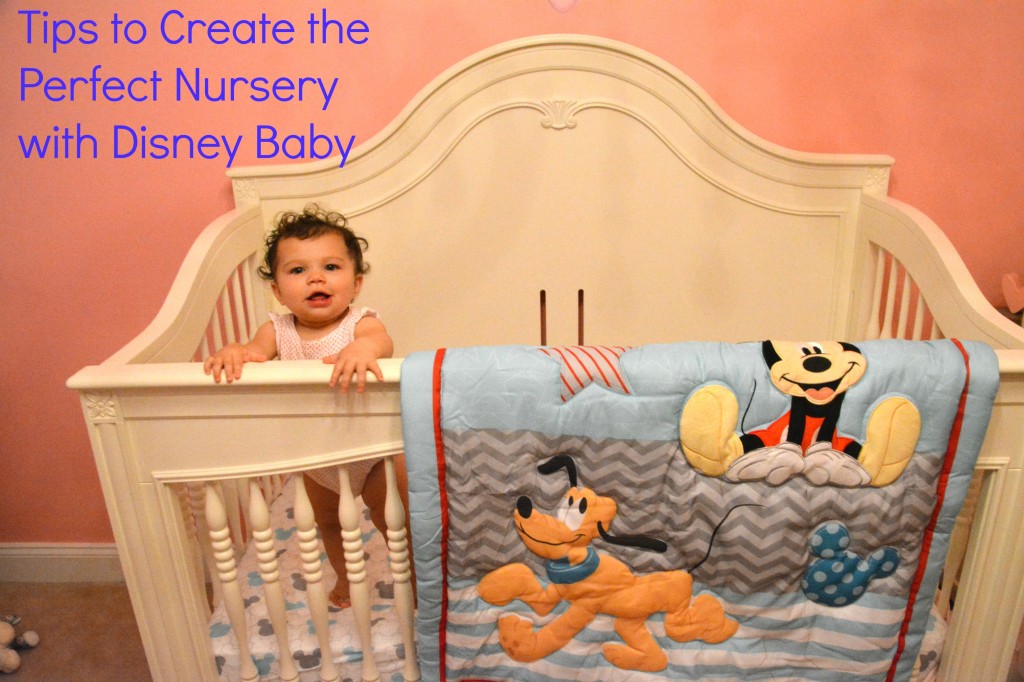 My baby girl turned one last week and on Sunday, was her first birthday party! Of course being the huge Disney fans that we are, her theme was Minnie and Mickey Mouse. If you are a member of our family, you are born a Disney fan and the household represents it by way of their clothes and how we decorate their rooms. One way I introduced Taylor to Disney is by buying her the Let's Go Mickey Disney Baby crib bedding to add Disney flare to her room!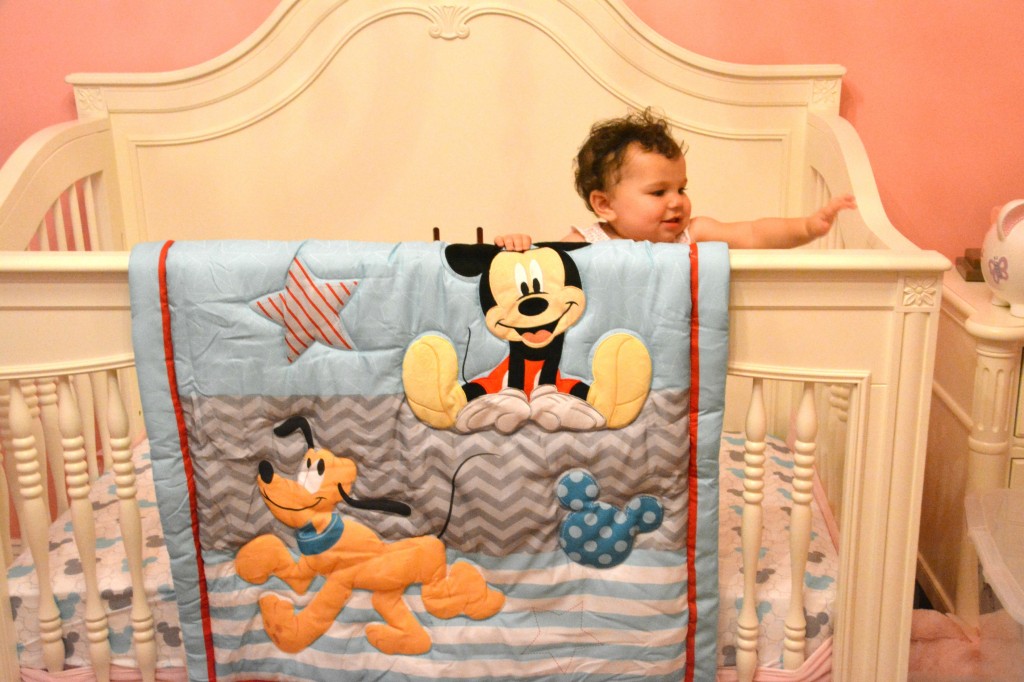 When I first had Taylor, I wanted to make sure her nursery is set up to reflect our family styles, as well as making sure she is comfortable in her nursery. With Taylor being a third child, I did my fair share of wrongdoings with setting up Hayley and Zane's nursery and I was not planning to ever do that again! While their nurseries are gorgeous, I did not have it arranged to be the most ergonomically pleasing and it caused some rifts with trying to change them, etc.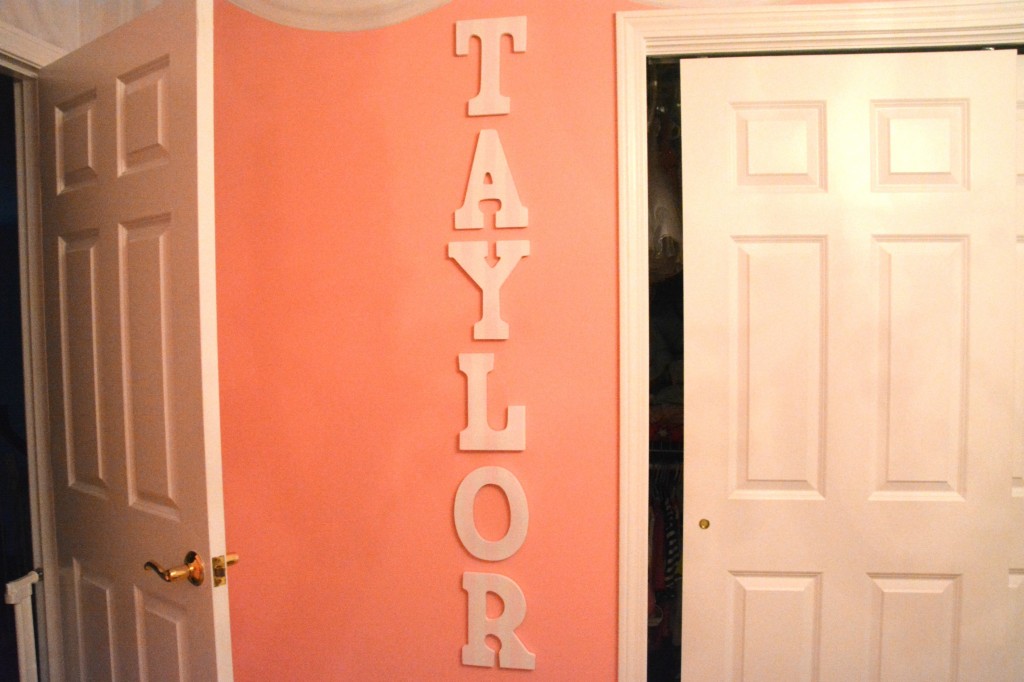 While I am no expert, I decided to showcase to you all some ways to set up your nursery to make it efficient, all while being visually pleasing!
Go with a theme and stick with it. While it is hard to come up with a theme for a room, the best bet is to stick to a theme that the kids would love in the years to come. For us, that meant not sticking to anything to "babyish". Since Hayley is a ballerina, I decided to do a ballerina theme but put in our favorite Disney character ambiance to it.
We had a mural painted for the ballerina theme and then we implemented Mickey and Minnie by way of toys, wardrobe, and posters. I knew both of these themes would last for many years to come!
Plan out your furniture ahead of time. While it may be exciting to shop once you have your little one in your arms, trust me time will be limited. When you do shop, make sure it is furniture that you actually need, rather than want. I know baby stuff is always so cute but you can be buying a piece of furniture that will never have any use in your household.
In our house, we have a corner curio, crib, changing table that converts to a desk, and a armoire. We use these pieces a lot for keeping clothes, shoes, hair accessories, etc in. I love the idea of having a changing table desk and being able to convert to a desk after by simply removing the pad.
Make sure you have bedding for the crib. There is nothing like coming home with a baby and not have sheets on the bed or a comforter for those cold nights that you want to cuddle with your baby.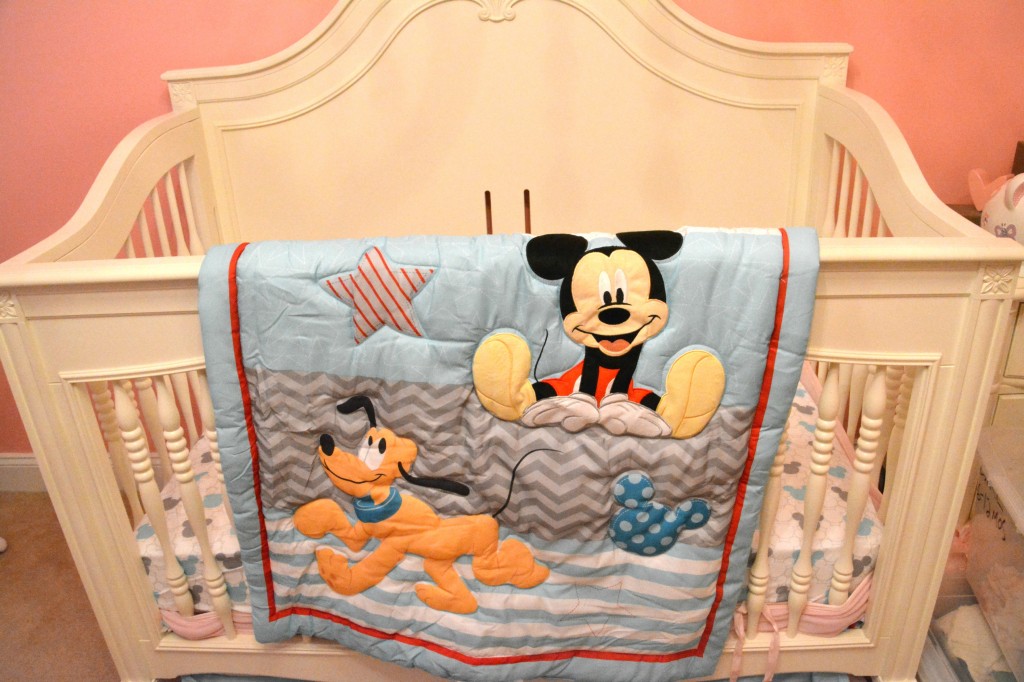 Since I am a huge Disney fan, I decided to head to Walmart and get the Let's Go Mickey Disney Baby three piece crib bedding set for her. In Walmart, you can find all the Disney Baby crib bedding in the infant section near the baby pajamas. This set is absolutely fantastic because not only is it adorable but it is priced fantastic. For under $50, you will get an entire crib bedding set.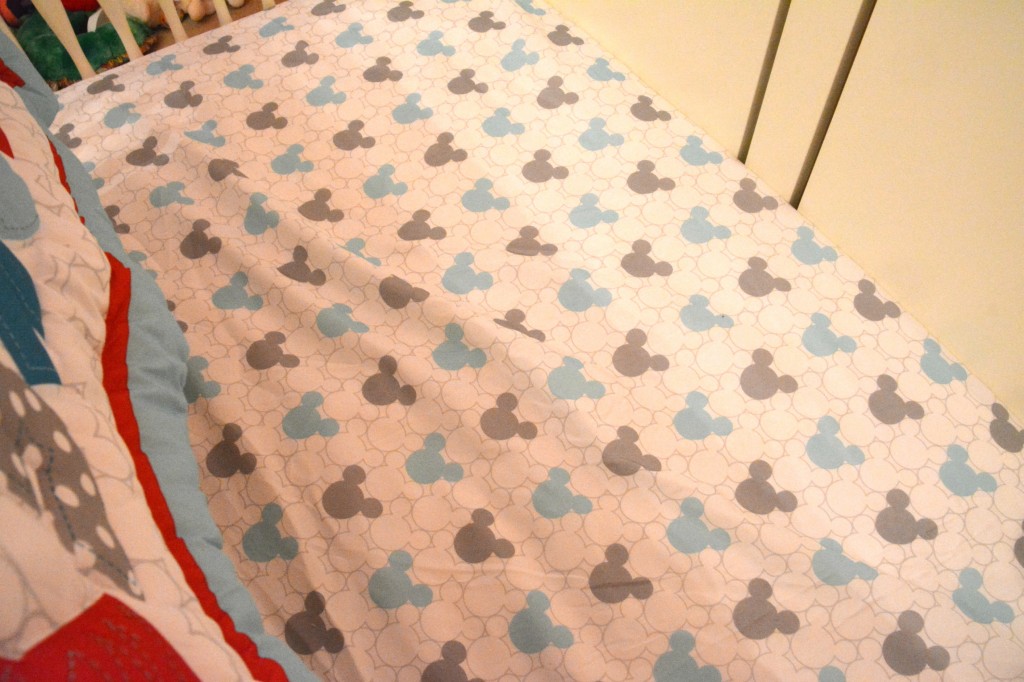 What I love about the Let's Go Mickey Disney Baby set is it includes everything I would ever need to get my crib in order. With so little time when the baby is born, Disney Baby really thought of everything when coming up with this set. In the bedding set, it will include a comforter, a fitted crib sheet, and a dust ruffle. This set is completely cute in that it has Mickey right on all the items and is so comfortable. What could be better than that?! It has definitely added to my cute Disney theme!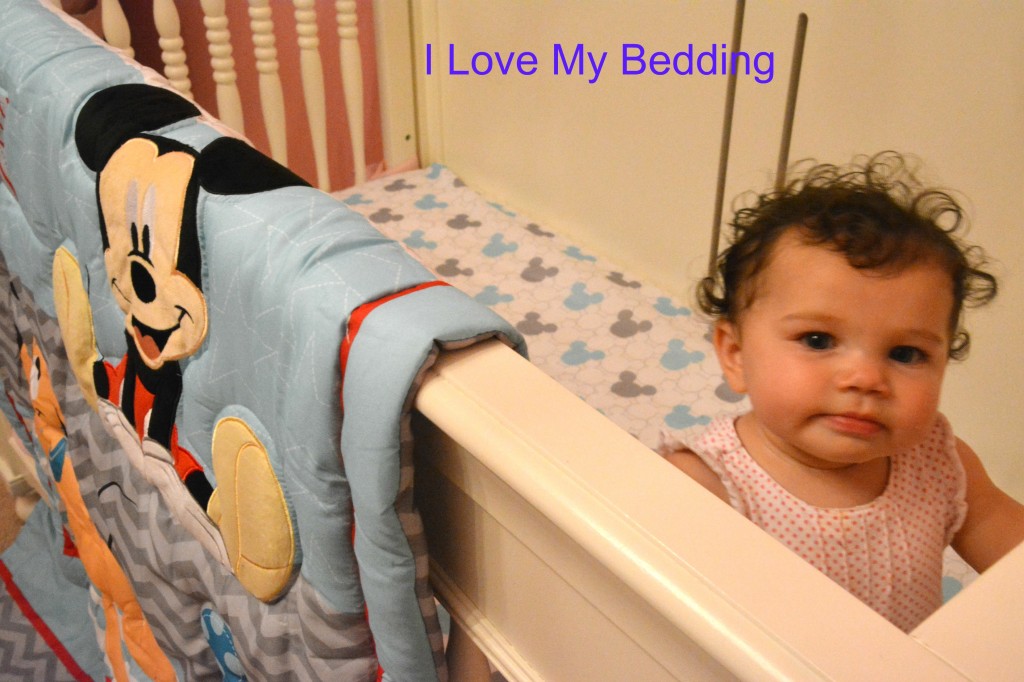 Do not worry if Mickey and Minnie are not for you, because they have plenty of other Disney themed comforter sets at Walmart including Nemo and Monsters to name a small few.
Make sure your closet shelves has adequate shelving for baby essentials. A baby requires a lot of "stuff" including diapers, wipes, clothes, shoes, socks, hair bows, formula, breast pumps, bottles, etc so if you have shelves it will be easier to find exactly what you are looking for.
In our household, I put all the diapers/wipes in one section, clothes in another, accessories in another, etc. You get the picture! Everything is organized on shelving for easy access!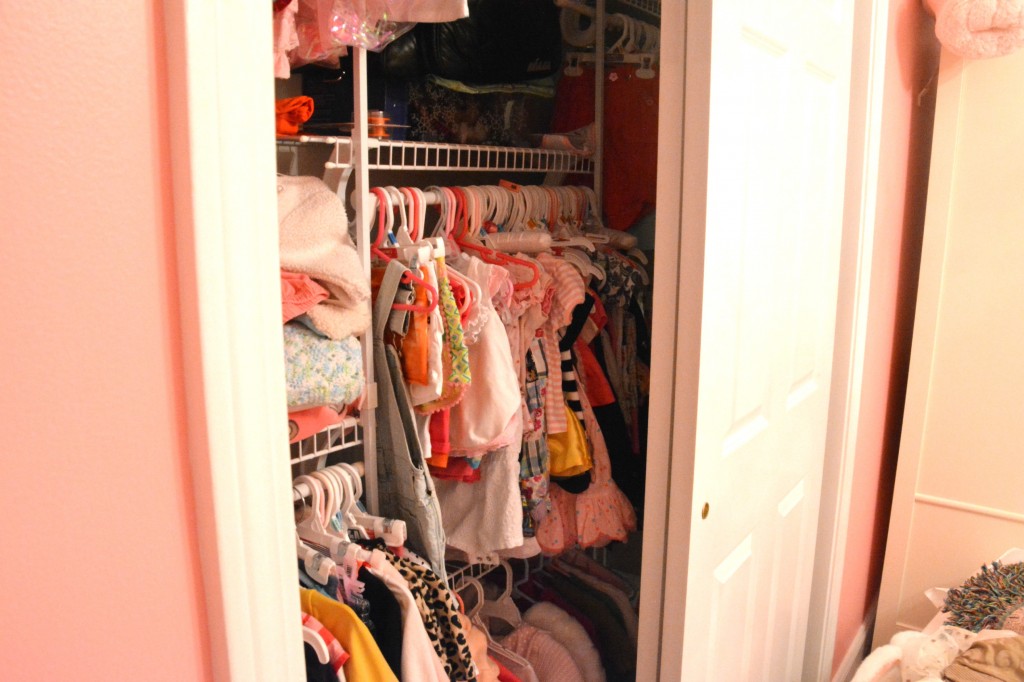 Lastly, make sure you have shades or curtains that don't emit that much light into the nursery. Most babies are going to need to know the difference between day and night, and one way to do this is by closing the shades at night and opening them at day. I always highly recommend doing blackout shades too if your baby is very sensitive to light.
I hope you have fun setting up your baby's nursery and that you can use some of these tips to help you along the way.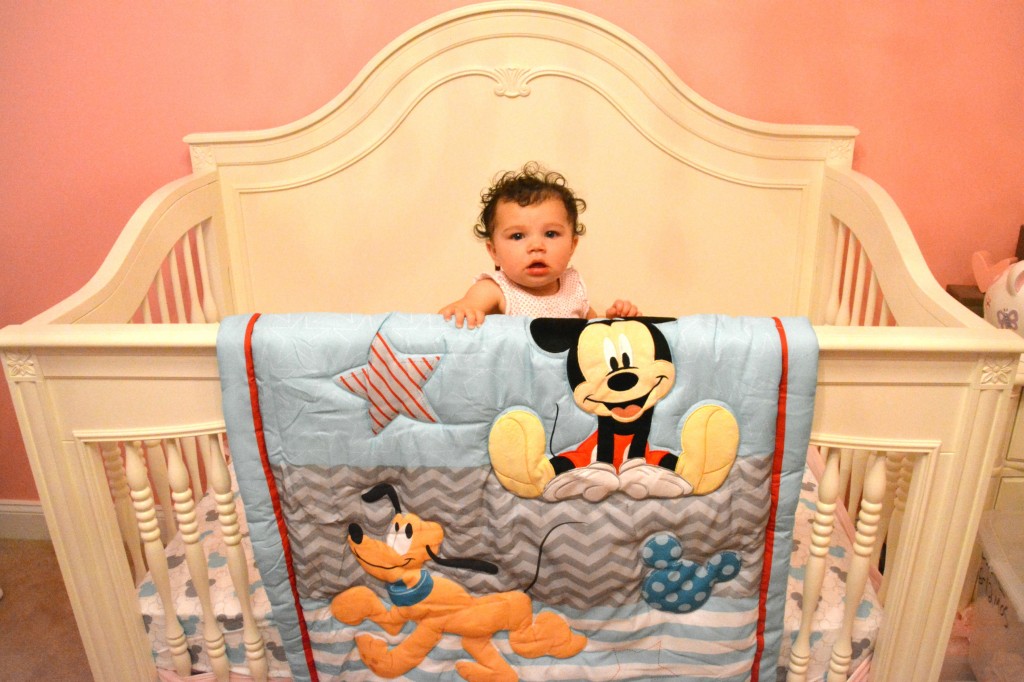 How did you set up your nursery?