**I received an all expense paid trip thanks to Disney and Marvel Studios. All my opinions are my own and not swayed by outside sources.  Photo credit: Disney Pictures.**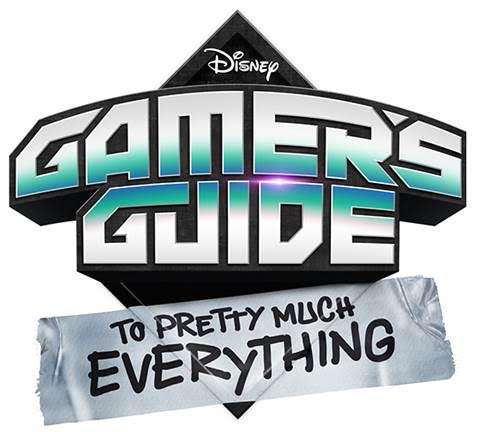 My kids are at the age where all they watch is the Disney Channel and I am perfectly Okay with this! Watching Disney shows are part of our everyday lives. I am pretty sure my daughter knows every single line of Jessie. That is why I was SO EXCITED to learn about a brand new show, GAMER'S GUIDE TO PRETTY MUCH EVERYTHING , which premiers July 22nd on Disney XD starring a wonderful cast including the spectacular Cameron Boyce (you know him from Jessie) as Conor, Murray Wyatt Rundus as Wendell, Felix Avitia as Franklin, and Sophie Reynolds as Ashley.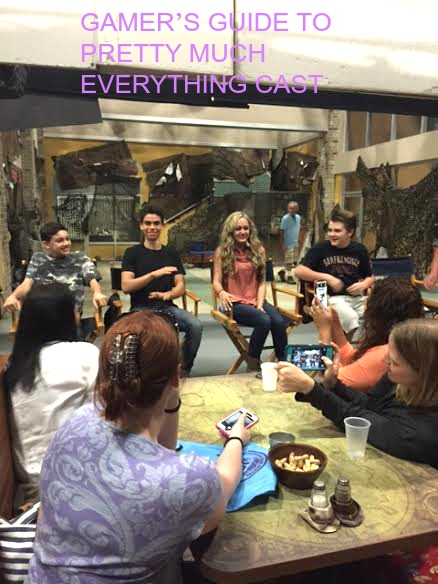 During my recent press trip, we had the chance to do a GAMER'S GUIDE TO PRETTY MUCH EVERYTHING interview with the cast and then we got to see a network run through of the show. This is one of the coolest things I have done to date because I got to see all these wonderful actors doing a script run through from set to set. The way it worked is we went on set for this new show and the set was subdivided into smaller sets where each scene was taking place. We basically saw a full show practice run before the show gets taped officially for television. It was so neat to see because they went through each scene and we ran from set to set to see the action right before our own eyes.
The run through was for a upcoming show airing Halloween time. Each actor had a script but basically they already knew their lines and ran through each scene. After the 5 or so minute scene, the director yelled cut, and we went on to the next scene. It was AWESOME! That was the very first time I was on set and it was amazing to me to see just how much goes into making a show.

So now you most all be wondering what is the  GAMER'S GUIDE TO PRETTY MUCH EVERYTHING? Well this is the newest Disney XD show that your kids will want to watch. Trust me the premise of this show is fabulous and interesting too!
Show synopsis:
**Cool and charismatic Conor gains notoriety as "KidFury," a professional video game player, but he suffers a devastating thumb injury that forces him out of the glamourous pro gaming world. After years of being tutored on the international pro circuit, he begins high school for the first time and meets three fellow gamers – Franklin, Wendell and Ashley. They team up to form the first-ever gaming league at their school, and together they learn that building lasting friendships in the real world is more important than accumulating high scores in the digital one.**
Before we went on set with them, we had the chance to interview the cast as well as the executive producer. Right away when we sat with them, we all could tell how the actors truly have a special bond. They are all so young but they are so versed in acting and a dynamic team on, as well as off-screen. It was awesome in this day of age to see such young, talented actors and their bonds. It was quite endearing.
Here is some of the interview with this fabulous cast:
Felix Avitia, who plays Franklin, told us that he was a huge gamer growing up and still loves playing them. He loves console games like PS3, PS4, Xbox, etc.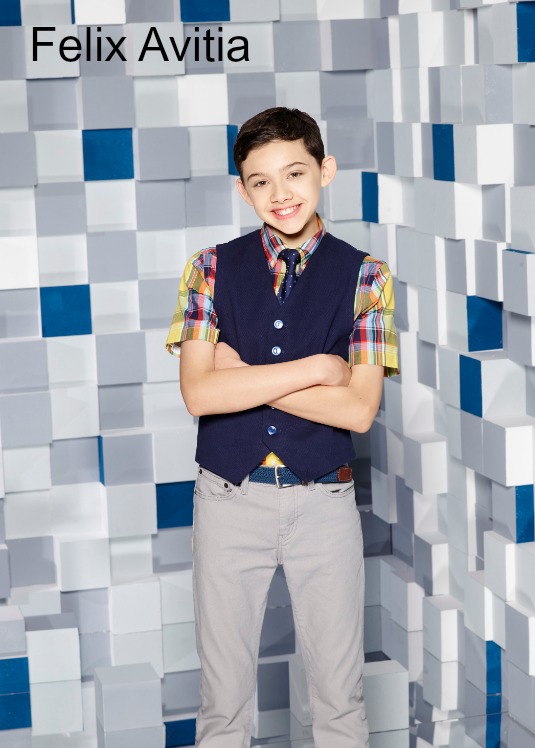 " I love the advanced warfare like Call of Duty's. I love the FPS's, which are first person shooters. I also love racing games and sports too.   I can pretty much play everything and anything." -Felix Avitia
The cast also told us that the staff writers are very hardcore gamers who know the gaming world inside and out. Everyone else had to educate themselves on the gaming world. The building that they film in has games all over the second floor, as well as in big consoles and in the writers room. There is always ways to educate themselves on games on set!  While gaming is a big part of GAMER'S GUIDE TO PRETTY MUCH EVERYTHING, it is also a huge part that revolves around storytelling. They want to make sure they bring the characters, connections, interactions, comedy, and gaming all together and available on-screen.  The show is really about the connection between the four main characters.
We then asked the actors a little bit about their characters on the show.
"I play Wendell on the show and he's very full of himself. He is a very cocky character. He believes that he is really the mastermind of everything that's going on. He's very aggressive when  he plays video games with the crew and that really describes him."- Murray Wyatt Rundus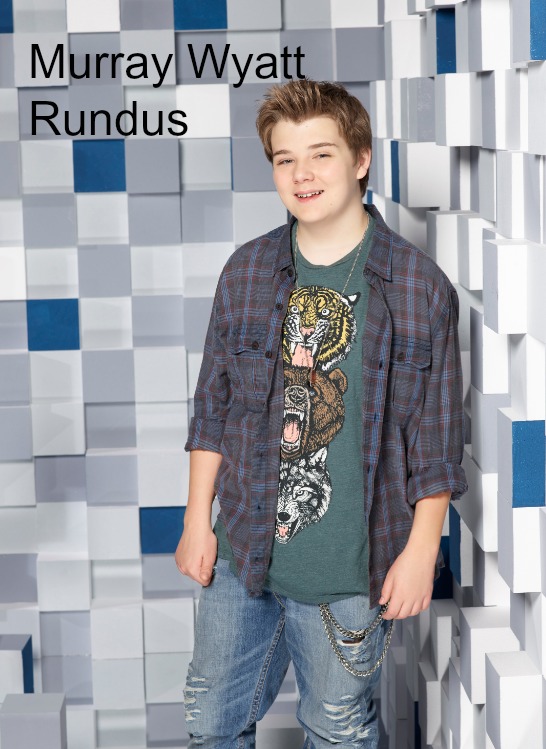 "I play Ashley on the show. She's the girl. She hangs with the guys. And  is not always the smartest with the books, but she's got a really good heart and she's just a good friend. She's a great gamer, super-smart gamer. That's her strength."-Sophie Reynolds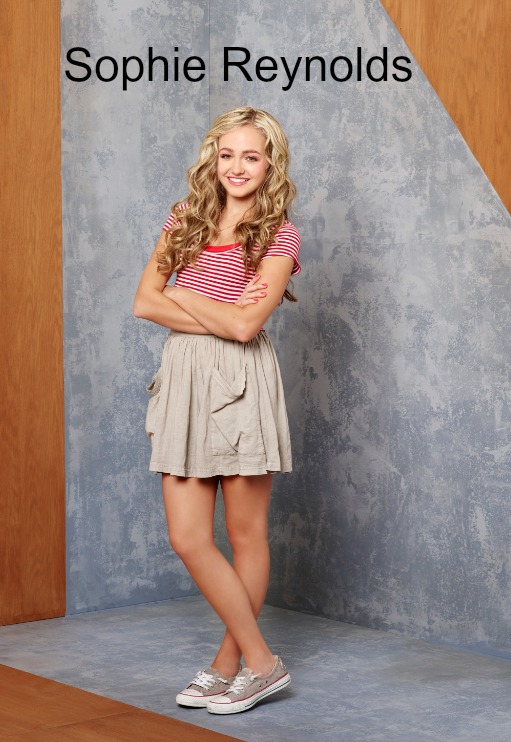 " I play Conner. His backstory is that he was a professional gamer and he  did all these tours and he  went to Tokyo and London and all these places doing all these professional tournaments basically. In the midst of a tournament, he breaks his thumb, which is kind of what you need to game. It was very painful.  Since then I've healed.
Conner has to basically be a regular kid now. He was home schooled to do his gaming so his mom tells him you're going to go to regular school.  I don't really know how to be a regular kid, so he goes and he makes some friends but he kind of tries to use them at first to get back on the tour where he thinks he belongs. Then eventually he realizes that he likes having these guys around. So instead of going on the solo gaming tour, he chooses to keep these guys around and go on the team tour, with these guys."-Cameron Boyce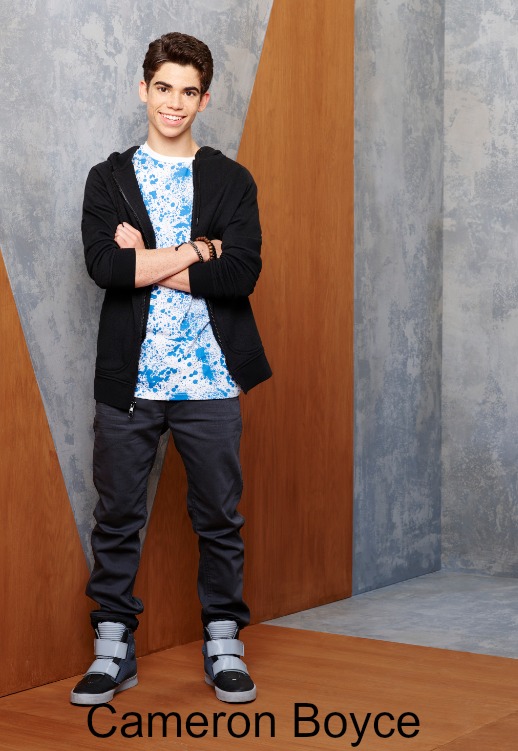 "I'm Felix and I play Franklin on the show. Franklin's very positive, very energetic. He wants to fit in. He's not the best gamer like these guys who grew up like that, but he really wants to fit in with people and he wants to be a part of the group. So he's very smart.  Outside of the gaming world, he's very smart. He knows common sense and knows he loves school and just being in that. Of course, he's got a great sense of fashion, always wearing ties and shoes and pants and shirts but he's just a good kid and he wants to make everybody as happy as they can be all the time. That's what I love about him."-Felix Avitia
GAMER'S GUIDE TO PRETTY MUCH EVERYTHING started production in April and they have been filming for 9 straight weeks when we visited the set.  They work 5 days a week and on Wednesday they do a table read, however they never sit for these. They are standing and blocking as they go. Thursday is when they do the  run throughs like we saw that day. They also have script changes so they keep having to adjust.
While Cameron has been on TV for awhile, the rest of the actors are relatively new. The director mentioned how the cast really is phenomenal and rolls with the punches. They are on top of who they are and adjust their lines as needed. He mentioned that these actors are as good as it gets. They are a real team  (with the utmost respect for each other)and it showed throughout the interview!
We then asked Cameron how it has been different from his role on Jessie?
   "There are a lot of differences. To start, the schedule is the biggest adjustment I've had to make, going from Monday to Friday, and then having a weekend and then focusing on a different episode. Now we're kind of thrown into the fire. On Tuesday, we stop shooting and then on Wednesday we have a whole, totally new script. So that's different, but  I'm adjusting and it is cool because the people on Jessie were really cool people, and  when I heard about this, I was really excited about it. I was thinking wow, I'm really going to miss those really great people on Jessie.
And then I come here and they're just as great if not better. I mean, we have such a tight group and it's been 9 weeks. So it's really weird to kind of go from a family to another family, but instantly feel like family as your second family, if that makes sense. I love them, it's been great. The transition has been really smooth and these guys make us all feel great and at home here and we all feel it."-Cameron Boyce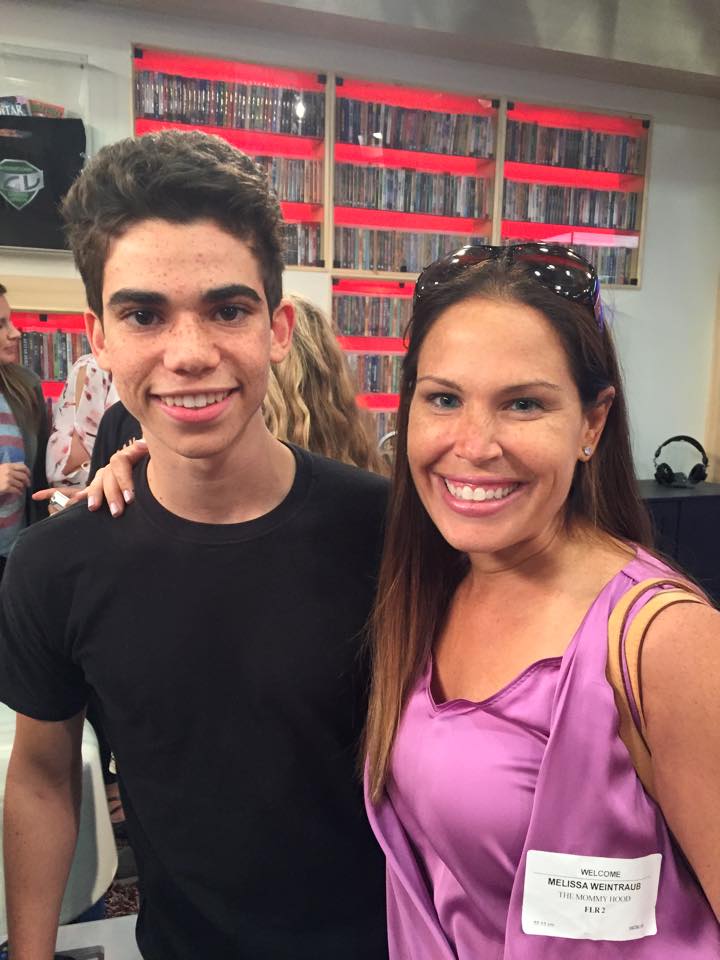 Here is more information about this great new series starting on July 22nd!
*The subcultures of high school and professional video gaming are merged in the sitcom "Gamer's Guide to Pretty Much Everything" starring Cameron Boyce (Disney Channel's "Jessie" and "Descendants") as a 15-year-old video game-playing phenomenon who enrolls in public high school for the first time. Now, he must deploy his virtual gaming acumen to circumvent real-life challenges.
Cool and charismatic Conor gains notoriety as the ace game player "KidFury," but he suffers a devastating thumb injury that forces him off the high-flying professional gaming circuit. After years of being privately tutored, Conor enrolls in public school, Mondale High, for the first time and meets three fellow gamers – Franklin, Wendell and Ashley who help him for form the school's first-ever gaming league.
The series captures the fun spirit of the gaming culture by weaving digital graphics ("Game Over" and "Achievement Unlocked") into the stories. Video games come to life onscreen during "gamer vision" sequences that depict alternate realities whenever the characters face particularly challenging situations.
Also starring are Murray Wyatt Rundus as the overly-confident but lovable Wendell; Felix Avitia as the gamer-groupie Franklin; and Sophie Reynolds as the quirky and fun Ashley.*
"Gamer's Guide to Pretty Much Everything" was created by Devin Bunje and Nick Stanton ("Zeke & Luther," "Turbo Fast") who also serve as executive producers. Jim O'Doherty ("Grounded for Life," "3rd Rock from the Sun," "Kickin' It") is executive producing and will serve as showrunner of the series. It's a production of It's A Laugh Productions, Inc. and carries a TV-Y7 parental guideline.*
Be sure to tune in July 22nd for GAMER'S GUIDE TO PRETTY MUCH EVERYTHING on Disney XD!