* I participated in the Amwell blog program as a member of One2One Network. I received compensation but all opinions are my own.*
Do you like to visit the doctor? Really, you don't? I can't say I'm surprised. I don't either. That's why I love Amwell. Thanks to this telehealth company, we can see a doctor at any time of day or night for many illnesses. That means that instead of dragging ourselves or our kids off of the couch and into the office, we can pull up our Amwell app and quickly and easily see a doctor in the comfort of our homes.
Amwell is The Leader in Telehealth
Amwell is no start up company. It's not a fledgling service. Amwell is the most popular telehealth app in the world. It's also the first telehealth service to receive accreditation by The American Telemedicine Association. In addition to that, it's the first telehealth platform to integrate with Apple's Health App, and it's the only service that allows you to select the doctor you want to see. This is a full-feature healthcare app, and it's great.
Cost Effective
As if all of that weren't enough, using Amwell is more cost effective than a traditional doctor's visit. The average office visit costs around $82.00 according to Healthcare Blue Book, but Amwell offers visits for only $49.00. That's $33.00 cheaper!
Easy Access
Amwell doctors are available 24 hours a day, 7 days a week, which means that no matter what time of day or night that you need to see a doctor, you can. If you don't have transportation, there's inclement weather, or you just feel to rotten to get off the couch, you can still see a doctor. And you'll see a GOOD doctor. Each and every Amwell doctor is board certified with an average of 15 years in practice.
Convenience
Amwell is also super convenient. Whether you're on vacation or a business trip, a doctor is always only a smart device away. These board certified physicians can also prescribe medications when required.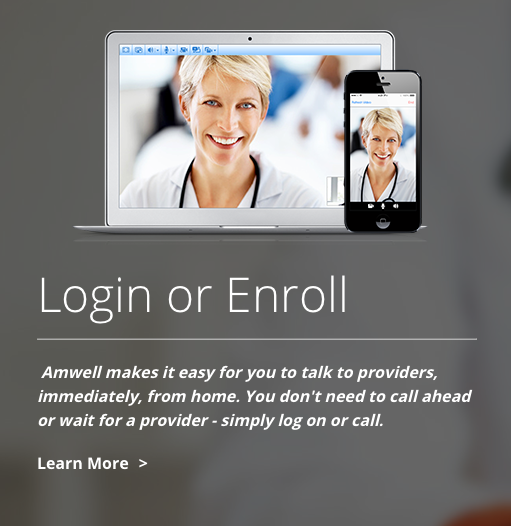 Some of the Issues Amwell Doctors Can Address
Bronchitis
Cough
Sinus infection
Sore throat
UTI
Vomiting
Diarrhea
Fever
Pinkeye
Flu
Sprains and other strains
Colds
Respiratory infections
Headaches
Depression
Anxiety
Weight issues
Helping to stop smoking
My Amwell Experience
Let open with this. I absolutely love Amwell. My daughter had a fever, so I pulled up my Amwell app, and picked a doctor who looked right for me. I had a free visit, and I thought it was the perfect time to use it. Using the  promo code MOMSLOVEAMWELL, I met with the doctor of my choice, and he gave my daughter a virtual once over.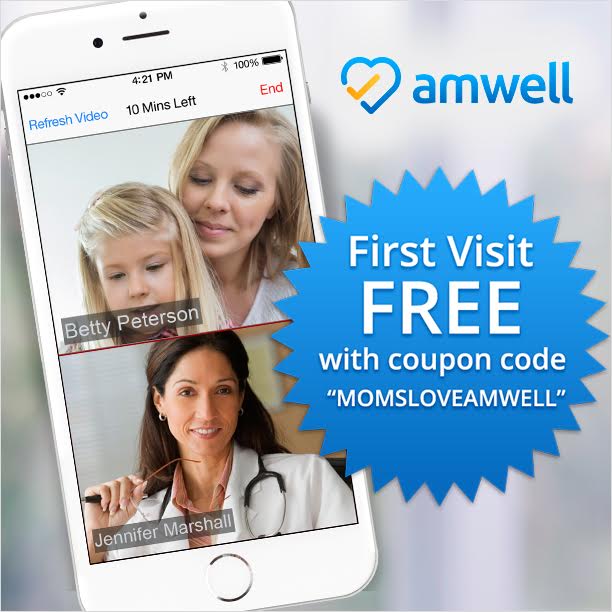 After our meeting, the doctor determined that my daughter had a common virus. He prescribed plenty of rest and lots of fluids, as viruses have no treatment except to run their course. He also advised me to use a children's fever reducer to make my little one more comfortable.
You Can Have an Amwell Experience, Too
I think Amwell is great, and I want you to be able to try it for yourself. You can use the same promo code I did – HASHTAGFREE – to have your own virtual doctor's appointment. This is a fantastic service that I was really impressed with. So follow this link to download Amwell for yourself and give it a try. I'm sure you'll love Amwell as much as I do.