***I received an all expense paid trip thanks to Disney and ABC studios. All my opinions are my own and not swayed by outside sources.**

Last month on my press trip for Disney, I had the chance to interview some great actors. That continued on as we got to interview the actors from the all new show BUNK'D debuting this coming Friday, July 31st on the Disney Channel. If your kids are obsessed with Jessie like mine are and saddened that they have to still watch repeats, do not fear because BUNK'D is here!

BUNK'D is the spin-off the Jessie show and features the talents of  Karan Brar, Skai Jackson and Peyton List who return in their Jessie roles, as well as newcomers Nina Lu, Miranda May, and Kevin G. Quinn. BUNK'D will appear directly after the movie The Descendants on the Disney Channel. Welcome to Camp Kikiwaka everyone!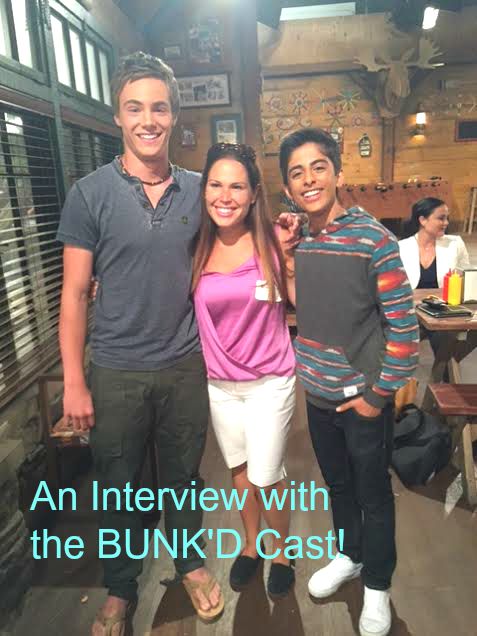 Here is a short synopsis of the show: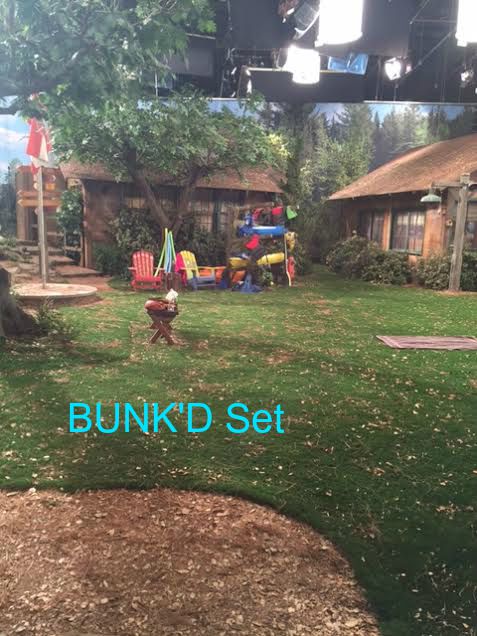 *Emma, Ravi, and Zuri Ross have left their New York penthouse for a summer at Maine's rustic Camp Kikiwaka, where their parents met as teenagers. Now CITs (Counselors In Training), they must learn the ropes from the overly cheerful head counselor Lou and the camp heartthrob, Xander. Zuri makes new friends with two younger campers, the uptight Tiffany and compulsive fibber Jorge. The camp's owner is Gladys and she's even scarier than the legendary creature that's rumored to stalk the grounds, and with help of her sneaky niece Hazel, she's out to get the Ross kids because of her decades-old rivalry with their mom. Along with their new friends, Emma, Ravi and Zuri adapt to their new "home away from home" and settle into their exciting new lives at Camp Kikiwaka.*
Starring:                                        Peyton List as Emma Ross
                                                      Karan Brar as Ravi Ross
                                                      Skai Jackson as Zuri Ross
                                                      Miranda May as Lou
                                                      Kevin Quinn as Xander
                                                      Nina Lu as Tiffany
                                                      Nathan Arenas as Jorge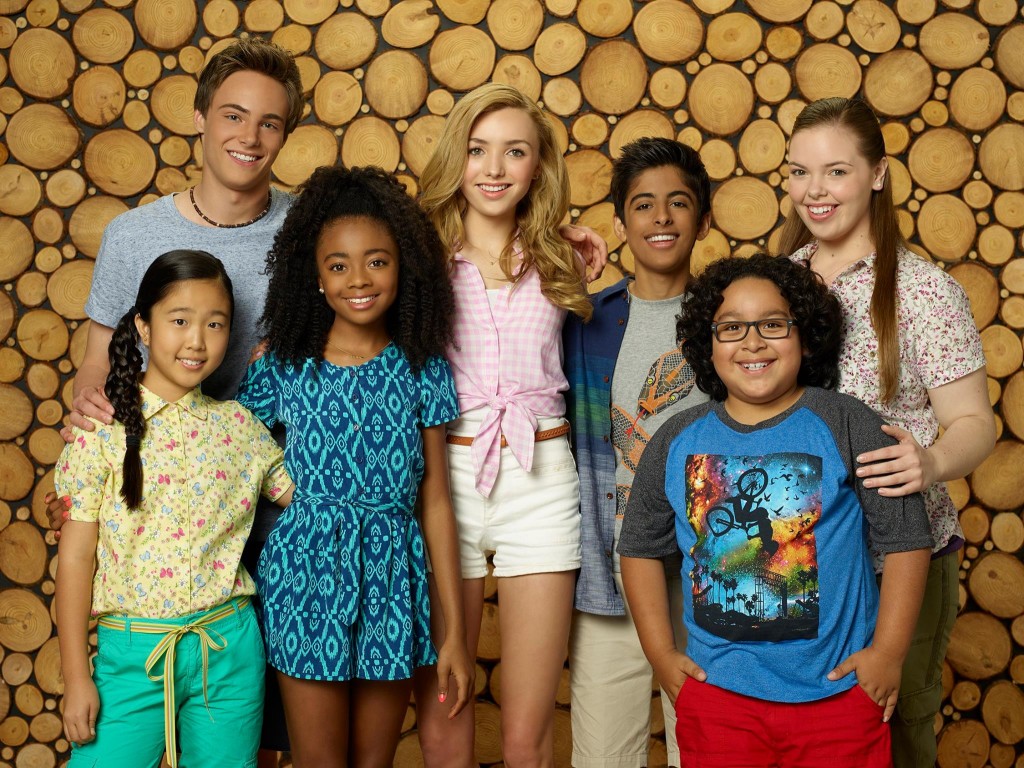 I was completely excited when the cast came out to do a question and and answer with us! I first spotted Skai Jackson and she was gracious enough to take a picture with me along with some other of the wonderful cast.
We then did the interviews split up into 4 round table discussions so the cast went around and we had a chance to have more one on one time with them. I loved this way of interviewing because we really had a chance to talk to them about themselves and the upcoming BUNK'D show!
Our first interview was with Kevin Quinn and Karan Brar. Again, with Karan Brar being on Jessie, I recognized him almost immediately. We asked about their experiences shooting and how it was different from other shows. They told us the dynamics between the cast were incredible and they were all close on and off screen. They were so excited about their new adventures to take place on BUNK'D! One thing you will see it that Karan has a thick accent on the show, as you will see tomorrow night, but don't be deceived as he is actually from Washington!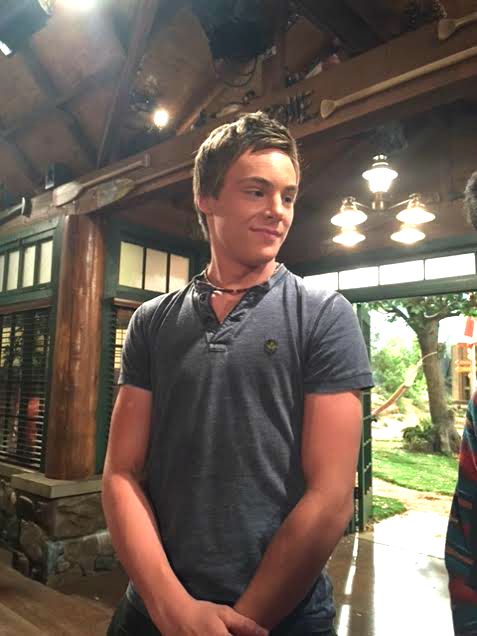 Then we met Miranda and Peyton who were both so endearing. Not only are they genuine, they are both so beautiful! They told us in addition to acting, they love to sing. While they did not know each other before coming on set, they quickly became best friends and often when they are not acting, you can find them doing sleep overs at each other house or just hanging out. They were both so grateful to get the roles on BUNK'D!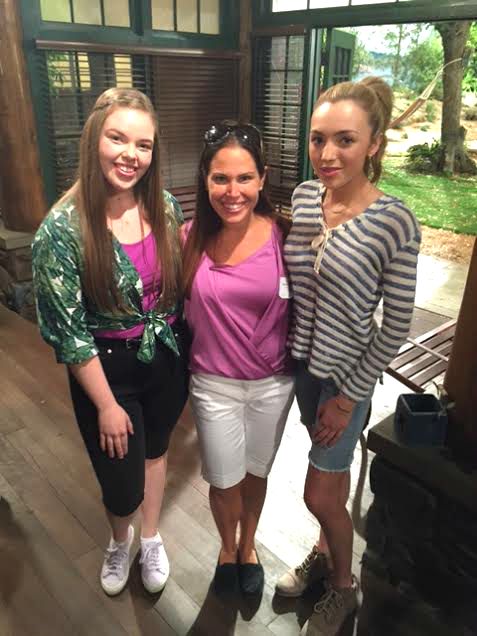 Our last interview was with Nina, Nathan, and Skai. While I loved all the interviews, this had to be my favorite because Nathan who plays Jorge is SO FUNNY! I think he had us cracking up from start to end! He said to us that he could not believe how fast this all happened to him and he kept coming up with one liners the whole entire time. This is one actor that is definitely up and coming! Skai and Nina were also the cutest and really grateful to be given this opportunity to be on BUNK'D! While they never been to camp before, this is their time to live out camp right on set.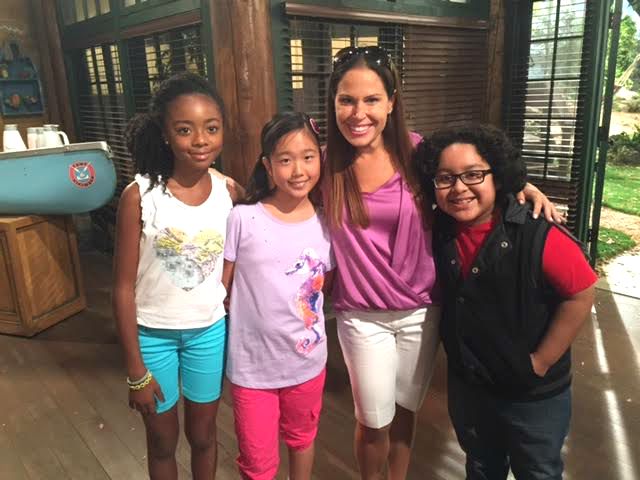 After the interviews, they were doing promo introductions for the show and all the actors were taping telling that BUNK'D will be on July 311. In this time, we got to peek on set and see the camp vibe. It took me back to my camp days. There was a tiny bit of shooting going on and then the day wrapped up.
It was a wonderful day all around. The actors on this show are truly incredible and I think this show has mass appeal to all ages. When I let my kids watch a show, I want them to be able to look up to and emulate the characters. This is one show I will most definitely let them watch because it does just that.  Be sure to tune in tomorrow, July 31st to see BUNK'D! This is one show you do not want to miss!!