*I received this DVD from Disney in exchange for my review. All my opinions are my own and not swayed by outside sources.*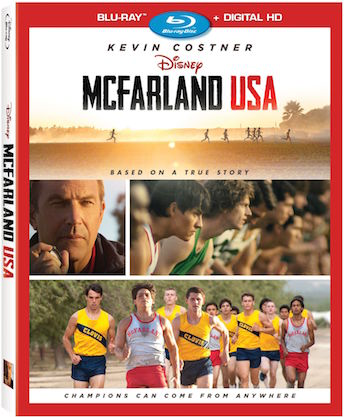 I am so excited to announce that McFarland USA is now available on Disney Blu-ray Combo Pack, Disney Movies Anywhere and Digital HD June 2nd! This movie is absolutely terrific and one you definitely need to own!
I got introduced to McFarland USA when I went on the Disney press trip back in February. I had the chance to meet the amazing actors of McFarland, interview director Niki Caro, and meet the real life inspirations of the movie including Jim White, David Diaz, Damacio Diaz & Danny Diaz. Oh, and of course the amazing Kevin Costner!
This movie is so unbelievably telling and one that everyone must watch! It is a great family film that will show your entire family that with hard work and determination anything is possible!
Synopsis:
McFarland USA is inspired by a 1987 true story that is moving, inspiration, and teaches that believing yourself pays off in the long run. It also showcases teamwork and the sheer determination needed to succeed in the life. All the life lessons and morals seen in McFarland USA will resonate with even the youngest of audiences. Being a runner, I was amazed that these boys had the drive and ambition in life to not only start running but succeed in winning the championship. This, of course, was owed in a big part to their mentor, coach, and friend Jim White (played by Kevin Costner). He took an unlikely band of inexperienced, under-equipped, young Latino runners with exceptional determination to rise to become cross-country state champions. Since winning their first title, McFarland High School cross country continued on to win nine state championships and made a huge name for themselves in the sport.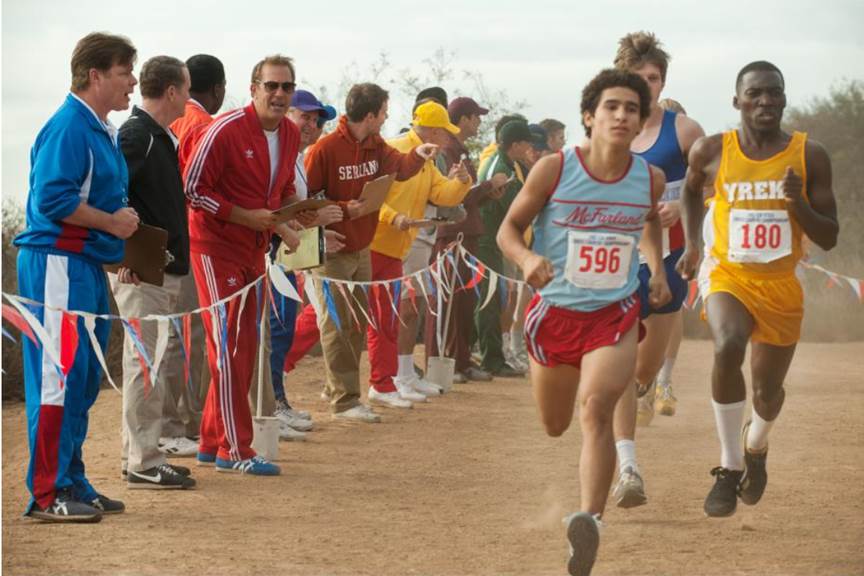 Directed by Niko Caro and starring Kevin Costner, Maria Bello, Morgan Saylor, Elsie Fisher, Carlos Pratts, Hector Duran, Sergio Avelar, Johnny Ortiz, Rafael Martinez, Michael Aguero & Rodrigo Ramirez , this is an ingenious family film that will make you tear up from the excitement of seeing how these boys persevered in their lives. This is an inspirational sports drama that showcases how important it is to believe in yourself. If you don't, you will not succeed in anything in your life. Director Niko Caro also says that as parents, the American Dream is to see your kids succeed. This is seen readily in this movie. It is also the American Dream to see your kids do better for themselves and make it in life. This theme resonates throughout McFarland USA.
This film has won over my heart and I hope it does for you too! This is an absolute must own! Add it to your Disney DVD collection today! DO NOT WAIT!