*This is a sponsored post with SoCozy. All my opinions are my own and not swayed by outside sources.*
SoCozy hair line is now available at Target.com and SoCozy.com!
Having a daughter as our first child it did not take long for me to realize it is all about the hair with some little girls. Of course it didn't hurt that Hayley was born with a beautiful thick head of hair! She couldn't have been more than two when she began to develop her ideas of what she wanted to do with her hair that day. It was so cute and totally cracked us up! When it came to haircuts, kid-centric salons were definitely the way to go! She was not a fan, and we had to make the experience as enjoyable as possible.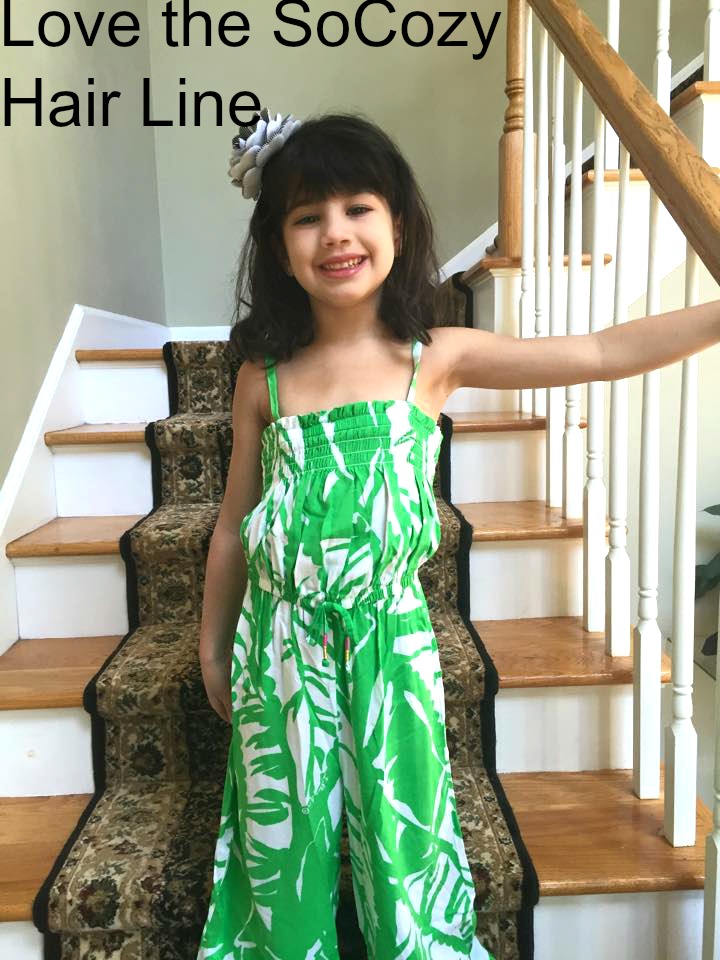 Cozy Friedman, the founder of Cozy Cuts for Kids in New York knew how important kids experiences with haircuts are. She also realized the products used at home can be just as important. This knowledge inspired her to develop the SoCozy line of hair care products for kids, and it is amazing. The SoCozy Professional Hair Care for Children is the first ever professional line of hair care products made with the finest ingredients, but gentle enough for kids. I love the SoCozy 3-in -1 Shampoo, Conditioner and Body-Wash because when you have three little kids you need to do the assembly line tub, and I cannot fuss with three different bottles of three different products for three different kids! It makes life much easier to know that it is gentle enough for the baby, but can still help detangle Hailey's mop of thick gorgeous hair.
Of course I totally depend on the Cinch Detangler and leave in conditioner for all my kids since both of my two younger kids were blessed with as much hair as their older sister! When you are trying to comb through three heads of hair what mom has time for tears and tangles!?
Now that Hayley is in school with other kids I've also discovered the Boo! Lice prevention products that are clinically proven to scare away lice. I cannot tell you ho happy I was to be able to send her to school in the midst of a lice breakout (if it hasn't happened at your child's school yet… it will!) and feel like she was protected against bringing lice home to the whole family. I now keep a stock supply in the closet for the next time that notice comes home that a child in her class has lice! I want to be prepared.  The line has many other great products that are perfectly suited to the busy little lifestyles of children, and Cozy Friedman even has a book out called Guide to Girls Hair, and now that I have a second daughter with the same luxurious mane of hair, I will need to brush up on my little girl styling tips.
Now you can get a great deal at Target for $3 off selected SoCozy products. Be sure to check it out today!