*This is a sponsored post with Learning Games. All my opinions are my own and not swayed by outside sources.*
Learning games from SimplyFun are designed to compliment and enhance homeschooling curriculum. Their board games are designed to build children's core thinking, academic, and life skills in order to help homeschooling children fully realize their potential.

Learning Games from SimplyFun are Simply Fun
SimplyFun offers a wide variety of learning games designed to go hand in hand with homeschooling curriculum. These games focus on different concepts for different age ranges, with learning games ranging in age brackets from toddlers all the way through teens. These games are specially designed to work with and compliment homeschooling curriculum, giving parents every resource available to help them realize their child's full potential through learning.
Here's a sample of some of the great learning games that SimplyFun has to offer.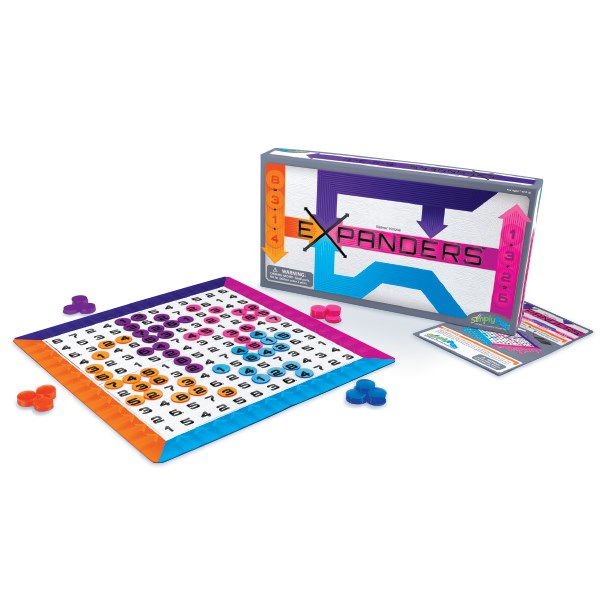 Toddlers
Tibbar's Find My ABCs & 123s: Alphabet, colors, counting, and early reading
Tibbar's Big Block of Shapes: Shapes and colors
Tibbar's Little Hands, Big Smiles Puzzle Pack: Three puzzles to build problem solving, shape, color, alphabet, and number skills
Preschoolers
Pass the Rooby Roo: Vocabulary
Buddy Hop: Memory, sequencing, and quick visual association skills
Color Huey & The Four Season: Colors, reading, and matching skills
Telling Time with Tibbar: Clock and time-telling skills
Early Elementary
Expanders: Basic math skills
15 to Zero: Matching, basic addition
Letter Slide: Basic spelling
Who's Like Me?: Emotion, empathy
Upper Elementary
Cash Out: Advanced elementary math, critical thinking
Shape Whiz: Basic geometry
Shakespeare: Literature and Shakespeare knowledge
Vinculum: Fractions
Kilter: Physics of levers and how motion works
Teens
Front Runner: Math factors
Formation: Math and critical thinking
Triage: Critical thinking
Word Bits: Vocabulary
What If Conversation Ring: Life skills relating to relationships, emotions, and making good choices
As you can see, the learning games from SimplyFun are designed to cover the core aspects of homeschooling as well as helping parents be teachers and councilors. These learning games can help parents pull out 100% of their child's potential, and SimplyFun's games have been shown to work well with autistic students as well.
My Experience with SimplyFun's Learning Games
I received Hook em, Whirlys World, and Fruit Flies learning games for review from SimplyFun, and I was thoroughly impressed. All three of these great learning games were fun for my kids, kept them interested, and taught them basic learning skills that will help them in their schooling.
Hook em
Hook em teaches counting, easy multiplication, and the concept of risk/reward. In this game, the object is to catch fish equal to the number your roll on your dice. The kids can choose to roll again to catch more fish or stop and bring in their catch. If they roll four nets, they lose their catch.
Whirlys World
This is a basic "reach the finish" line board game, but my kids really loved it. Players roll dice to make their way along the trail, completing odd & even cards and gathering Whirly tokens. The first player to reach Whirly in the garden's center. This learning game teaches odd and even numbers and early addition.
Fruit Flies
In this fast paced learning game, players receive a starting card with three elements: a number, a color, and a fruit. The object is to get three cards matching the elements on the first card they were dealt by being the first to cover it with their hand. This was the one my kids loved the most. It added in a sense of urgency as well as competition. This game teaches memory, coordination, and paying attention.
I'm a Believer in SimplyFun's Learning Games
Although, I don't homeschool my kids, I'm a believer in the learning games from SimplyFun. I think they're a great addition to any homeschool curriculum as well as any home in general. My kids loved the learning games we got to try out, and I think that's key. Learning is always more effective when it's fun. If you homeschool or if you just want to help your kids have fun while learning, I encourage you to look in to the learning games from SimplyFun.