*We work with Mamas and Papas on reviews. All my opinions are my own and not swayed by outside sources.*
Taylor is finally at the age where she is self-feeding so of course, I need a seat for her. While I love a high chair, in our house, they just take up too much room with three kids all over the place. Thankfully, now I found an ingenious concept in the Mamas and Papas Baby Bud Booster Seat! We love the Mamas and Papas brand and this seat did not fail to disappoint!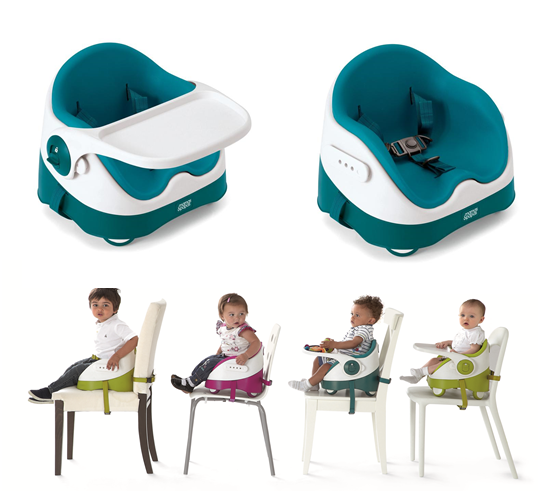 This booster seat was very easy to put together. Once it is set up, there is absolutely no work to do! It is has 3 stages for seating so you can use it as your child grows. I know right now Taylor loves to eat with us, so we use this booster right on our dining room seat. It easily fits most chairs securely, so you can boost your little one up to almost any table.  It is convenient and easy to use! We actually just bought one as a shower gift since we loved it so much!
It is the perfect booster seat for any baby and goes up to 3 years of age, so there is great use out of it!  Taylor loves sitting with us at the table and now she can do it! With adjustable, non-slip feet, two chair harnesses for extra security and a removable, easy clean tray, your baby will feel like part of the family – and because it's easy to carry and store, it's ideal for using when you're out and about. Baby Bud is comfortable and supportive for baby, and suitable from 6 months old, with a removable insert so it will give your little one a boost up to 3 years.

If you are looking for a booster seat, Mamas and Papas is for you!  You can also check out my Baby Snug review for another great Mamas and Papas product!