**I participated in an Influencer Activation on behalf of Influence Central for Kmart & March of Dimes. I received a promotional item to thank me for my participation.**
When my friend's daughter was born premature we all held our breath. The birth of a child is always a joyous occasion, but we knew that premature birth can sometimes come with complications, so we were on edge waiting to see how the health of her baby would be. It was surprising to learn at the time that the US has one of the highest premature birth rates among developed countries, a statistic I would not have expected. Premature babies risk serious health problems including lifelong disabilities, and sadly some babies born prematurely don't make it at all. In fact, according to the March of Dimes, it is the number one cause of death of newborns in this country.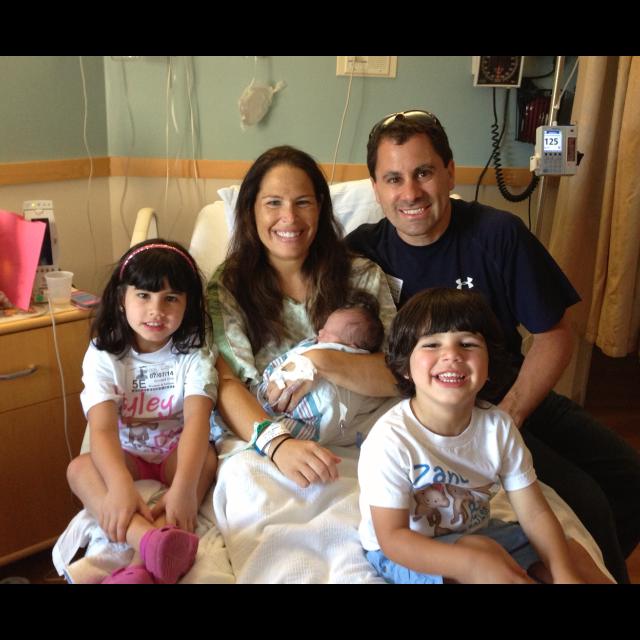 My girlfriend was one of the lucky ones, with her baby growing to full health without life long complications. The experience connected us to the March of Dimes campaign and raised our awareness about the amazing work and research they do  for maternal and child health. We have all heard of the famous March of Dimes walk, and a friend of mine now works with March of Dimes and is organizing the walk in my area. I will hopefully be taking part in it this year for the first time. It means so much to me on so many levels, as a mom, as a friend, and as a caring community member, that we will be raising important funds to support the March of Dimes, and in turn mothers and babies.
Another great way to contribute along with taking part in the March of Dimes walk, is through Kmart. Kmart is the largest corporate fundraiser for the March of Dimes, and will be kicking off the 2015 campaign with fitness guru Jillian Michaels.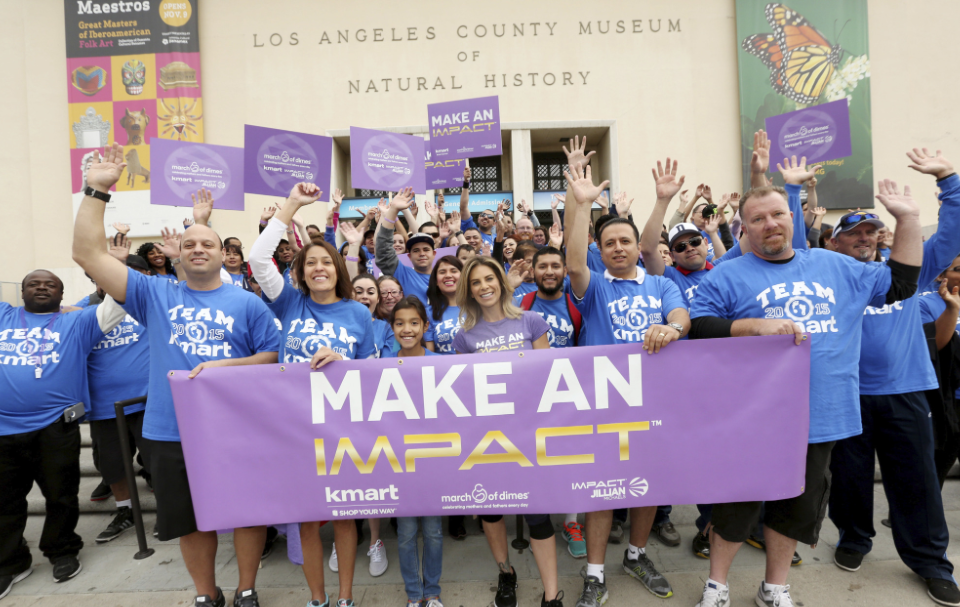 It turns out that Kmart has been supporting the March of Dimes for over 3o years! Their involvement has raised more than $125 million over that time period to help save the lives of newborns. Their contributions help to fund important research into the causes behind premature births and treatments for babies born early with complications.
There are three ways you can give to the March of Dimes through Kmart through June 20th by donation online through Kmart.com/marchofdimes, by purchasing Kmart's collectible puppy figurine where $1 will go to March of Dimes, or contributing in any Kmart store when you check out.By doing so you will be rewarded with a five percent back in points on your next qualifying in-store or online merchandise purchase.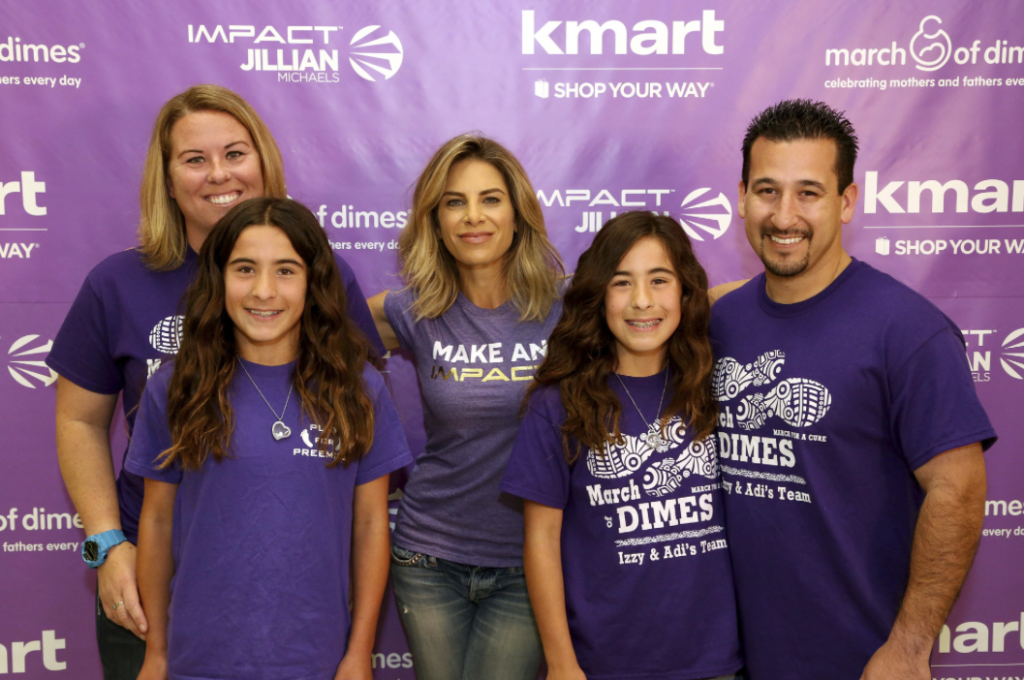 The March of Dimes has become an incredible resource on healthy pregnancy and delivery information, and a reliable resource for moms to get help with healthcare coverage, substance abuse issues, pre-natal care and screening and vaccines for newborns. I am proud to be doing my part by joining the March of Dimes in supporting mothers and babies when they need it most. As my friend and I watch all of our children grow up healthy, we wish the same for all mothers and babies. Supporting the March of Dimes reminds us of how fortunate we are, and helps us to feel that we are doing our part to support research and programs for other mothers down the road and their safe births and healthy babies.
Giveaway: 2 winners will receive  one (1) of two (2) exclusively designed Jillian Michaels/ March of Dimes t-shirts! Yes two winners. To see more, click the rafflecopter below. The only mandatory entry is to visit the Kmart's / March of Dimes website  and tell me what you learned. Please put all comments in comment section proceeding this post. US only. Good luck!
a Rafflecopter giveaway