**I received an all expense paid trip thanks to Disney and ABC studios. All my opinions are my own and not swayed by outside sources.**

Last week I got the experience of a lifetime by visiting Disneyland.  While my parents claim I visited Disneyland a few times growing up, I had absolutely zero recollection of it, so it was like visiting for the very first time. I even scored my "1st visit to Disneyland" pin when I arrived. While the whole day was purely magical (don't worry I will tell you all about what we did next week), I wanted to tell you about something very special going on exclusively at Disneyland now- The TOMORROWLAND Exclusive Sneak Peek!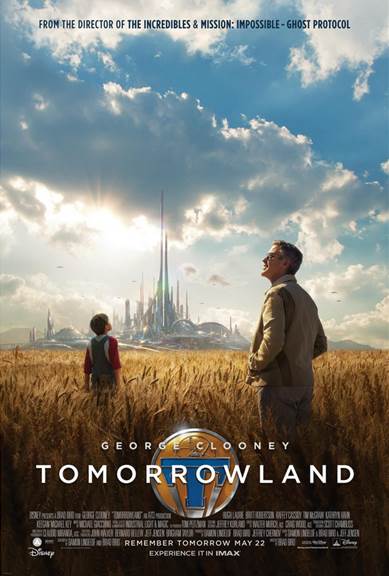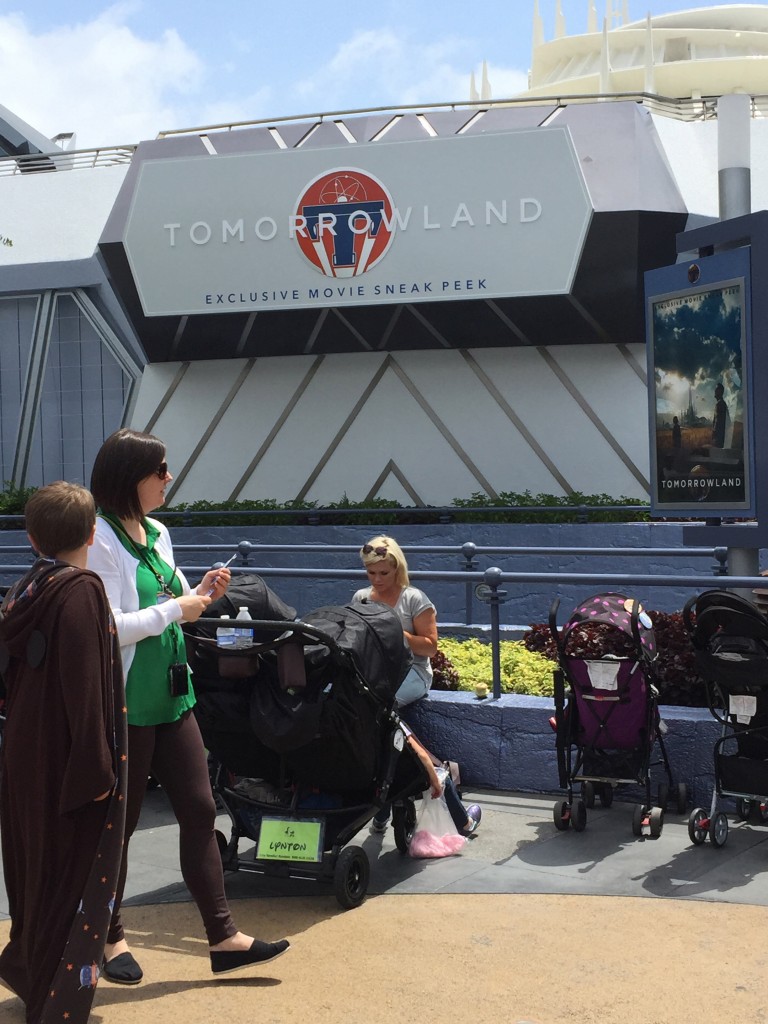 A few weeks ago I told you all about this exclusive peak  that you can watch if you visit Disneyland right now!  I was so honored to visit the Tomorrowland exhibit where I was able to see this all exclusive sneak peak of Disney's Tomorrowland along with a special exhibit behind the making of Tomorrowland. With this amazing experience, we were able to see a 12-Minute Sneak Peek including exciting, never-seen-before footage exhibit featuring the making of "Tomorrowland" with props, concept artwork, photos from filming, and images from the Disney Archives!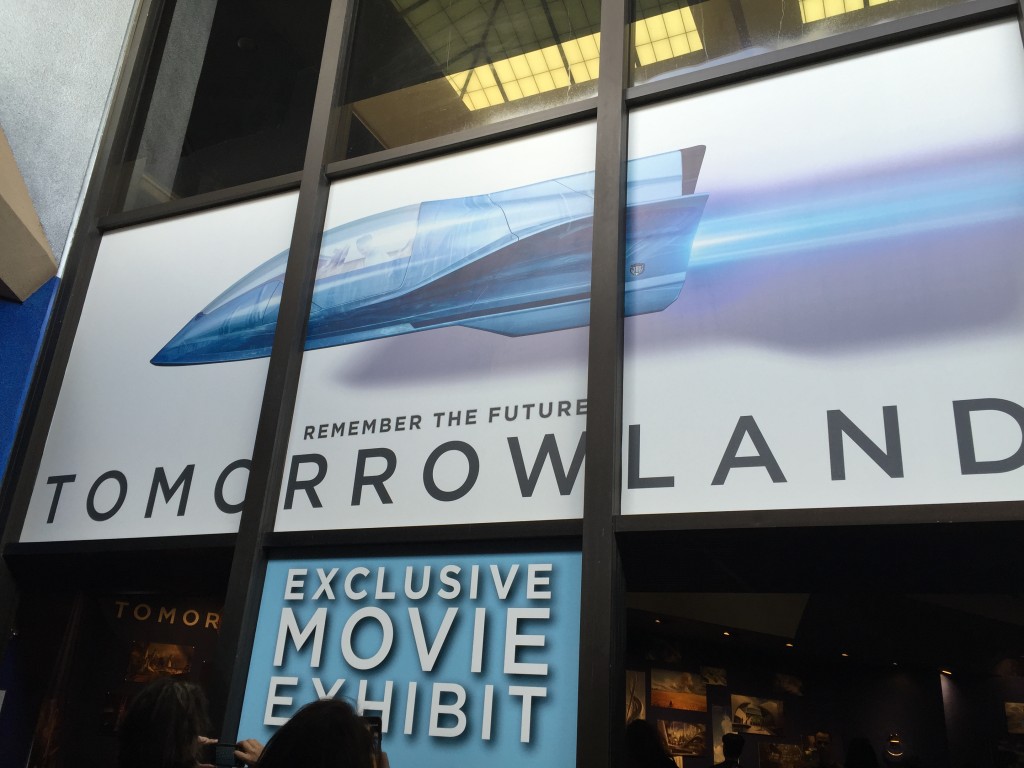 When we first entered the exhibition, we waited for our showing and we were given the chance to see the stunning visuals and signage from the movie Tomorrowland. When you watch the movie on May 22nd, you will notice that the World Fair is a big part of the setting for Tomorrowland and it was really neat to see the artifacts and images from the World Fair.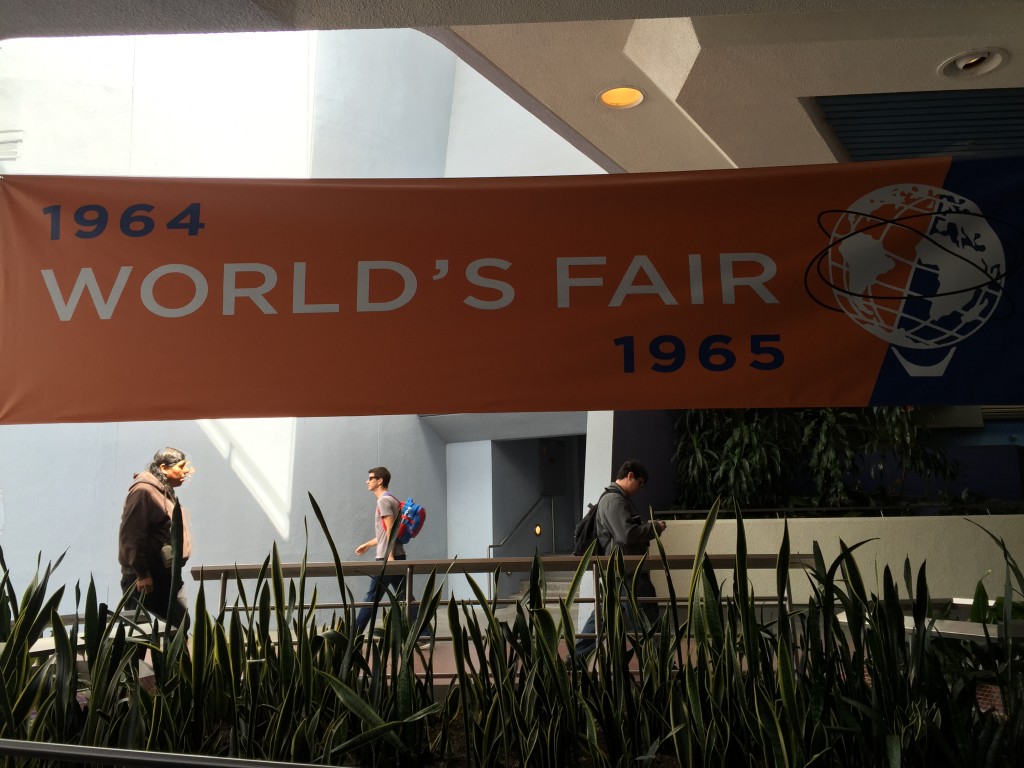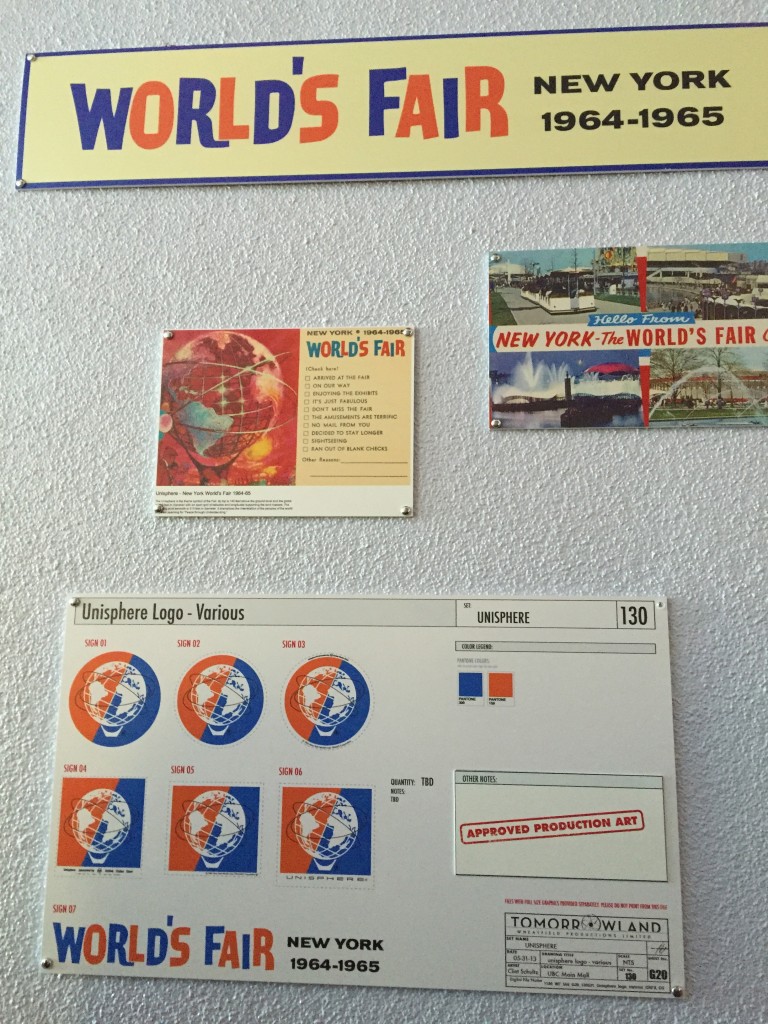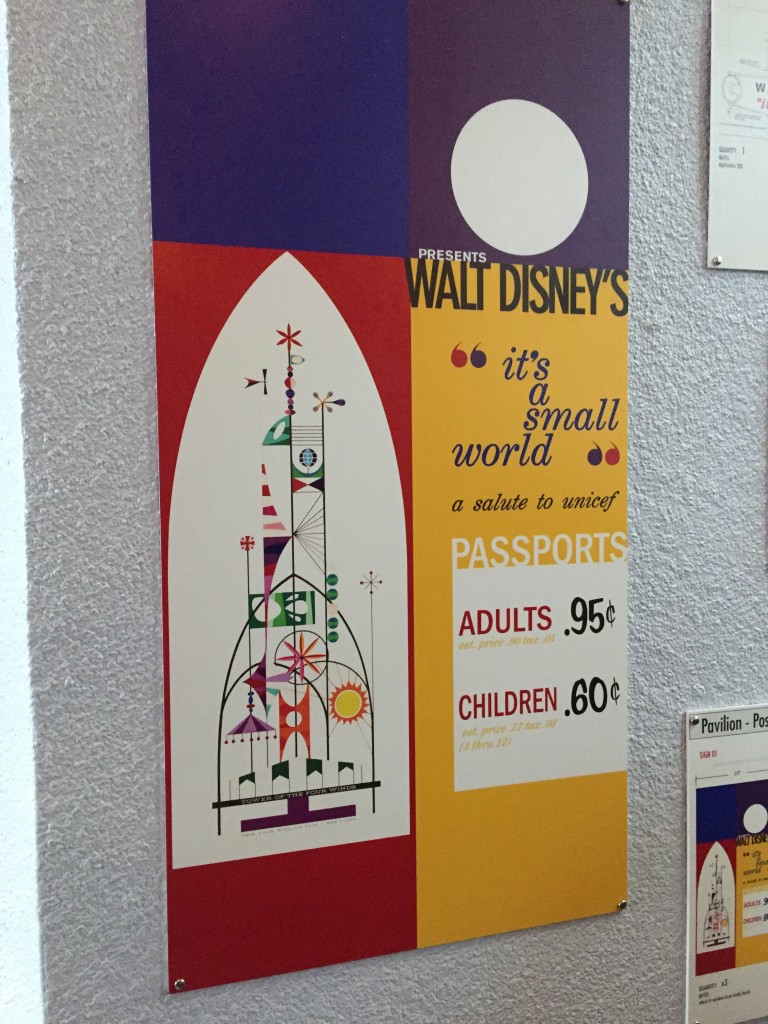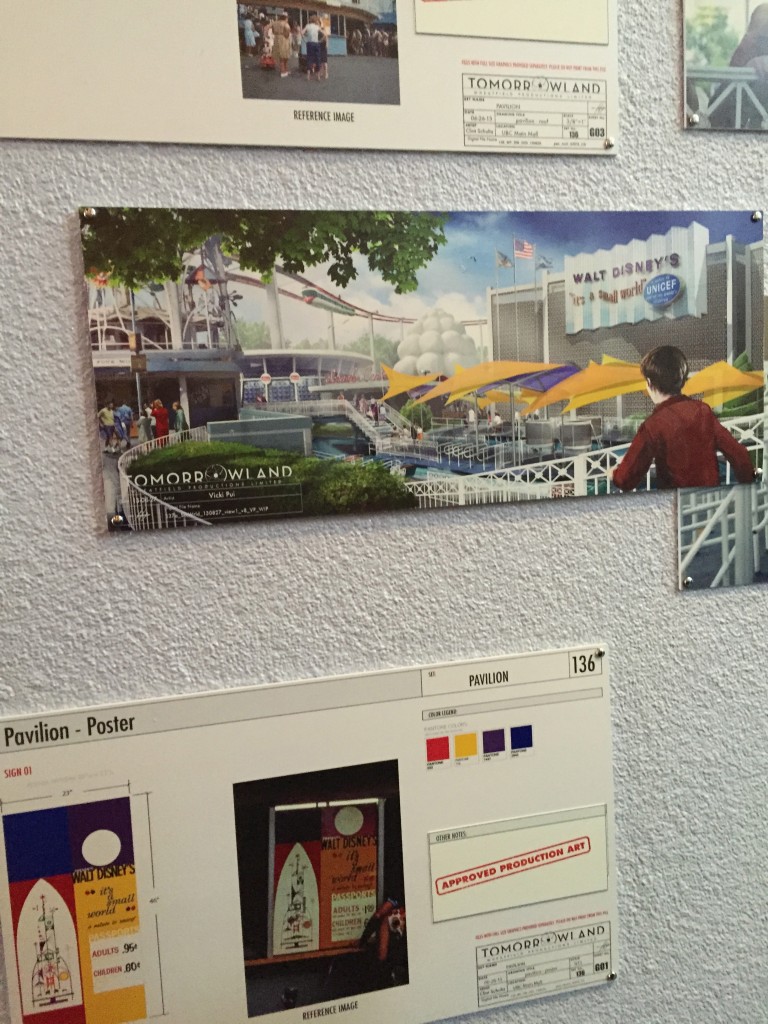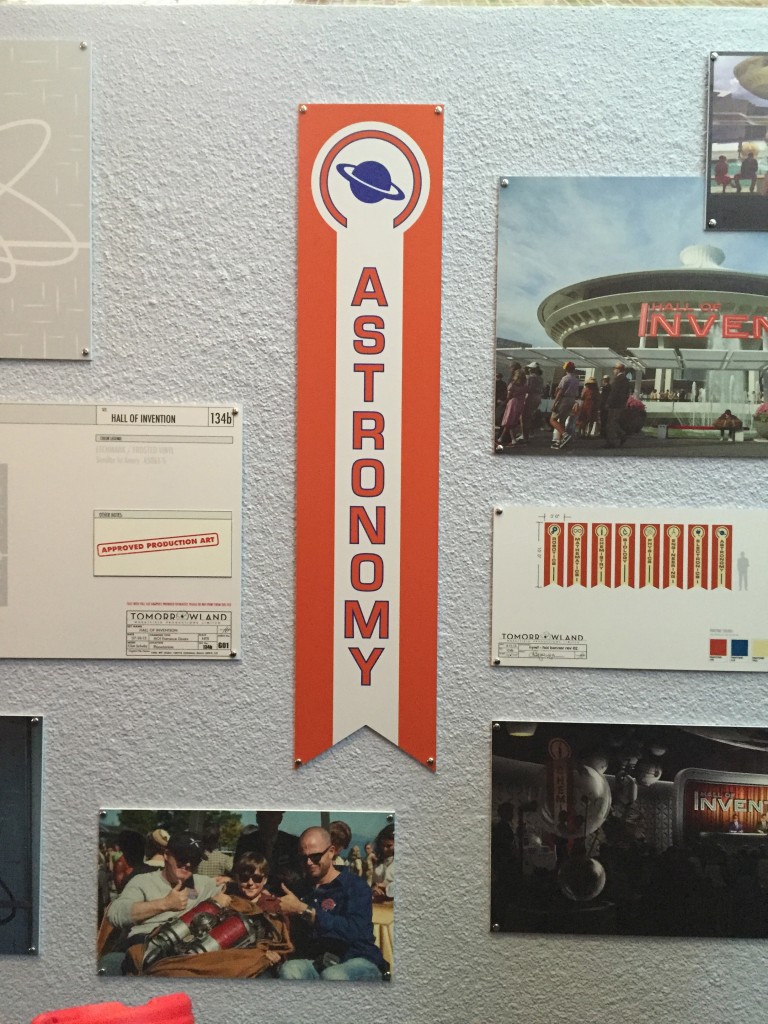 **Tomorrowland is the one section of the park that Walt Disney himself designed to be tied inexorably to constant change. After all, the future is always in motion, continually shifting as humankind's choices of the present remake the world ahead of us. 'Tomorrowland' is a state of mind. My hope is that the exhibit will convey some of the magic that went into bringing this land… and this movie, to life."-Brad Bird, director**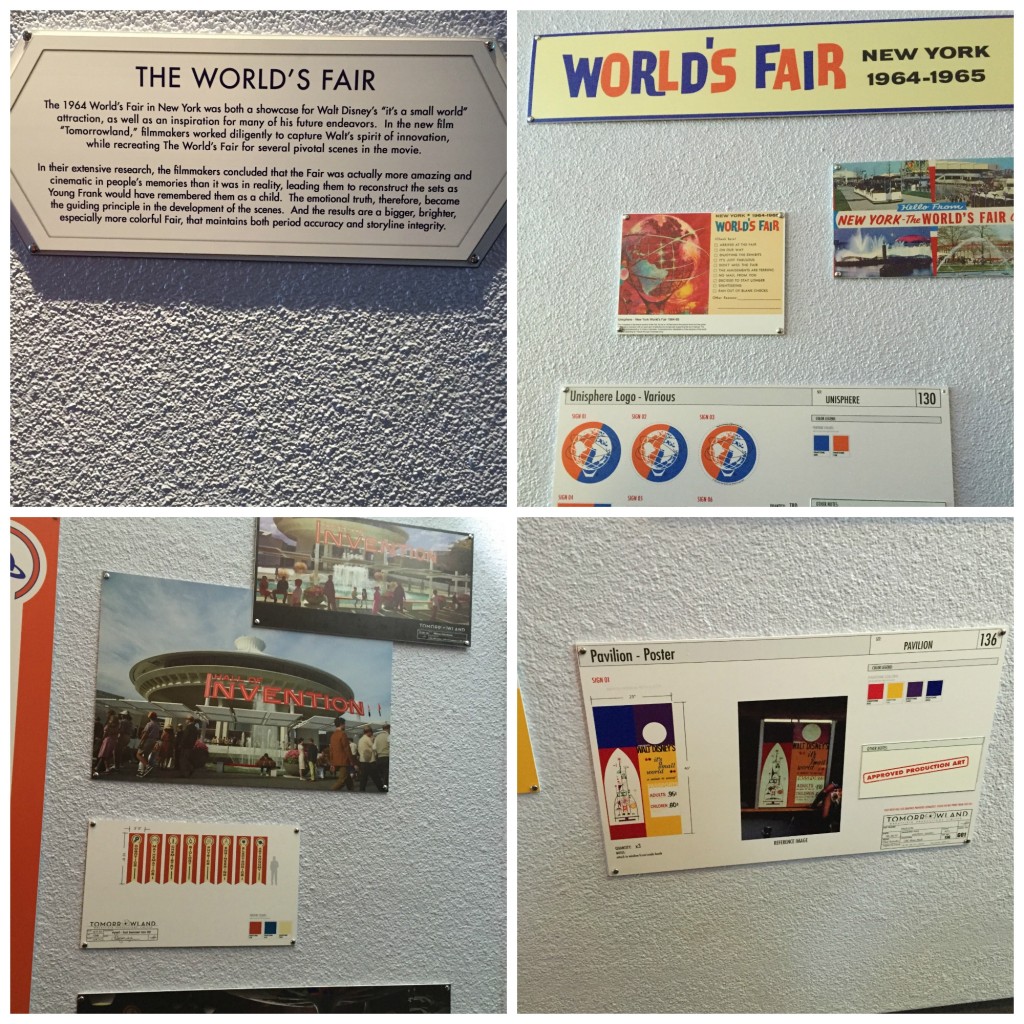 Once we saw some of the original artwork, we were led into the 12 minute sneak peak of this blockbuster movie. While the preview does not give much away about the plot of the movie (it is secretive for a reason and you will want to watch to see why), it does give you a much broader idea surrounding some of the characters and the scenes in this extended preview. Even though we saw the movie the night before attending this preview, once I saw the preview it made me want to see it all over again. I have to wait till May 22nd like the rest of you though!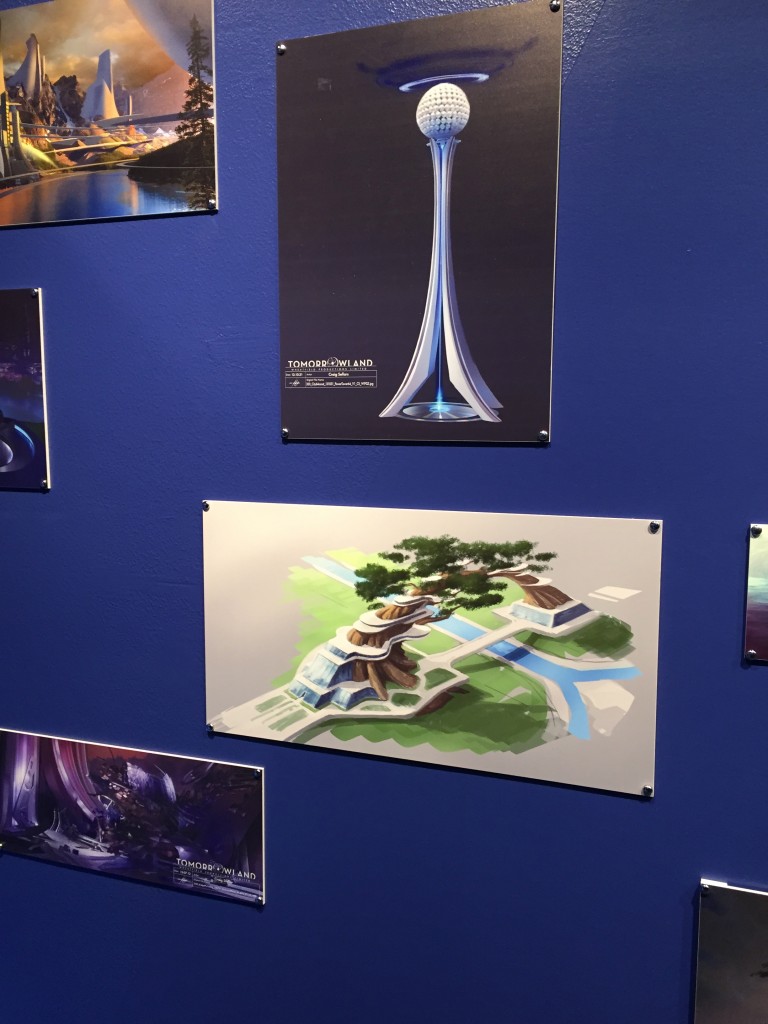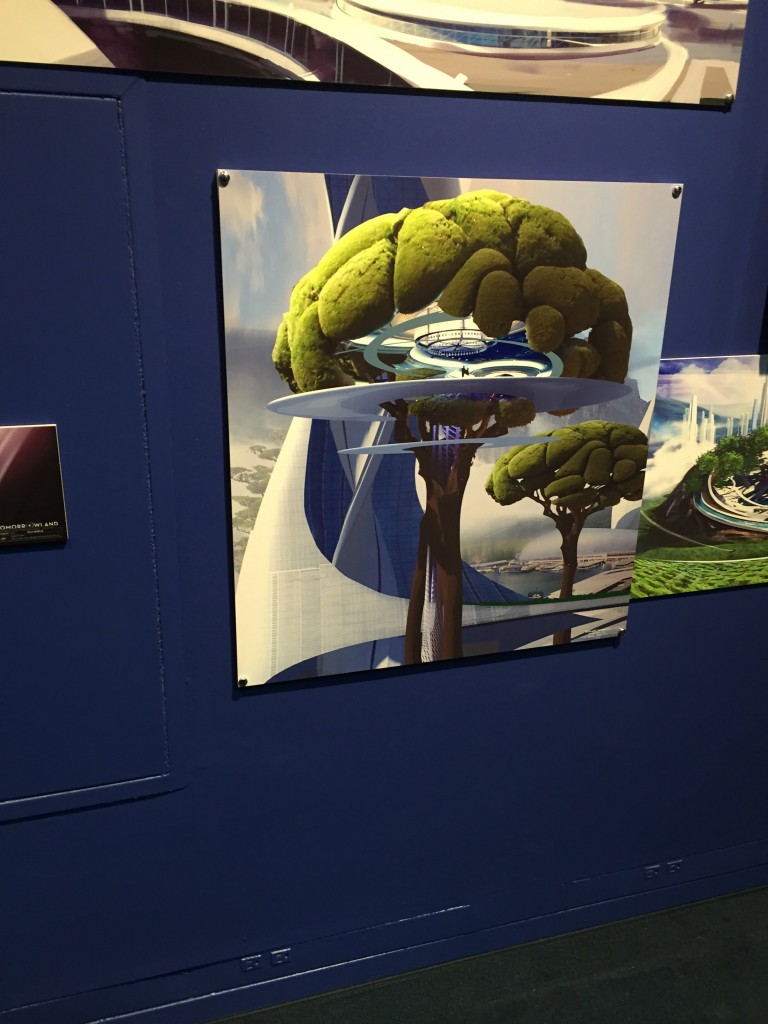 After the preview was over , we existed the theatre into the  Exclusive Movie Exhibit where they had actual props from the movie.  What they used in filming the movie, was actually in display right before our very own eyes. For example, we were able to see the layout of the famous scenes in Tomorrowland and were given a visual depiction of the movie with signage and props. The Hall of Imagination was another sight not to be missed!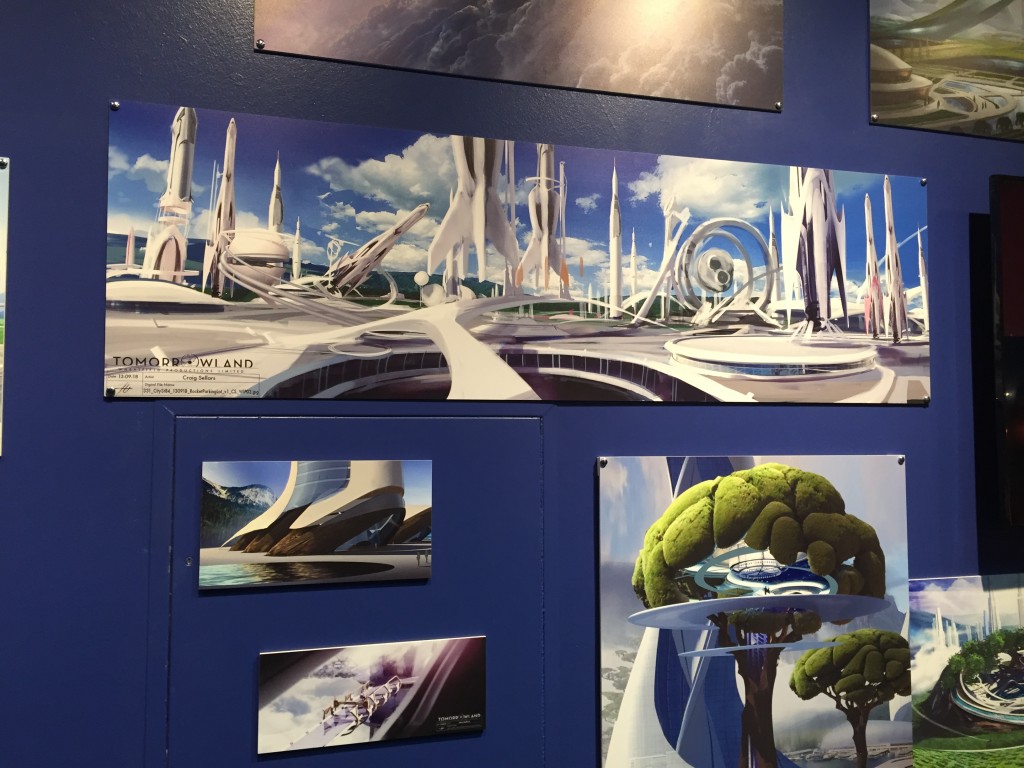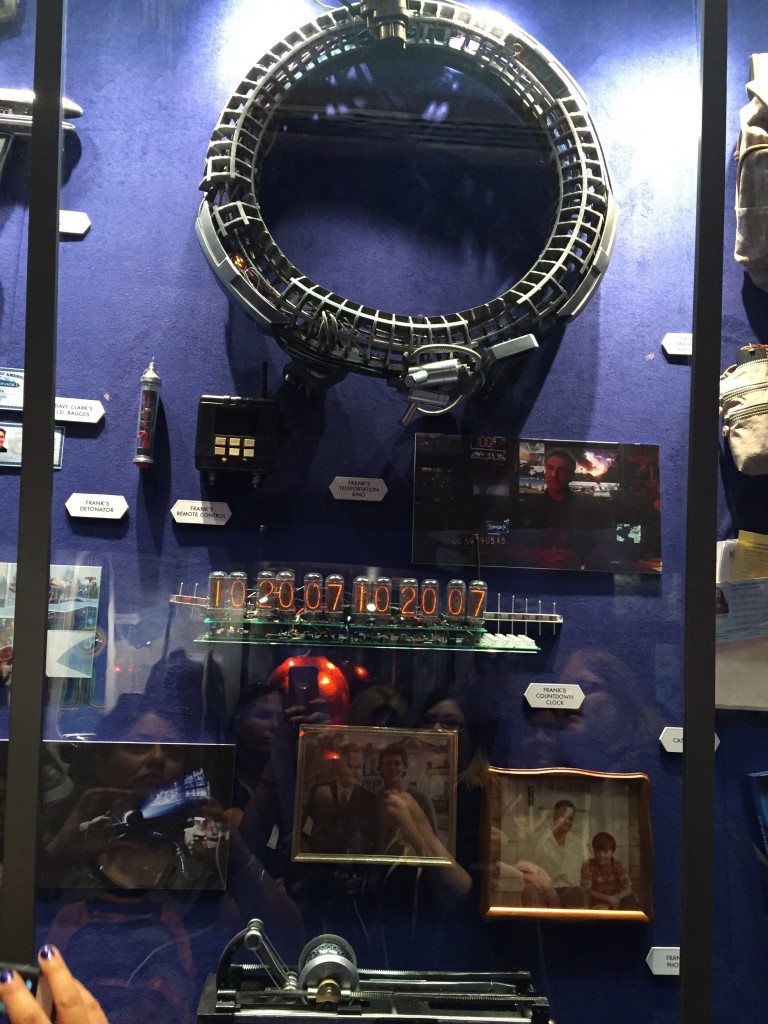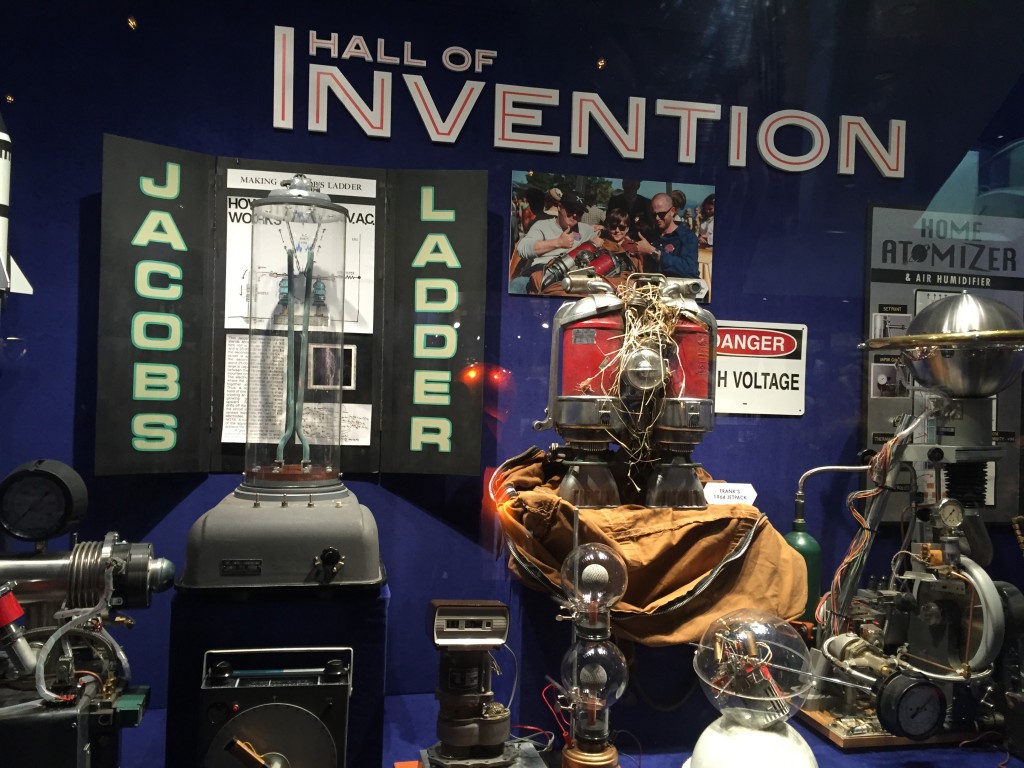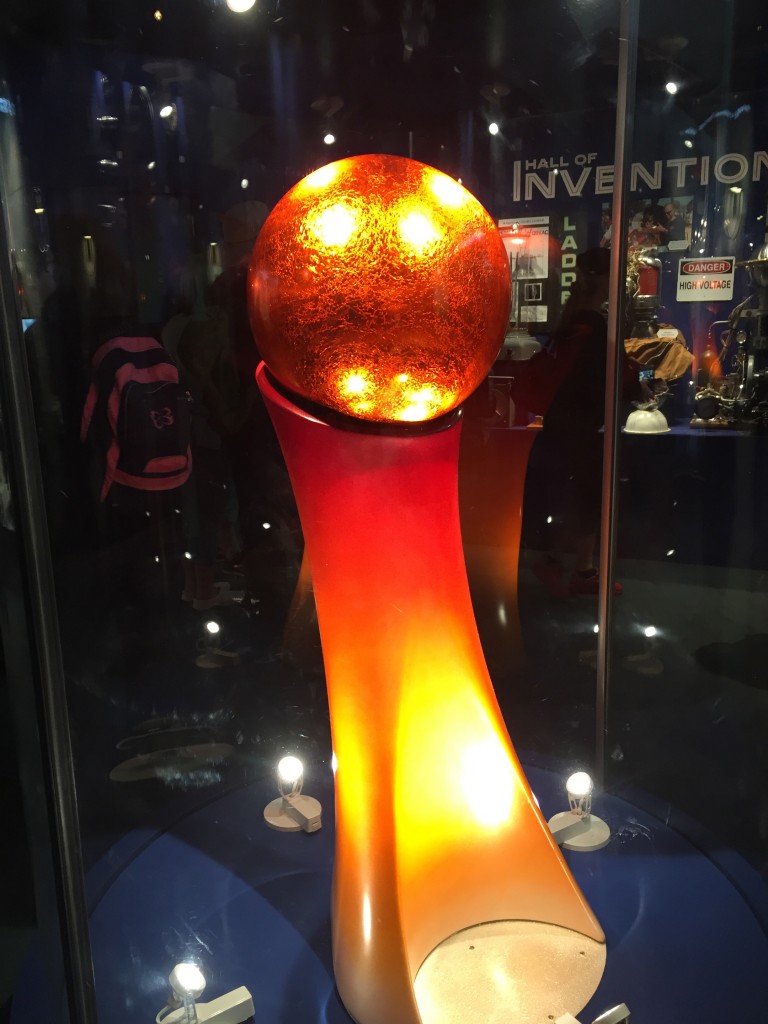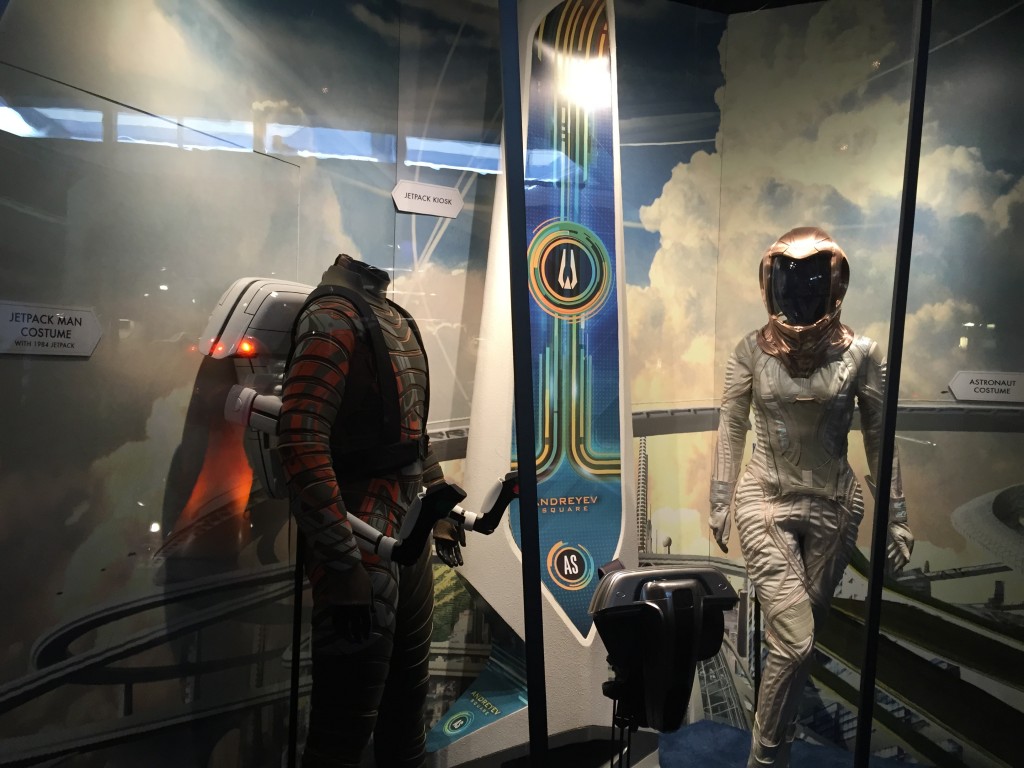 What an incredible day it was and part of the reason was attending the sneak peak of Tomorrowland, along with seeing all the actual props and such. It made the movie truly come together for me and made me get even more excited to see it again!
Also, if you are planning a trip to Disneyland now is the time because they will be having the  Disneyland Resort Diamond Celebration beginning May 22, 2015 (opening night of Tomorrowland). This spectacular will be celebrating 60 years of Disney magic with three new nighttime spectaculars, dazzling decor and an exciting sweepstakes that will award authentic diamonds and one-of-a-kind prizes to some lucky guests.
Nighttime will glitter as never before with three, sensational shows that expand the 60-year tradition of innovative and immersive storytelling: the brilliant, high-energy "Paint the Night" parade and "Disneyland Forever" fireworks spectacular at Disneyland Park, and the all-new "World of Color – Celebrate! The Wonderful World of Walt Disney" at Disney California Adventure Park. In "World of Color – Celebrate!," Mickey Mouse and award-winning actor Neil Patrick Harris will tell the story of Walt Disney and the Happiest Place on Earth with film, animation, music and spectacular fountains.
The electrifying new shows will premiere during a 24-hour party that inaugurates the Diamond Celebration, from 6 a.m. Friday, May 22, until 6 a.m. Saturday, May 23, 2015, local time.
Be sure to check this out today and enjoy!
Also, don't forget that May 22nd is your opening day for the riveting Tomorrowland movie! 
**From Disney comes two-time Oscar® winner Brad Bird's riveting, mystery adventure "Tomorrowland," starring Academy Award® winner George Clooney. Bound by a shared destiny, former boy-genius Frank (Clooney), jaded by disillusionment, and Casey (Britt Robertson), a bright, optimistic teen bursting with scientific curiosity, embark on a danger-filled mission to unearth the secrets of an enigmatic place somewhere in time and space known only as "Tomorrowland." What they must do there changes the world—and them—forever.
Featuring a screenplay by "Lost" writer and co-creator Damon Lindelof and Brad Bird, from a story by Lindelof & Bird & Jeff Jensen, "Tomorrowland" promises to take audiences on a thrill ride of nonstop adventures through new dimensions that have only been dreamed of.**