*I work with and am compensated by Whole Foods. All my opinions are my own and not swayed by outside sources.*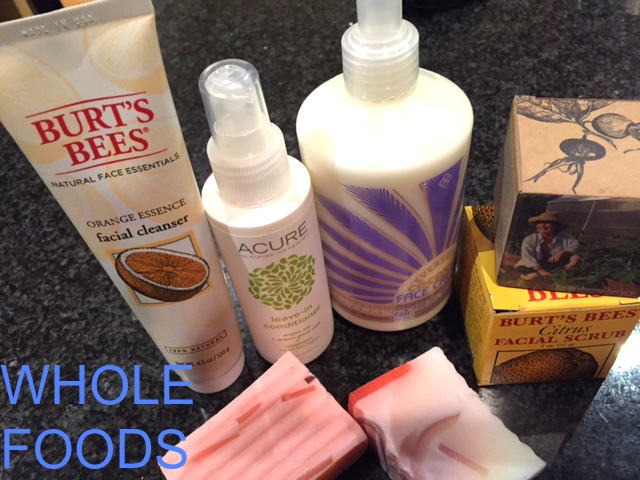 What's "green," responsibly sourced and tested under strict quality standards? No, it's not just food at Whole Foods Market® – it's beauty, too!!
Right now at Whole Foods Market, they are asking you to swap out your current products for those organic brands at Whole Foods. Between now and March 24, Whole Foods Market is hosting the first-ever Beauty Week, where they celebrate all things beauty with events, classes and promotions! This is nationwide and will be happening until the 24th so do hurry!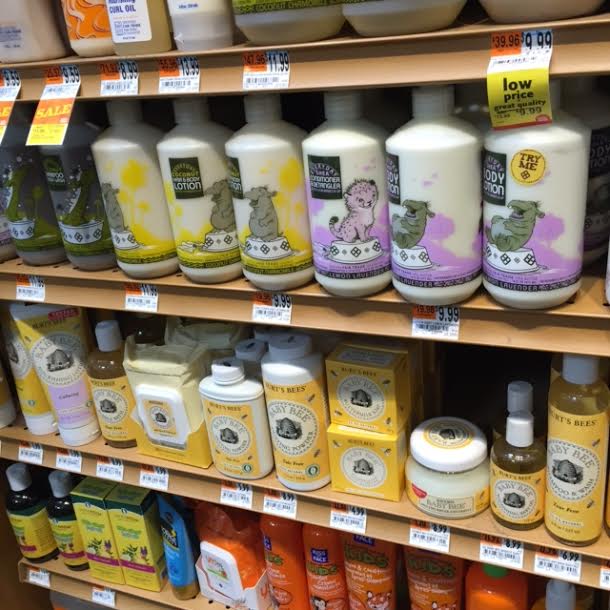 At Whole Foods you can find many great brands including Acure for skincare, Alaffia for lotions/shampoos/body washes, Mineral Fusion and Gabriel for cosmetics and Trilogy creams/cleansers. Trilogy is the newest brand to hit Whole Foods Market shelves!
This week, I went there and saw that you can get your own beauty bag at such fantastic prices! What could be better than that?! During "Beauty Week," all Whole Foods Market locations will offer a limited edition "Hello, Beauty!" bag for $18 (valued at $60), that are made with 100 percent cotton recycled saris from RIJI Green, a business committed to ending human trafficking. Each Acure Cell Stimulating Facial Mask, Giovanni 2chic Ultra Repair Shampoo, Pacifica Eye Shadow Duo or Lipstick, Trilogy Vital Moisturizing Cream and Gabriel Mascara, plus $5 in beauty coupons.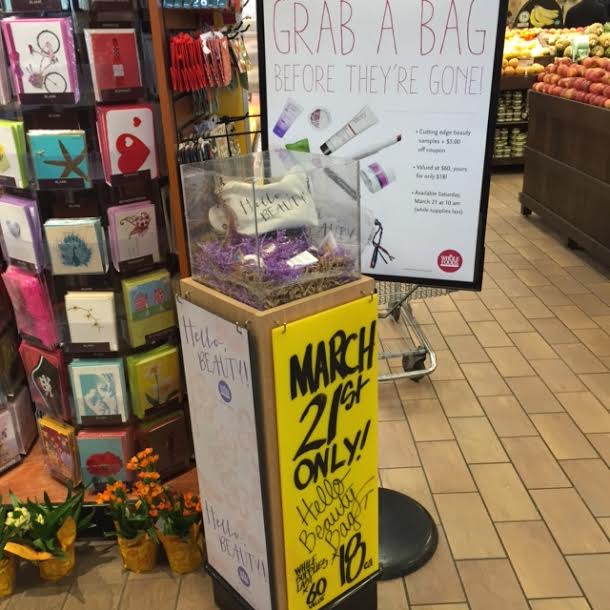 For me, I decided to make a brand switch by trying out the Burt's Bees facial scrub and facial cleanser. I am a huge Burt's Bees fan but never had the chance to try out those two products yet. I absolutely loved the way my skin felt after using the scrub and cleanser. My skin felt radiant and alive!
I also bought the Everyday Coconut Face Cream for nighttime replenishing wish is good for all skin types. The smell of this lotion is to die for!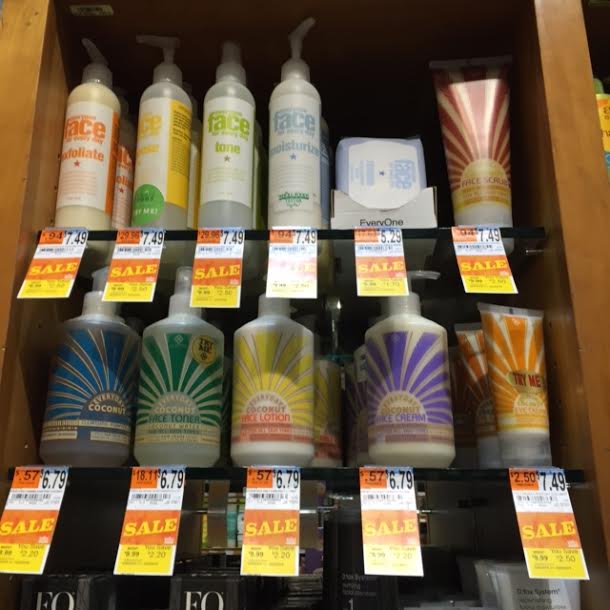 Don't forget that Whole Foods has so many wonderful soaps in a huge variety of smells including lavender and coconut to name a very small few.
I ended my weekly switch by trying out the Evanhealy Chamomile Eye Care Cream with Sea Buck and Tamanu.
Be sure to head to your local Whole Foods this week so you can go green with your beauty routine!  Whole Foods Market has been lauded for its beauty department standards over the years. In 2012, the company was named "the leading national retailer" in personal care product safety by the Campaign for Safe Cosmetics. The grocer was also named runner-up in the Sustainable Beauty Awards' "Sustainable Leadership" category in 2014. Last month, Giuliano was named one of the "50 Most Powerful Women in Beauty" by Women's Wear Daily.
Happy shopping!