Happy weekend everyone! Sorry I did not put up on laughs last weekend but it was my birthday weekend so I was busy:) I hope you all have a great weekend with whatever you do!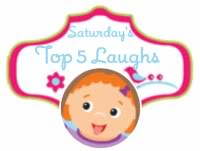 As always, come link up any cute or funny post. Definitely check out the other posts who link up as they all provide a great laugh. Feel free to take my button or share on social media, although this is not necessary, just appreciated. Have a great week!
My top five laughs:
5. Hayley is my little fashionista these days. The other day she got herself dressed and decided to wear two different sock colors. I told her to change them but she said, "No mommy..This is style!" LOL!
4. Zane loves Taylor so much but sometimes is a little aggressive with her. The other day he went to give her a hug and she squeezed back and took his hair in her hand. She yelled at him, "Stop Tay..You are not being nice."
3. A little over a month till I go to Disney with Hayley for the Princess Half. She told me that she was going to come to the finish line but she can't run with me because she hates running. Umm…You are 6 girl!
2. Taylor is sitting up by herself these days without any problem. When I go sit next to her, she just giggles for some reason. I have no idea what is so funny about me.
1. One of my LOVES: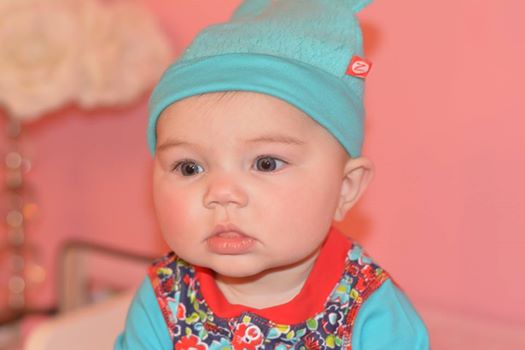 Now your laughs: