*I work with P&G on promotions. All my opinions are my own and not swayed by outside sources.*
Babies "R" Us and Pampers are ringing in the New Year with some exciting news! Pampers Swaddlers and Sensitive Wipes have won the 2015 What-to-Expect Mom's Love -It Award!  Babies "R" Us offers award-winning brands that are perfect to help celebrate all of your baby's milestones – from Pampers, the #1 choice of hospitals, Dreft, the #1 choice of pediatricians and even Duracell, the #1 trusted brand of parents, pharmacists, and first responders. Moms can feel confident walking into Babies "R" Us knowing she can get ALL the products she not only loves and trusts, but NEEDS to ensure a safe and seamless milestone moment. Because let's face it; moms always end up using more than they think especially when it comes to laundry detergent, diapers and batteries right?
So, I became a mom to beautiful Baby Taylor in July. I can't believe she is now 6 months!
I am now a third time mom but each time I see my kids reaching a new milestone, it just puts a huge smile on my face.  Even though I witnessed my other two reaching the same milestones, there is something special each time another child reaches a special point of his/her life. As for us, Taylor has reached two main milestones over the last 6 months.
Her first milestone was seeing this amazing smile: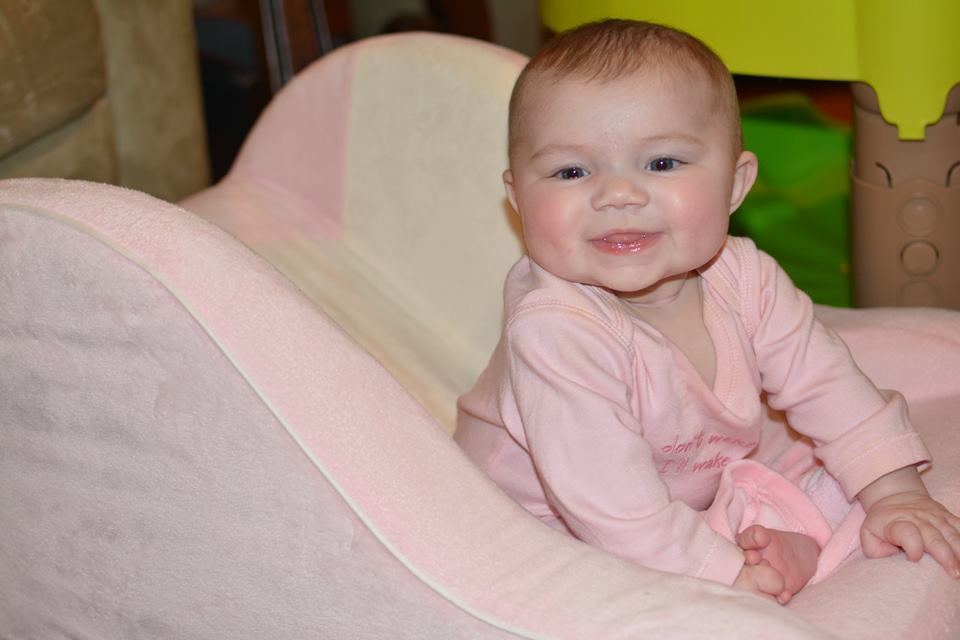 Her second milestone was seeing her learn to sit up. She can now sit up unsupported and it is the neatest thing to see. I can't believe she went from this itty bitty thing to a little young lady who is now sitting up!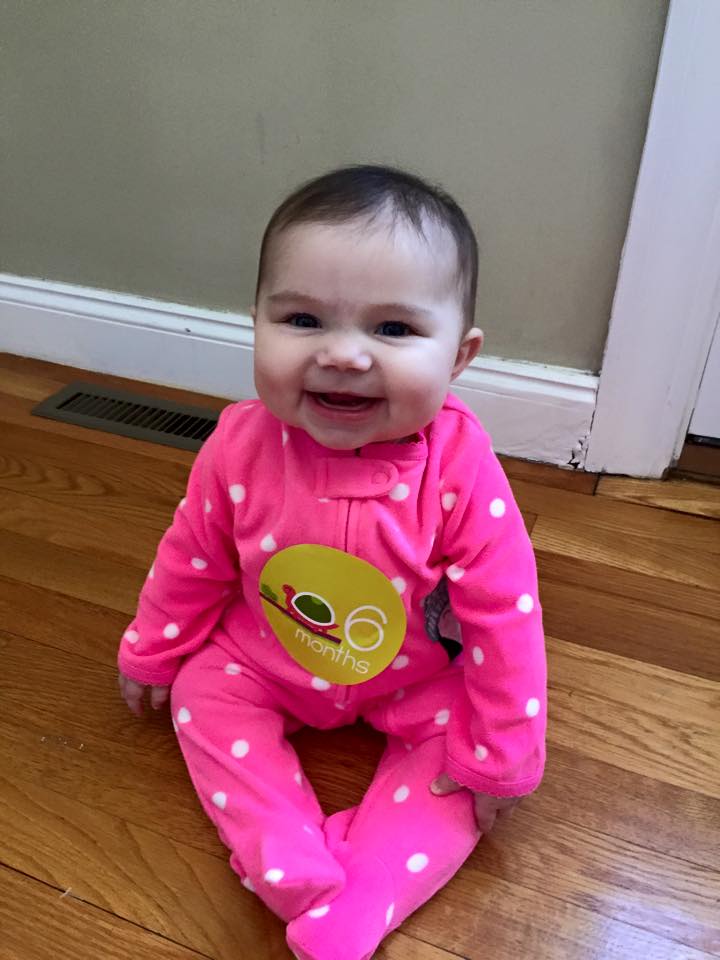 For all these amazing milestones, I definitely turn to Babies R Us and Pampers to help us reach these wonderful journeys we are currently going on! So, if you are all going through the special "firsts" be sure to turn to your local Babies R US to help you!
There is a special offer that ends tonight so be sure to take advantage of it: With a purchase of Pampers Jumbo Pack diapers or Easy-Up training pants, Pampers value box of wipes (13x) & Dreft 50oz detergent, you will receive a $10 Babies "R" Us gift card!
I will be back with another great offer and a giveaway next month! Stay tuned!