**This shop has been compensated by Collective Bias, Inc. and its advertiser. All opinions are mine alone. #PreparetoParty #CollectiveBias**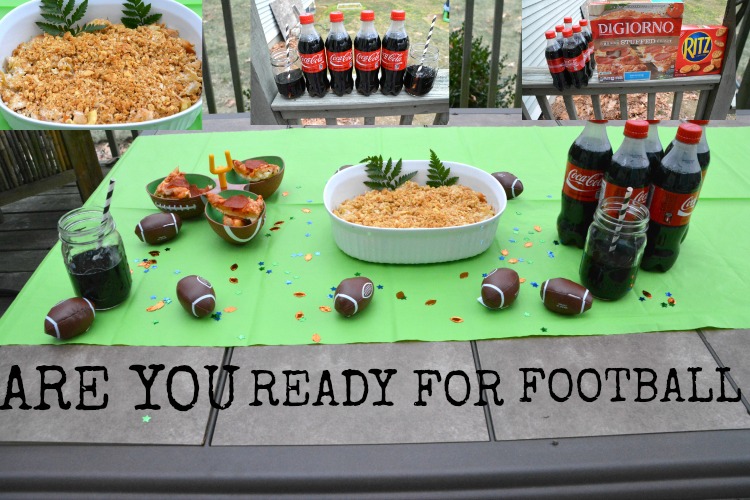 T minus 2 weeks and the big football game will be on! Are you as excited as I am?! While I absolutely love watching the big game on television, what I love even more about that Sunday, is the eating part. Don't laugh- I know you all love the food spreads at the football tailgating events just as much as I do. This year, we are having some friends over so I need to go all out with my football spreads. If there is not delicious food, then my guests will be quite disappointed. For this reason, I turn to some of our football staples including Coca-Cola, DiGiorno® Pepperoni Stuffed Crust Pizza & Ritz Crackers! With these delicious foods, I will be the hit of the party come the Big Game in a few short weeks. Oh, and I can't forget the awesome Creamy Cheesy Casserole I made for the game too.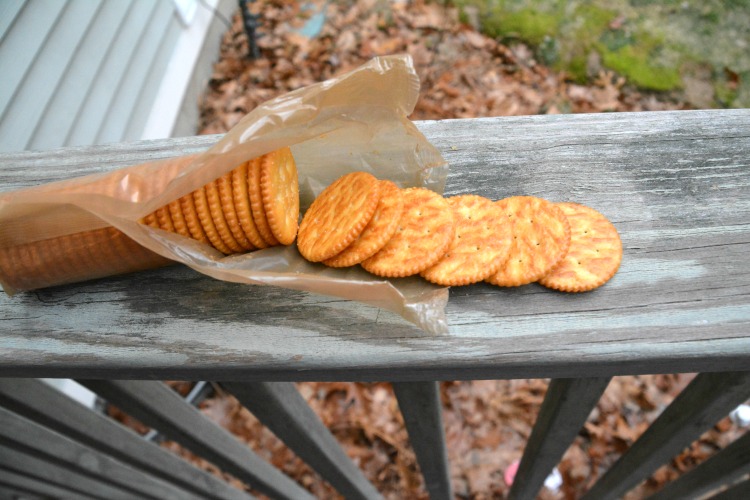 One night as I was heading to bed, I realized that what we did last year for the Big Game just would not work out anymore. We ordered in food last year and not only was it expensive but by the time the food came, it was cold. This year, I am going to be making all my own food and this way, I know there is enough of it and with the rollback prices of my favorite food items such as DiGiorno® Pepperoni Stuffed Crust Pizza at Walmart, I know I am not going to be spending an arm and a leg.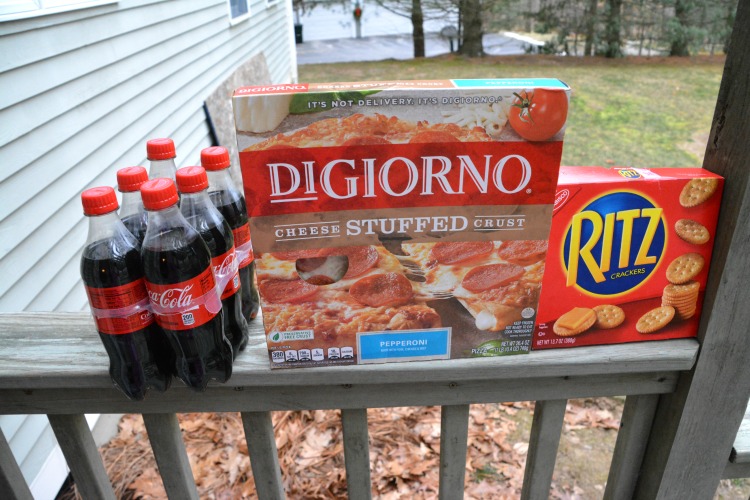 Since we anticipate around 20 people over our house for the big game, I decided I definitely needed to do a test run of my fun Game Day table spreads. Besides making sure that I will be set with food come the big day, it would also give my family a chance to enjoy the food again for the other big game coming up this weekend. So, off to Walmart I went to pick up some football essentials such as Coca-Cola (found in the soda aisle), DiGiorno® Pepperoni Stuffed Crust Pizza (found in the frozen pizza aisle) & Ritz Crackers (found in the cookie aisle). With the great rollbacks going on now, it is essential you pick up these game day foods.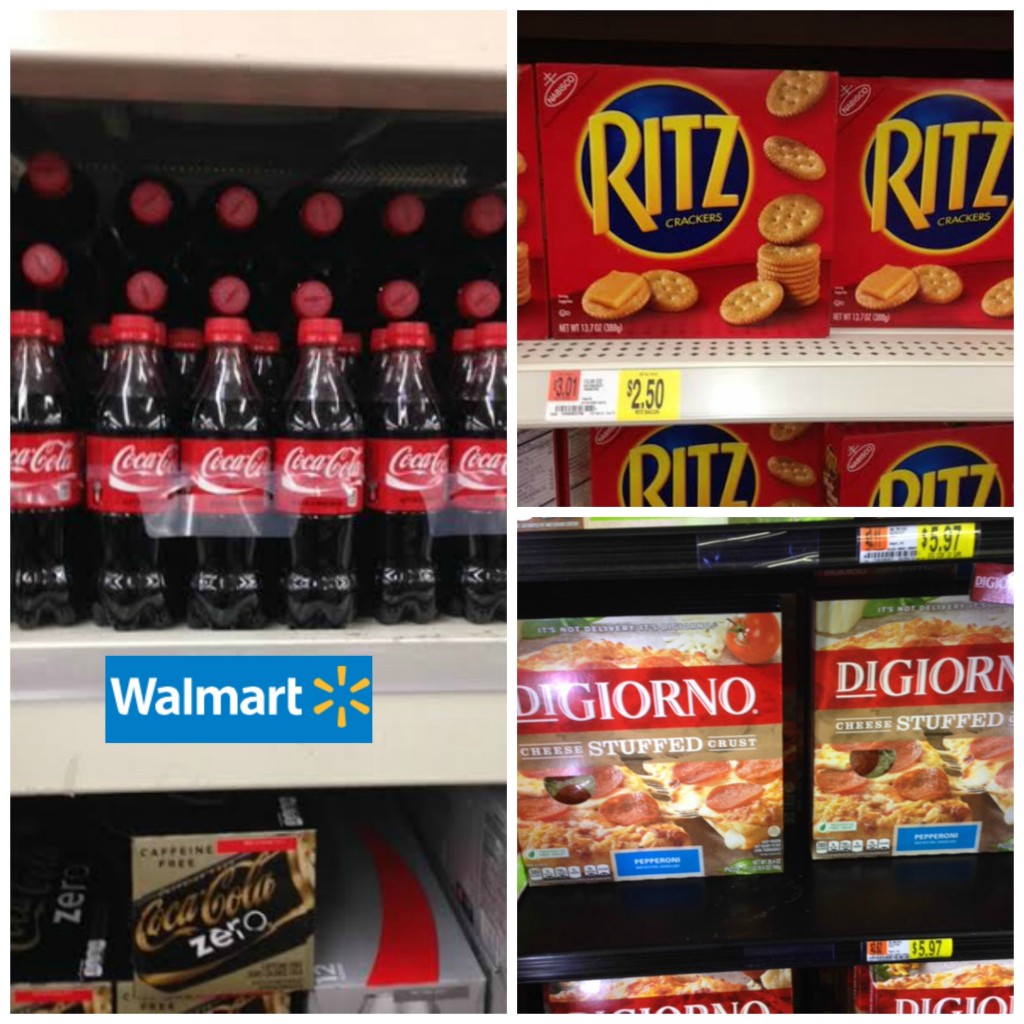 When I got home, I decided to lay out my food and drinks just like I will do in two weeks time. After all, I want to make sure my table is perfect before my friends come over to watch some football.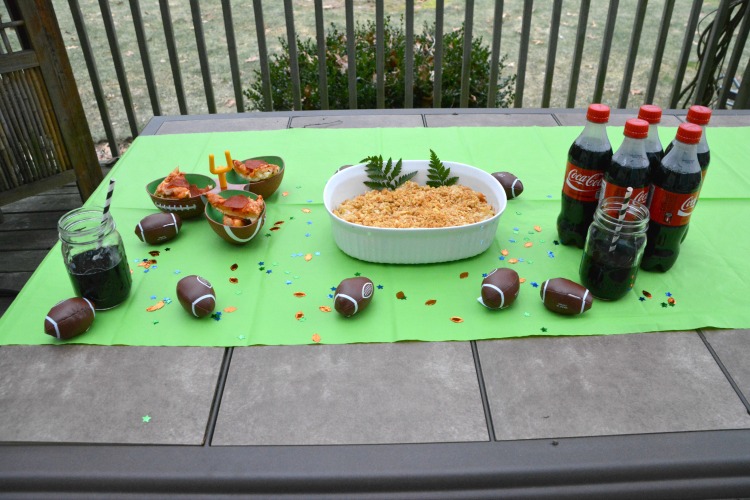 To make things more fun, I took the DiGiorno® Pepperoni Stuffed Crust Pizza and cut them into triangle pieces. When I was on my Walmart shopping trip, I found the most perfect plate to put all the pizza cut-ups into to. While the pizza is delicious per slice, I thought cutting them up would make it a perfect food item to grab during the commercials. With DiGiorno® Pepperoni STUFFED CRUST® Pizza you know you are getting the freshest food because each pizza is made with real mozzarella cheese and California vine-ripened tomatoes. Put them in your oven and in no time, you will have piping and fresh food!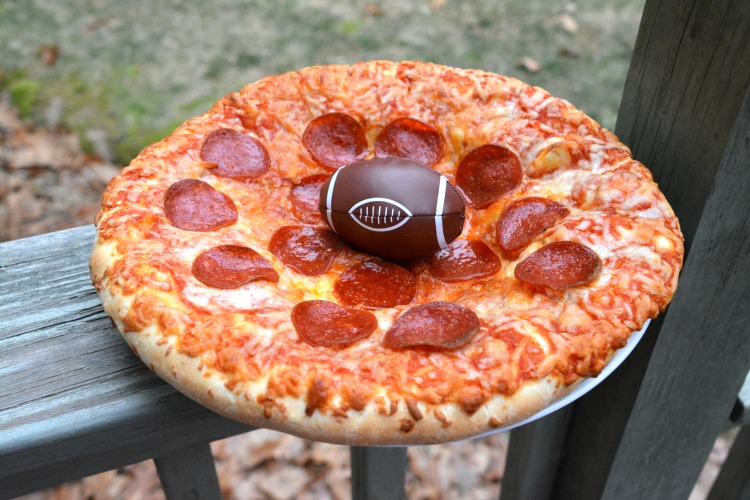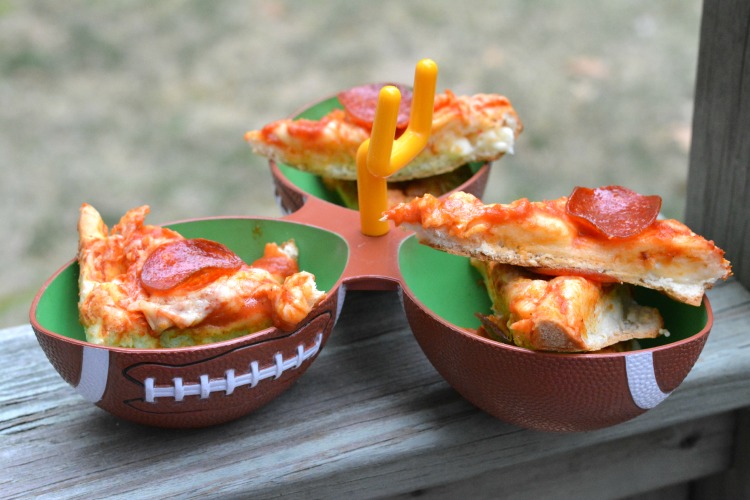 I also decided to use my Ritz Crackers to make the perfect Big Day recipe. I am known for my creamy cheesy chicken casserole and I happen to know that if I make it for the big game, it will be devoured in two seconds flat. I make this recipe a few times a year and it is gone before I even have time to sit down and eat it. This is the most perfect game day food recipe!
Marshmallow Cherry Fruit Dip

-Ritz Crackers
-Cut up Strawberries
– 1/2 cup cherry juice
-1 jar of marshmallow cream (7 oz)
-1 container of low fat cream cheese (8 oz)
Directions:
1. Blend Marshmallow Creme with Low Fat Cream Cheese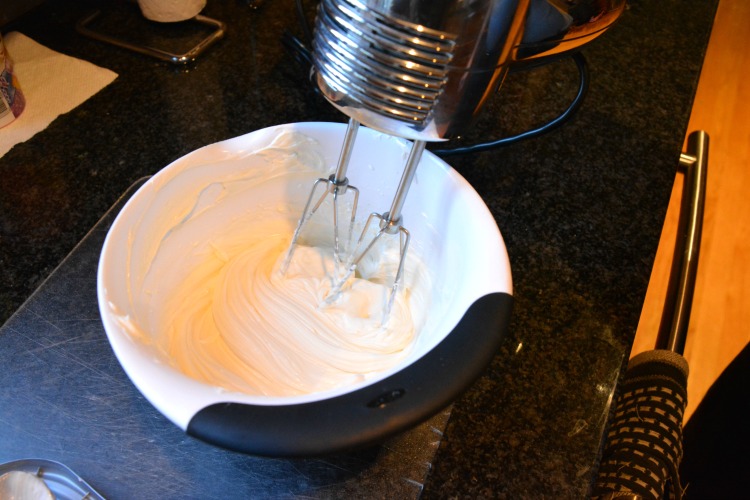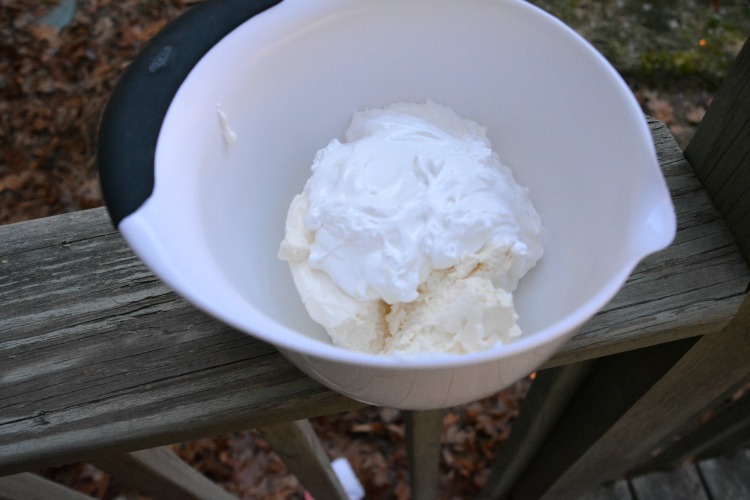 2. Add in 1/2 cup cherry juice to the mixture. Mix well.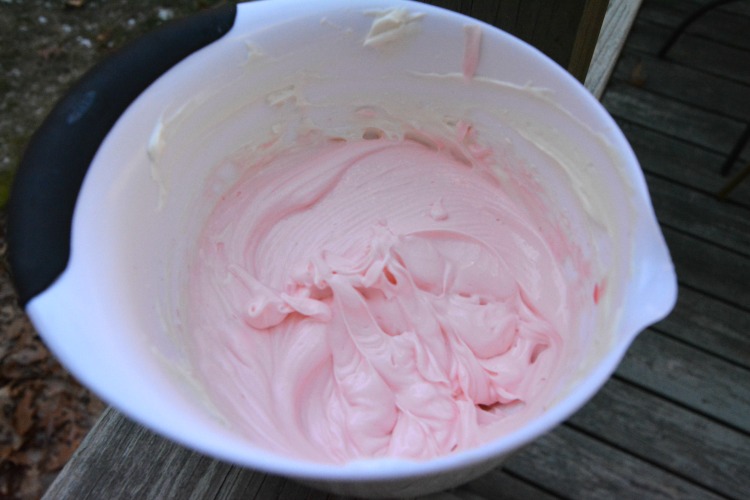 3. On top of Ritz crackers, add Marshmallow Fruit Dip and top with a slice of strawberry. Enjoy!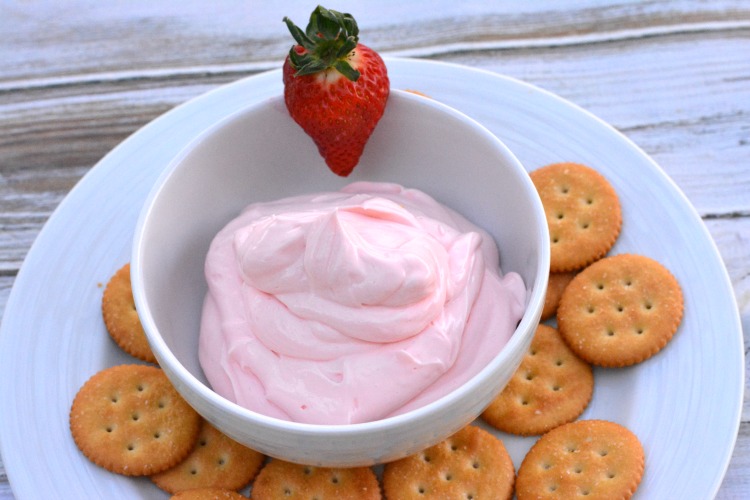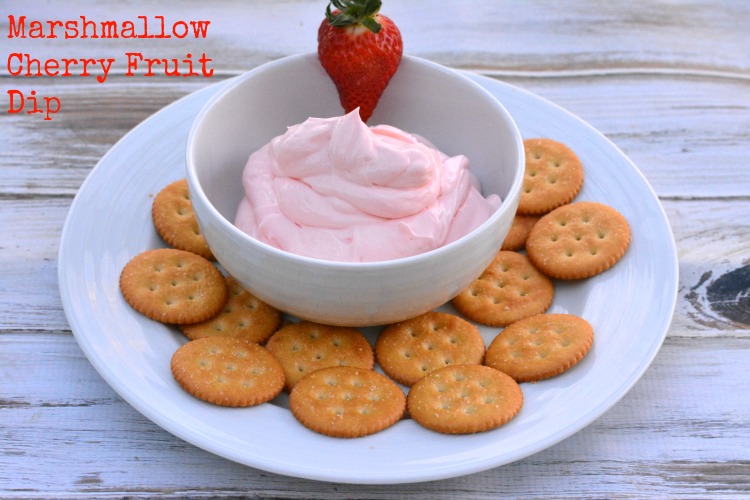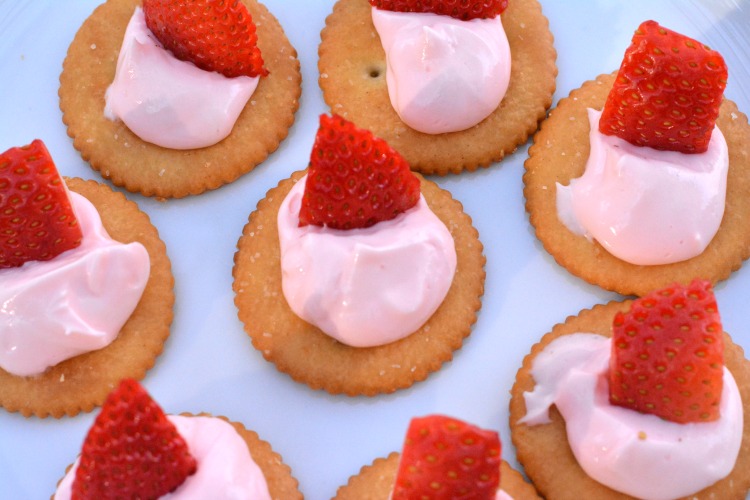 Finish off your meal with delicious Coca-Cola and you will be all set on game day. Don't forget that you can buy the Coca-Cola classic in six packs of half liters each, for easy consumption on game day. No more wasting a whole bottle when you can give your guests each an individual Coca-Cola.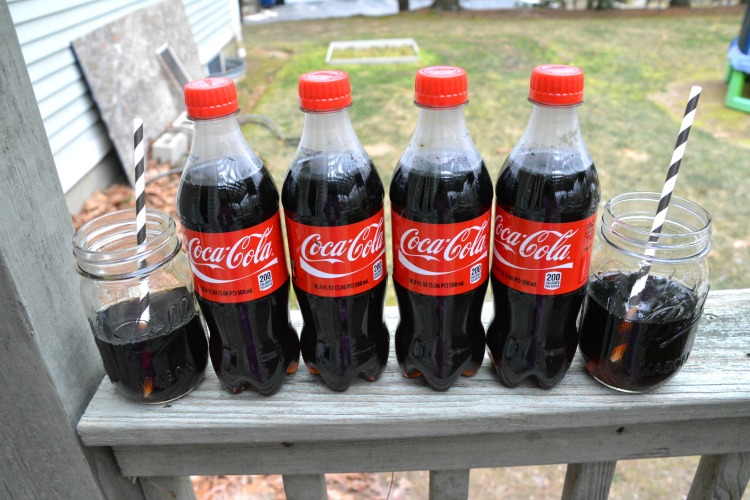 No matter what you do for the Big Game, make sure you are prepared with the food! Pick up Coca-Cola, DiGiorno® Pepperoni Stuffed Crust Pizza & Ritz Crackers today at Walmart to get you started on the fun of the big game. Enjoy!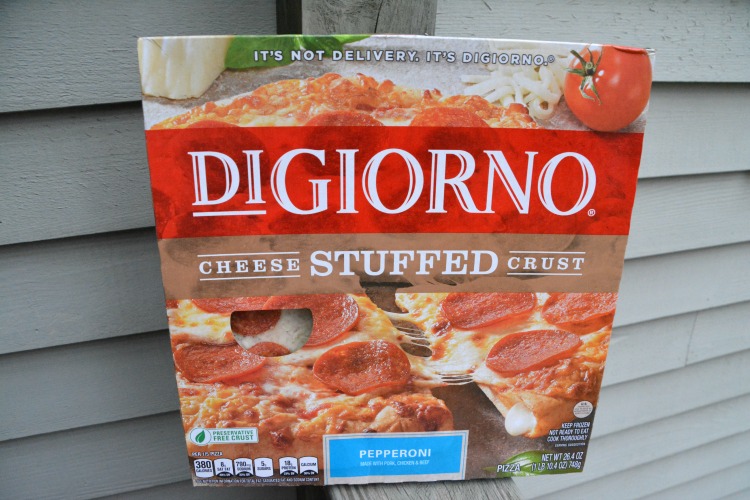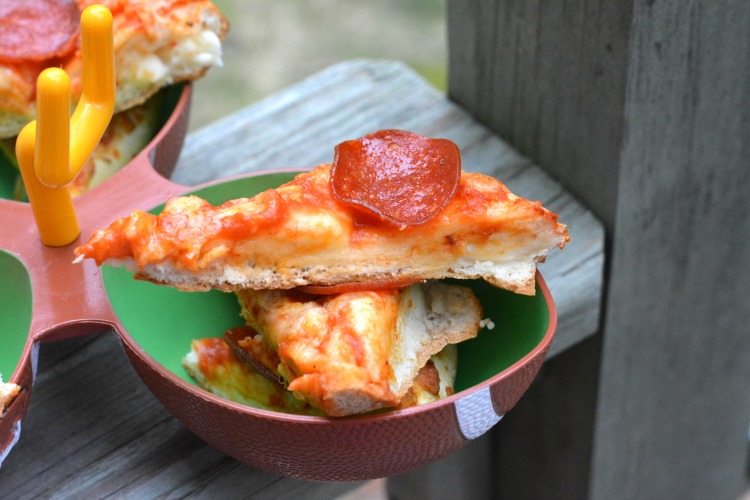 What do you all do for the Big Game??