**This shop has been compensated by Collective Bias, Inc. and its advertiser. All opinions are mine alone. #SeasonedGreetings #ad**
I can't believe that Chanukah starts in one week from today. Just coming back from our annual Disney trip, I need to majorly start getting ready for the holiday season. In our family, we celebrate both Chanukah and Christmas, so it is full speed ahead until January 1st. While I love the holidays, there is some major preparation that is needed to pull off both holidays and I am always on the hunt for some great holiday party recipes. Since Chanukah is the first holiday coming up, I need to come up with some delicious party food for our annual Chanukah party at the temple next weekend.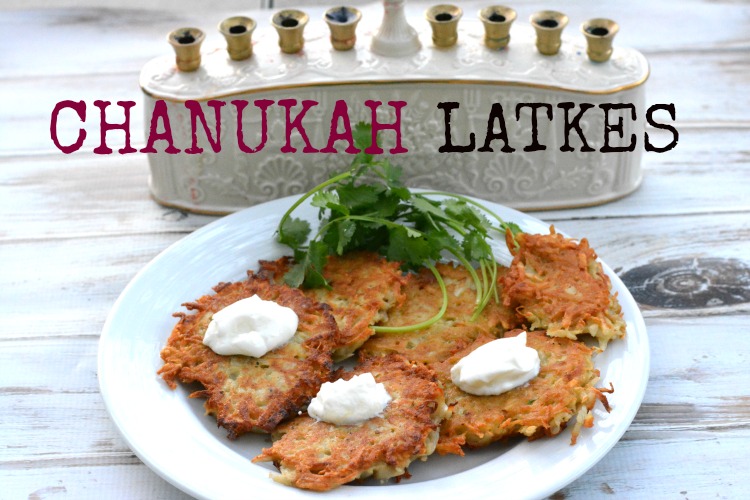 When one thinks of Chanukah, the first food choice that always comes to mind is potato latkes. If you are unfamiliar with a latke, they are essentially pancakes made of shredded potatoes.  My mom has a fantastic recipe that I have been making with the kids each Chanukah but this year, I am spicing things up. This year, I am going to fry my latkes and add in Tabasco Green Jalapeno sauce to the mixture.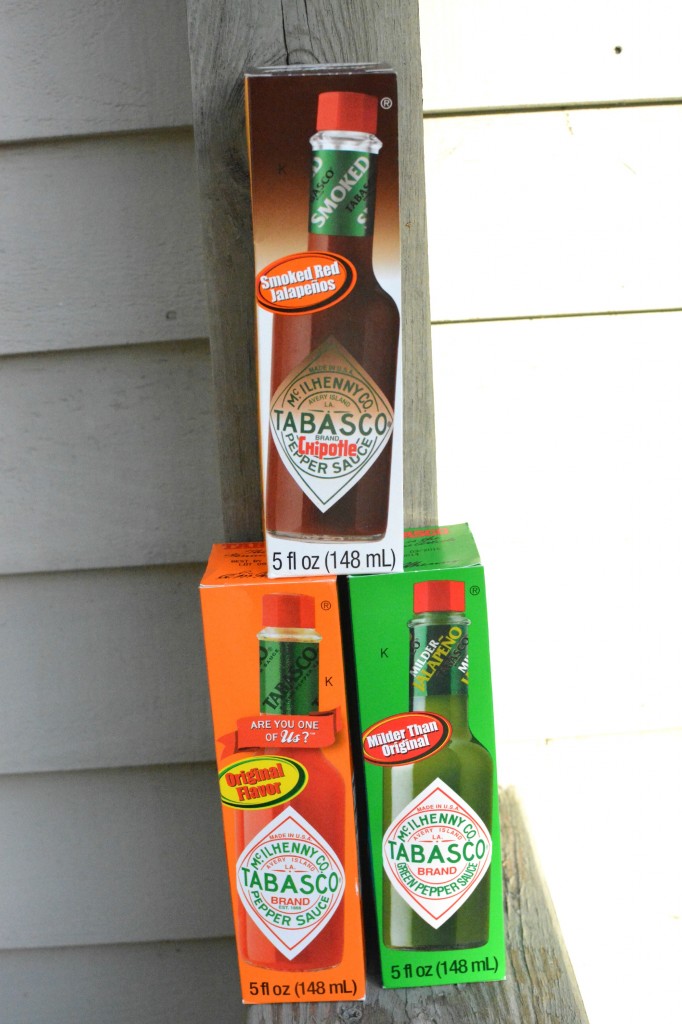 Okay you might all be asking why Tabasco sauce? Well, the answer is easy. I am addicted to the Tabasco brand and making my foods more versatile. The Tabasco Green Jalapeno sauce can add some great smoky and savory sauces to any holiday recipe you plan to make this season. Tabasco sauce makes a great flavor enhancer and can be used is so many wonderful recipes. For me, I am going to step up my latke recipe and add in these delicious flavors.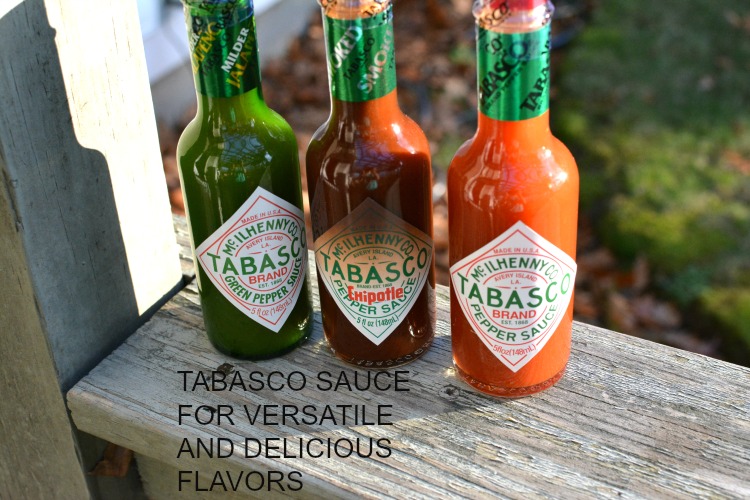 My first step in preparation for my Chanukah potato latkes was to head to Publix and purchase the Tabasco sauce. I scored big time because in my local Publix when I purchased 2- 5oz. flavors of Tabasco sauce, I got one free. A true score if you ask me for this hot sauce addict!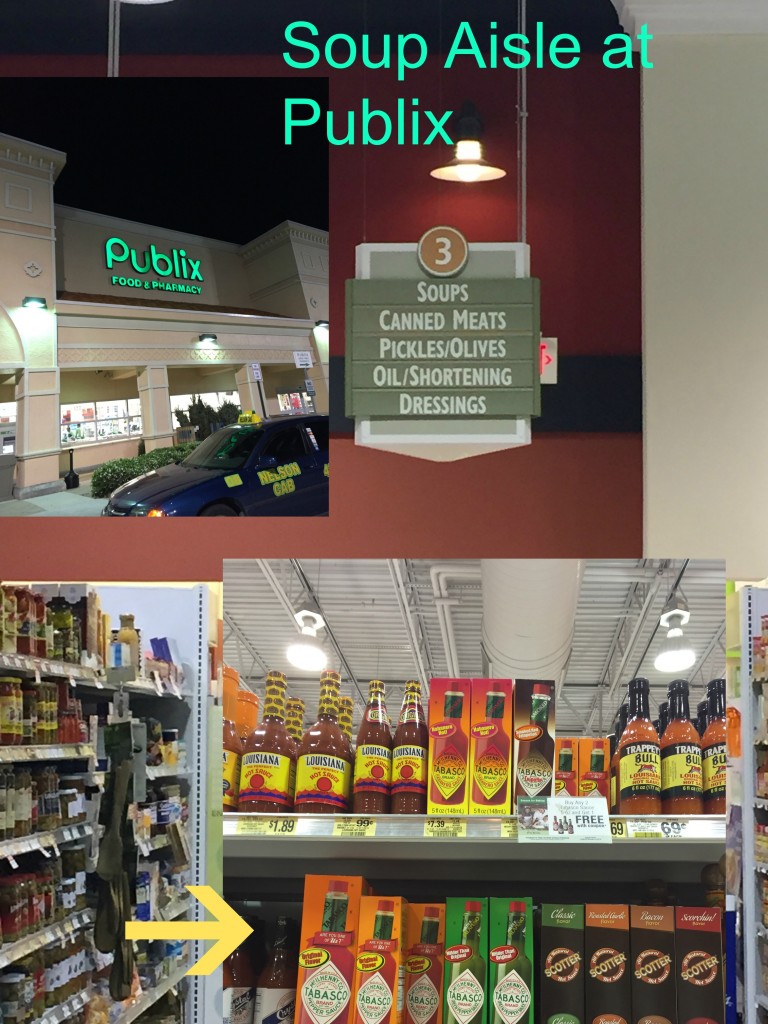 Then it was time to go home to start my baking. It was officially latke time! I gathered all my necessary ingredients and decided to do a test run before having to make dozens of these for the Chanukah party this weekend.
 Chanukah Latkes- makes 8 latkes
Ingredients: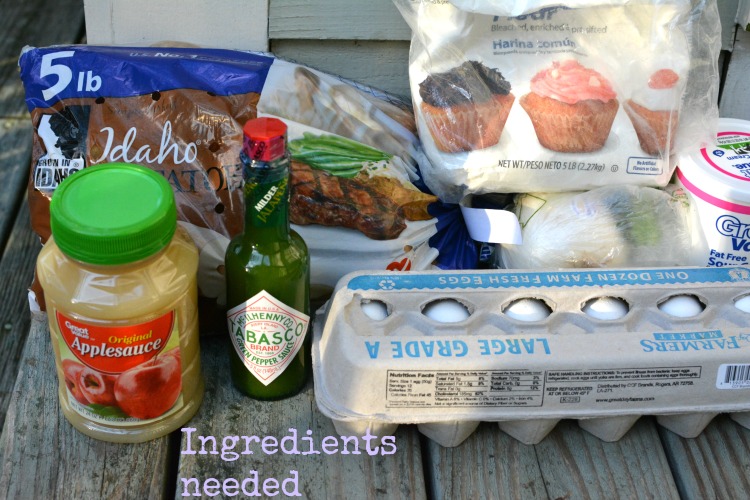 1.  7 small Idaho potatoes
2. 2 TBLS vegetable oil or peanut oil
3. 3 TBLS  Tabasco Green Jalapeno sauce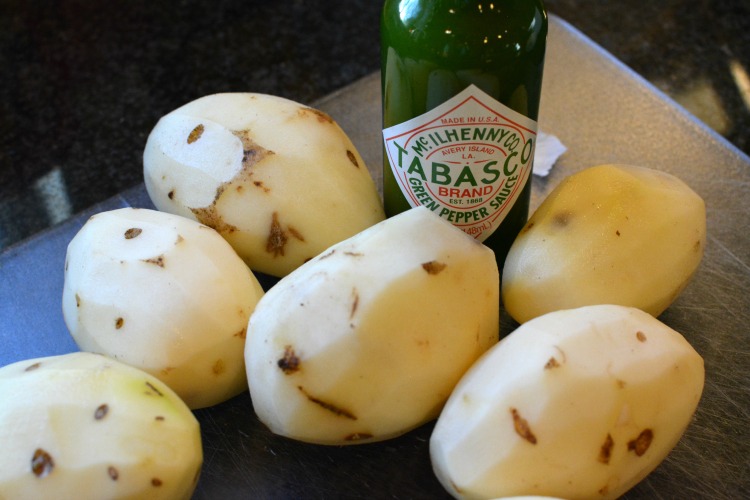 4. 2 eggs
5. 3 TBLS flour
6. 1 half of a small onion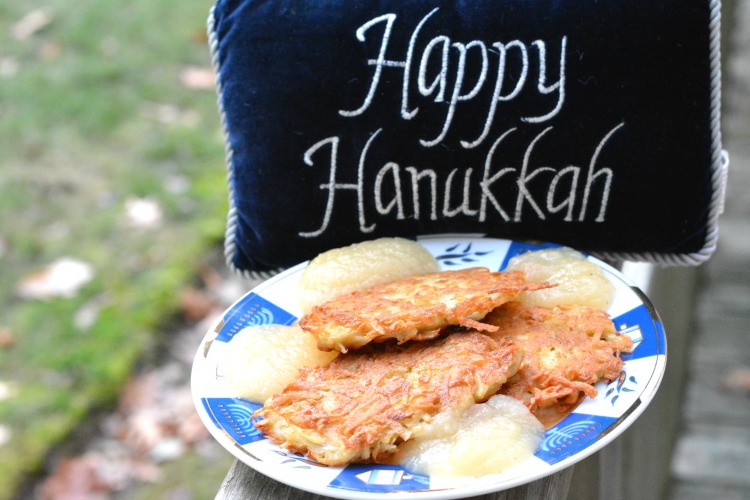 Directions:
1. Peel the potatoes. Once peeled, use a cheese grater to shred the potatoes very thinly. You can also cut up the potatoes and put them in a food processor, if that is easier for you. The objective is to end up with finely, shredded potatoes. The mixture will be wet from moisture so pat dry with a paper towel. Set aside.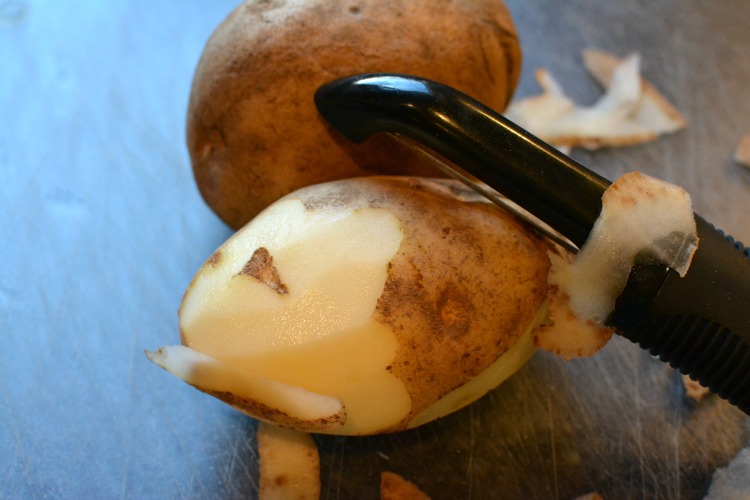 2. In a small bowl, mix flour,  1 TBLS oil, Tabasco sauce, eggs, flour, onion, and oil. Mix well.
3. Add the potatoes to the mixture in #2.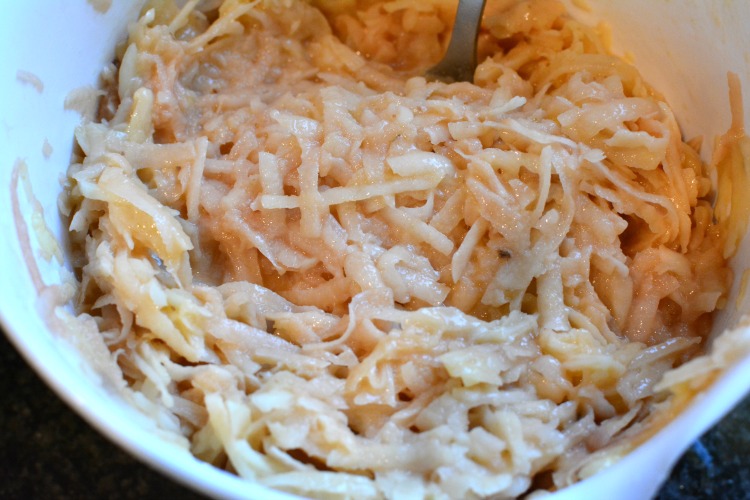 4. Add 1 TBLS oil to large pan. Drop about a fist size amount of the batter from #3 and deep fry in your pan. Press down on the mixture to form a 1/2 inch patty. Brown on one side and then flip to brown the other side. Each patty should take about 2-3 minutes to fully cook. Repeat to make 8 latkes.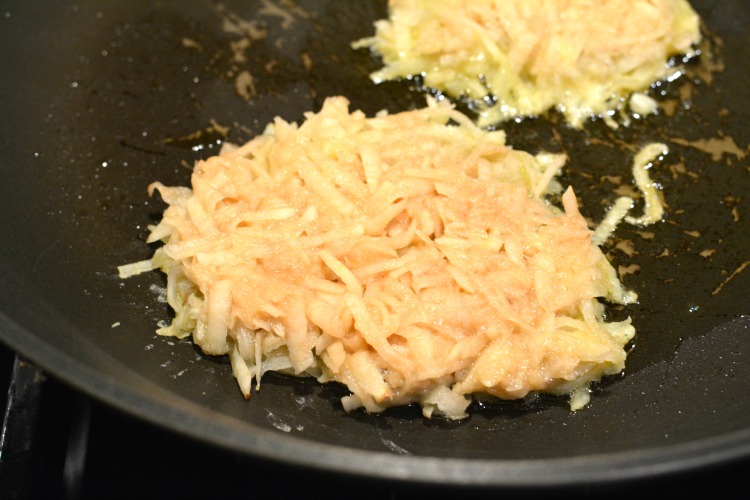 5. Serve with sour cream and/or applesauce. Enjoy!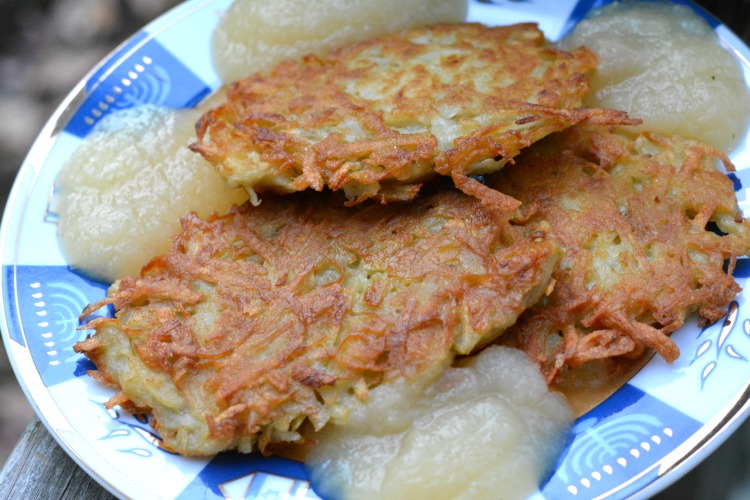 In about 30 minutes, I had my potato latkes all ready. While we can freeze them for our Chanukah party, they went too quickly to do that. They were gobbled up in about 10 minutes flat. I guess we have to make another batch this weekend for the party.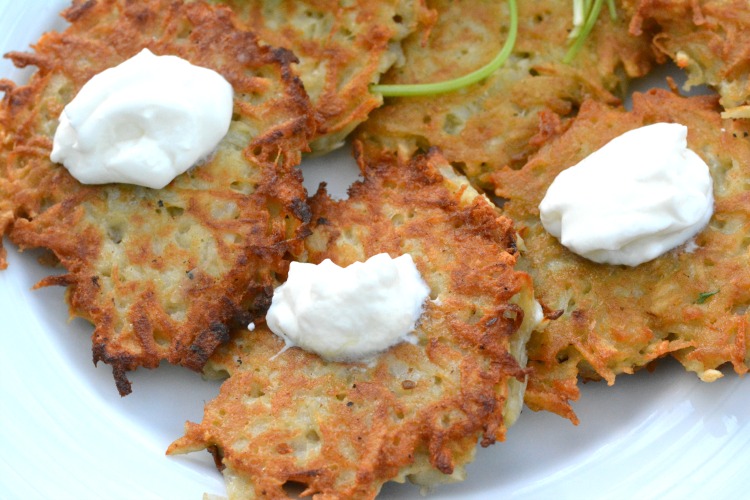 Adding in the Tabasco sauce to our latke mixture was such a great touch. It added just the right amount of smokey flavor. When I told my mom that this year, she should make her latkes this way, she gave me a huge Thank you. She never thought to add Tabasco sauce for a great versatile flavor, to her latkes. It enhances the flavor of the potato latkes exponentially.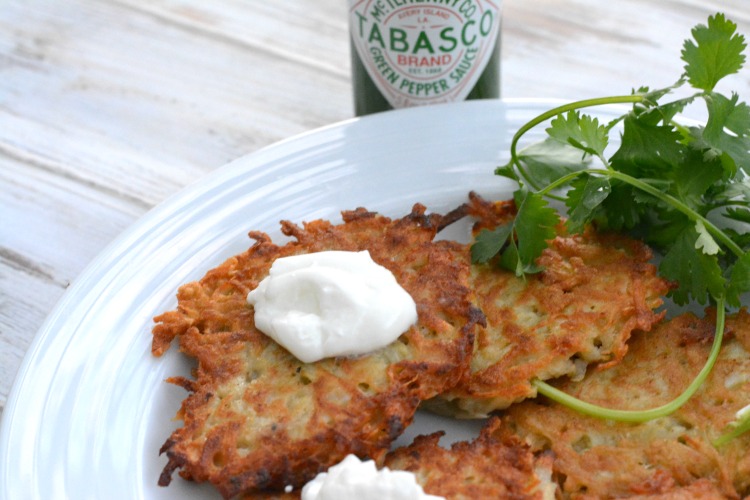 If you are looking for some great holiday party recipes, be sure to check out my potato latkes with added Tabasco sauce today. Once you are done using the Tabasco sauce in your recipe, save it and use it in other great recipes that you plan to make during the holiday season. After all, it is the perfect versatile and flavor enhancer!
Do you have any great holiday recipes where Tabasco sauce can be an ingredient?