*This is a sponsored post. All my opinions are my own and not swayed by outside sources.*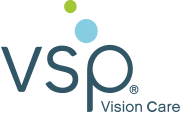 Vision Care is as Easy as Pie  
Vision care. It often goes overlooked when we're trying to focus on overall health, but it's a very important part of the picture. Who wants to wear glasses or contacts? For those that do wear them, who wants their eyes to get worse? While the proper diet may not ensure that your eyes will stay eagle sharp or that your current eye prescription won't change, it will certainly help.
Cooking for Vision Care 
Vision care is so important, and it's much easier than you'd think to incorporate eye healthy foods into your diet. While all these foods are great for vision care year round, I'm focusing on Thanksgiving, because that's the next big thing on everyone's agenda. This Thanksgiving, try some of these wonderful eye healthy foods.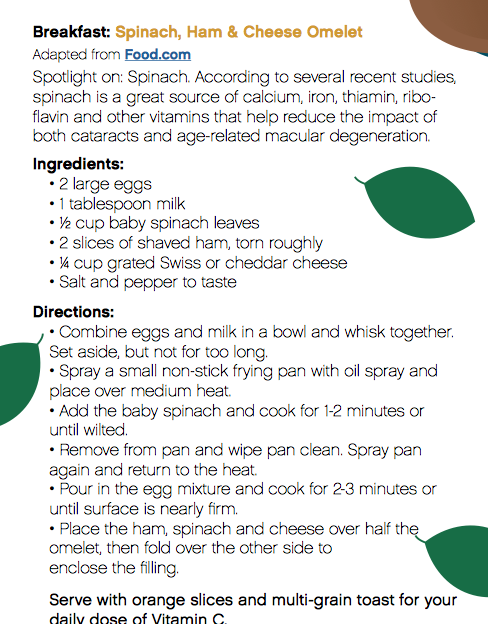 Sweet Potatoes
Sweet potatoes are a great source of omega-3 fatty acids, and studies show that it can help protect the capillaries in your eyes and help ensure moisture. This is an easy one to incorporate into your Thanksgiving feast. I can't think of many tables that don't have sweet potato pie, casserole, or another version at the table.
Spinach
Spinach is an excellent source of calcium, iron, thiamin, and other vitamins that help prevent the formation of cataracts. This is another easy ingredient to incorporate in the Thanksgiving festivities for great vision care properties. I know what you're thinking. Spinach doesn't sound like a very Thanksgiving-y ingredient. I disagree. When you make your stuffing, just throw some spinach in there. Spinach is also a wonderful addition to any salad.
Avocados
This one requires a little more creativity, but it's worth it. Avocados are packed with vitamins, A, C, B6, and E which help defend against macular degeneration, cataracts, and other age-related eye diseases.
For an interesting addition to your Thanksgiving meal, try making avocado ice cream. It's the easiest thing in the world to do, and it's delicious. Take your favorite vanilla ice cream recipe, and just add avocado that you've creamed in a blender or food processor. It's creamy, delicious, and it makes a wonderful a la mode topping to any pie.
I didn't give you specific recipes, because none are needed. As you can see, it's all about just throwing these ingredients into your existing recipes for a tasty way to improve your vision care. Like I said in the title. It's as easy as pie! Click here for some easy everyday recipes to incorporate into your diet, and go to the SeeMuchMore.com Learn About Your Eyes page to find even more eye healthy foods.
 VPS Vision Care for Better Eye Health 
In addition to the proper diet, regular eye exams are an important part of vision care, and VPS Vision Care is here to help. VPS Vision Care is the nation's largest non-profit vision care company, providing vision care to over 64 million people. I love the idea of a non-profit company, because I know they're committed to my health rather than profits.
This Thanksgiving, try these wonderful foods for better vision care, and enjoy a tasty addition to your feast that is delicious and good for you. Bonus, right?