*I am a Sesame Place ambassador. All my opinions are my own and not swayed by outside sources.*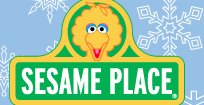 Through the last couple of years, I told you all about some of the great fun we have had at Sesame Place. I decided to make things easier for all you traveling to Sesame Place, I would compile a top five list to assure that you make the most of your awesome Sesame Place Vacations.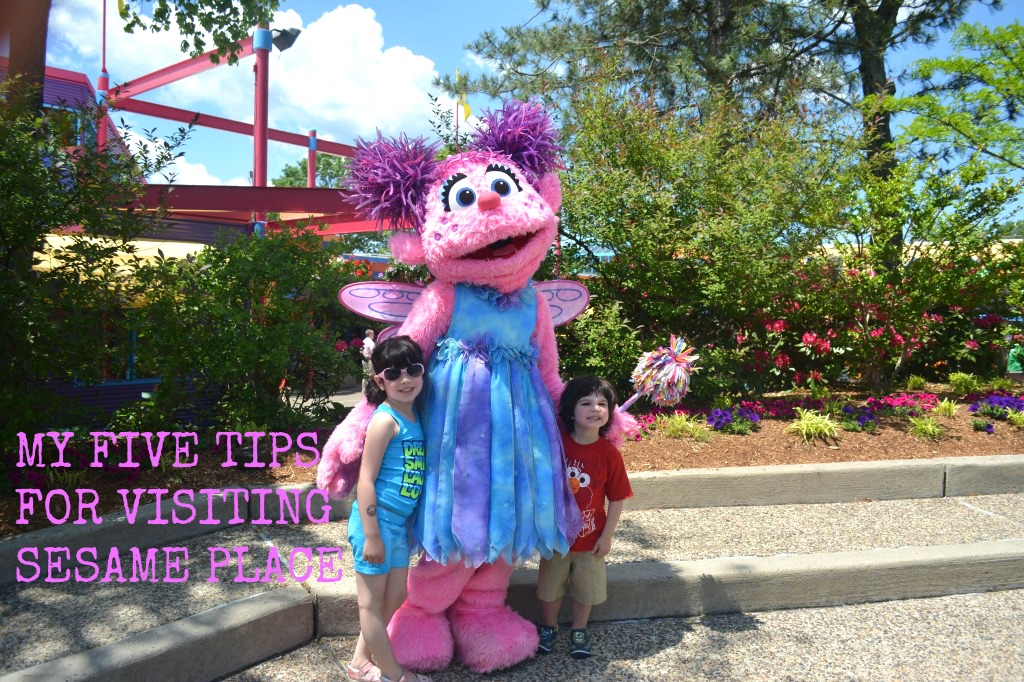 My top five tips for making Sesame Place the most magical vacation:
1. Make a weekend out of visiting. I personally think one day is not enough time if you want to cover all the fun going on. From the shows, to the eateries, to the rides, you will not want to miss out on one second of it. If you have season passes, you can attend any time you like. However, for those who are coming for the weekend, they have a great 2 day incentive.   Now through the end of the season, if you buy one ticket, you will save $5 and get the another day free!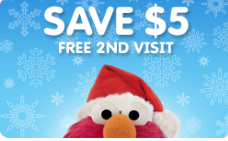 2. Make a plan of action! When you get into the park, get yourself a map and circle where and what you want to do in the park. The shows play at various times of the day and you do not want to miss any of them. However, I know all kids want to go on rides and meet with the characters, so you will need to have a game plan of action to make the most of your time. Some of our favorite Sesame Place shows going on right now include: Elmo- The Musical Live and a Sesame Street Christmas.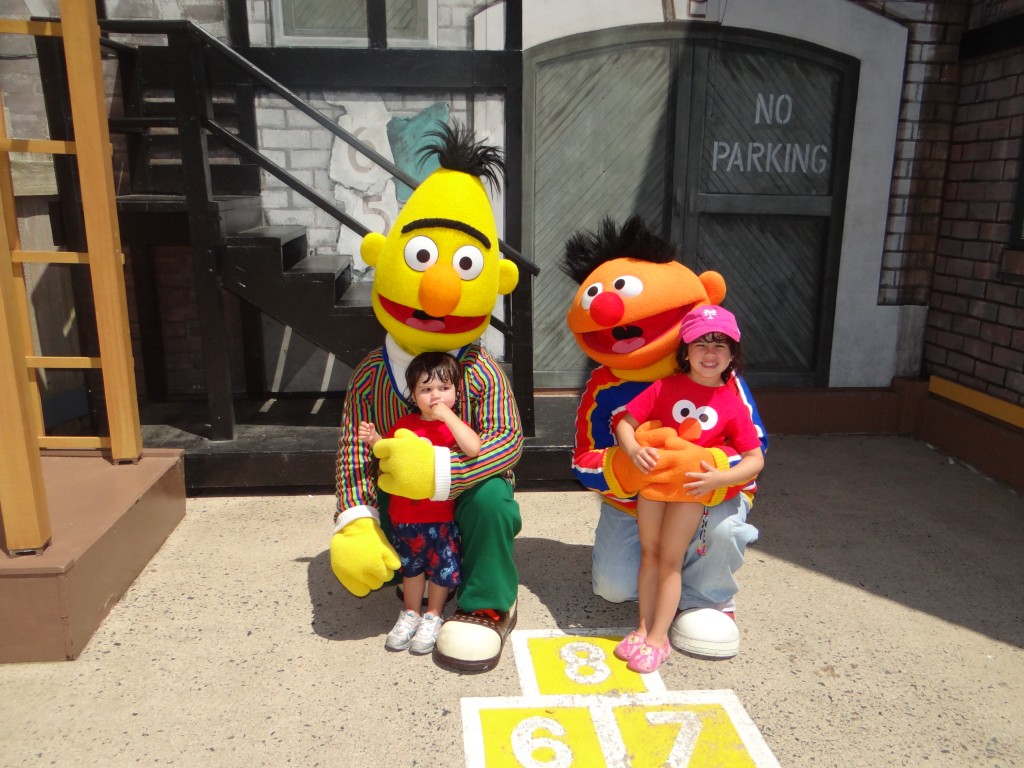 3. Make reservations at Dine with the Characters. While the characters are available for meet and greets, there is nothing as exciting as actually dining with the characters. They will get to have a full dance party and do some limbo fun with Elmo, the Count, Oscar, Abbey, and more.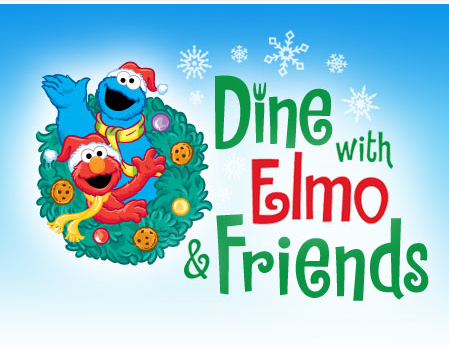 4. Get a Season Pass! With a season pass, you can go and please at any time of the day, any time of the year that Sesame Plaec is opened. The tiers of Season Passes are as followed: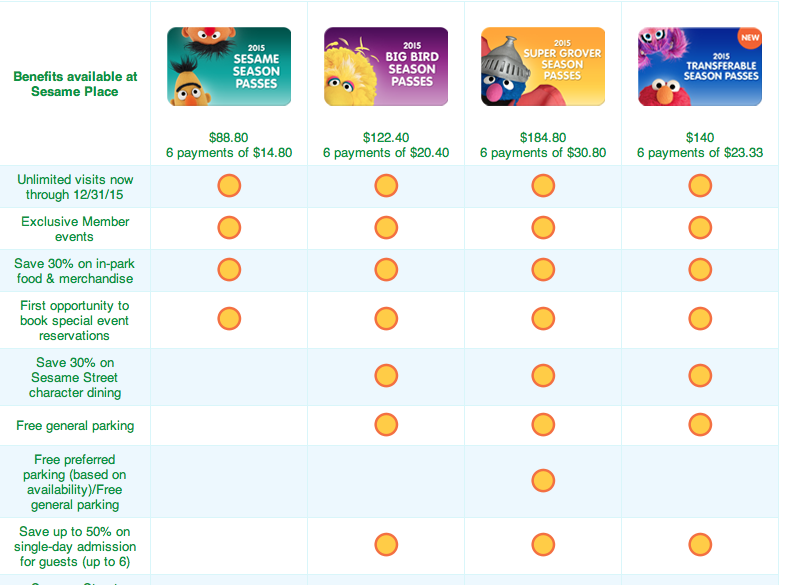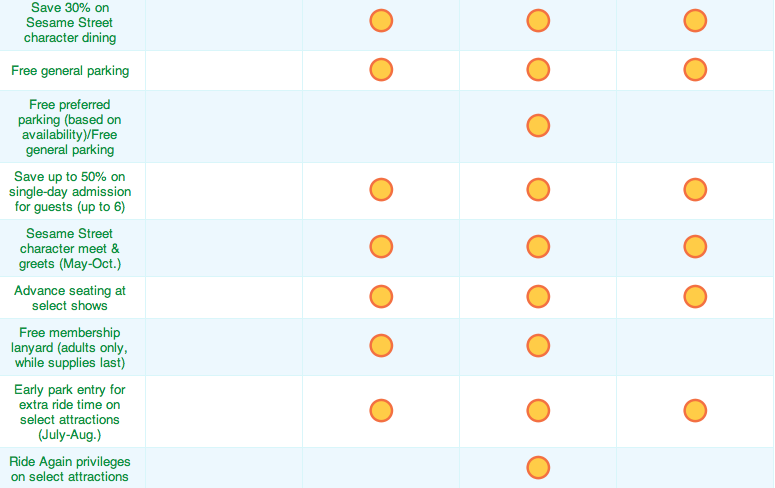 As you can see besides the fact that getting a season pass will save you a lot of money, you can get free parking.
5. Make sure you see the new Cookie  Monster Land.  This section just opened in June and it is a huge hit with my kids. It can get crowded in this part of Sesame Place, so my advice to you is to get there early (when the park opens) or during the parade hours. Of course you don't want to miss the parade but if you have seen it and looking for an alternative, the rides are much less crowded during this time.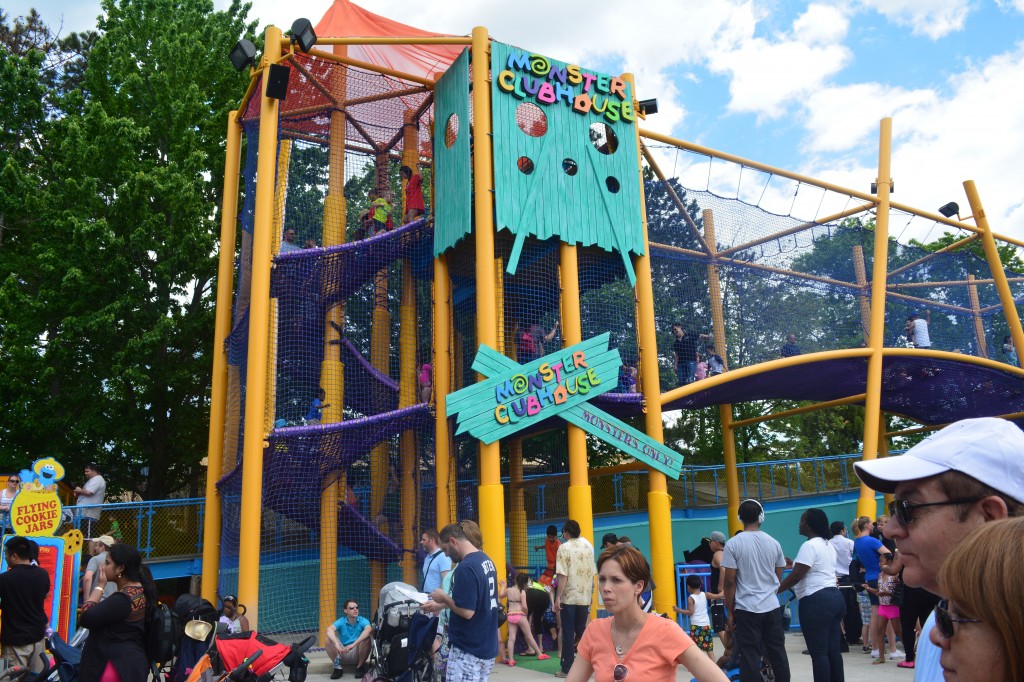 And my TOP TIP IS TO HAVE FUN!
Here is some fun that is still happening at Sesame Place: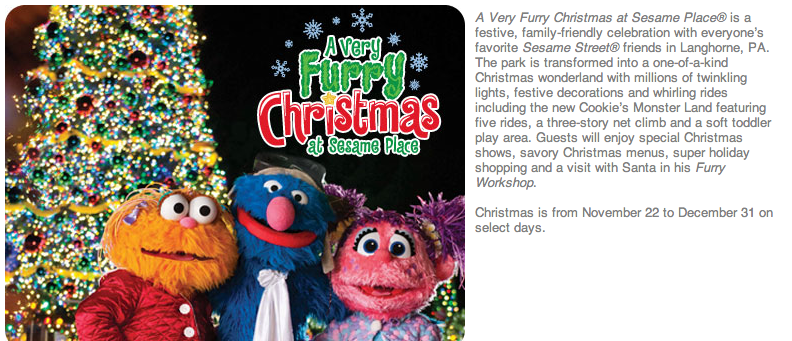 Also, don't miss out on the Sesame Place Season Passes for 2015! Be sure to visit Sesame Place today for a fun family vacation that you will never forget.