*I participated in an Influencer Activation on behalf of Influence Central for OshKosh B'gosh. I received an OshKosh B'gosh gift card to purchase product and to thank me for my participation.*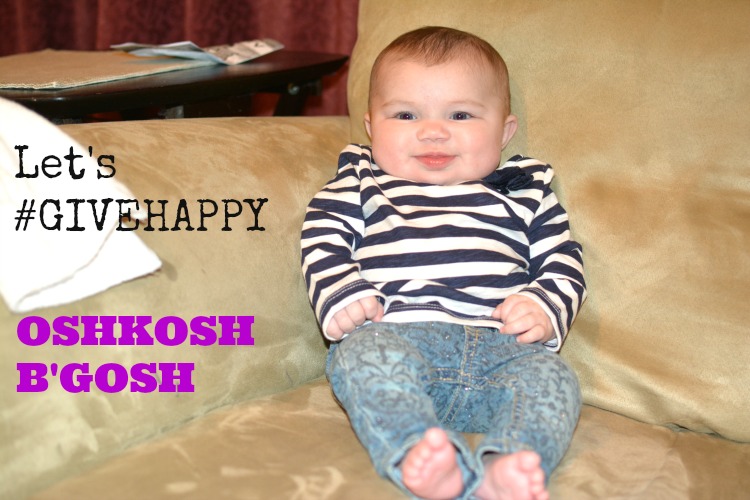 Tis' the season for happiness and joy! This year is extra special to to me because we welcomed our third child, Taylor, in July and it will be our first holiday celebration season as a family of three. With three kids, I need lots of outfits for styling them for the holiday and winter season. It is no easy task for this mama! However clothes shopping has never been easier because I turn to one of my favorite stores, OshKosh B'gosh. OshKosh B'gosh is a trusted name in kid's fashion for fun, high quality clothing for kids of all ages. They are now inspiring us all to #GIVEHAPPY with their latest designs and fashions for the holidays.  #GiveHappy is about celebrating the holidays and delighting in the simple joys of childhood that are often thought of when thinking of Christmas. #GiveHappy should generate feelings of joy, happiness and smiles. It's in the simple, everyday moments that #GiveHappy lives.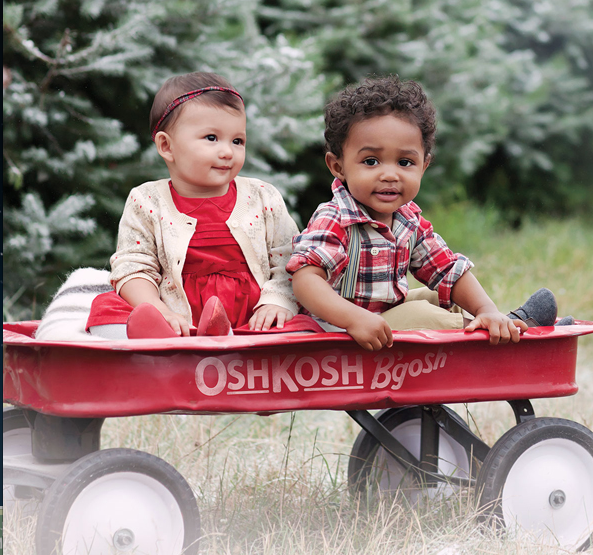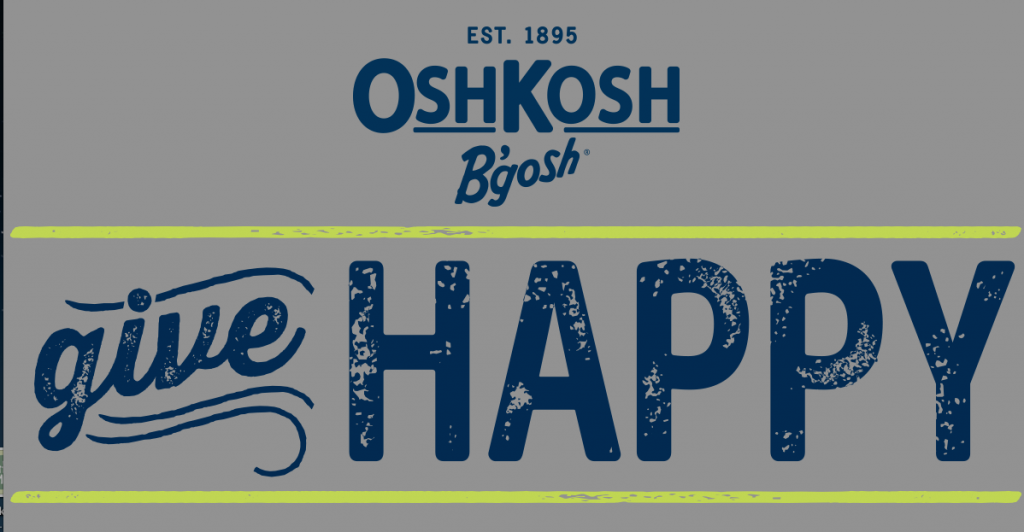 Before we went on our shopping trip, I took inventory on what I had in my closet for the kids. The few outfits that I was able to pass down from Hayley to Taylor were actually OshKosh B'gosh clothing. Even though Hayley's newborn clothes have been in the basement for the last 5+ years, it is amazing to see how well her OshKosh B'gosh clothing has held up through the years. For this reason, along with the versatility, pricing, and high fashion statements, I have always and will always be a OshKosh B'gosh fan for life.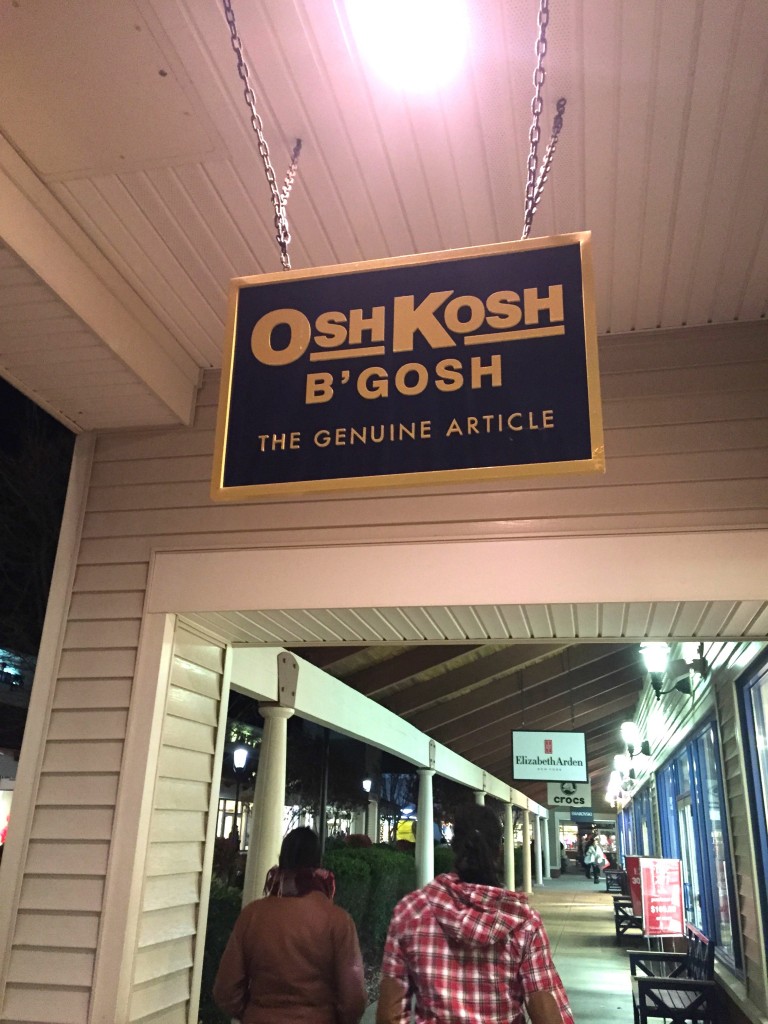 Hayley and I recently went to OshKosh B'gosh to do some holiday shopping. We needed so many outfits for the holidays, school pictures, and birthdays coming up. I needed to bring her because my little fashionista now wants a say in what outfits I buy her. She is 6 alright, going on 26!  When we first entered, we had to have a game plan. All of my kids are in different section of OshKosh B'gosh- Taylor is in newborn, Zane is in toddler, and Hayley is in school age clothing. We decided to shop for Taylor and Zane first, since their sections were close to each other.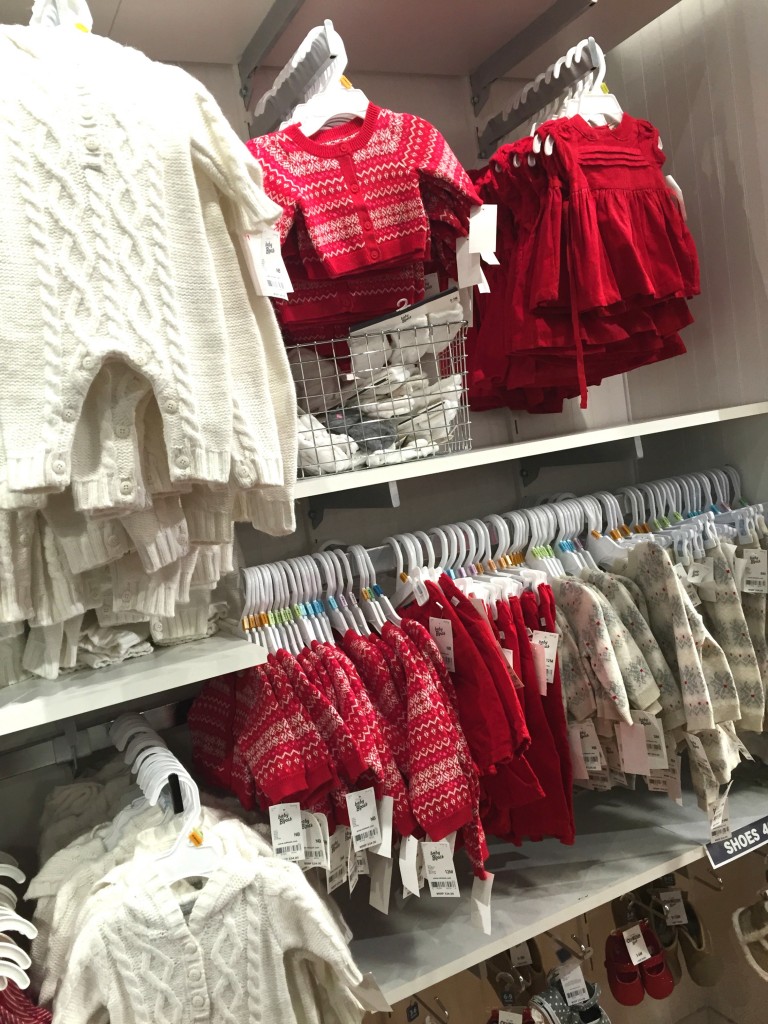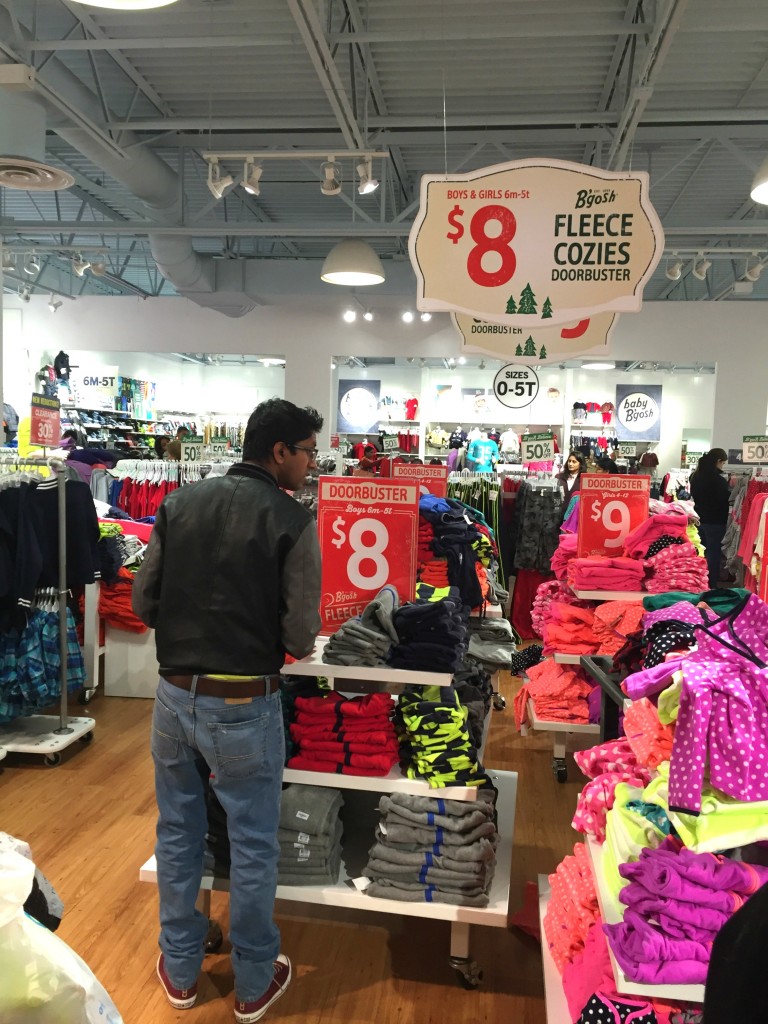 Immediately, Hayley found this gorgeous plaid dress for Taylor. Doesn't she look so darn cute: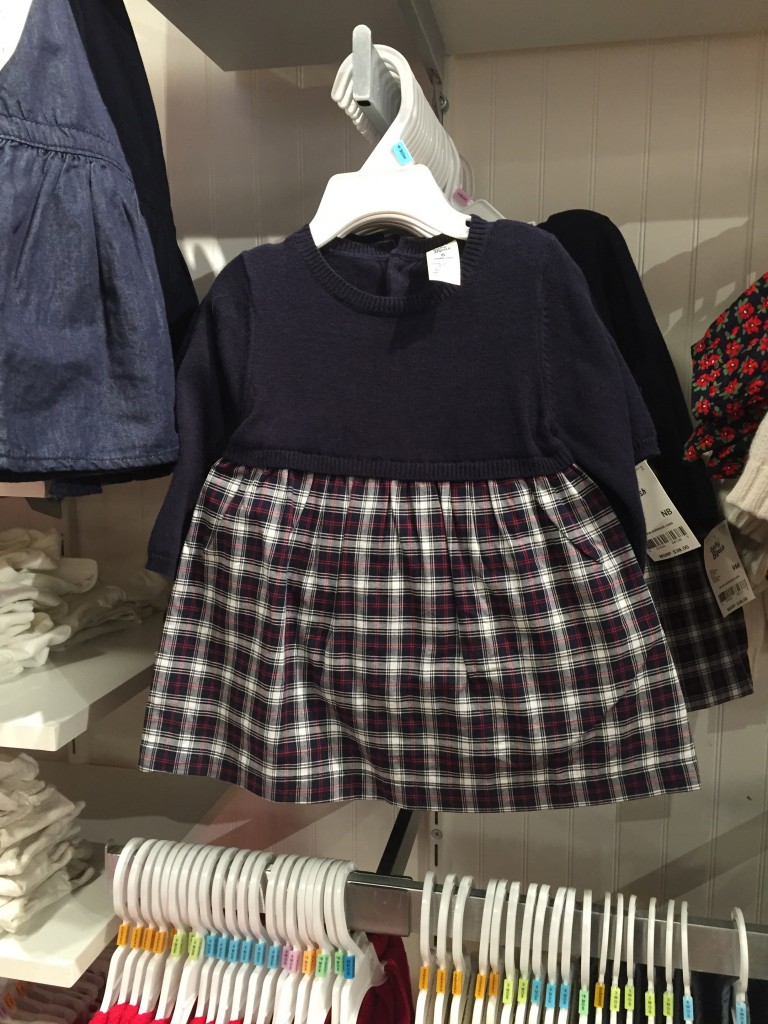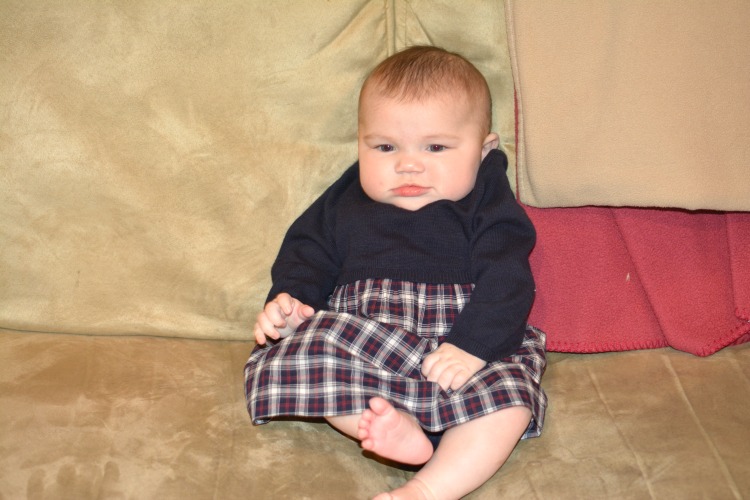 This dress is going to be perfect for Christmas Eve and is festive, yet casual enough, for our small Christmas gathering this year. The dress was extremely reasonably priced and was made of the most durable fabrics. I know we are going to have this dress for quite some time, and then we will be able to pass it on to my sister, who will hopefully one day have children.
We also bought Taylor this skinny jeans and striped shirt. Seriously, skinny jeans on a 4 month old. How adorable is that! The jeans fit perfectly and Taylor seemed quite cozy in her new outfit. She can wear it for the holidays but I was thinking more for a New Years outfit since it has some sparkles in the jeans. Every girl needs her bling!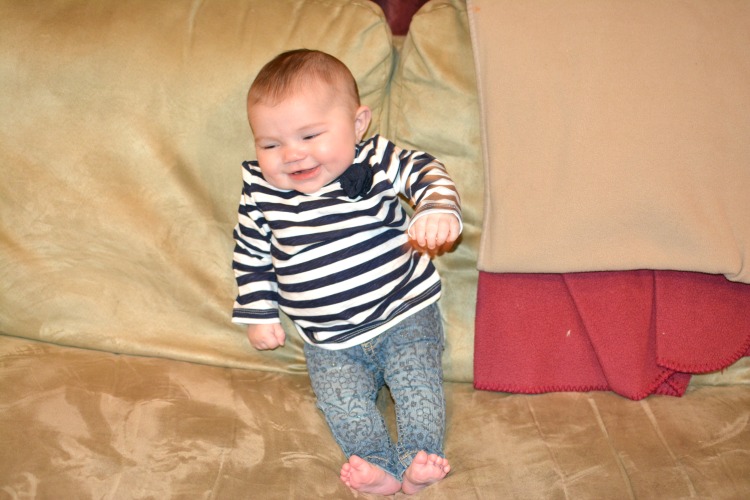 Then it was Hayley's turn, which she was happy about. They had a vast selection of jeans and shirts, at very affordable prices. We have bought their jeans in the past so I know how great the quality is. This time shopping though, she wanted something a little different. Hayley is very into the dress stage right now so we were able to coordinate the jean look with this jean romper dress that Hayley absolutely fell in love with. She has school pictures coming up and this outfit is what she pleaded with me to get for that day at the store. I was more than happy to oblige! OshKosh B'gosh truly keeps up with all the current trends.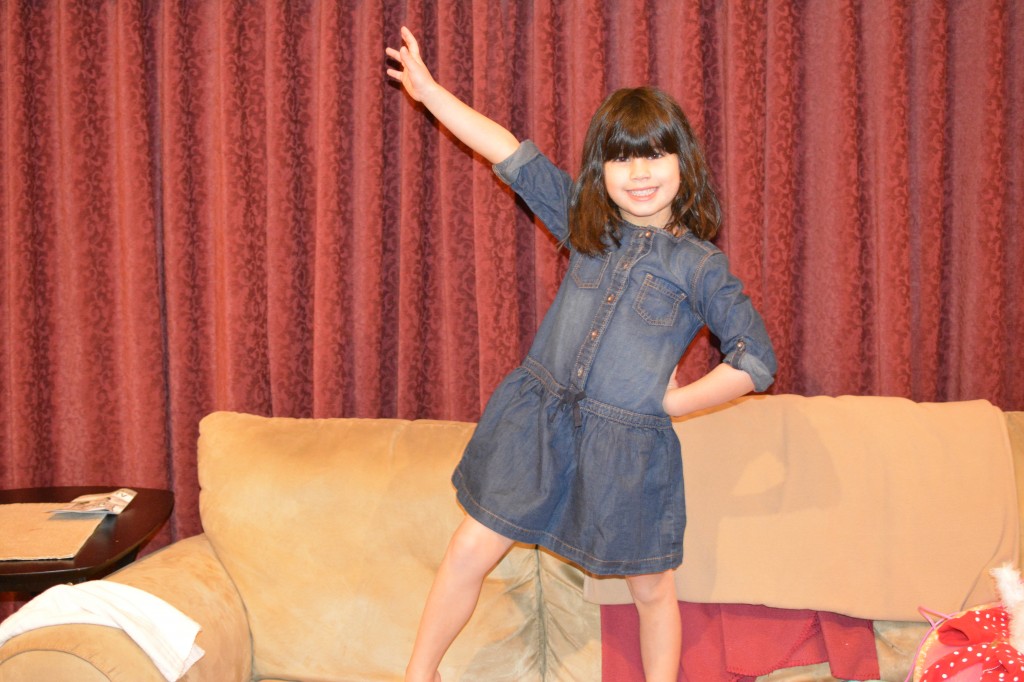 We also bought her a glittery red top, which would make a great top for the holiday and winter season. Every girl obviously needs glitter!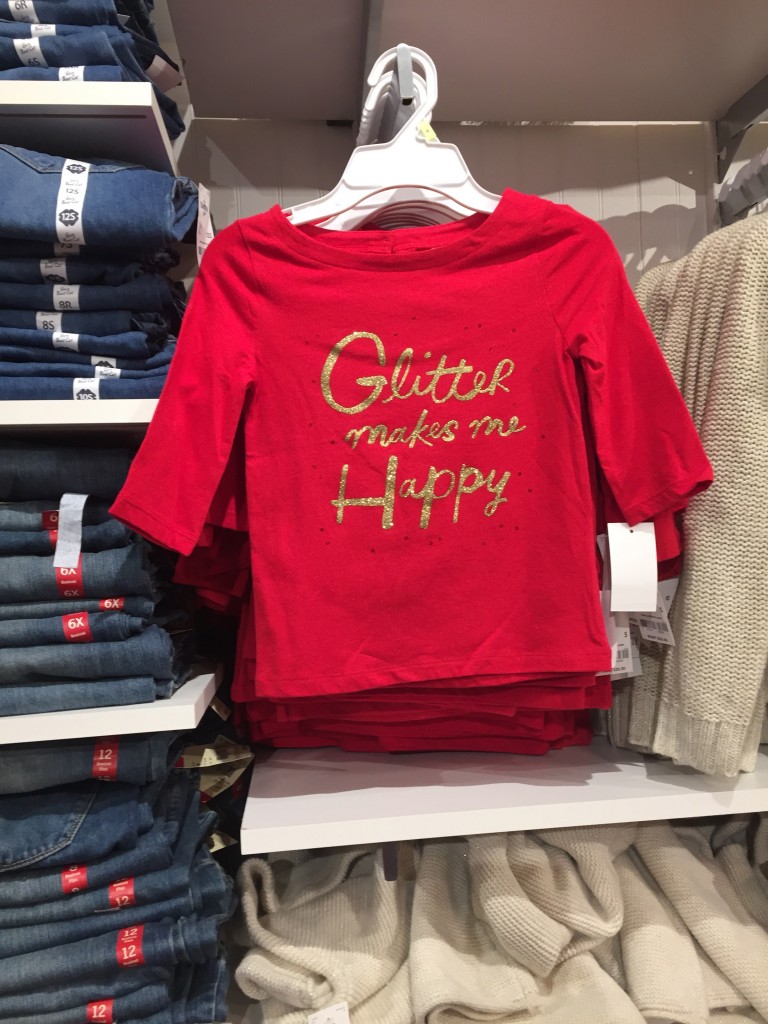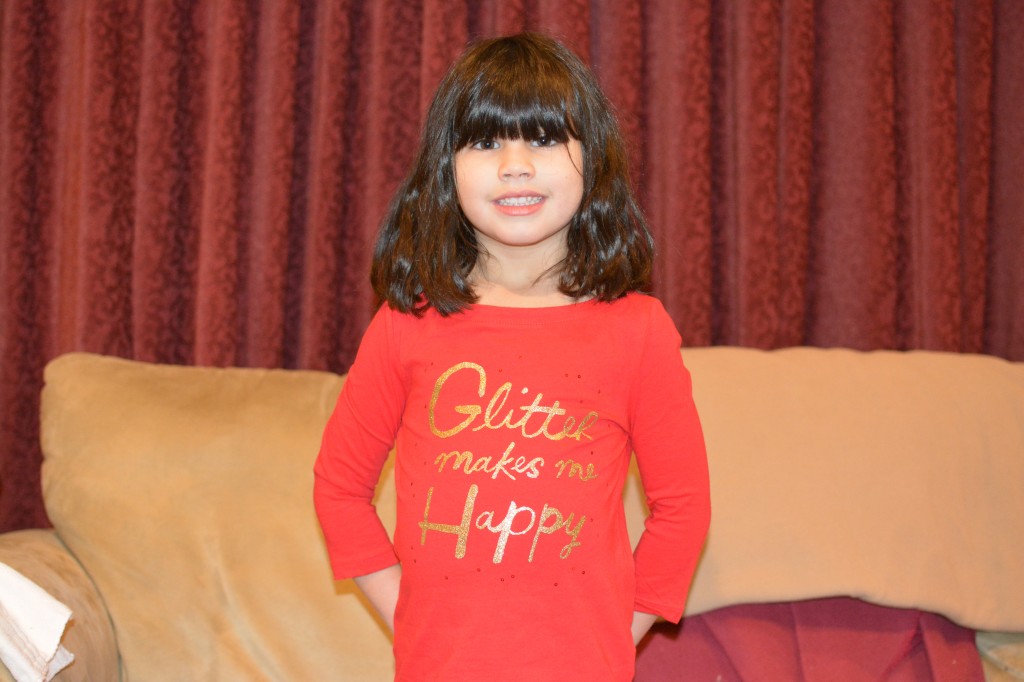 After we were done shopping for her, Hayley decided that all three of them needed Christmas pajamas. Besides having tons of holiday outfits, they also had a large display of holiday pajamas at OshKosh B'gosh. Look what I found for the three of them: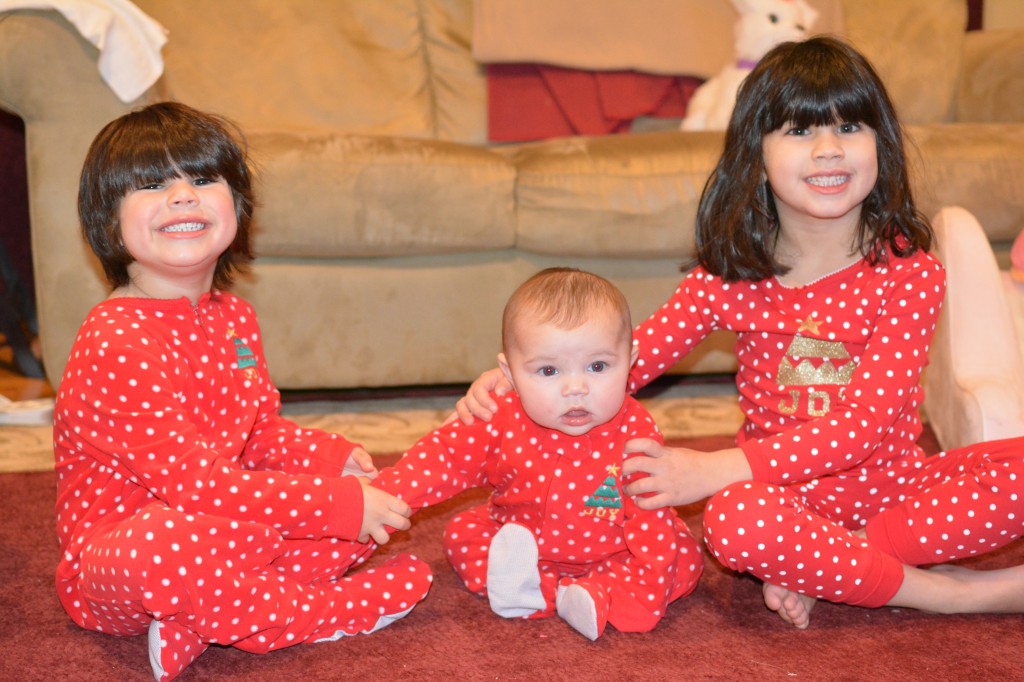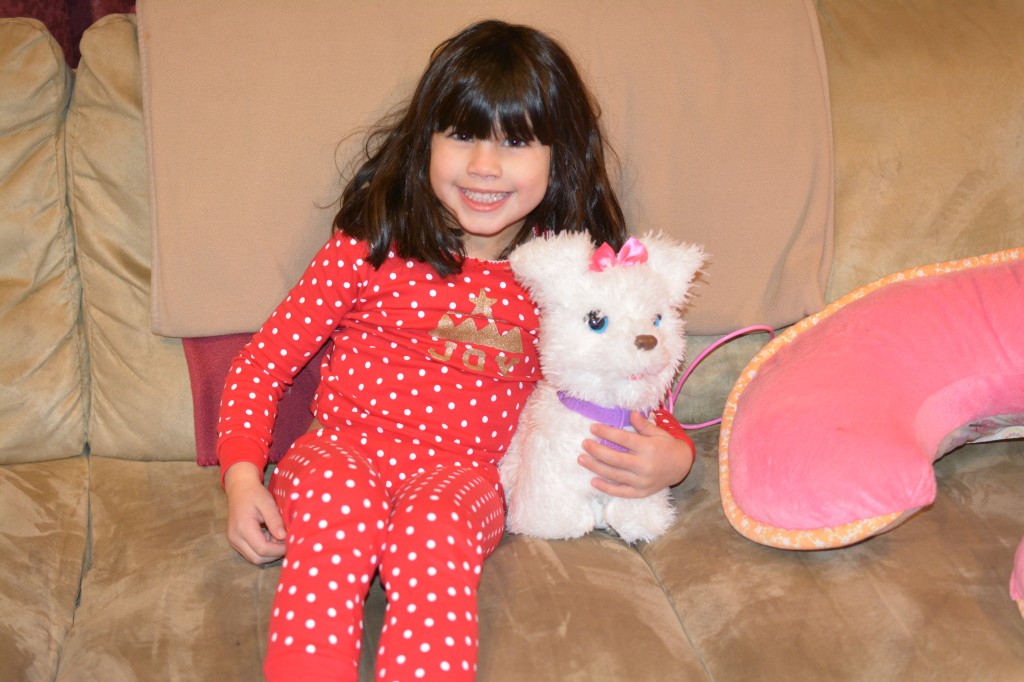 Now is the time to #GIVEHAPPY. We are going to do certain things to #GIVEHAPPY. First, we are hosting a family this holiday season. This means we are going to donate clothes and toys to a family who is in need. I plan to buy OshKosh B'gosh clothing for the family we are donating to(they lost everything in a fire) along with toys. I am also going to make my kids very happy when they return from holiday break with some fantastic new winter clothes from OshKosh B'gosh.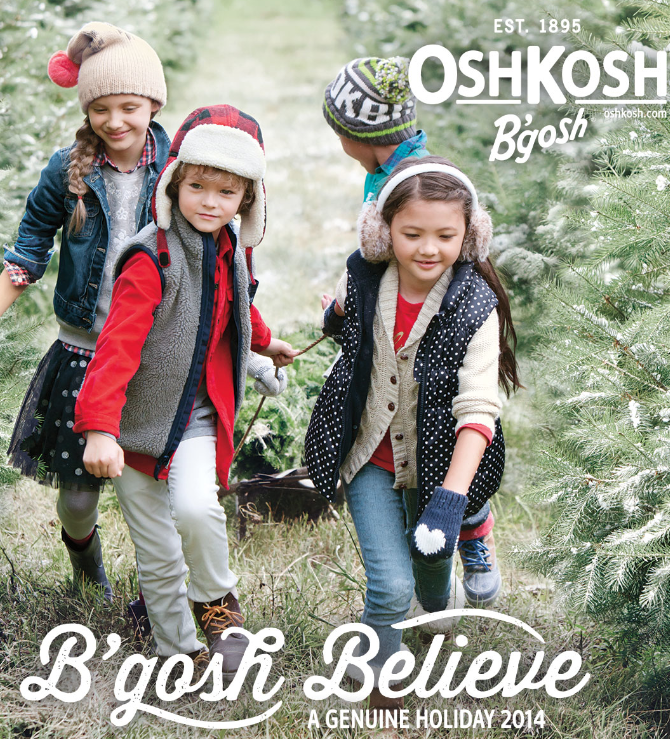 Now I want to #GIVEHAPPY to you but giving you all this fabulous coupon. I hope you use this coupon to purchase your own fantastic wardrobe for your kids at OshKosh B'gosh. Fashion, durability, and pricing makes OshKosh B'gosh the clothing store of my choice for the holiday season!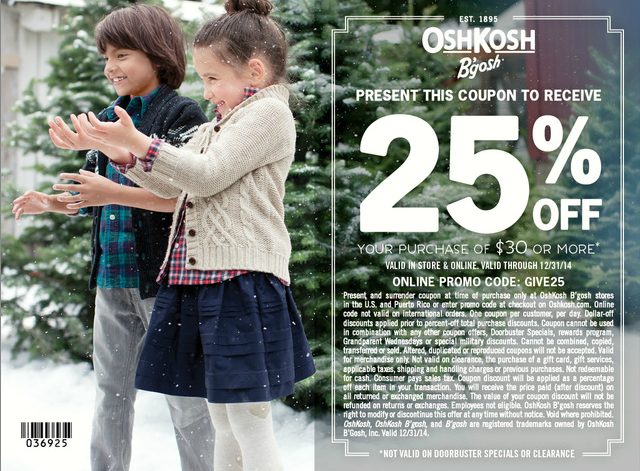 You can shop OshKosh B'gosh online or in stores(store locator) and follow along on Facebook/Twitter to learn more. Happy shopping!