*This shop has been compensated by Collective Bias, Inc. and its advertiser. All opinions are mine alone. #HeartMyHair #CollectiveBias*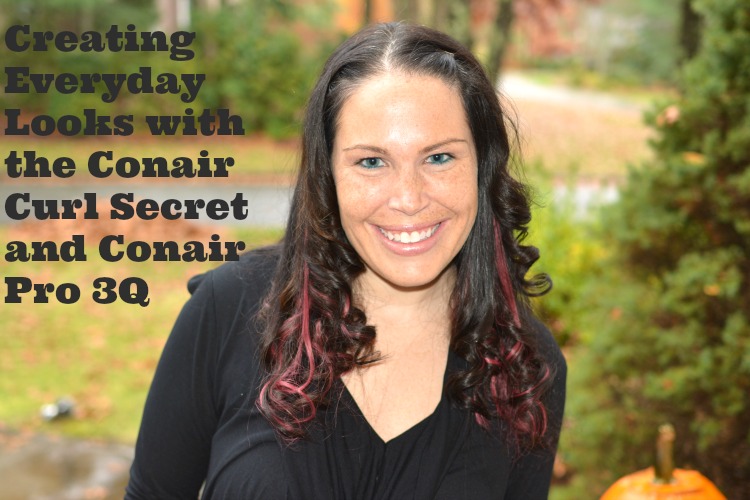 I will let you in on a little secret. By far my favorite part of my body is my hair. I was born with shiny black hair that has been changed from pink to blue to blond and back again! However, I am also the mommy of three small kids who don't allow me nearly enough time for myself. I try to take a shower in peace but by the time I step out, one of the kids need me. There goes my 30 minutes I need to blow dry my hair. It truly stinks! So instead of spending hours on my hair, I have been going to my hair dresser to get it blown out each week! Do you see the dollar signs?!   But alas, I finally found out about my favorite two hair products ever- the Infiniti Pro by Conair® Curl Secret® and Infiniti Pro by Conair® 3Q™ Brushless Motor Dryer that have changed my life around. Seriously, these two products made me look and feel beautiful all over again. I can now get everyday looks for any occasion, even those times when I put on my shiny black dress and hit the town!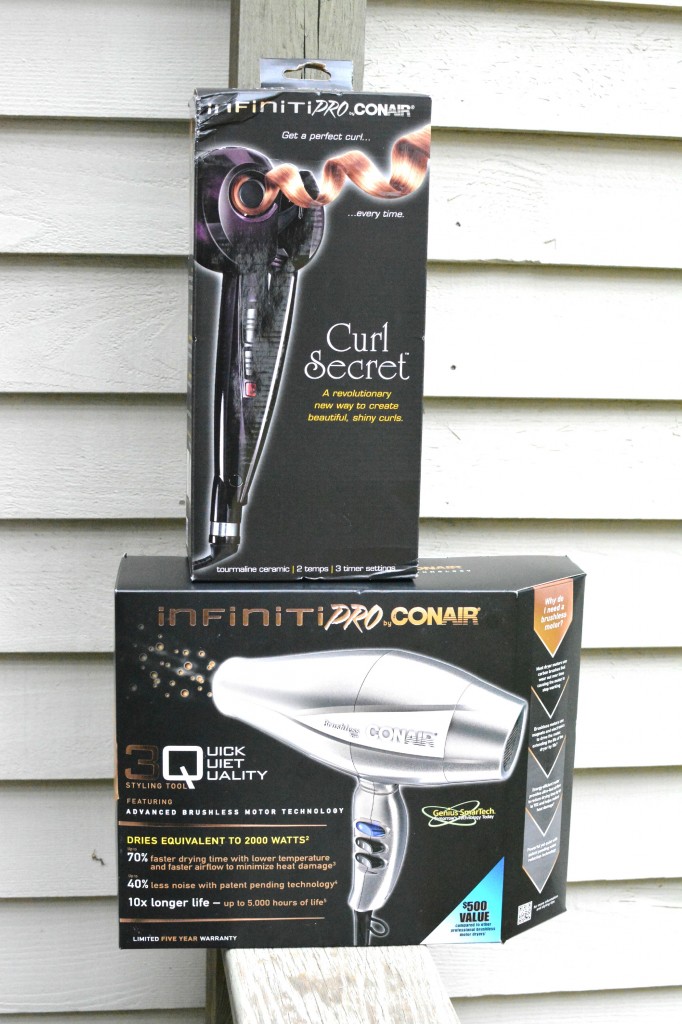 Before, I show you some of the adorable hairstyles I pulled off (and believe me, if I can pull it off, so can all of you), you have to know where to purchase these ingenious products! Both are readily available to purchase in your local cosmetic aisle at Walmart. If you want to know why I say ingenious, well that answer is super easy! The Infiniti Pro by Conair® Curl Secret® allows me to curl my hair in about 10 minutes while the Infiniti Pro by Conair® 3Q™ Brushless Motor Dryer allows me to dry my "forever wet" hair in about 8 minutes! Keep reading because it gets even better!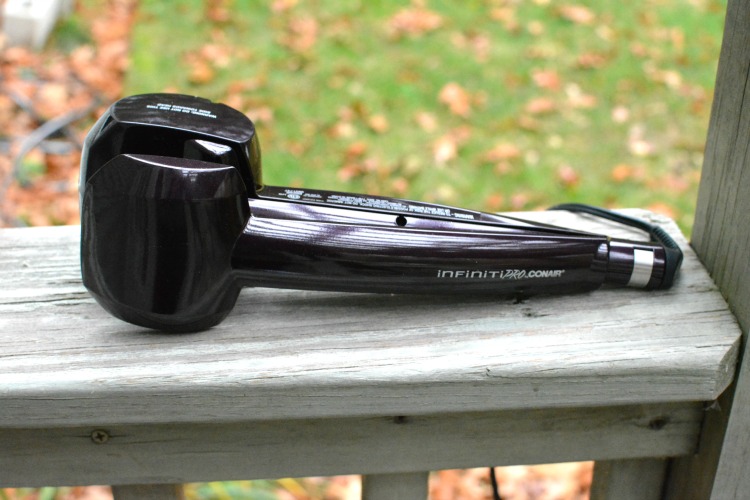 When I got home from Walmart, I instantly wanted to dry my hair with the Infiniti Pro by Conair® 3Q™ Brushless Motor Dryer. With my past blow dryer, I would spend at least 45 minutes trying to get my hair to dry. I am so happy to report that this motor dryer has been simply AMAZING! The Pro 3Q Blow Dryer reduces drying time by up to 70% with lower temperature and faster airflow to minimize heat damage. What normally took me 45 minutes, has been reduced to 8-10 minutes! It also takes my hair from complete frizz to beautiful, straight hair that is easily manageable!
Goodbye Frizz: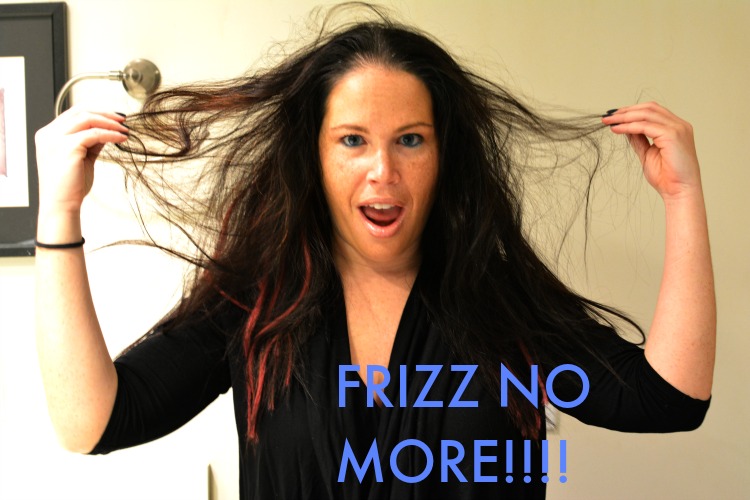 Hello Beautiful Hair: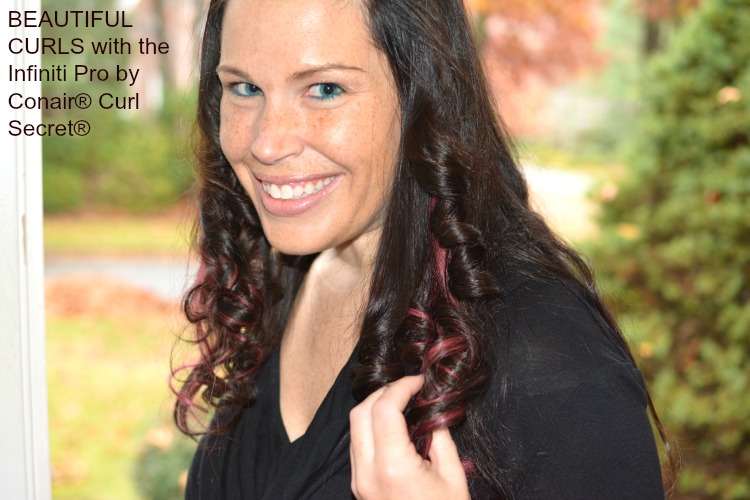 Next up, I tried the Infiniti Pro by Conair® Curl Secret®. The Conair Infiniti Pro Curl Secret Curling Iron can provide you with an innovative new way to create gorgeous shiny curls each and every time. This device uses tourmaline-ceramic technology to help reduce the amount of frizz in your hair, leaving you with smooth hair that is soft to the touch. Okay, so I was skeptical at first with using this curling iron. After all, there have been so many curling irons that did not do it's job on my hair and left me with limpy and flat curls. Oh and how many times I have burned myself playing around with my prior curling irons. With the Infiniti Pro by Conair® Curl Secret®, I never have burning problems and I am left with beautiful and shiny curls. Besides being practical, the device is seriously idiot-proof to use. I am not the best with doing my hair, but with the Curl Secret, I can get my curls without any effort on my part. In about 10 minutes, I have flowing curls and look like I just stepped out of the beauty salon.
Now for the fun part! I decided to create some everyday looks for you all. I hope you enjoy them and if you use any of these styles, I would love to see.
Half PonyTail Bun: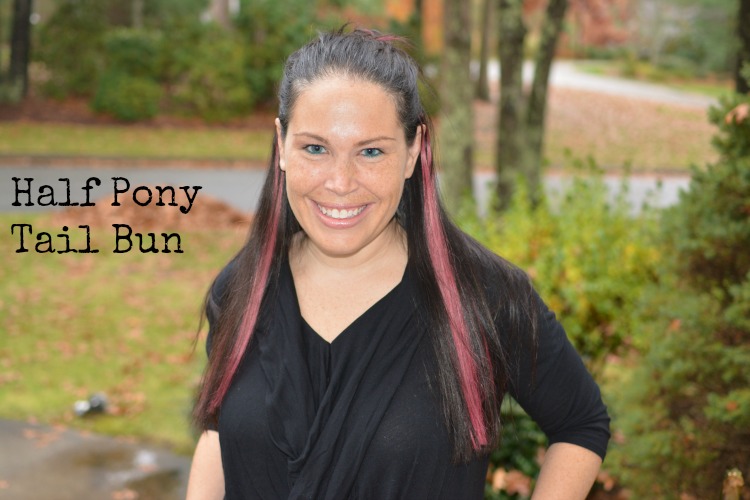 To produce this look, first use your  Infiniti Pro by Conair® 3Q™ Brushless Motor Dryer to dry your hair. It takes such little time to dry your hair fully and leave you with frizz-free hair. Once you have it dried, use an elastic to create a half ponytail.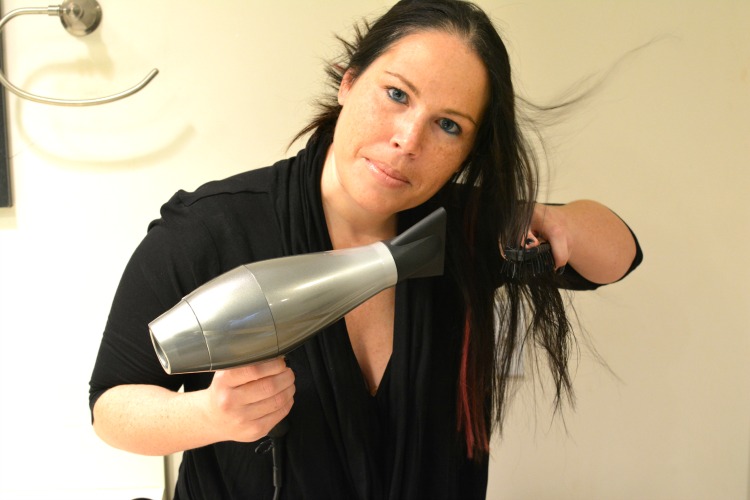 Then take your finger and wrap a one-two inch piece of hair around it. This will make your bun and then you can support the look with Conair Bobby Pins.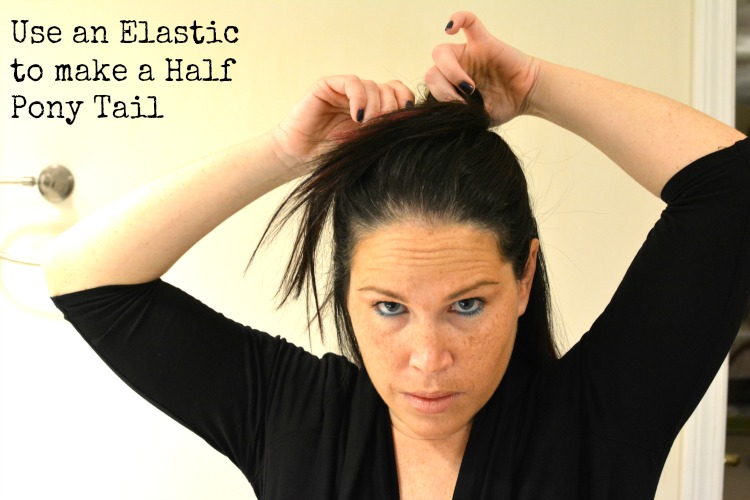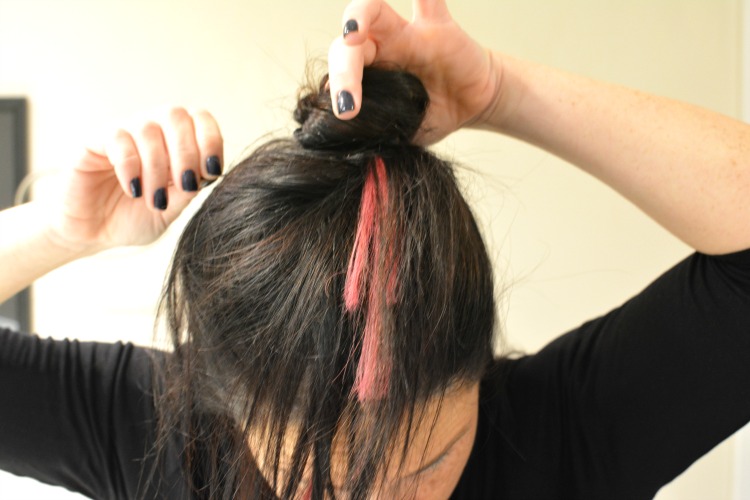 This look is great for an everyday look or you can dress it up with a headband and make a nice evening look.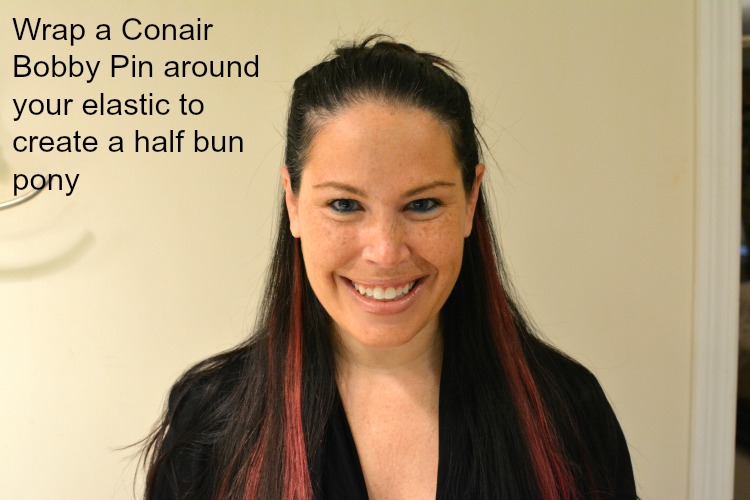 Flowing Loose Curls:
This look is simply achieved by using your Conair Infiniti Pro Curl Secret Curling Iron. I sectioned off four sides of my hair so I can get my curls without having to have all my other hair getting in the way. There is a few time settings on the Pro Curl but I used the 12 second time since I wanted tight curls. You simply take a 1-2 inch section of your hair into the Pro Curl and then press down. The Pro Curl will then draw your hair into the chamber. After 12 seconds, it will beep a few times and you know you are done. It took me about 10 minutes to do and I honestly looked like I walked outside from a salon. You can also pin your curls with Bobby Pins to keep your hair off your face, if you like.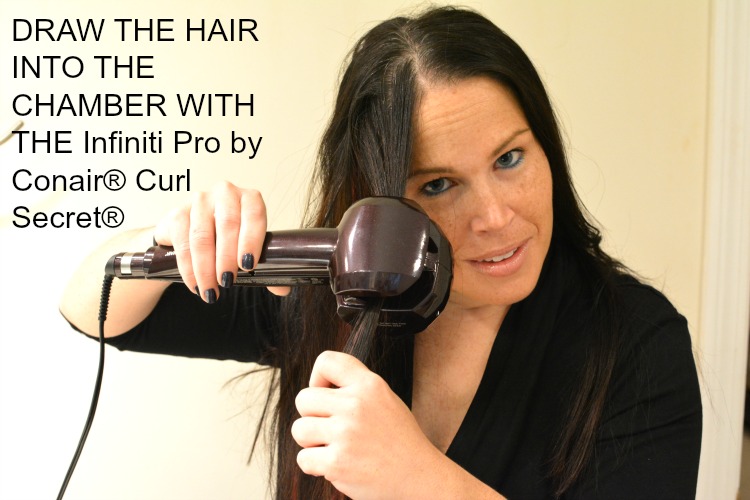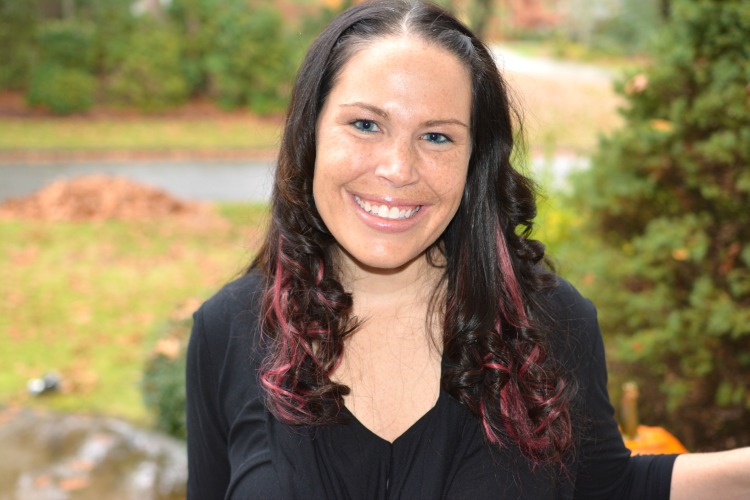 3. Messy High Ponytail: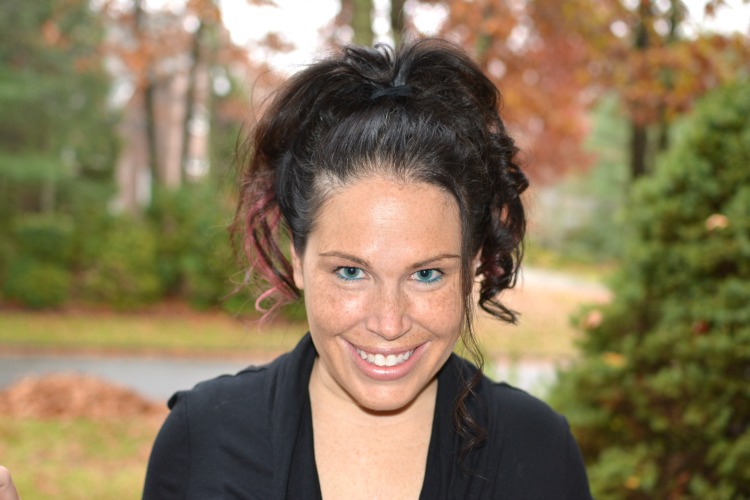 You follow steps in #2 above but then you use an elastic and create a high Ponytail. This look would be perfect for a fancy wedding or a casual stroll on the beach. Make sure when you are doing your ponytail, you do not leave any slack when pulling your hair up. You want it as tight as you can get!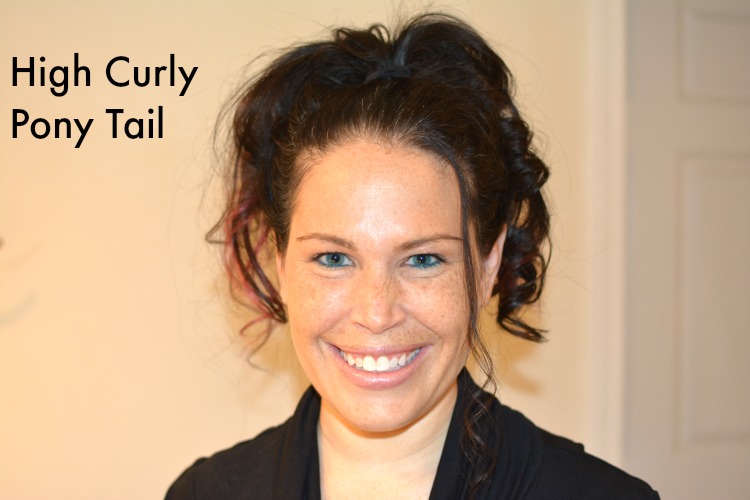 Half curly, Half Straight Ponytail: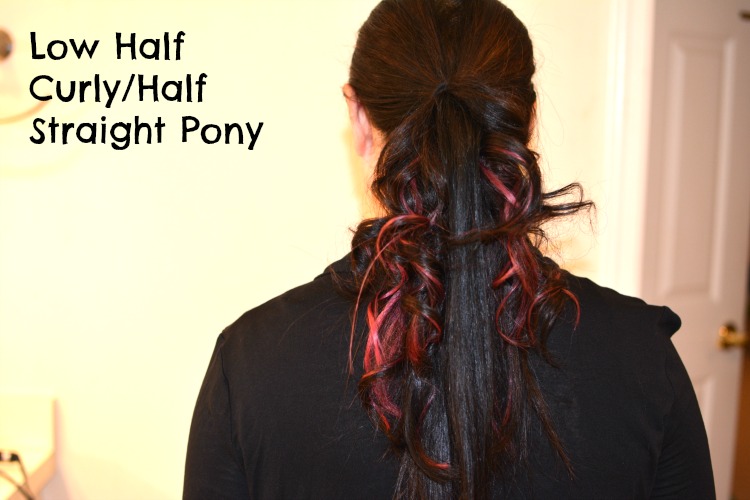 I just experimented with this when I was curling my hair. I did some pieces in the front and then needed to get outside to run an errand. Since I didn't get to curl fully, I decided to put my hair in a low ponytail. Honestly, even though with this look, it does not curl your hair fully, it certainly looks very cute!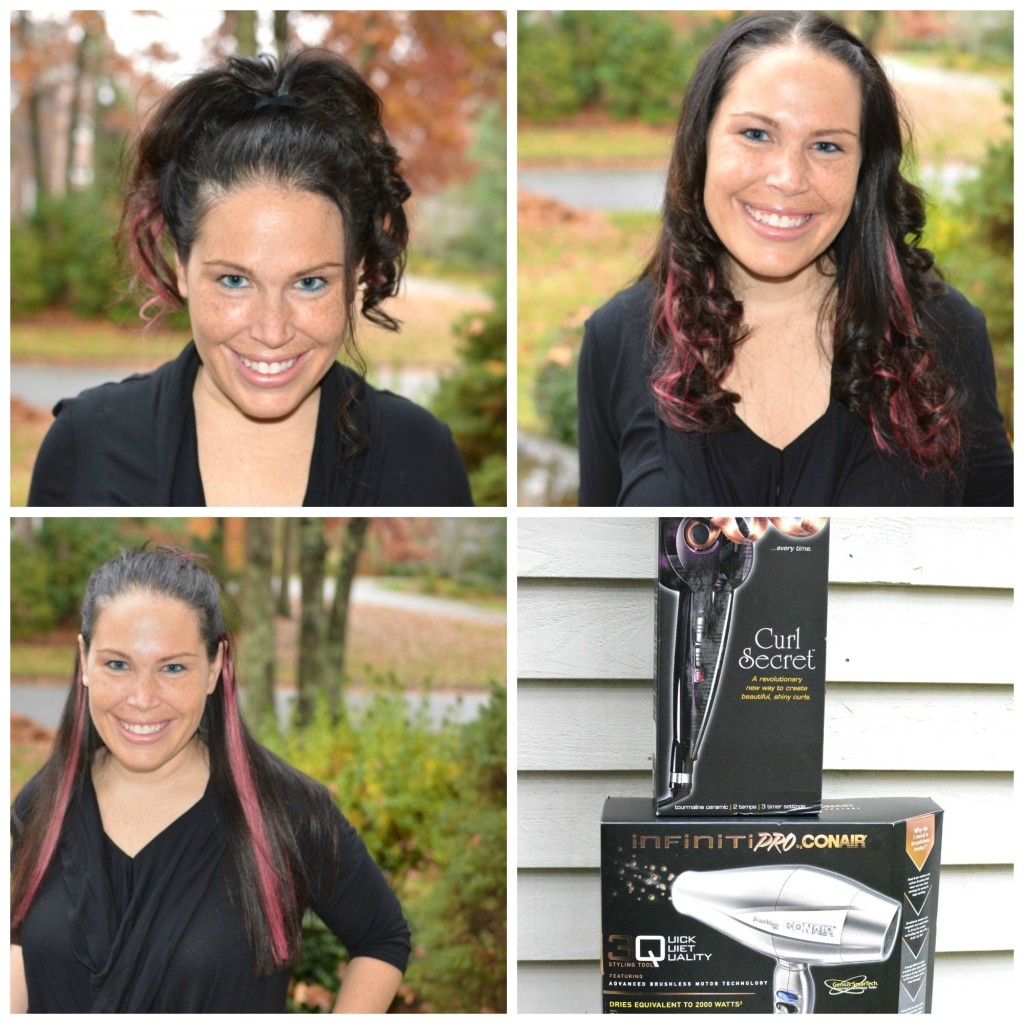 As you can see, the Conair Curl Secret and Conair Pro 3Q are simply amazing hair tools! The holidays are coming up, so this would make for some awesome gifts for those special people in your lives.
So which style do you like the best?