**Disclosure: Compensation was provided by Elmer's via Mode Media. The opinions expressed herein are those of the author and are not indicative of the opinions or positions of Elmer's.**

This year is a very special year for my 6 year old, Hayley. Not only did she officially start Kindergarten but she became a big sister again for the second time. Through the beginning of July (since her little sister Taylor) was born, I have been giving her little sentimental gifts for the times when she has really stepped up to the plate to help me with the baby. She has rocked her role as big sister and has been a huge asset to me in getting diapers for Taylor and helping me get her to sleep.
I thought long and hard of ways we can put the sentimental gifts in one package and then it dawned on me to try to make a special memory keepsake box. I figured it would be something Hayley and I would have fun doing. This box would be used to hold whatever is near and dear to her heart, and no one will have access to it, except for her.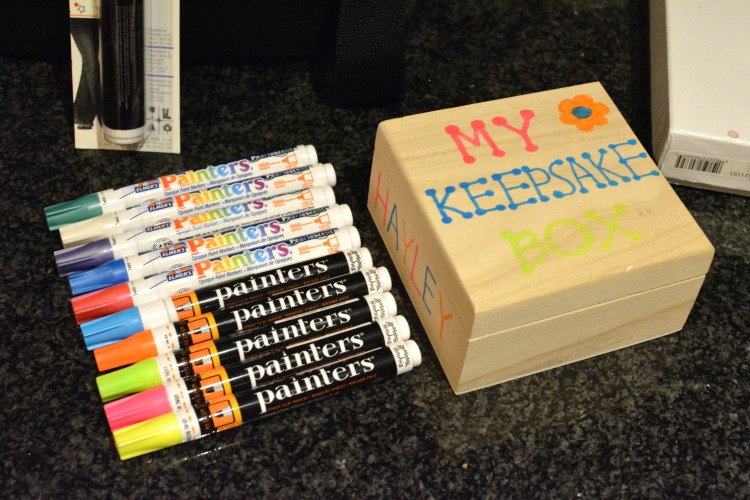 To start our ventures on making a Memory Keepsake Box, we went to Jo-ann Fabrics and purchased Elmer's Painters 'Neon Bright's', 'Bright Colors', and 'Super Tips'. We have been an Elmer's family since my youth, so I thought it would be appropriate to pick up all our art supplies by one of our favorite craft label companies, Elmer's. You truly can create any type of fun arts and crafts projects with the kids using Elmer's Painters products.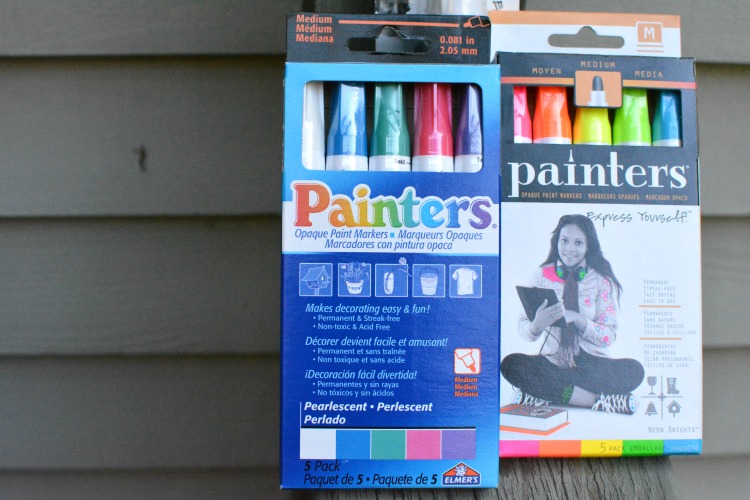 For us, we bought a wooden box at Joann Fabrics and then I had Hayley add her favorite touches with the Painters on her box. I gave her free range to do what she wanted, to make her box special. She decided to adorn her box with her name and put some of her favorite accents on the box including butterflies, hearts, and balloons. While I helped her slightly with the wording, she came up with the idea and designs all by herself. She had an absolute blast using the Painters to come up with her creative voice. Elmer's Painters allowed her to have freedom to be a kid and draw like one. The markers glided on extremely well and she needed hardly any help from me using the Painters. I was not surprised though that the Painters were a great product because Elmer's always has such an extensive and fun arts and crafts line.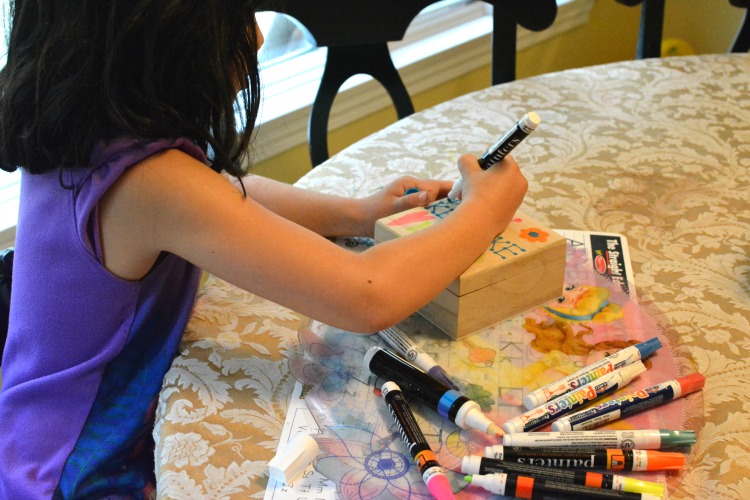 Once she was done painting her box, she proceeded to put her favorite memory items in there. She added to the box a locket that my mom gave to her for her birthday, a watch that was given to her when her sister was born, and her first Alex Ani bracelet when she became a big sister. She now leaves her Memory Keepsake box next to her bed and she will be adding to it as time goes on. If you are looking for a unique project to do with your children, try the Memory Keepsake box and decorate with the Elmer's Painters.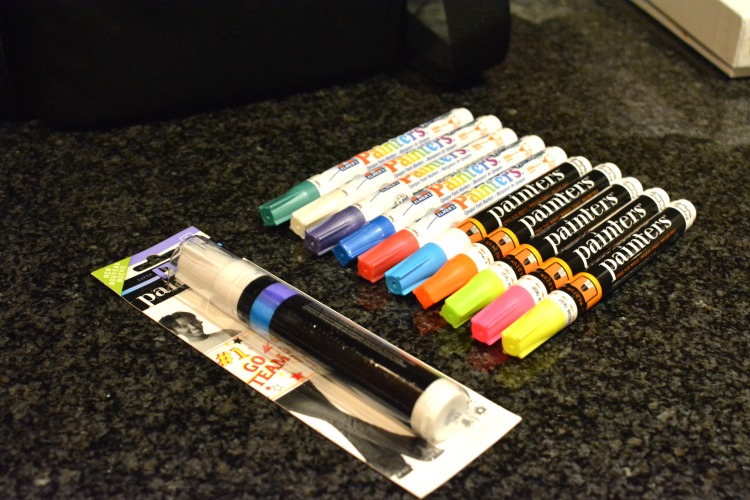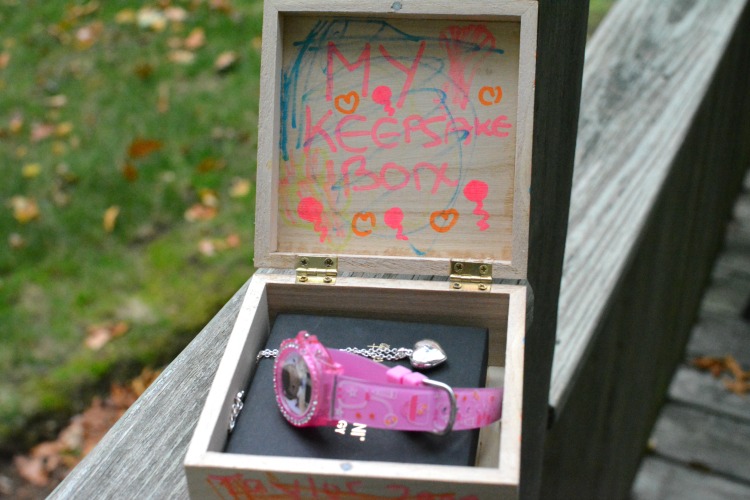 Painters® Paint Markers are as fresh and fun as the projects they create! These colorful opaque acrylic paint markers are perfect for decorating, drawing and personalizing almost any surface. Available in a variety of colors & tips, they are fast drying, permanent, streak-free, non-toxic & acid free. Express Yourself™!  Follow Elmer's on Instagram & Pinterest.