*** This shop has been compensated by Collective Bias, Inc. and its advertiser. All opinions are mine alone. #PackedWithSavings #CollectiveBias**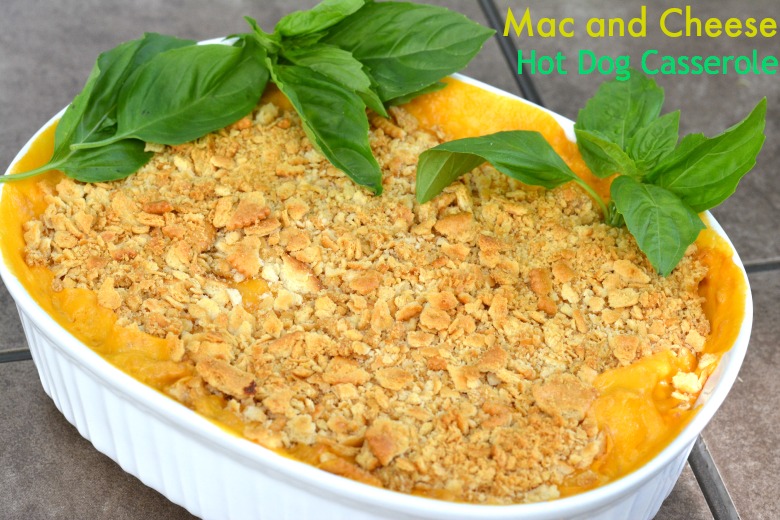 Back to School time is officially upon us. While I love the kids going Back to School (mommy loves some free time), it also equates to a lot of additional expenses. Just this past week, I spent a lot of money on school essentials and clothing for the kids. With all the money I spend with going Back to School, I try my hardest to save money in other ways. One way I do this is by using printable coupons to save money on food items. My little Zane can eat the house away with the amount of food he consumes, so I really try my hardest to find great deals and use grocery coupons on the food items our whole family loves.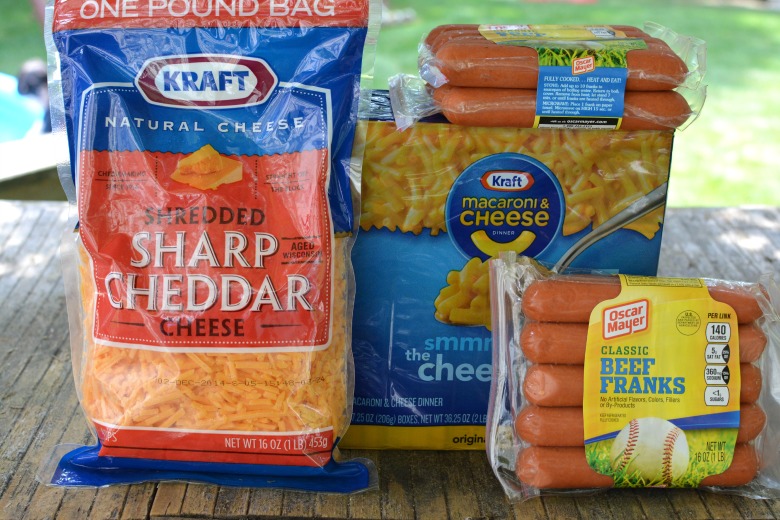 I was excited to learn that there are a great deal of Kraft coupons that are now ready to be printed and used at your local Walmart. When I looked at the list of 20 Kraft food products, I realized that we consume almost all of them in our household. Such great deals that can be clipped including saving a $1.00 on Kraft Mac and Cheese dinner, saving $1.00 on (2) Oscar Mayer Hot Dogs, and saving $.75 on Kraft hard or shredded cheese. I was excited about all the savings that I started clipping them away to use them at Walmart! However, you want to hurry up and use these digital coupons today because the prints are limited and will go fast! There also many be print limits on print coupons so take advantage of these great offers very soon!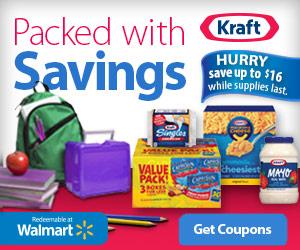 I headed to my local Walmart because I wanted to use my coupons and also wanted to make a fantastic recipe that the kids would love when they headed to school next week. My mother in law made a Mac and Cheese Casserole for them a few months ago and they gobbled it up, so I thought I can take the recipe and jazz it up a bit. I gathered my ingredients at Walmart including Oscar Mayer hot dogs, Kraft cheese, and Kraft Mac and Cheese dinners and headed on home.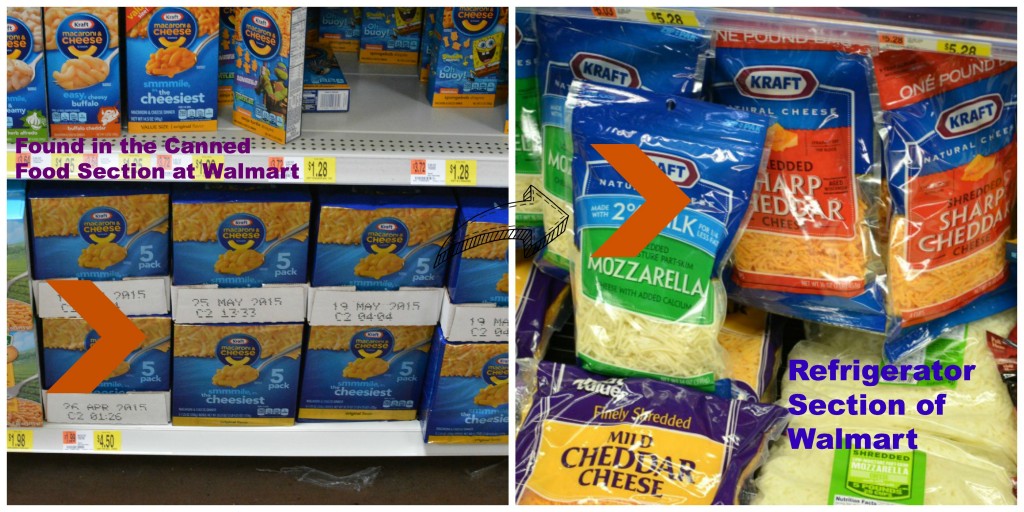 I wanted to make a kid friendly recipe that I can serve to them after school, but that would leave enough room for leftovers throughout the week. I knew casseroles go over very well with my kids and knew usually my casseroles lasted upwards of 3+ days! That is a lot of dinners with only cooking one meal! Score for this mom who has a newborn!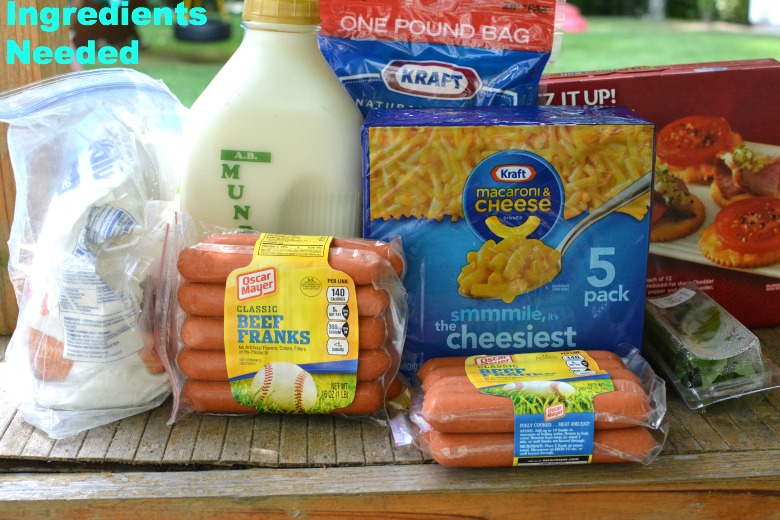 Mac and Cheese Hot Dog Casserole:
Ingredients-
-2 Boxes of Kraft Mac and Cheese
-1 package of Oscar Mayer Hot Dogs (8 0z)
-3 cups Kraft Natural Shredded Cheese
-3/4 cup Butter
-1/2 cup Flour
-4 cups Milk
-Pinch of Salt and Pepper
-25 Ritz Crackers
Directions-
1. Preheat oven to 350 F
2. Prepare Mac and Cheese according to directions on packaging. Cook the pasta but leave the cheese part aside.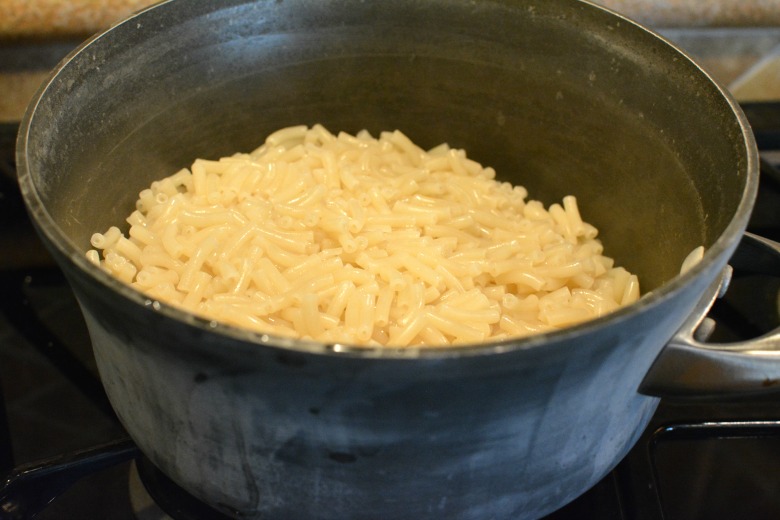 3. Cut up one package of Oscar Mayer hot dogs and slice in 1/4 inch pieces. Once cut up, add to cooked pasta above.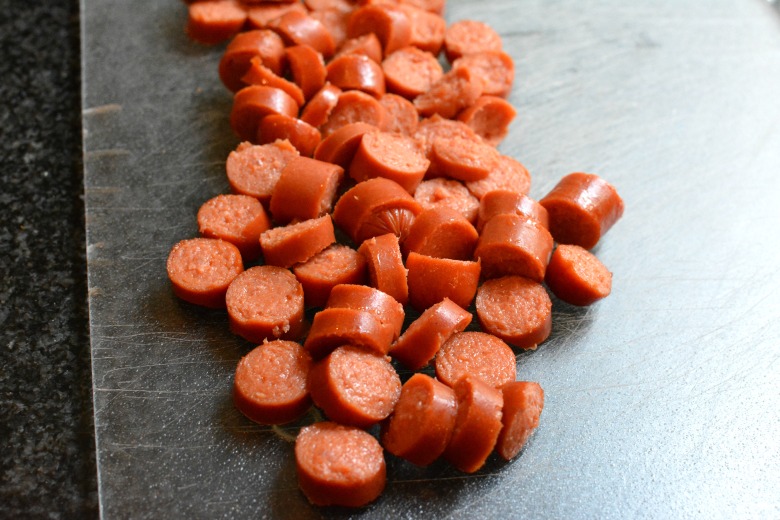 4. In a saucepan, melt 1/2 cup butter. Whisk in flour, milk,  and salt and pepper. Heat until the sauce thickens and boils.
5. Add in the Kraft Natural Shredded Cheese and cheese from Kraft Mac and Cheese packet to #4.  Mix well.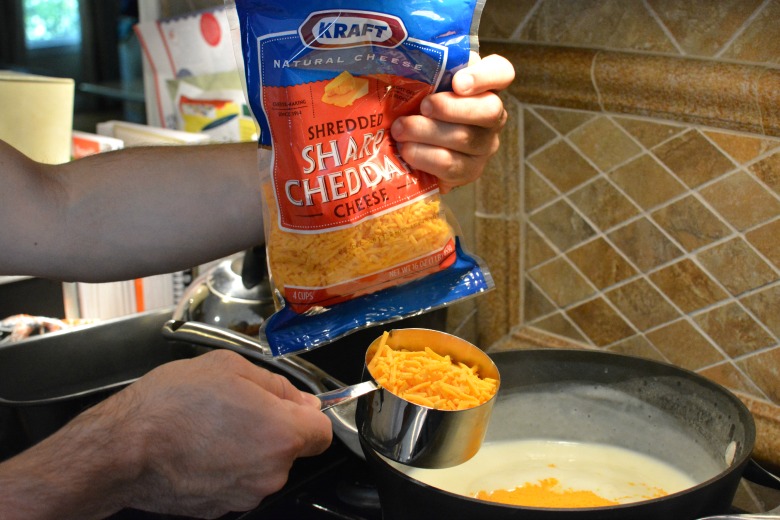 6. Toss the combination of #3 (cooked hot dogs and pasta) with the sauce mixture from #5.  Stir to make sure the pasta is all coated with the sauce.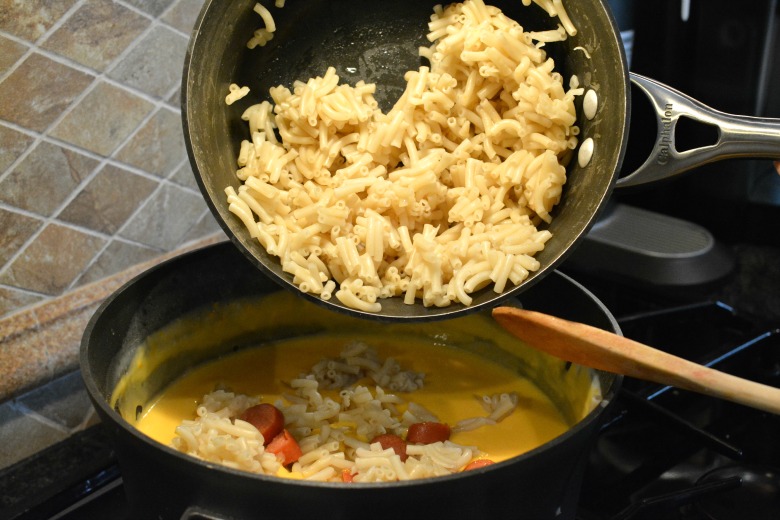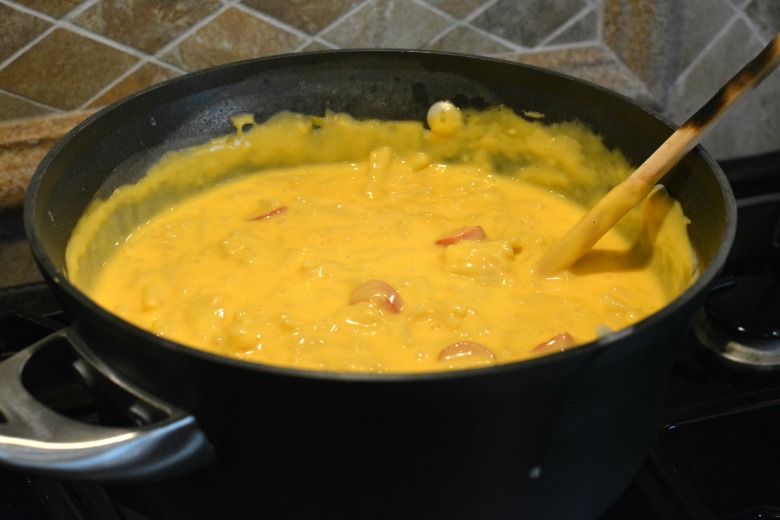 7. Pour the mixture from #6 into a casserole pan (I used a 9 by 13 inch pan).
8. On top of the casserole, you will use a Ritz cracker topping (this is made by crumbling up 25 Ritz crackers with 1/4 cup melted butter and stirring). Add crumbled topping to the top of casserole.
8. Bake 30 minutes and cool for another 10 minutes.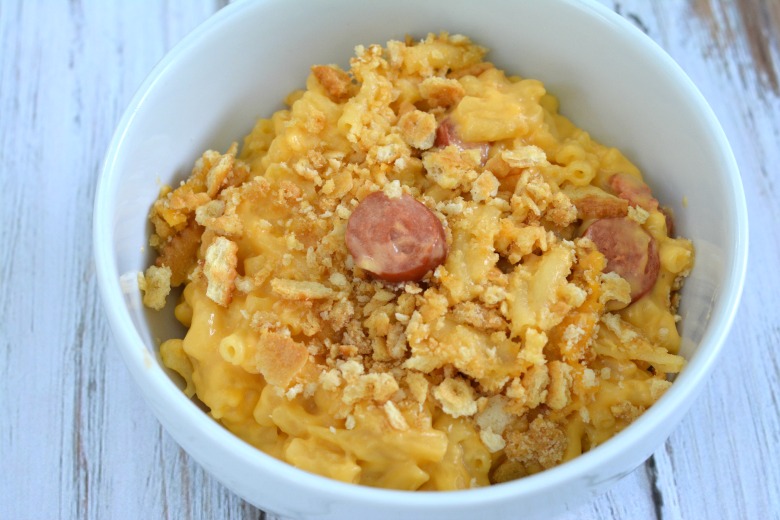 Enjoy!
This Mac and Cheese Hot Dog Casserole came out so unbelievably good. While I anticipated that it would last a few days, the kids wanted to eat it for breakfast, lunch, and dinner. Of course I put a limit on the amount of times they could eat it one day, but you get the idea. It was a huge hit and best of all, it was quite easy to do! It took little effort on my part and provided a quick and delicious meal for my entire family. Even my little Zane, who is super picky, delighted in this meal! If you are looking for a perfect Back to School dinner, look no further than this Mac and Cheese Hot Dog Casserole!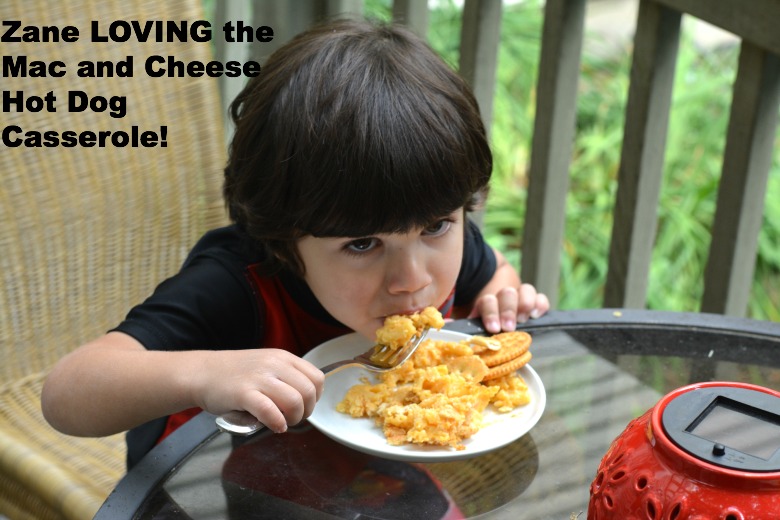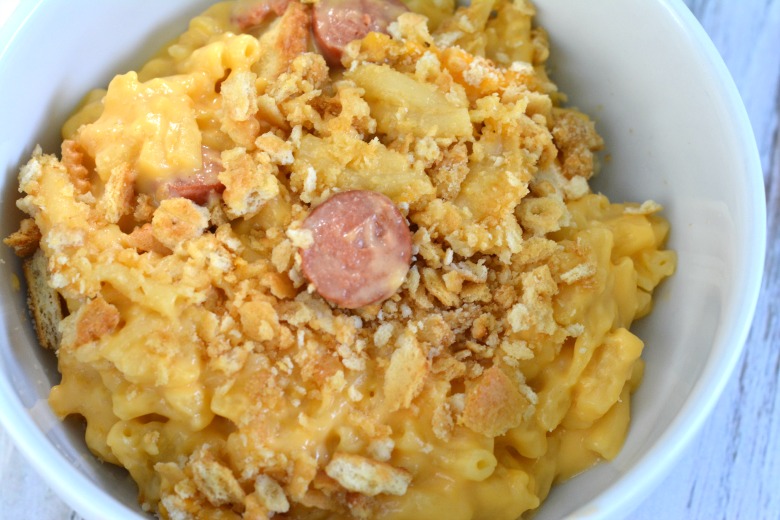 So head to your local Walmart and take advantage of these awesome Kraft coupons today! What meal are you thinking of making come Back to School time?