*** This shop has been compensated by Collective Bias, Inc. and its advertiser. All opinions are mine alone. #FoodDeservesDelicious #CollectiveBias*****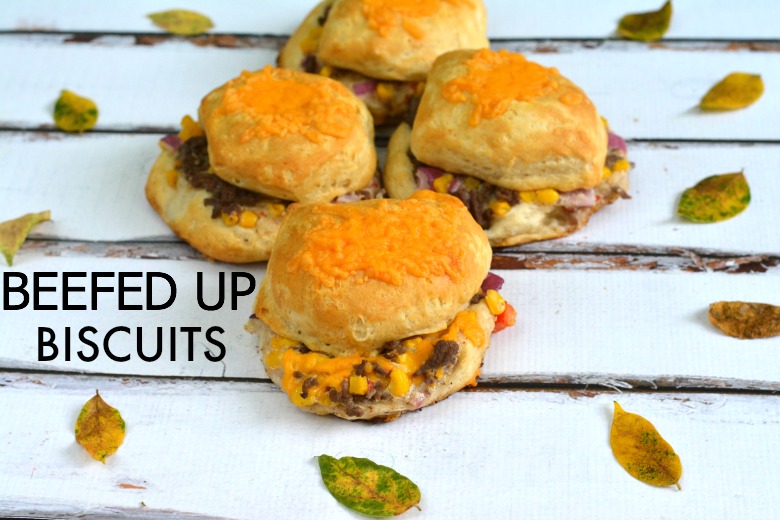 When my husband and I met, we used to cook for ourselves almost every night. They were not extravagant meals but meals that nourished us, tasted good, and made us feel happy. One of our favorite meals we used to cook was called Beef Up Biscuits, and it was basically a meat and sauce recipe over biscuits. They were easy to make and tested so very good. I thought recently how the last time we made that recipe was close to 5 years ago! Than the thought came to me that there was no better time to make our favorite recipe than for my husband's birthday, which is coming up this week. I also thought that I jazz up the recipe by adding in the Kraft Pourables dressings, which are now available in Ranch and Zesty Italian. I knew that if I made him the Beefed Up Biscuits Dressing Recipe by surprising him for his birthday, he would be over the moon! It would bring me and him back to the good ole' days without any worries in the world.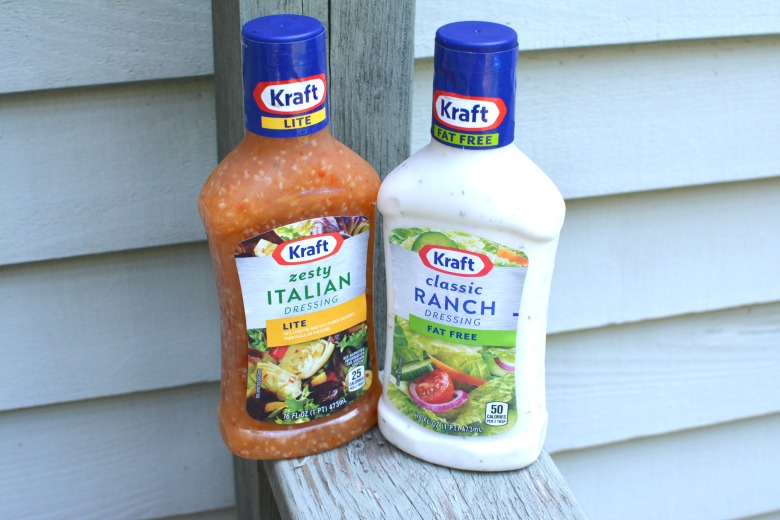 My first stop to create my delicious recipe was to go to my local Walmart and pick up all the essentials including the Kraft Pourables Ranch and Zesty Italian. The new Kraft Pourables have been reinvented with a new and better taste, that would be a great addition to my recipe. The Classic Ranch is now creamier, with more buttermilk, and savory herbs, while the Zesty Italian now has even more herbs and spices! I honestly could not wait to try both. Once I found that in my dressing aisle at my local Walmart, I picked up the other ingredients, and headed home to do a trial run of the recipe before my hubby's big day.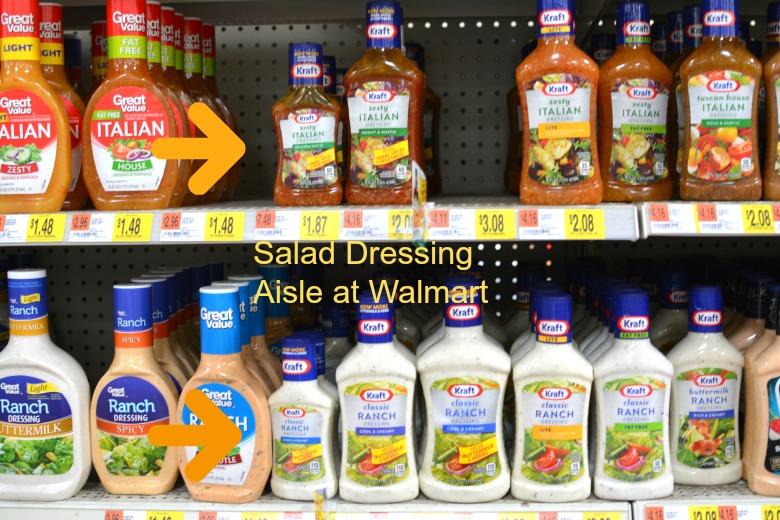 When I got home, I immediately opened up a bag of lettuce just to get a taste of the new Kraft Pourables, and both were simply divine. Even my little kids, loved the dressing and that is saying a lot, because they are so picky. They both had such fresh flavors and I knew I could enjoy the dressings on so many of my favorites including carrots, celery, salad, and more, as well as adding the dressings to some sauce recipes that I make at home. My first attempt to use the Kraft Pourables was in the Beefed Up Biscuits recipe though!
Beefed Up Biscuits
Ingredients-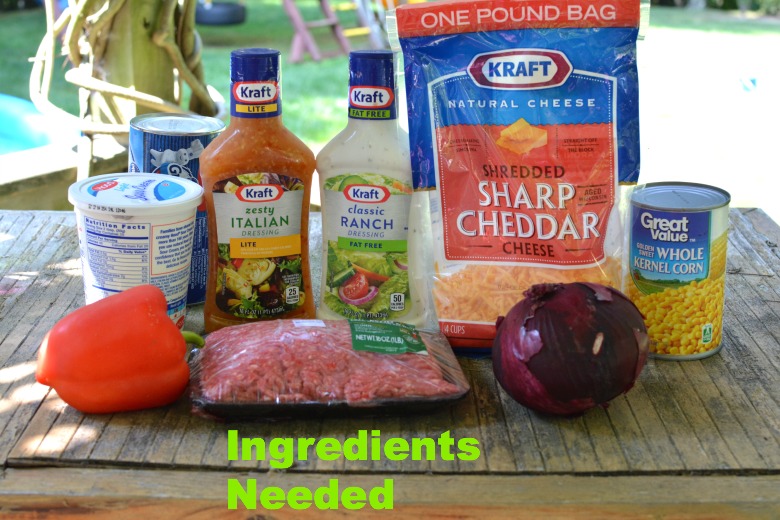 -3/4 pound beef
-1 can of Biscuits
-3 cups Kraft Shredded Cheese
-1 cup Kraft Pourables (I used the Zesty Italian)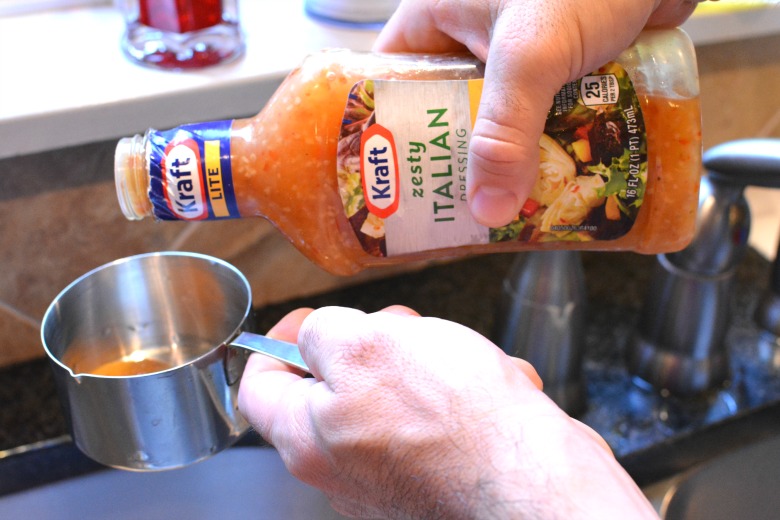 -1 cup Sour Cream
-1 red onion chopped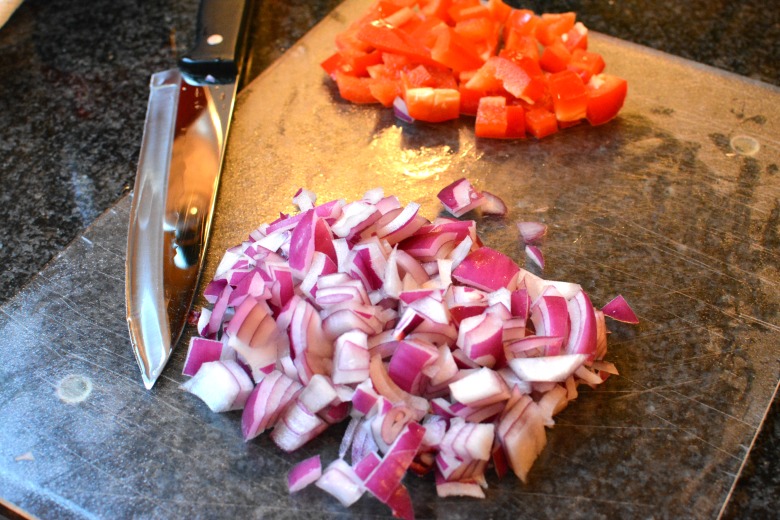 -1 red pepper chopped
-1 can corn
Directions-
1. Preheat oven to 350 F.
2. In large saucepan over medium heat, brown meat.  Add in chopped onions, corn, red pepper, and a pinch of salt/pepper.  Stir for about 5 minutes.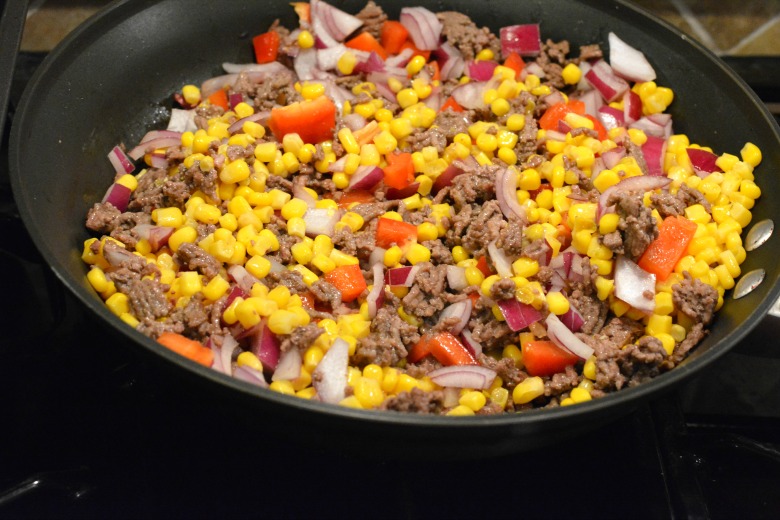 3. In small bowl, mix the Kraft Pourables in Zesty Italian flavor with the Sour Cream.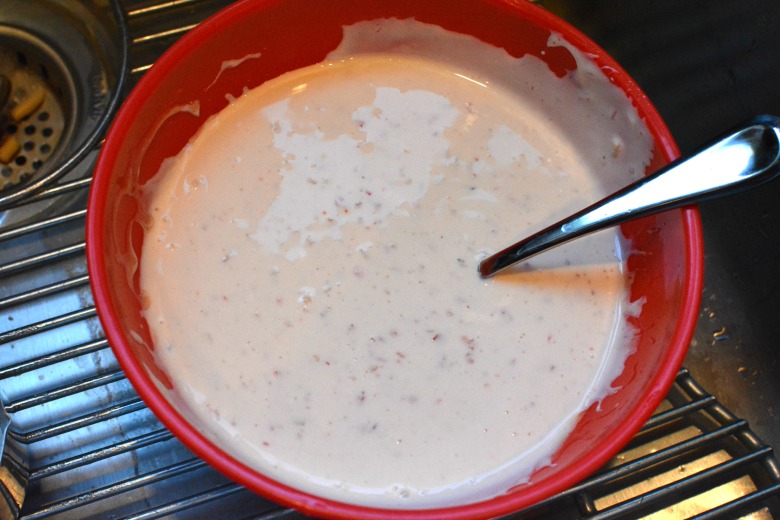 4. Pour the sauce of #3 into #2 (the meat mixture above).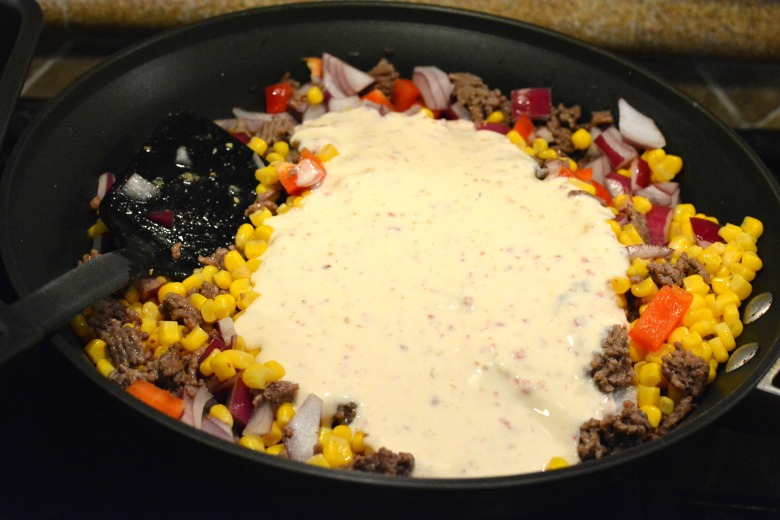 5. Separate Biscuits on baking sheet and add 3 TBLS of mixture of #4 (meat with sauce mixture) to each Biscuit.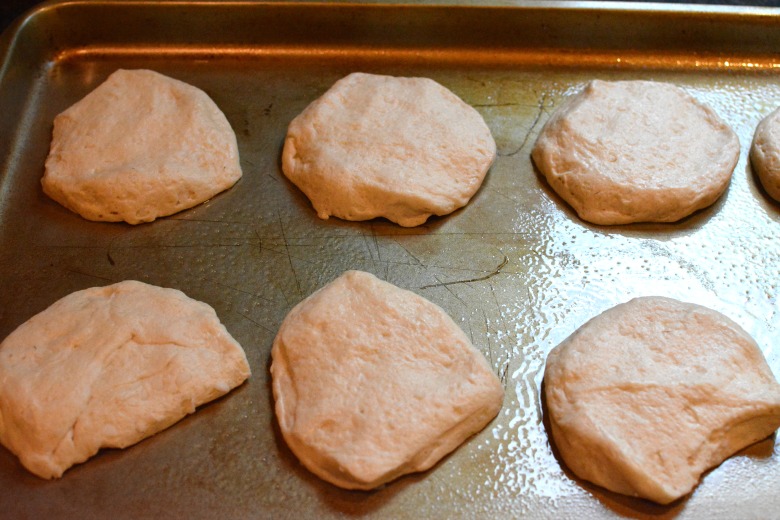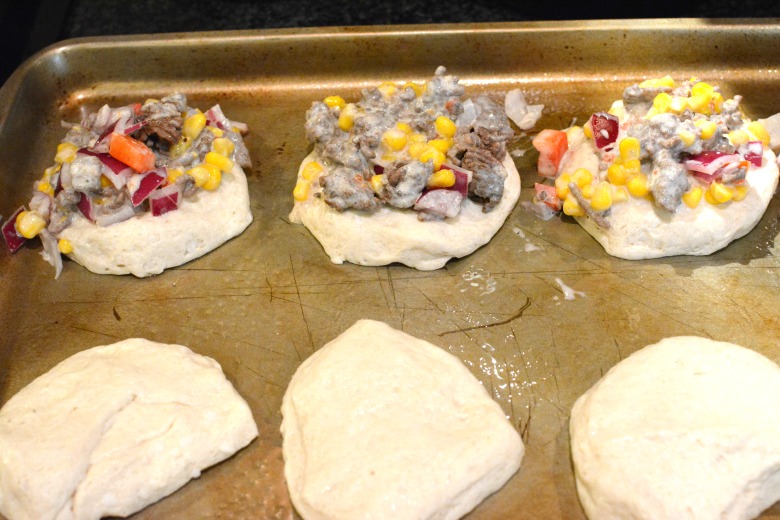 6. Bake for 10 minutes and then add 3 TBLS shredded cheese on top of each Biscuit. Return to oven.
7. Bake 20 more minutes until cheese melts on top of each biscuit. Let cool for 10 minutes and serve.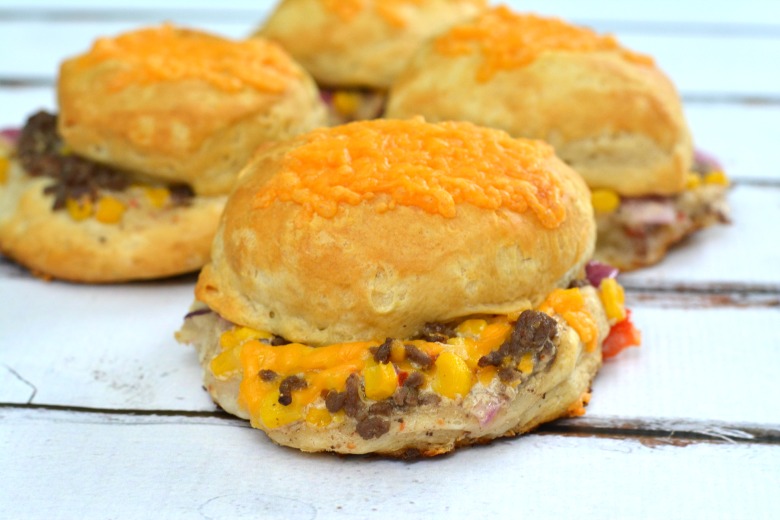 Using the Kraft Pourables in the recipe, made this recipe even more delicious than it was before, if that is possible. The Kraft Pourables are an easy way, as well as a budget friendly way to give that special dish the extra zing. As for my dish, this recipe is going to now be a fan favorite in our household. While my kids and I loved the biscuits, the real test will be husband, who I will make them for this week, on his birthday. I know how excited he is going to be because our favorite recipe is now reinvented. It is an easy recipe and one that the whole family will love. Promise!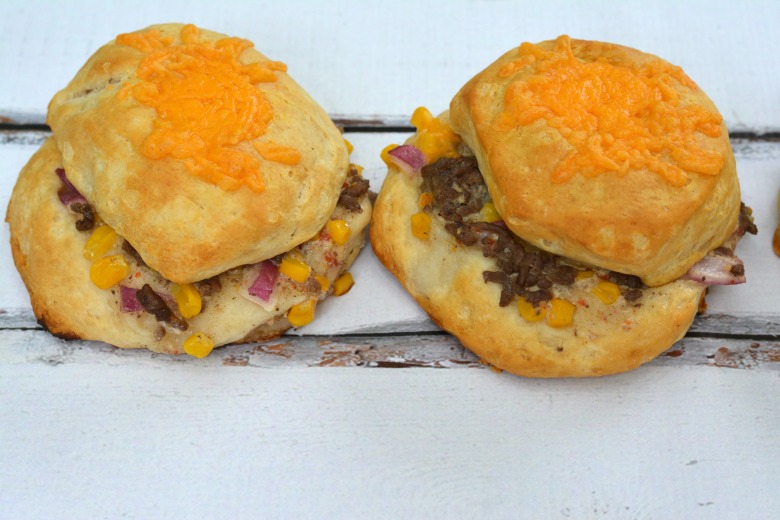 What recipe would you like to try the Kraft Pourables in?